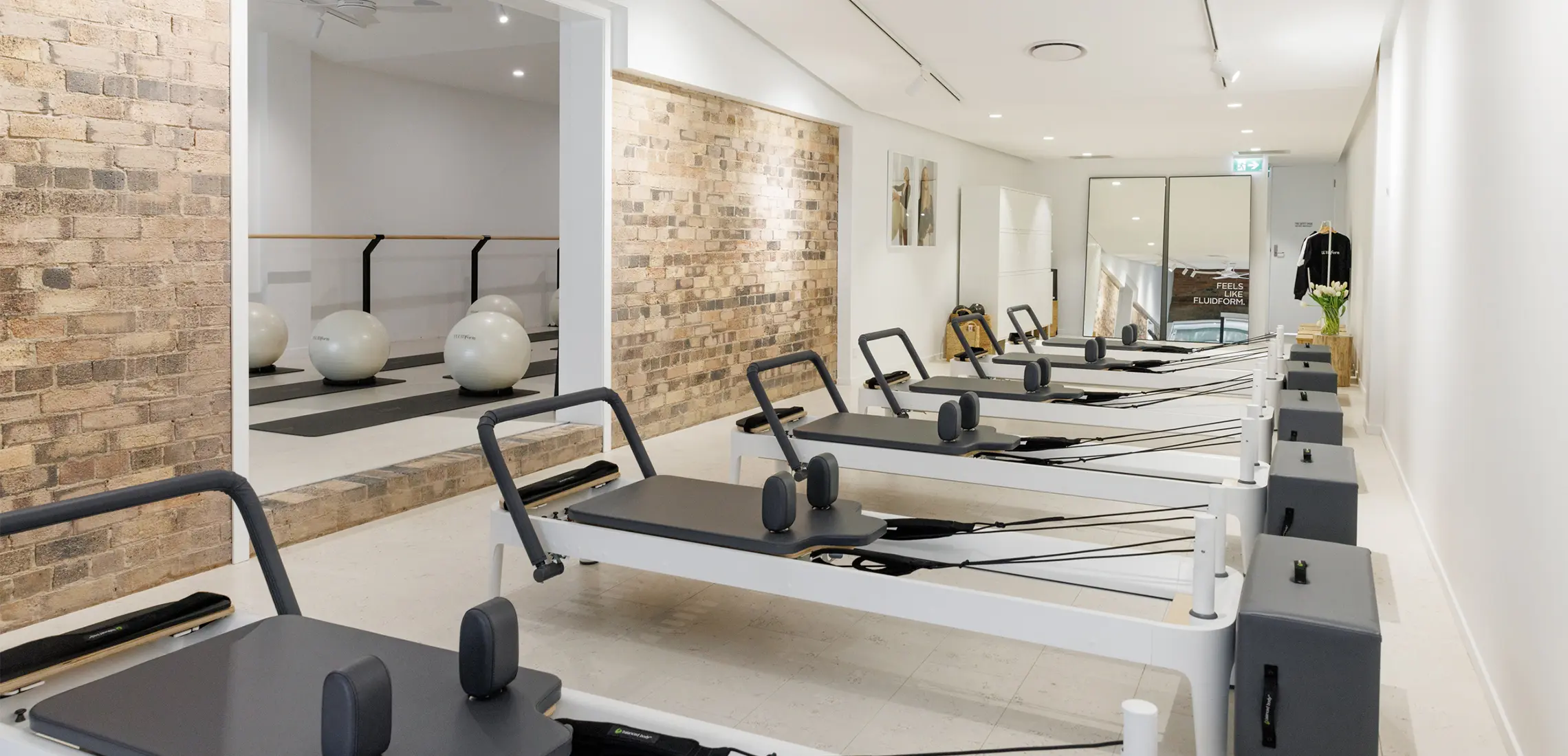 Bend And Flex! This Northside Pilates Studio Will Make You Fall In Love With Working Out
Addicted to the feeling
By Astrid Taemets | 18th October 2022

Do your surroundings influence how you work out? Girl, same. 

Finding the motivation to get moving (for me) is strongly impacted by the atmosphere: if I'm not vibing it, I struggle to stay inspired to keep going. Whether that's a group class or a run in a park, wanting to reach my fitness goals is directly impacted by where I choose to workout, which is why, thanks to FluidForm Pilates' new Ascot studio, I reckon I'm about to be in the best shape of my life.

Aside from the fact that the classes here are the kind green-juice-loving, lean, toned, and just generally fabulous females all swear by (and for good reason), the studio is very easy on the eyes. 

Located at the top end of Racecourse Road right next to plant-based cafe Dicki's (the perfect post-workout spot IMO), the space is huge, light, and bright, filled with designer furniture pieces, artwork, and, of course, equipment of the highest calibre. Naturally. 

Here, working out isn't just about becoming strong and fit; FluidForm is a literal lifestyle change. Focusing on workouts in a warm, supportive, and encouraging environment where you're privy to a personal program, this modern approach to Pilates is not just fun, it's effective. 

It's a seriously personalised approach designed for your body and your goals – where every class is deliberately different to help you challenge your mind and body. Using equipment like the Cadillac, Wunda Chair, Barrels, Reformer, Swiss Ball, and smaller equipment, it's a PT session you quite literally look forward to. 

You'll feel muscles burn you never knew existed, lengthen your body in ways you never thought possible, and test your ultimate strength across their range of workouts, and – better yet – everyone can join in on the pleasant experience. 

With intimate classes and one-on one workouts available, they focus on realigning bodies, providing rehabilitation after injury, and even have a pre and postnatal class for new mums to get back into feeling good again (and meet some likeminded mummas to boot!). 

Getting back into shape really shouldn't mean having to slog away on a sweat-stained machine at your local gym to the sound of ear-pumping music. At least not if you join the FluidForm movement. Hooked yet? Book in for your first class here, and you will be.