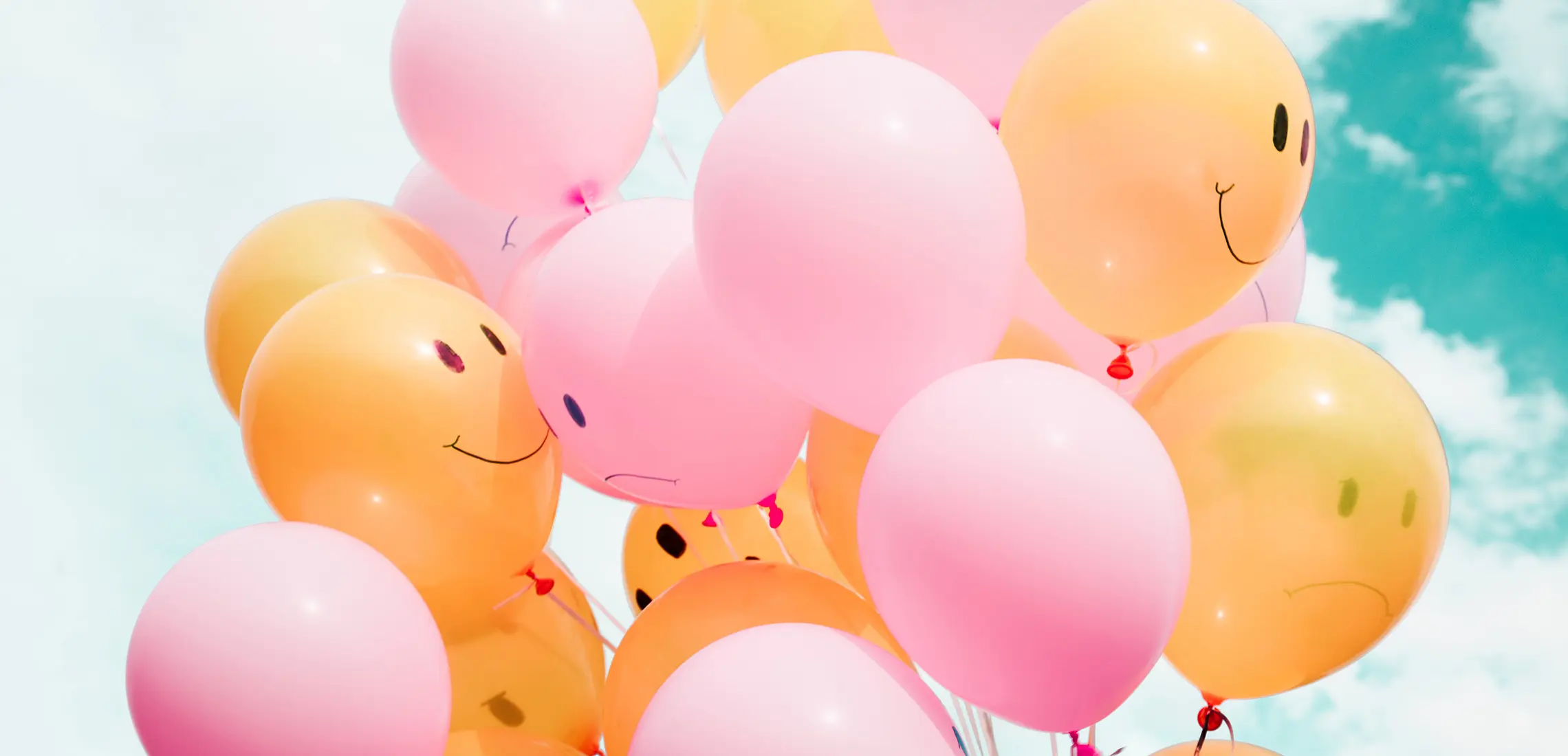 What's Keeping Us Sane During The Corona Crisis!
Top tips to avoiding the ISO funk
By Guest Styler | 6th May 2020

What's up, buttercup? A little down recently? We feel you. Being cooped up in isolation, unable to do the regular things that bring us joy can really really set the mood low.

Well, don't worry, we got you. We've come up with a few little things that keep us going and the smiles upward arched that we want to share with you from Style HQ. As cliché as it might sound, it is very important to practice a little self-care right now. Whether it be pumping out your go-to tune, indulging in your favourite food or getting some miles out of your favourite beauty product, we encourage all of you to do something just to make you feel good, no matter how small.

Have a scroll and get inspired to try one of our feel-good fixes or come up with your own!
Madeline Smith | Business Development Manager
Song: Feel So Close by Calvin Harris (really anything by Calvin Harris let's be honest).
Food: Pasta… always bloody pasta! Obviously, a Pinot to match (it's a given).
Movie: The Hitman's Bodyguard – I once watched it five times in two weeks (this only happened a month ago).
Place: Anywhere near water or my Dad's place. He's on acreage, plus my dogs are there…so really, it's for the dogs.
Podcast: Haven't really jumped on the bandwagon for this one… I'm more of a visual person.
Instagram Profile: @followthefishtv – watch the Uno video with his wife, it'll absolutely do it for you!
Fashion: Honestly, put me in Peter Alexander any day and that'll change my mood right up.
Past Time: Piano (shocked and confused? I know, me too – she's a bit rusty at the moment). Also, reading law of attraction or self-development books, love me a good 'The Secret'.
Beauty Product: Any Priori products – their mineral skincare is the best.
TV Show: Currently binging in the O.C, don't mind a bit of Dynasty to really take me out of reality.
Local Business: Salt Coffee Roasters in Newstead 100%! This has been my local recently and every time I go everyone is so kind (shout out to Zac and Stacey!) and the coffee is honestly just out of this world.
What's one thing that's happened in the last week that made you feel good? I went to my Dad's house and my little brother had a chocolate box I didn't know about and I was allowed to have as many as I wanted… well, I mean… he didn't stop me when I took more after already getting two – god bless him!
Bethan Warrior | Creative Assistant
Song: Defying Gravity from Wicked the musical – it's my go-to pump up, don't care if that makes me a theatre nerd.
Food: My Dad's homemade Spaghetti Bolognese, with garlic bread of course.
Movie: Pride. It's inspiring, funny and enlightening.
Place: My bed.
Podcast: The Rewatchables.
Instagram Profile: @shityoushouldcareabout for the hilarious way they give me informing updates…but also for the Harry Styles pics.
Fashion: Scrolling through Christian Siriano's page is the stuff of my fashion dreams. Plus, the fact he is now spending his time sewing face masks makes me love him more.
Past Time: It's a toss-up between picking up some blooms from the Brisbane Flower Market or baking something sweet. Currently on the banana bread bandwagon.
Beauty Product: Go-To Skincare's Transformazing mask gives me life!
TV Show: RuPaul's Dragrace never fails to give me a smile #gigigoodeforthewin
Local Business: The Sweet Tooth Co, for that Nutella cookie pie goodness!
What's one thing that's happened in the last week that made you feel good? My Nan accidentally face-timed me twice from the UK.
Katrina James | Senior Graphic Designer
Song: Anything by Shania, Celine or Tina Arena (don't judge me, I'm an 80s baby)
Food: Lollies! Nothing like a 3pm sugar hit.
Movie: Harry Potter 100%. Anyone that disagrees is dead to me.
Place: The minute my head submerges under the water in my pool. Absolute peace.
Podcast: Crime Junkie… if you're not listening already you're missing out.
Instagram Profile: @sarahsday she's always so positive and I really enjoy seeing her kicking her own goals #girlpower
Fashion: Honestly, anything loose – my growing bubba bump loves my husband's t-shirt and tracks at the moment.
Past Time: Anytime I get to pick up a book when I'm not busy 🙂
Beauty Product: Biologi Bf Body Hydration. I'm obsessed and it makes my skin feel so hydrated.
TV Show: Grey's Anatomy! I've been a die-hard fan for 16 seasons and I'll guard my box set with my life.
Local Business: Local Graphic Designers – these ladies are so amazingly talented. @leondesignco @lorae.paints @and.i.design
What's one thing that's happened in the last week that made you feel good? My high school friends sent me flowers, they were so lovely and brightened my day.
Jasmine Rolfe | Journalist
Song: The 'Together, Apart Brisbane' playlist on Spotify. Soz, I cheated.
Food: Shiraz.
Movie: The Holiday.
Place: Sitting outside on the deck with a coffee for breakfast every day.
Podcast: The Property Couch.
Instagram Profile: @therealjadetunchy for the lols.
Fashion: Loungewear FTW, atm.
Past Time: Finishing my Three Birds Renovations course.
Beauty Product: Innisfree hyaluronic face masks – they're 3-bucks!
TV Show: Brooklyn Nine-Nine.
Local Business: Bucci for making little fresh take-home pasta packs of goodness!
What's one thing that's happened in the last week that made you feel good? Loving how creative people are being on Tik Tok during isolation. It seriously cracks me up!!
Melissa Myrteza | Digital Content Assistant
Song: Operator (DJ Koze's Disco Edit) – Can't help but smile and boogie!
Food: Ramen from Genkotsu in Toowong – nothing quite like it! It's a hug in a bowl and quality every single time. Did someone say free kaedama? P.S. They're still doing takeaway.
Movie: Leap Year – cute af! Endless feels.
Place: Golden hour on my balcony, overlooking the backyard and my veggie garden!
Podcast: Oprah's Super Soul Conversations ~ they're super soulful!
Instagram Profile: @influencersinthewild – no explanation needed. Wow, just wow.
Fashion: Scrolling through new Zimmerman collections never ceases to make me smile. Unreal fashion challenging the norm paired with insane campaign imagery is my weakness! While I can't afford it, it still makes me feel GREAT!
Past Time: Reading for sure! Self iso ain't an issue when you have a tower of novels on your bedside table and a bottle of red. Just finished Eggshell Skull by Bri Lee, currently reading Where The Crawdads Sing by Delia Owens.
Beauty Product: Belle de nuit parfum from Fragonard Parfumeur ~ takes me back to Paris!
TV Show: Brooklyn 99. No doubt, no doubt, no doubt, no doubt.
Local Business: Massive shoutout to Carys Martin Ceramics for making me smile every time I use my ceramic travel cup!
What's one thing that's happened in the last week that made you feel good? Sunset swims and finding a few killer rom coms on Netflix.