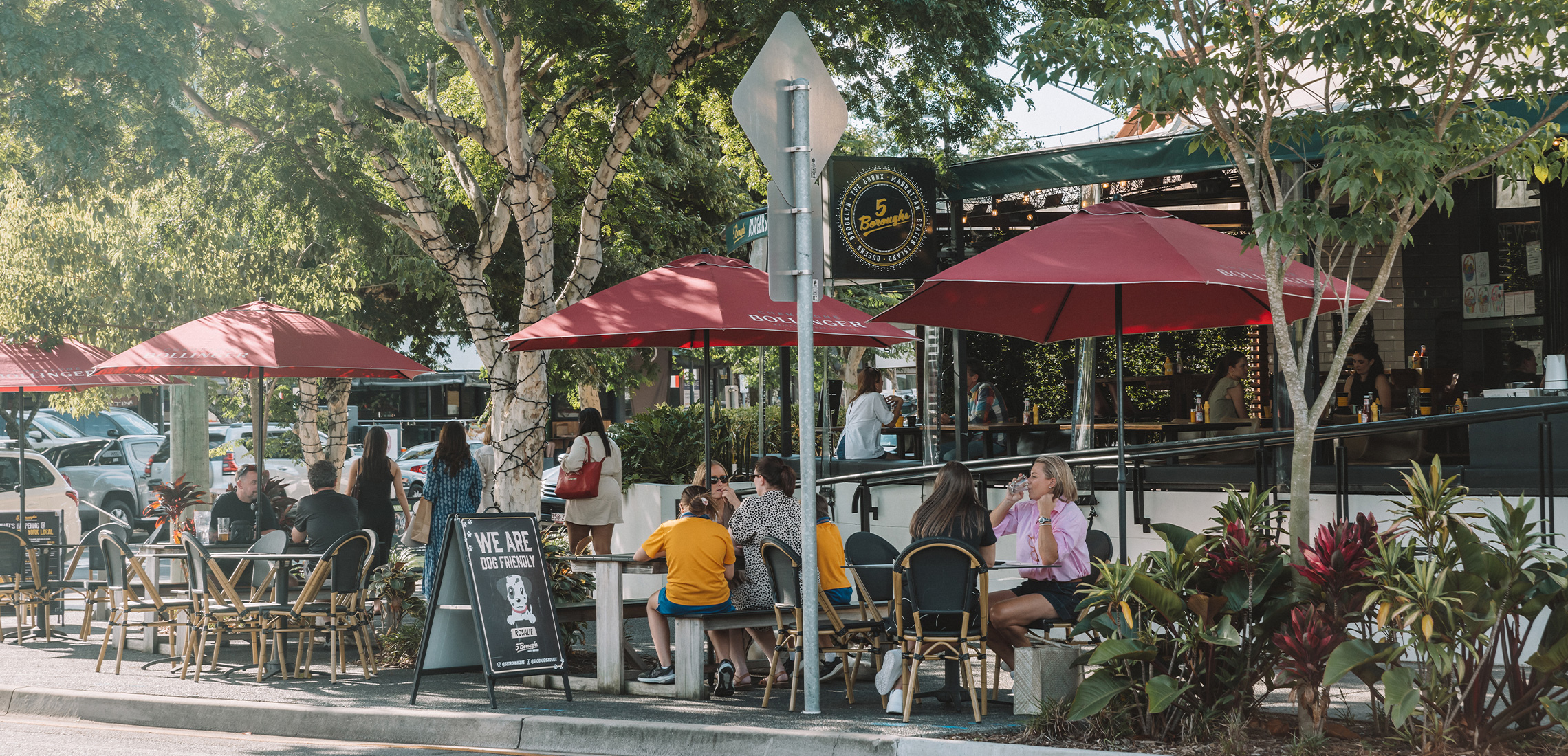 We Found BNE's Most Family Friendly Hub That'll Keep The Whole Crew Busy
Brissy's top family-friendly hub!
By Jasmine Rolfe | 23rd May 2023

Nestled just outside the Brisbane CBD lies a charming and welcoming neighbourhood that has captured the hearts of families across the city. Rosalie Village, with its leafy streets, friendly community, and laundry list of family-friendly activities, is the perfect blend of suburban charm and urban convenience. With parks and green spaces, and dotted with delicious cafes and cultural experiences, Rosalie Village has something for everyone. Discover why it's the ultimate destination for families in Brisbane.
Family friendly community
Let's talk community: Rosalie Village is the kind of place where you'll get a friendly wave from everyone you pass on the street. Its village atmosphere makes it a great place for families to feel welcome, connected, and best of all, safe. Tick, tick, tick! 
Family eats
When it comes to food, Rosalie Village definitely delivers. The leafy main street, Baroona Road, is chock full of family-friendly eateries. From the welcoming ambiance of #eightysixcafe to the handmade treats of Gelateria Cremona, the fam will be spoiled for choice! Looking for something on-the-run (as many parents are)? Then Burrito Bar will be your one-handed saviour, with plenty of protein-packed Mexican bites to fill those empty tummies. And you can't go past the convenience of grabbing a burger and golden sweet potato fries all from the comfort of a family-booth at Grill'd.
Or, if a sunny picnic in the park is more your style, then be sure to drop by Banette first and pop a loaf of homemade bread in your basket. Just follow the aroma of freshly-made bread and you're bound to find it! This French bakery and patisserie is also an absolute gem for families with allergy concerns, with their range of breads made with alternative flours, such as almond and coconut flour. Love it!
Clock struck 3pm? That's the international cue for an afternoon sweet treat with the family! And where else would you go but to the connoisseurs of delectable and creative ice cream creations – Cold Rock? What's your go-to combo?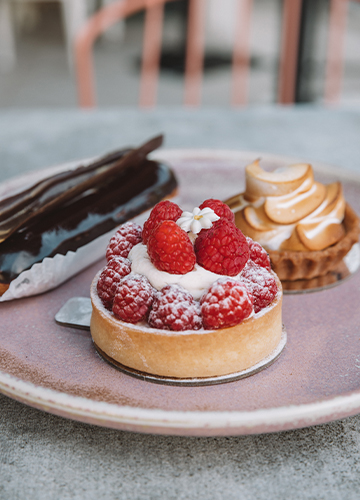 Family activities
There's no arguing that Rosalie Village is fantastic for families who crave outdoor adventures! With so many parks and green spaces, you'll never run out of places to explore. Norman Buchan Park is an awesome spot for a picnic or some b-ball, while Gregory Park is the ideal spot for a chill bike ride or game of frisbee.
Or, perhaps you're looking for a fun and relaxing way to treat the family to a movie night? Look no further than Cinebar! This independent cinema has a fantastic selection of family-friendly movies, and it also has a fully licensed bar for the grown-ups. And with its plush, comfy seating, it's a great place for families to sit back, relax, and enjoy the movie together. Here's a fun fact: Cinebar was the first independent cinema in Brisbane to introduce luxury seating, so you know you're in for a treat!
Are you and your little ones fans of Bluey? Then you won't want to miss out on the walking tour offered by our friends at Brisbane Greeters. Stroll through the charming neighbourhoods of Rosalie, Paddington, and Red Hill, taking in the architecture and history while your little Bluey aficionados exclaim "wackadoo!" And since Rosalie is part of the tour, you'll get a chance to explore this family-friendly hub and discover all the fun activities and delicious eateries it has to offer.
So there you have it, folks! Rosalie Village is the little hub with a big heart. With its inviting community, lush parks, scrumptious cafes, and cultural hotspots, it's a family paradise just waiting to be explored. Find hidden gems in Rosalie Village including the best places to explore with the family. Download the Brisbane App and search 'Rosalie Village' to explore the best of the precinct.