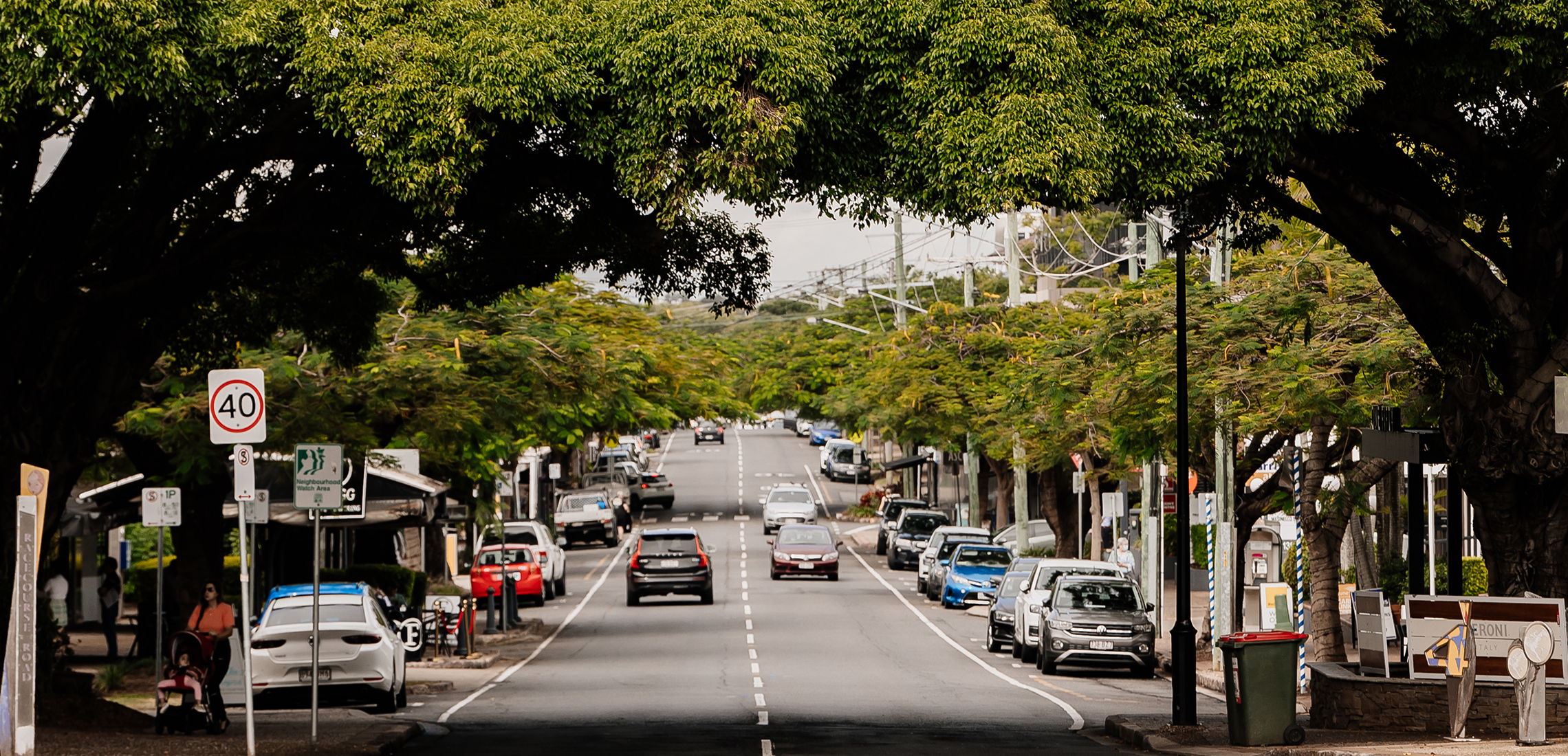 Wake Up, This Is A Day In The Life Of A Racecourse Road Local
Rise and shine
By Astrid Taemets | 12th June 2023

Unless you're a regular at the race track, the welcoming strip of Racecourse Road might not be on your radar. 

But turns out, this bustling neck of the woods has plenty more to offer than fascinators and Phar Lap – just ask the locals. 

From sunny workout spots and charming coffee shops to boutique stores, lunch stops, and iconic dining scenes, here's how to live like a local in one of Brisbane's most admired neighbourhoods.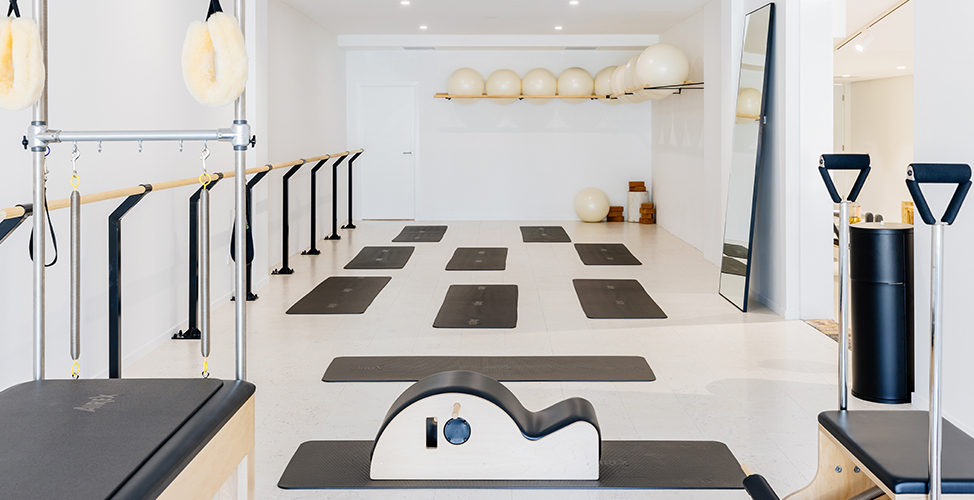 Morning
A morning well spent is one that starts productively, and there's no better feeling than a workout at Move Pilates Ascot. A fresh, fun, and funky space, moving your body is their mantra, because it feels so good! After a quick sweat sesh, it's time to fuel up, which means a quick stroll to Cafe Wisteria for "the usual". Serving up freshly roasted coffee beans in your favourite way and hearty breakfasts on the daily, there's no better place to sit and enjoy the neighbourhood. From there, it only makes sense to explore the stunning range of fashion boutiques that call Racecourse Road home. For those in the know, Joli Boutique is a one-stop shop for all your fashion needs. Stocking pieces from some of Europe's most stylish brands such as Brax, Gerry Weber, and Maccain, you'll find a wonderful selection of casualwear and dressier pieces for those special occasions.
Fact: flowers are a sure-fire way to make your day infinitely better, so wake up and smell the roses at Floristrie – the home of beautiful blooms. Creating dreamy boutiques to suit your style and taste, Floristrie offers delivery to locals – yet another valid reason to move into the neighbourhood!
Afternoon
When the clock hits 12, locals know Vietnamese restaurant Little Lihn is where to grab something tasty on the go. Pick up one of their famous Banh Mi baguettes, fresh rice paper rolls, or vermicelli salads and be transported to a world away! Speaking of wanderlust, Global Jetsetting are the local travel agents worth paying a visit before your next getaway. A full-service luxury boutique travel agency, they can help you plan the perfect escape, no matter where's next on your bucket list. After a busy day, there's only one way to wind down, and Aroka Massage and Beauty is the tranquil destination for those wanting to fall into deep relaxation. From peaceful massage treatments to stone massage for pain and stress, they also offer beauty treatments such as their signature facial and body scrub treatments.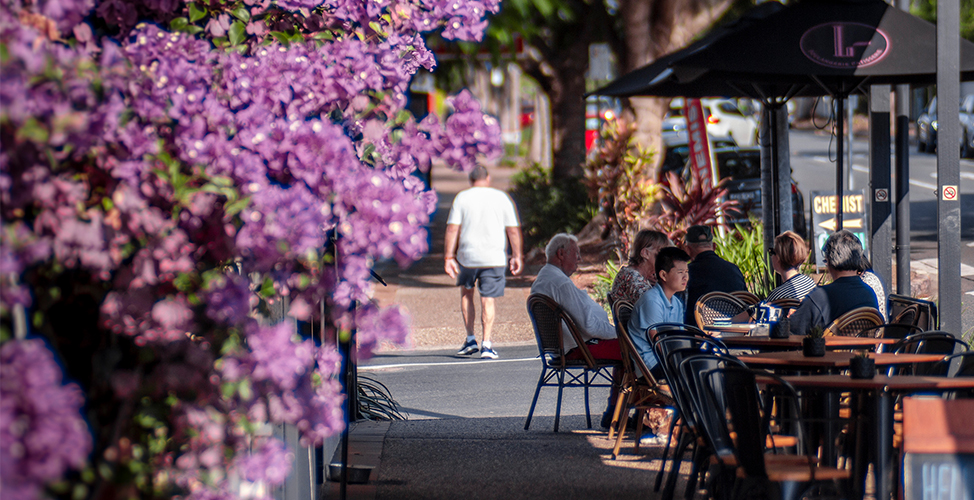 Evening
Of course, no perfect day ends without a crisp wine and a good feed, and you'll find both at Verandah on Racecourse. A true Racecourse Road icon, this establishment is perfect for happy hour with friends, family dinners, and a foolproof date night. Relax under the twinkling fairy lights and experience the true charm of this beloved neighbourhood haunt. In the mood for a little Italiano? Gino's Restaurant will fix you up, pronto! A true staple for locals looking for a hearty feed, Gino's has been a firm favourite for locals since 1981. Of course, there's always room for dessert (especially of the Italian kind), so eat your heart out at Milani House of Gelato. With all your favourites like rum n' raisin, pistachio, and biscoff, there's only one way to experience it all: triple scoop.
Could this be you? Find hidden gems on Racecourse Road including places to eat, shop and play by downloading the Brisbane App and search 'Racecourse Road' to explore the best of the precinct.