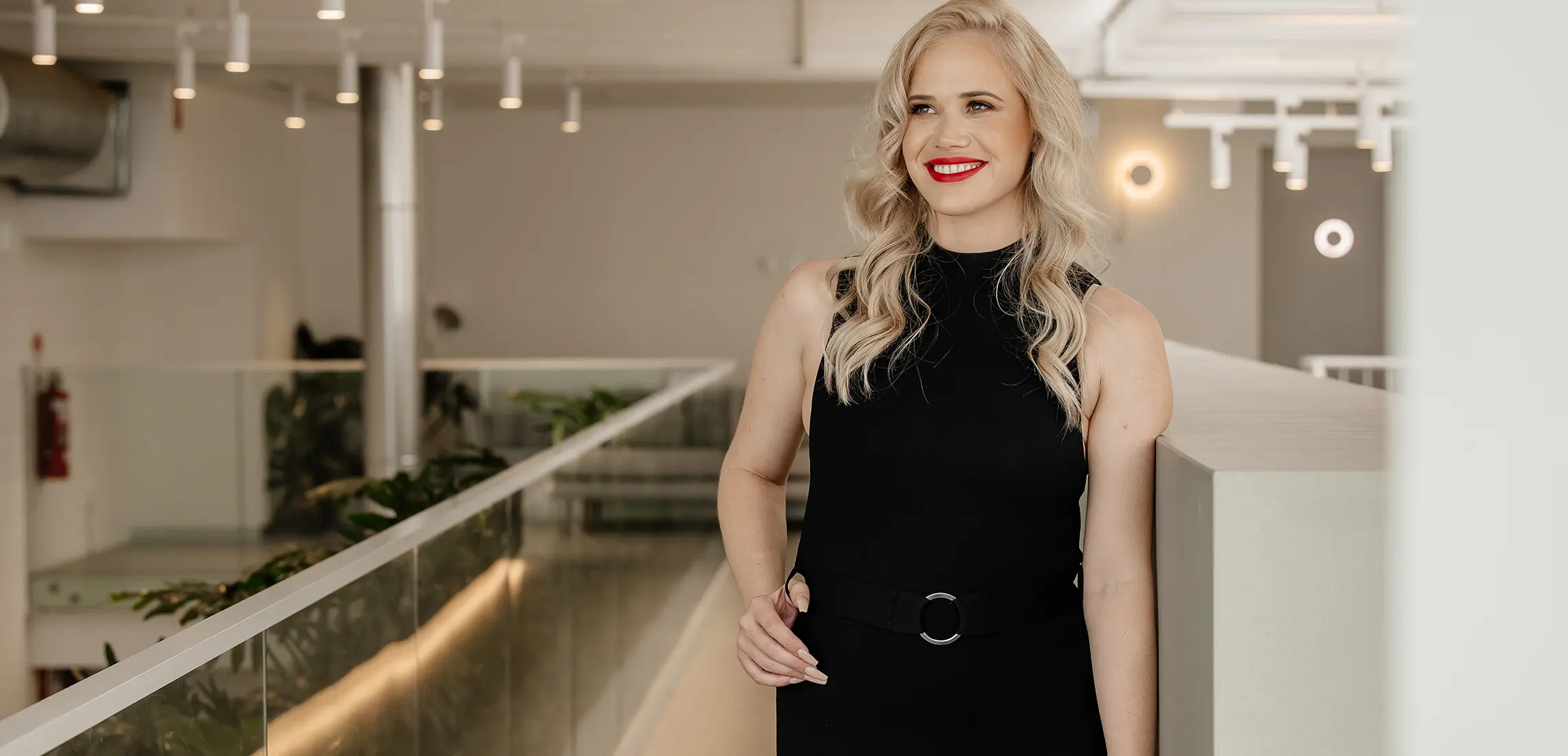 Maximise Your Property's Worth With Exclusively Managed
Meet the property manager making head waves
By Guest Styler | 26th August 2021

Whether you're a property investor or a seasoned renter, chances are you've had your fair share of experience with property managers. Some would argue that they are even more important than the property itself!

From keeping properties competitive, clients happy, and enhancing profitability, they are an important resource and the glue that holds it all together.

Samantha Eason knows this all too well. Starting her career in construction, her specialty sits between understanding the importance of managing projects and most of all, people. Going out on her own in 2019 after cringing at how other businesses handled the industry, Exclusively Managed was born. A boutique agency based in North Brisbane, their philosophy is all about the harmony between client, customer, and the property itself. A smart property manager knows that a happy tenant is more than just a renter – they equal a long-term return on investment properties. Sure, it may take a bit of extra effort to create the environment for a conducive relationship, but it's exactly why Exclusively Managed is worth its weight in gold. "I'm found to go above and beyond, which usually involves a little bit more work, but it works out in the best interest of the client and customer," says Samantha.

While many property managers out there talk the talk, when it comes to great connections, Exclusively Managed don't just talk about it, they are about it! "Whilst other agents say they are, I am focused on the relationship built with both my customers and clients," says Samantha. "It's all about being fair and reasonable on both sides. It's bigger than just defining fair wear and tear at the end of a tenancy, and how the property was presented when someone first moved in – it's the whole picture. Well-kept rentals are one of the things that I know from working with other agents that I do very differently," she says. Many of Exclusively Managed's client's investment properties are a significant financial commitment, and their valued asset must be cared for in order to maximise its worth. From Samantha's eyes, it's a no brainer that a happy tenant is far more likely to look after a property with due care and consideration than someone who is dissatisfied. So, it makes sense to look after both parties' interests professionally and pleasantly.

Being a personalised agency means that they don't only manage the property uniquely, everything is personalised – even down to the advertising. "Recently we leased a two- bedroom property in Toowong and it is achieving the highest rent in the complex and competing with a three-bedroom. It's not just the effort that you put in but the results. We are experts in property management,"says Samantha. North Brisbane may be where the team are based, but it certainly doesn't stop them from servicing clients all around Brisbane and beyond, from Upper Coomera to Karana Downs. "We have grown over the last 12 months where we can provide exceptional service whilst still getting positive results for our client's investments," says Samantha.