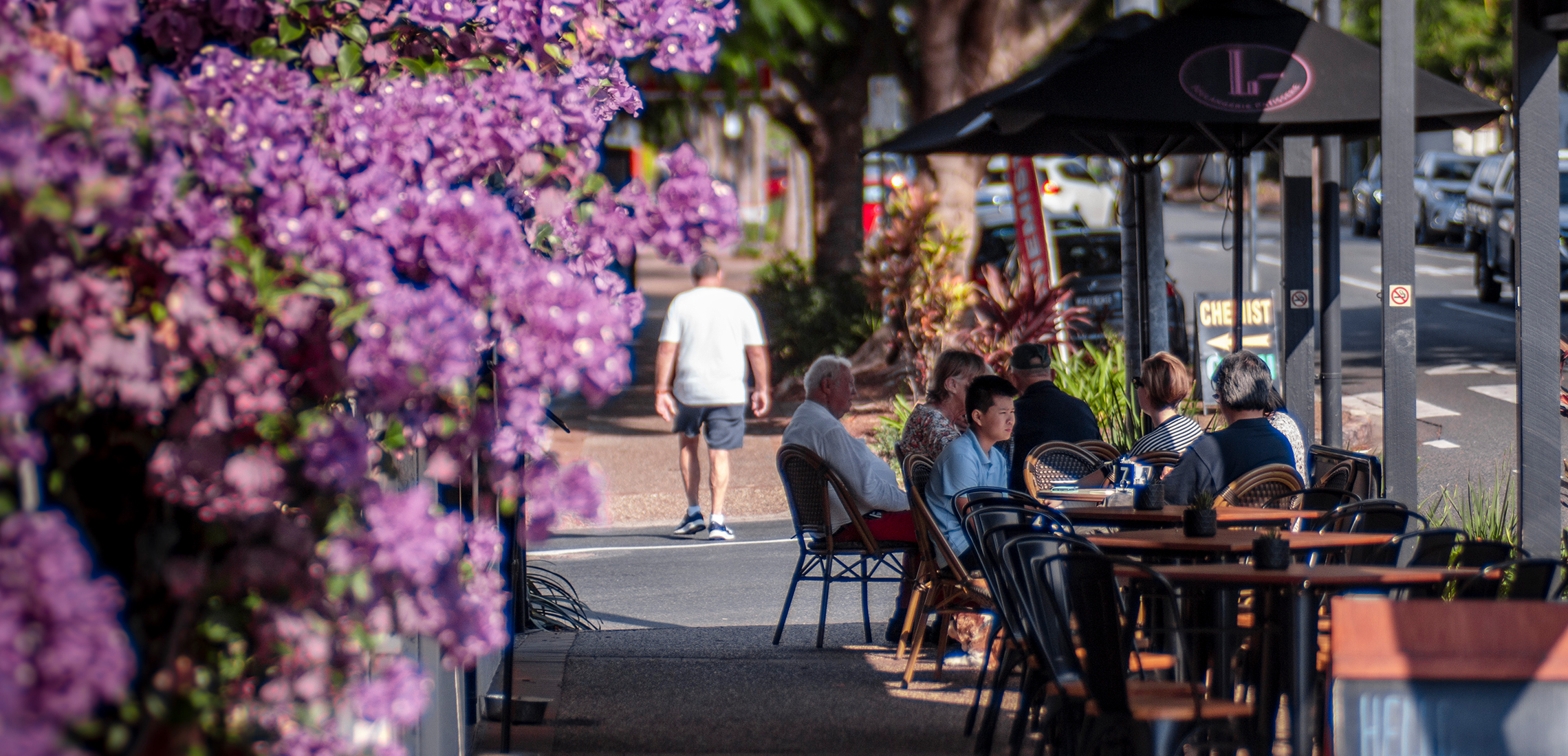 Up Your Step Count: Everything To Eat, Shop, And Do On Racecourse Road
Saddle up
By Jasmine Rolfe | 15th May 2023

Sheltering under a canopy of poinciana trees and bookmarked by historic Queensland architecture, you'll find Racecourse Road – a delightful pocket of Ascot and Hamilton with endless possibilities.

Home to a refined selection of boutiques, restaurants, salons, and more, take a stroll with us and uncover all there is to eat, shop, and do down this revered Brisbane thoroughfare. 
Eat
Both locals and visitors alike will know you certainly won't go hungry in this lively, culinary precinct. Mere moments from the Brisbane River, Racecourse Road is a feast for the senses. Simply follow the aroma of freshly brewed coffee from Pancha Cafe as it drifts down the street, and take a seat in the sunny laneway to enjoy a nourishing brunch to fuel your day. Honourable mention to their 'croffle' – a decadent croissant and waffle brimming with seasonal fruit. As innovative as it is tasty!
Continue ambling down the wide, leafy street and you'll learn where the locals are hanging out at lunchtime – Sunny Doll Restaurant. Perched under the parasols and plating some of the freshest Japanese cuisine in Brisbane, be sure to take away one of their homemade iced teas. It's a must-sip as you continue your stroll down Racecourse Road.
Looking to add some stamps to your foodie passport? With authentic international cuisine like The Italian Plate at your doorstep, just look for The Godfather mural and you'll know you've landed in the right place. And because there's always room for dessert, why not indulge in some heavenly gelato from Milani House of Gelato or treat yourself to a completely decadent dish from Krazy Dessert Bar & Cafe? Two words: Biscoff cheesecake.
So come hungry and leave satisfied – Racecourse Road is waiting to treat your taste buds!
Shop
One of life's joys is finding the place where you know you'll be able to tick off your laundry list of tasks, like finding the perfect baby shower gift for a mum-to-be and a dress for all occasions while you're at it. Racecourse Road is that place. You need only step out of the car (or off the CityCat) and you'll discover everything you need within walking distance.
Home to an array of boutiques that cater to everyone's needs (including even the littlest of shoppers), we can't help but start at Mizzie the Kangaroo – a baby and children's toy and gift store full of beautiful treasures that are sure to put a smile on any little one's dial. Speaking of beautiful collections, the fashion community in Brisbane will nod in approval that Racecourse Road is peppered with divine boutiques, like Etre, housing on-trend international and local labels. PS – Etre introduces new pieces weekly rather than focusing on seasonal drops, so you'll always discover something new!
If you're on the lookout for stylish and high-quality menswear, Harrison's Menswear should be on your radar. What sets them apart is the attention to detail they give to each and every garment. You can tell they take great pride in the quality of their products as everything is crafted with precision and care. Longevity – tick!
As if we needed another reason to love this incredible trove of fashion boutiques, the passionate owners of Martha's Vineyard Lifestyle Collections and Carolina Lifestyle are dedicated to helping you find the perfect 'fit' with warm and friendly service. In the words of Carolina Giraldo from Carolina Lifestyle, "I wish to inspire confidence and bring ease to the lives of busy women". We love to see it!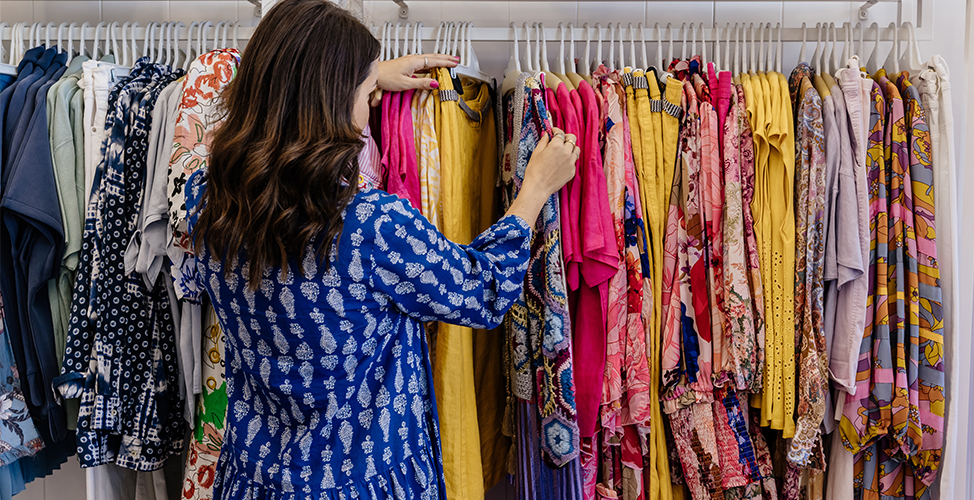 Do
From the river to the racetrack, there's no shortage of things to do on Racecourse Road. The hardest part is deciding where your day will begin!
First up, we have Move Pilates – a sun-soaked boutique fitness studio with skilled instructors who are warm, supportive, and encouraging. Combining highly personalised programming with in-depth technical knowledge in a bright, light-filled space, it's no wonder they have such a loyal following of fitness enthusiasts. Speaking of loyal followings – Empower Barber Shop's very well groomed gents are second-to-none. Whether it's their insane attention to detail or the fact you get a complimentary coldie while you get freshened up that keeps them coming back, you can't go past these guys for the sharpest cuts in Brisbane.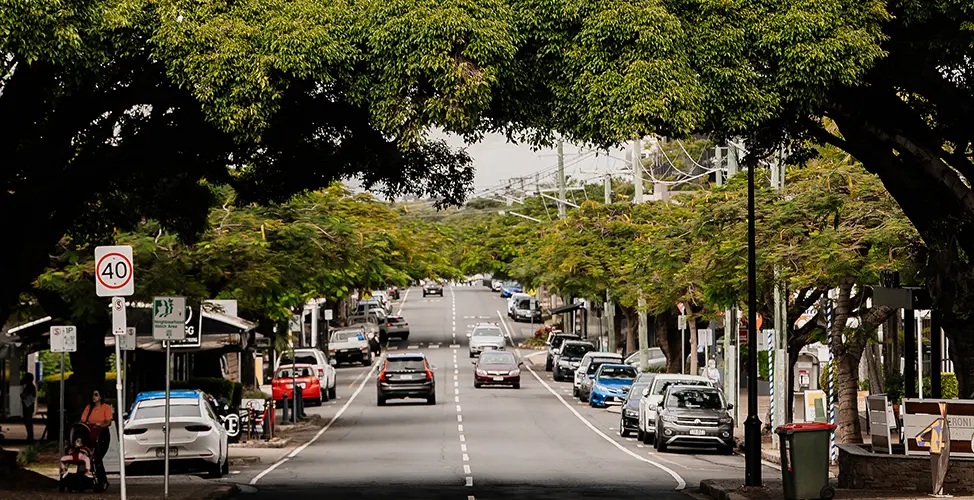 Looking for a breath of fresh air? Of course you are! For the ultimate R&R experience, be sure to experience the tranquillity of Orchid House Thai Massage. And to top off your day of self-care, be sure to visit the talented nail technicians at Lovin Nails. From a simple polish to elevate your mood to the most intricate nail art designs, they'll treat you (and your digits) to the care you deserve.
One road, so many possibilities! Take a stroll down Racecourse Road and explore hidden gems on Racecourse Road including places to eat, shop, and play. Download the Brisbane App and search 'Racecourse Road' to explore the best of the precinct.
Header Image: Tourism and Events Queensland