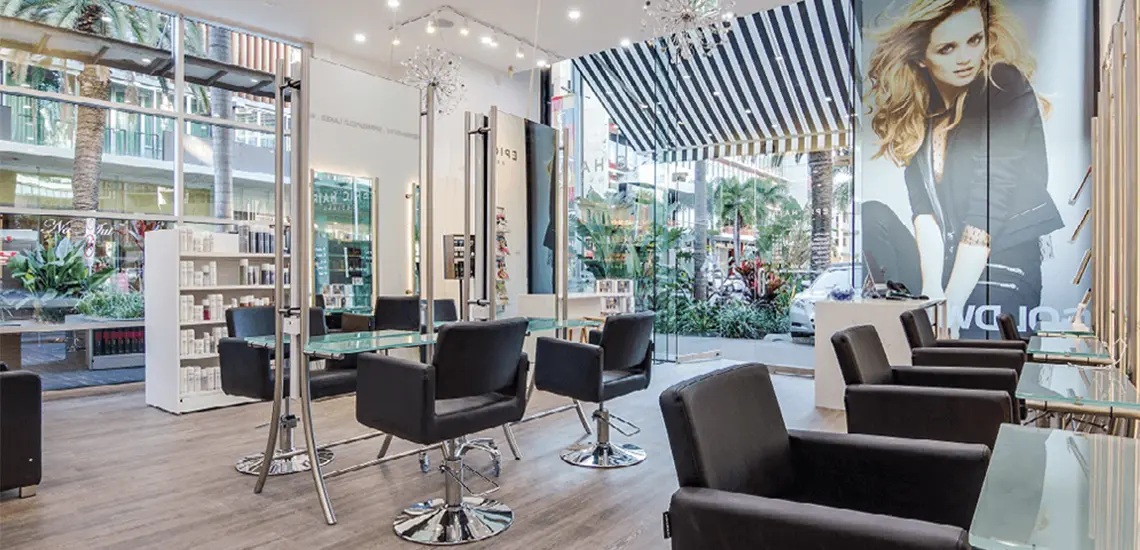 An Epic Journey: We Sat Down With The Man Behind Brisbane's Leading Salons
He's taking over, one perfect colour at a time!
By Guest Styler | 30th May 2019

Just a quick note: This post is sponsored, but we only write about things we reckon you'll love. We thank Brendon Mann for showing us how he runs one of Brisbane's leading salons, Epic Hair Designs day to day.

From a small salon in Kenmore in 2008, to 15 salons throughout Brisbane, Brendon Mann is making strides in the hairdressing industry, one perfect colour at a time.
How did you and yourself in the hairdressing industry?
I come from a hairdressing family and have always been a fan of the industry. My passion has always been leadership from a very young age, and I enjoy creating and being a part of successful teams. I love that the industry is very social, both in the salon and out of the salon. We get to meet so many amazing people in this line of work.
Your first salon opened in 2008 in Kenmore. Tell us about the growth of the business since then.
When we started the Kenmore salon it only had three hairdressers. Over the two years I had that one salon it grew extremely fast – it's still our biggest salon to this day. In 2010 we opened our second salon and now have 15 throughout Brisbane with well over 100 stylists. We've had most of our growth over the last two years and are showing no signs of slowing down.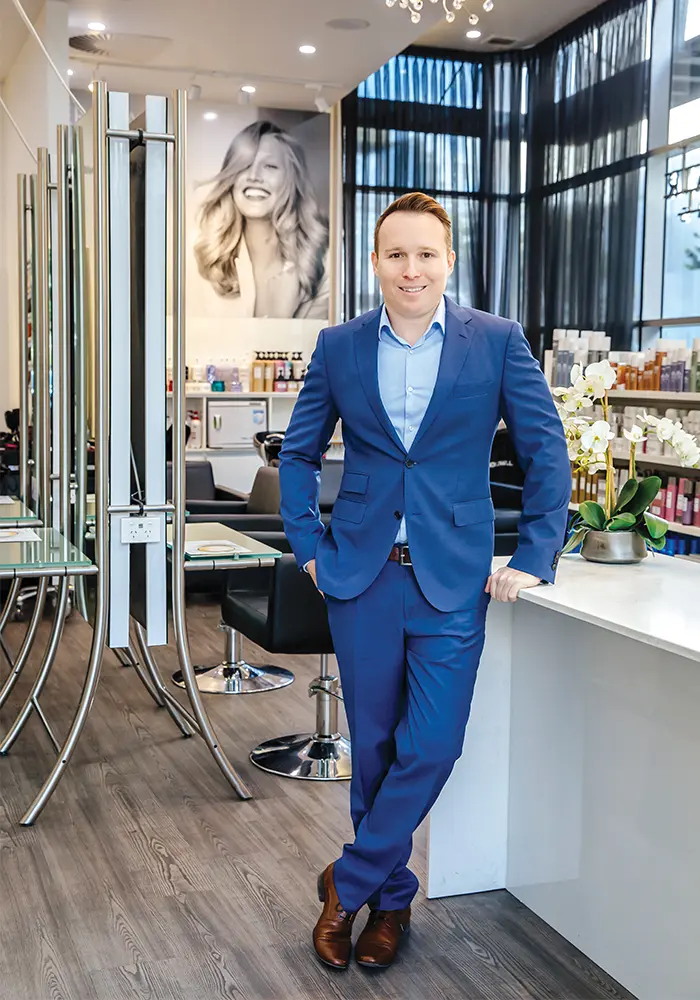 Has Brisbane always been home for you?
I was born in Brisbane in 1980 and have lived here for most of my life. Just before I started the first salon in 2008, I lived in Cairns for two years, however, I always wanted to come back home – now I can't see myself ever leaving!
What makes Epic Hair Designs stand out from its competitors?
From the start we
 have always focused on offering Brisbane's best hairdressers at an affordable price. Our salon experience is luxury without the price tag. Real training has always been a huge priority, which we are very well known for in the industry.
The Epic Hair Designs team recently returned from Sydney Fashion Week.
 Tell us about that experience.
We were very lucky to have been a part of this year's Carla Zampatti show. Each year, a team of our stylists go to Sydney to help create the runway looks. Being a part of something so iconic is very motivating and inspirational for our team.
Fast forward five years. What does that look like for you and the Epic Hair Designs team?
Continual improvement on everything from our client experience to our already amazing hairdressing skills. I am sure a few new salons will be on the horizon, however, we do have plans to open a bar at some stage down the track, too!
What do you love most about life in Brisbane?
Like our business, Brisbane is forever changing and evolving.  I love variety and Brisbane has so many new bars which I always like to go visit.  Heaps of theatre and plenty of activities to do when I am not at Epic.
The hairdressing industry is always evolving. How do you stay ahead of the trends?
Being involved in competition work and things like Sydney Fashion Week helps to keep us on top of the latest treads. Also, having one of Brisbane's own hairdressing academy's gives us the creative space we need to keep our team up to date with all of these trends and training.
Any parting words of wisdom?
Keep it simple. Just always focus on what is important and what makes a difference. Look at tomorrow and never at the past.
Liked this? You'll love these! 1. You Asked For It! It's Time To Meet Brisbane's Best Hairdressers For 2019 2. We've Discovered Brisbane's Best Hair Colourists To Check Out In 2019 3. We've Rounded Up Brisbane's Best Facials To Experience In 2019