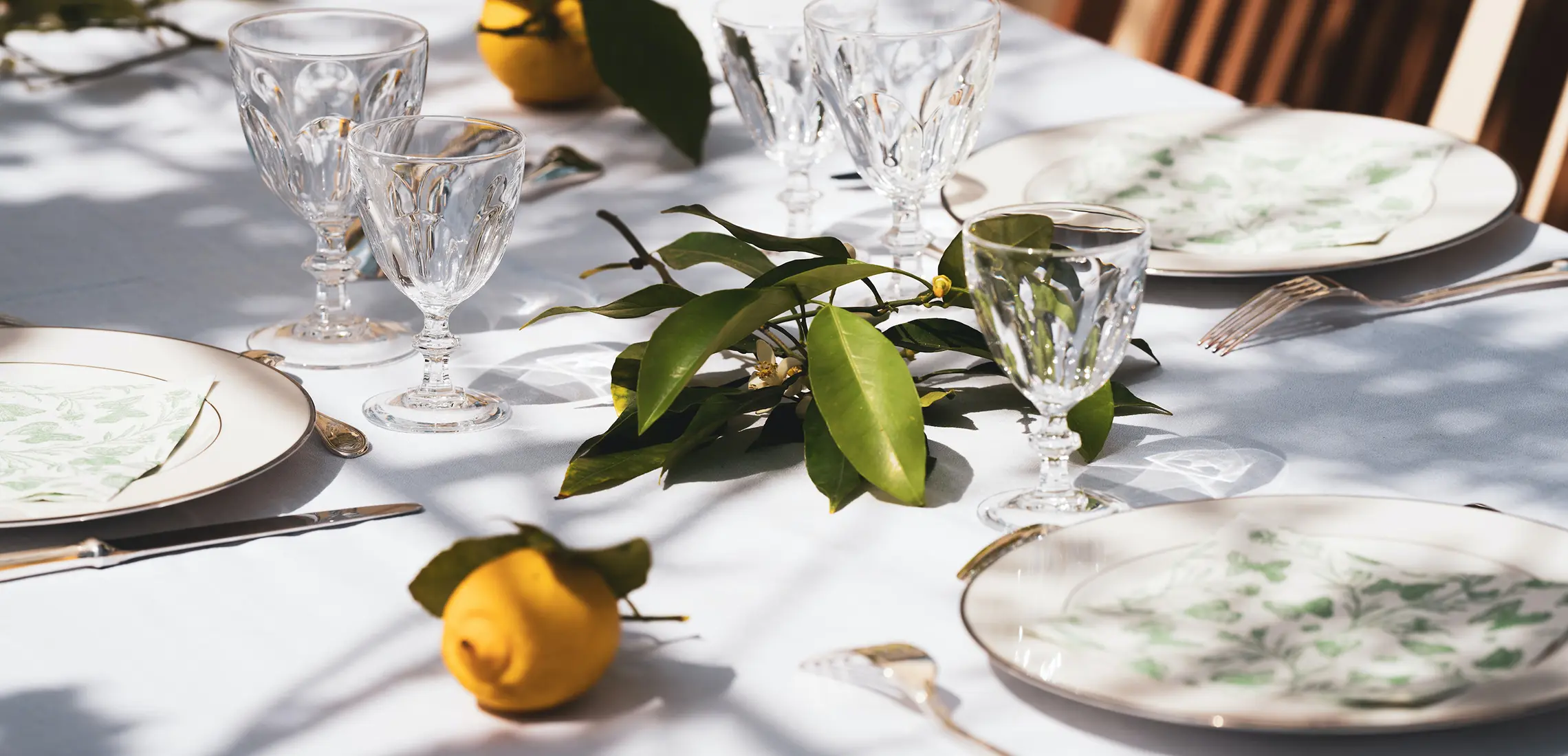 How To Build The Ultimate Entertainer's Kitchen
Ready, set, host!
By Dinushka Gunasekara | 24th June 2022

When it comes to hosting a dinner party more iconic than The Last Supper, you need the right tricks up your sleeve and tools in your kitchen. To ensure your hosting goes off without a hitch, we've enlisted the help of the experts at Kitchen Warehouse to pull together the ultimate guide on creating an entertainer's kitchen that means you can spend less time behind the scenes, and more in cherished company.
Cook smarter, not harder
Nowadays, cooking doesn't need to double as an arm workout! When you're preparing a feast, make sure you're stocked up on the appliances that will make the job easier. Whether it's a food processor for making the perfect hummus or an air fryer to whip up a delicious crispy side dish, having the right tools in your kit will really go the mile. Bonus points, if you find pieces that you can display, which not only makes them easy to access when entertaining, but also doubles as decor – think a slick coffee machine or practically anything KitchenAid.
When it comes to cookware, the bigger the better
Hosting a dinner party means being ready to feed the masses, and the last thing you need is a too small pot sending your scrumptious pasta sauce over the brim, rather than your guests' plate. Stock up on large stock pots, wide woks, and deep French ovens. You can also save yourself an extra step by opting for cookware that can be popped straight onto the dining table, like gorgeous Le Creuset casseroles.
You can never have enough servingware
In the same way the good host's ethos is 'the more the merrier', you can't go wrong with an ever-growing collection of servingware. The key to an aesthetic table setting that's both easy on the eyes and functional, you'll want a range of serving plates and bowls, glassware, dinner sets, and cutlery to pair. Choose different designs to suit a range of colour schemes that you can cement with a fresh bouquet of flowers, as well as a mix of vintage and modern accents to add a playfully chic element to your tablescape. Always be prepared for an unexpected guest with plenty to set the table.
Raise the bar
Forget BYO – once you have the barware basics, you'll be pouring well into the night for many parties to come! A bar cart is the most convenient way to roll out the drinks, and once you throw in a bottle opener, cocktail shaker, and an ice bucket, you're sorted. If you're known around town for your delicious punch, ensure it looks as good as it tastes with a gorgeous carafe. It also helps to be ready for the bottles of vino your guests are sure to pick up on their way over with a wine rack.
Find pieces to set the mood
From the moment your guests enter your humble abode, you want them to be ready for a sweet soiree, so make sure you set the scene. Elevate your table blooms with a beautiful vase or fill empty space on the table with decorative bowls. Lighting is integral to creating the perfect atmosphere, so keep it soft and dreamy with candle holders and trays.
Be the hostess with the mostest and shop the range at Kitchen Warehouse here.