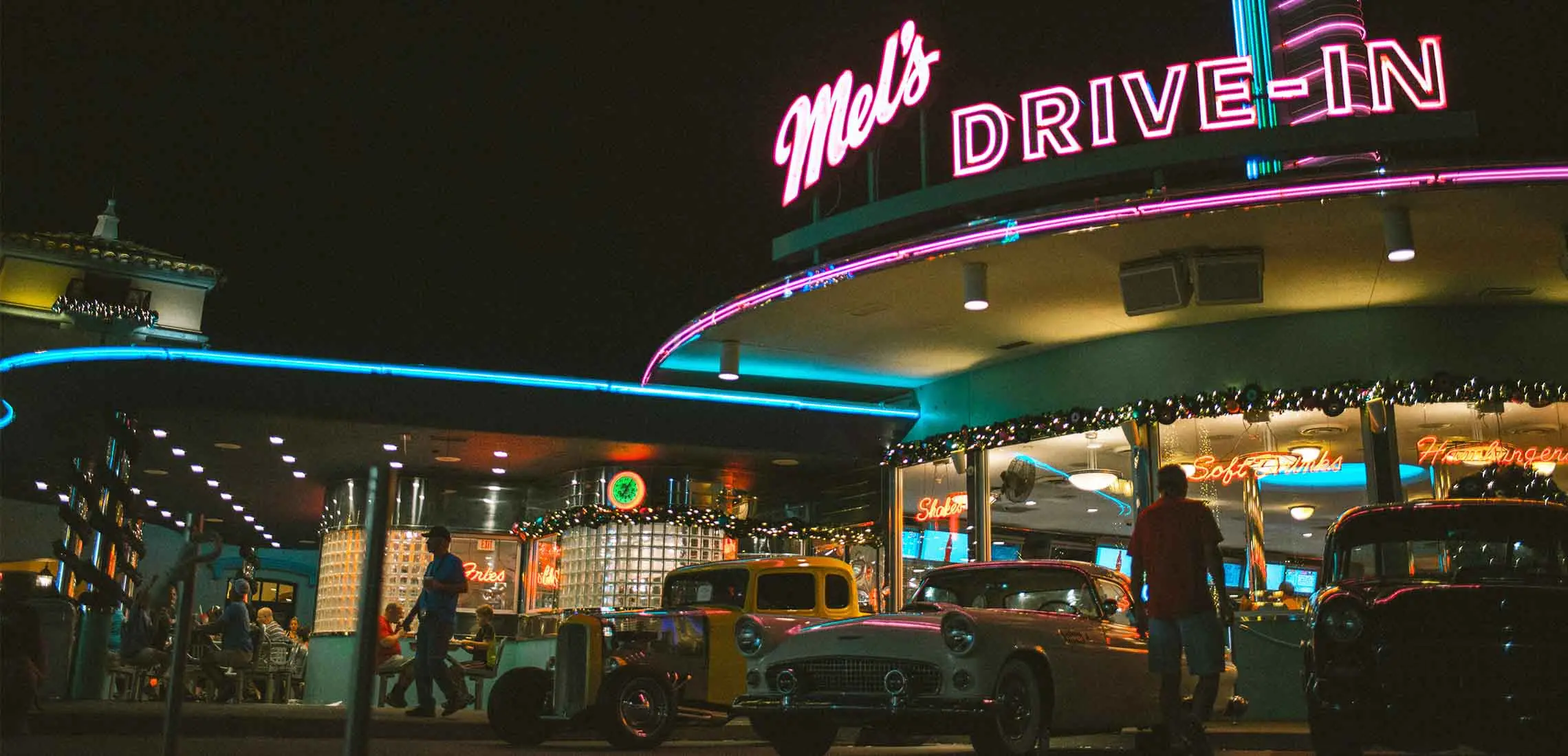 All The Drive Through Services In Bris
How 'bout that ride in huh
By Guest Styler | 28th May 2020

Move over Maccas, there are some new drive throughs in town and they're calling your name.

With our new world order calling for social distancing and self-isolation (thanks COVID-19), businesses across Brisbane have pivoted their day-to-day offerings and stepped it up a notch, with many local institutions now servicing their loyal customers via drive through.

Move over Maccas. Now we've got options aplenty for a late-night drive through run! From libraries to fine dining and everything in between, check out the drive throughs popping up around the River City below – with not a single soft serve in sight…
Drive Through Library
Logan Hyperdome's Library is offering the most convenient book service yet! You can either log on to your online account to reserve a book or give them a call and the friendly team will let you know when your book is ready for collection. Simply drive on up and your page-turner will be in your hot little hands before you know it. For more information call 3412 4120.
Drive Through Coffee
Yeah, it's not a wildly new concept with McCafé, Zarraffas and Starbucks offering the service. But! Have you seen Suburban Social in Chapel Hill and Holland Park? Order from 4-8pm Tuesday to Friday and 12–8pm on weekends via their website or by giving them a call. From there, drive on through to their window, quote your name and voila!
Drive Through Fine Food
Leave the greasy chips in the fryer and get a quick-fix of some of the finest foods in our city. Restaurants such as sAme sAme, Jocelyn's Provisions, Mosconi, Gambaro, Boucher French Bistro and more are offering curbside delivery or, as Jocelyn's call it, 'car concierge'. Also, check out the many delicious dishes being offered by Westfield Chermside – they're offering restaurant to car delivery as part of their Westfield Direct program.
Drive Through Dranks
Yes, by 'dranks' we do mean the 18+ kind  – alcoholic beverages. It's important to support the little guys now more than ever, so why not skip the ole Thirsty Camel and pick up your weekend brews drive through style from Helios Brewing, Station Road Kitchen & Bar and Little Genovese.
Drive Through Fashion & Beauty
Alongside some of their best eats, Westfield's national program – Westfield Direct – means you can now get your makeup, fashion and cosmetics fix quicker and easier than ever! Concealer to-go, anyone? For example, Westfield Chermside offers Napoleon Perdis, LUSH Cosmetics and L'Occitane at their Click and Collect Drive Thru, while other centres also offer Aesop and Bags To Go. Do you know of an independent boutique or local store offering roadside delivery? Let us know! Email georgina@stylemagazines.com.au
Drive-In Movies & Concerts
Again, this concept is not a new one, but that doesn't mean that it's not a crowd-pleaser. Think back to the days of Grease! Now, a little less sleazy and stealthy, drive-in movies are officially COVID-cool – and they have our firm stamp of approval! Check-out Five Star Cinema's Yatala Drive-In Theatre, Hendra's new Park-In Pictures, Tivoli Drive-In and Events Centre or check out the drive-in concerts at Cleveland for something a little more special!