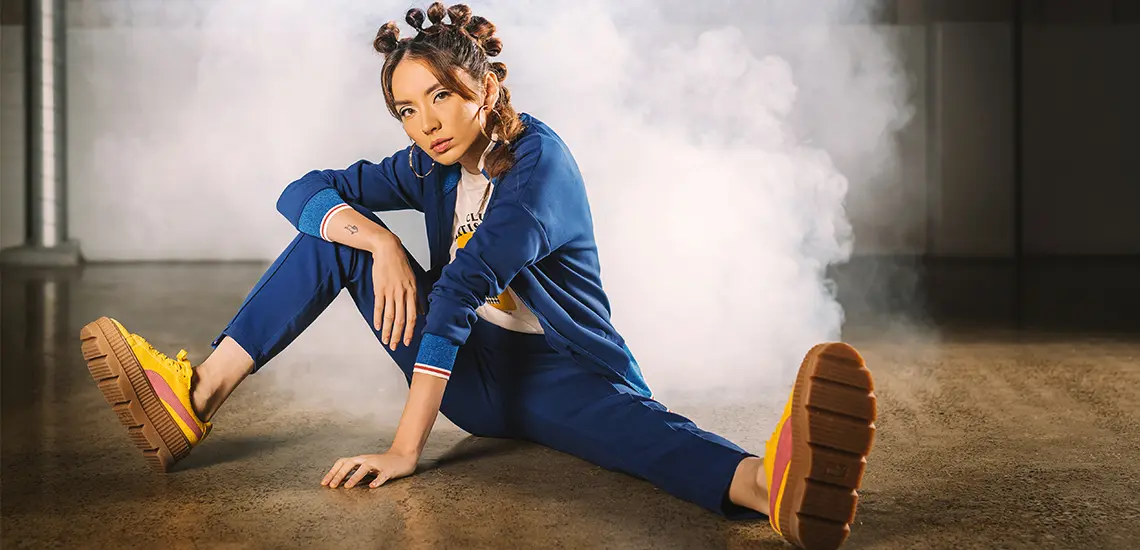 Who Is Jaguar Jonze? We Find Out!
All aspects creatively covered
By Guest Styler | 10th March 2020

You may have seen Jaguar Jonze on the issue of our March mag, but do you know what she's all about? What about Spectator Jonze and Dusky? Deena Lynch is the woman behind the personas with a plethora of talent; from singing to art and all-round creative jaunts, each façade represents distinctive talents. Leading with Jaguar, join us as we meet her and the purpose behind them all.

Let's get straight to it.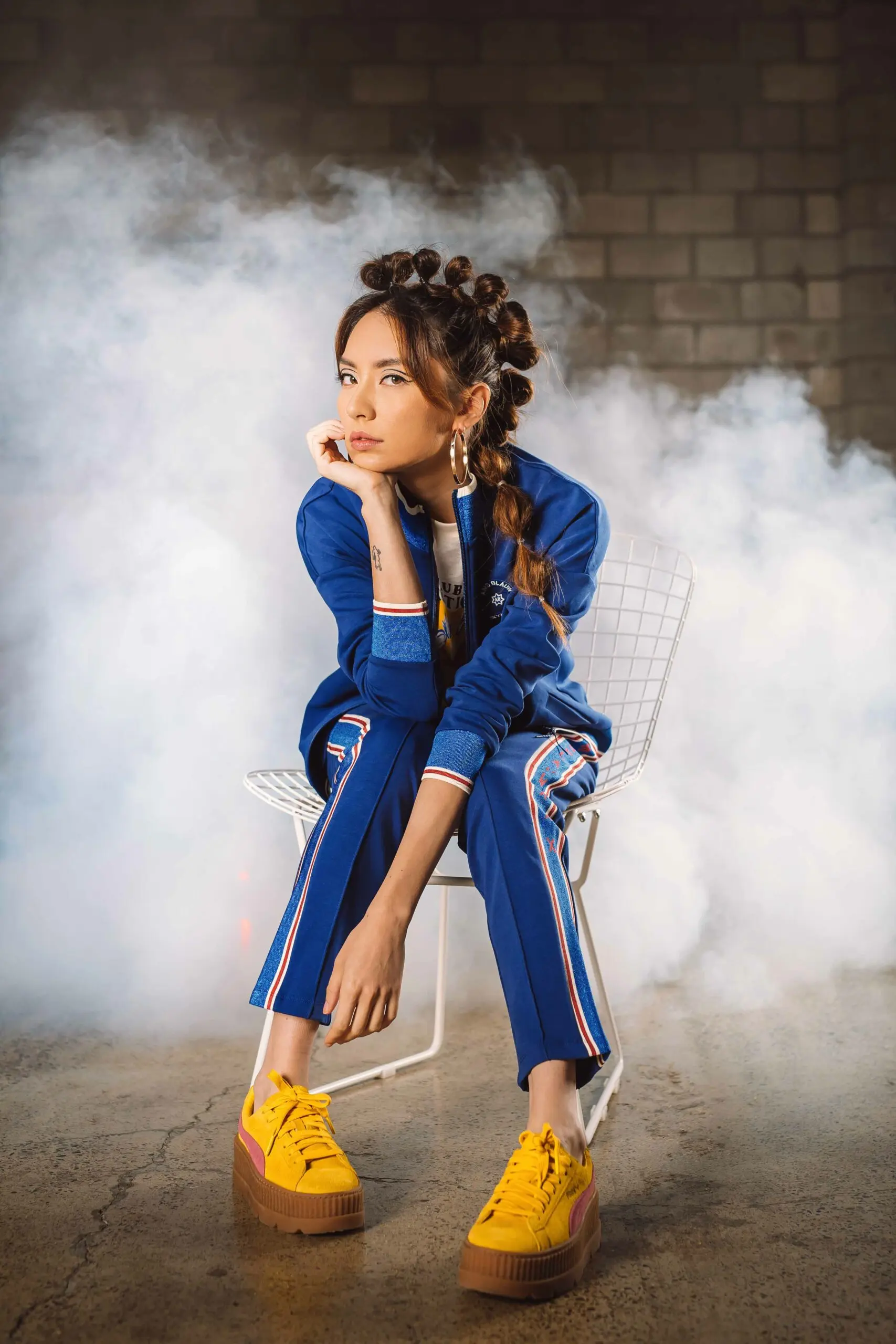 Describe to us the day in the life of Jaguar Jonze It feels ridiculous describing my last 24 hours, so please note that it really is not my everyday. I went to the Queensland Music Awards, got my hair done by Togninis and dressed in Strateas Carlucci, got to bring home an award for the Singer Songwriter category with my song 'Beijing Baby' and closed out the ceremony performing 'Kill Me With Your Love' with my band. Wild. I didn't get to celebrate though, because I had a 6am call time, so that I could make the International Women's Day Breakfast at Brisbane BMW where I spoke a little about my practise and unveiled the car I designed for BMW in conjunction with Brisbane Street Art Festival. That was my last 24 hours! Let's bring in a bit of reality and my next 24 hours looks like… pyjamas in bed watching the new Survivor.
Talk us through the persona differences between Jaguar, Spectator, Dusky and of course, Deena. The best way to describe it is Jaguar is a dialogue with my subconscious, Spectator is a dialogue with others on mental health and Dusky is a dialogue with the body. They're all tied in together exploring vulnerability but in their individual ways and focuses. I sometimes like to say that they are three different cities in the same world. Deena is actually a bit of a contradiction. Jaguar is a big cat but Deena is a kitten. I switch off from those worlds and I am just a silly, soft dork.
How did Jaguar, Spectator and Dusky come to life? I think… I was itching to express and be creative and they're the different avenues –music, art and photography.
Why did you create the different profiles? They just deserve their own spaces and I also can't assume that people who are a fan of my music will be a fan of my art and photography. Music is a personal exploration about myself and my stories, but Spectator is about everyone's stories and Dusky is with everyone's bodies, and it just can't be so easily lumped together.
How would you epitomise each persona, using one word? Jaguar – Intense Spectator – Vibrant Dusky – Intimate
What would you like to achieve/goals under the personas of Jaguar, Spectator and Dusky? What about Deena? Overall, my goal is to have a sustainable career in the creative industry. At some point, I'd love to be able to feed myself and have a roof over my head and not worry about tomorrow. As passionate as I am about all my creative pursuits, there is a lot of sacrifice not only from myself, but a lot of people around me to make it all happen, and I'd love to be able to take care of everyone and myself modestly and comfortably.
How do you describe your style and how did it evolve? Like my personal style? It changes…but at the moment I am very graphic, bold, block and street. I've been taking comfort over style and turning it into style, just so I can stay comfortable haha.
What's been your biggest career achievement to date? I think performing on Eurovision: Australia Decides to a crowd of 3500 and a live TV audience of 4 million this year in February. Prior to that, I had never done live TV and the biggest crowd I had performed to with my own music was 600. It was a huge jump and I was really proud of myself for overcoming nerves and stepping into unknown territory.
If you had to choose one creative outlet for the rest of your life, what would it be and why? Music. Because music doesn't exist without art and photography. It needs the artwork, the posters, the music video, the press photos etc.
Quickshots:
If you weren't in the creative industry, what career would you choose? Marketing.
What's your number one style rule you live by? Be comfortable.
Favourite movie? Any Guy Ritchie movie.
One food for the rest your life? Chicken or potato? Probably two of the most versatile.
Go-to karaoke song? Because You Loved Me – Celine Dion
If you were an animal, what would you be? Cat.
Backstage must have? Personal space haha.
Three items, always in your bag. Film camera, battery pack, lip balm
Who inspires you? My mum.
What was the first song you wrote? Gosh… I actually don't know.
One song to describe your life? Wicked Game – Chris Isaak