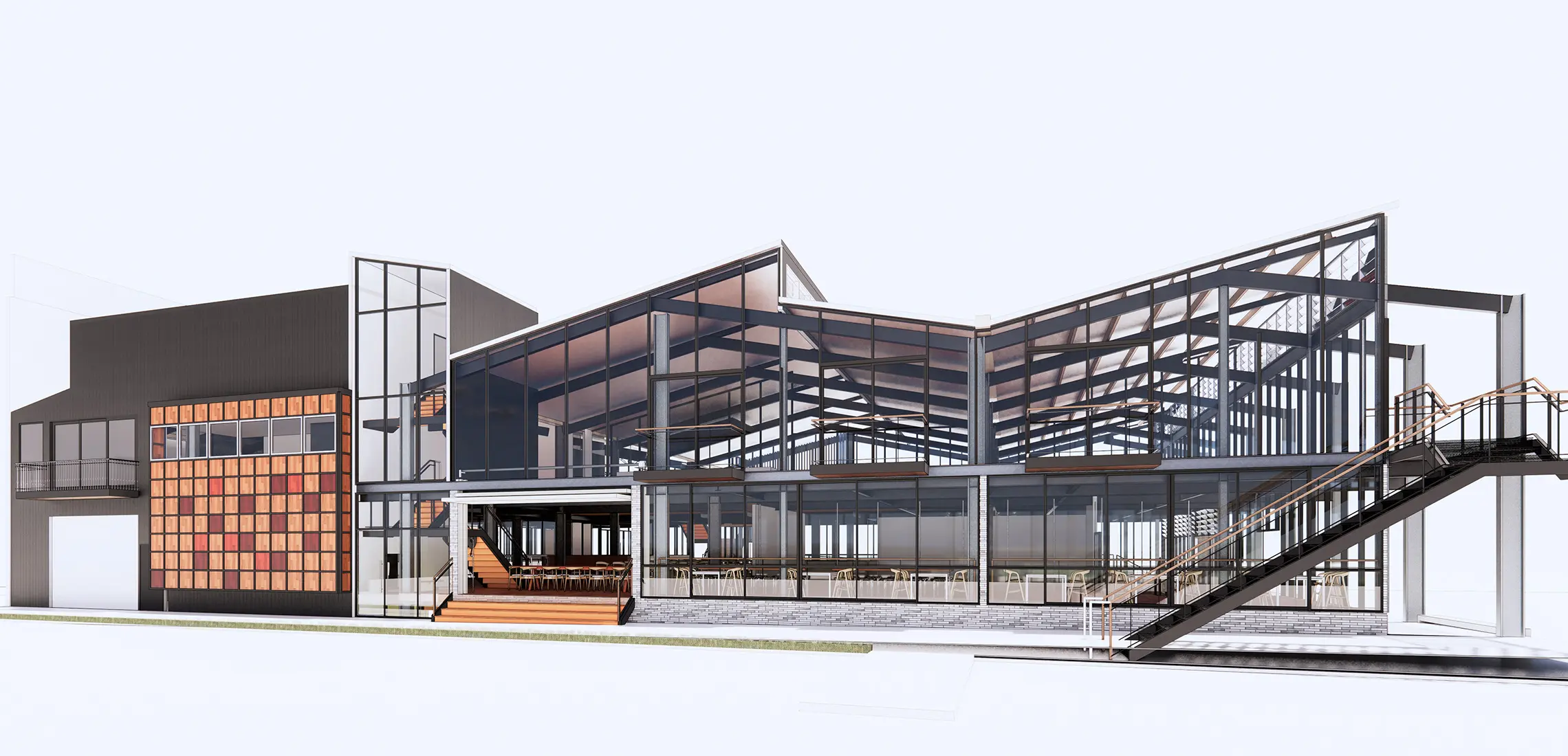 Heads Up! A Ginormous Dining Precinct Is Coming To Albion
Made for Brisbane
By Dinushka Gunasekara | 19th March 2021

Oh my golly gosh – if a portion of your life is spent consuming food and/or drink, *this* is going to be an absolute gamechanger!

Within a cluster of industrial warehouses and a 100-year-old restored timber mill in Albion, you'll soon find some of the country's best brewers, coffee roasters, restauranteurs, and creatives who appreciate all things handcrafted. The new digs are called Craft'd Grounds and you better take notes, because it has a bloody lot to offer.

The 2,600m2 precinct is building on local faves, Collingwood Black and The Black Market, to welcome a brewery and craft bottle shop, private bar and private dining, street-artist lined laneway, street food and farmers markets, specialty espresso bar and coffee shop, a pop-up restaurant, patisserie, fromagerie, charcuterie, wine and cocktail bar, live music, and special event hosting. Zoo wee mama!
Spreading out on Collingwood Street, the industrial and rustic space pays homage to the real Brisbane, while providing a chance to slow down and experience the finer things in life, says co-founder James Rennell. "It's about feeling dwarfed and in awe watching the brewer at work, tasting Australia's freshest produce, experiencing the crafts of incredible artisans, and live musicians, or celebrate your most special life moments – all within one timeless precinct," he says.
In other words, it's basically a Brissy version of The Grounds of Alexandria, and we are THRILLED!
Craft'd Grounds is set to open its [very large] doors in May this year so make some room in your belly and your home because you'll be bringing back the goods. To keep up to date on the stellar roster, sign up to our newsletter or follow us on Facebook and Instagram.