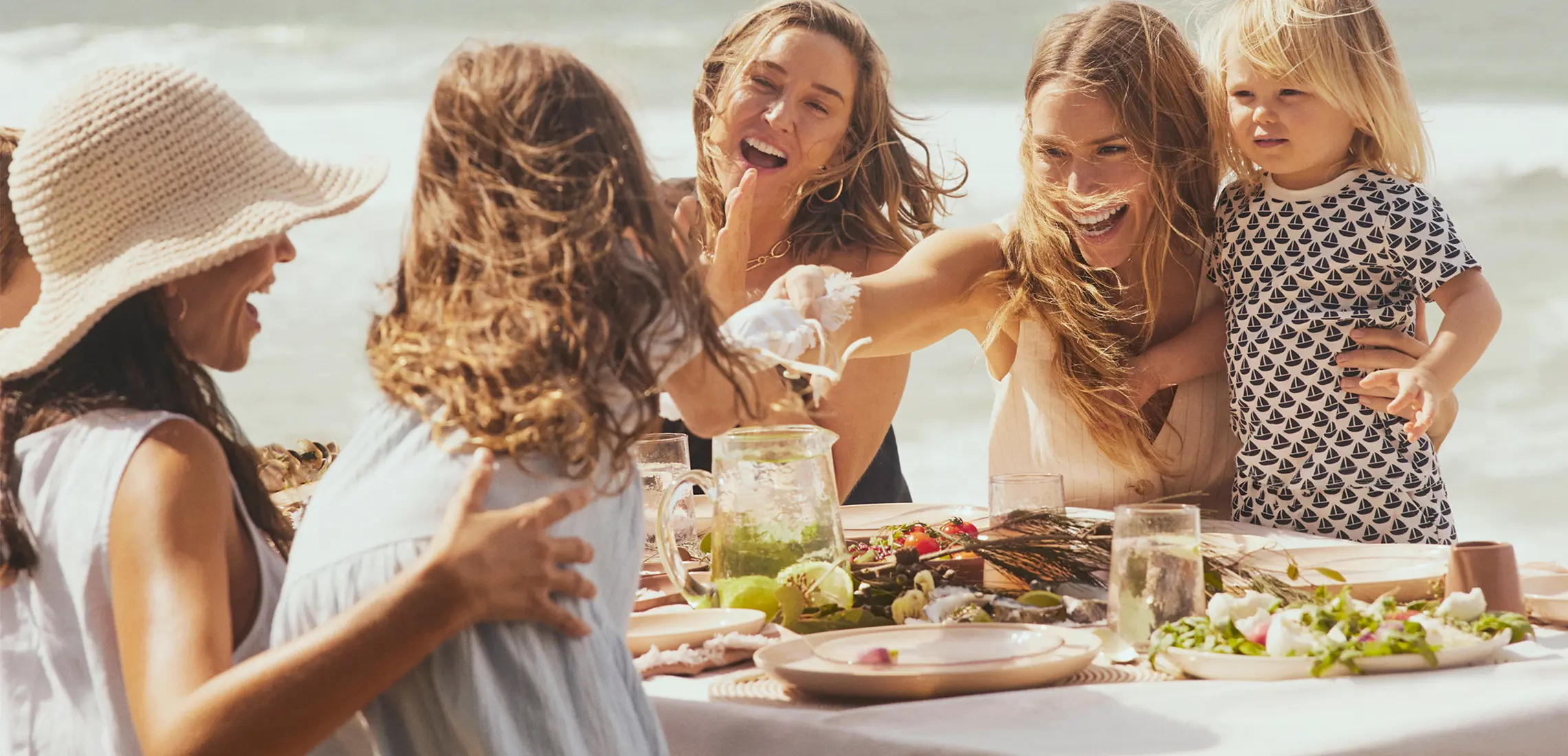 Welcome, Welcome: 4 Top Tips For Hosting Christmas Like An Expert
Just like a seasoned pro
By Natalie McGowan | 8th December 2022

So, you've offered to host Christmas at yours, and now you're wondering how the heck you're gonna pull it off? 

Whether it's your first time entertaining or you're practically a pro, hosting Christmas for your friends and family can be the opposite of merry. Luckily, we have gathered our top tips for ensuring your big day runs smoothly, for even the grinch-iest of guests.

Shh, (Secret) Santa is here!

It wouldn't be Christmas without the presents, but if your guest list hits double digits, those presents are going to start sinking your savings. Skip the stress and opt for Secret Santa gifting. It's fun, simple, and a whole lot more affordable because you only have to shop for one person. Our top pick for a gift anyone can use is a Byron Bay Tea Company Teabag Collection. Containing a selection of their most popular teabags in plastic-free, biodegradable packaging, this is the perfect present that keeps on giving for those who need a quiet cuppa (or two, or three), after a busy year. While you're at it, why not grab a few for yourself?
Pour it up
Help your guests feel the festive cheer with a homemade punch that packs flavour (gingerbread, anyone?), or Chrissy-themed cocktails to kick on with the merrier times. Get creative, and be sure to tick off the prep steps before the crew comes a knockin'. 
Feast your eyes (and taste buds!)
It ain't a Chrissy soiree without a banquet, so it pays to plan ahead when considering your menu. Unless you're a whiz in the kitchen, we recommend keeping it simple and classic, and preparing what you can in advance to save you the added stress on Christmas Day. A foolproof spread usually includes a seafood platter, and nibbles before the main event: a glazed ham. Paired with a refreshing summer salad, and two or three side dishes of your choice, your guests will be dazzled by your culinary feats! Oh, and of course, don't forget the pavlova for dessert. Best of all, there'll be left overs for days to come!
Set the mood
You've bought your Secret Santa gift, decided on a signature cocktail, and prepared the food for the big day: now all that's left is to bring it all together with a beautiful tablescape. Decide on a simple colour scheme for your table, and stick to it for an effortlessly stylish spread sure to impress your loved ones. Now spruce up the tree and blast Mariah Carey – the guests are arriving!