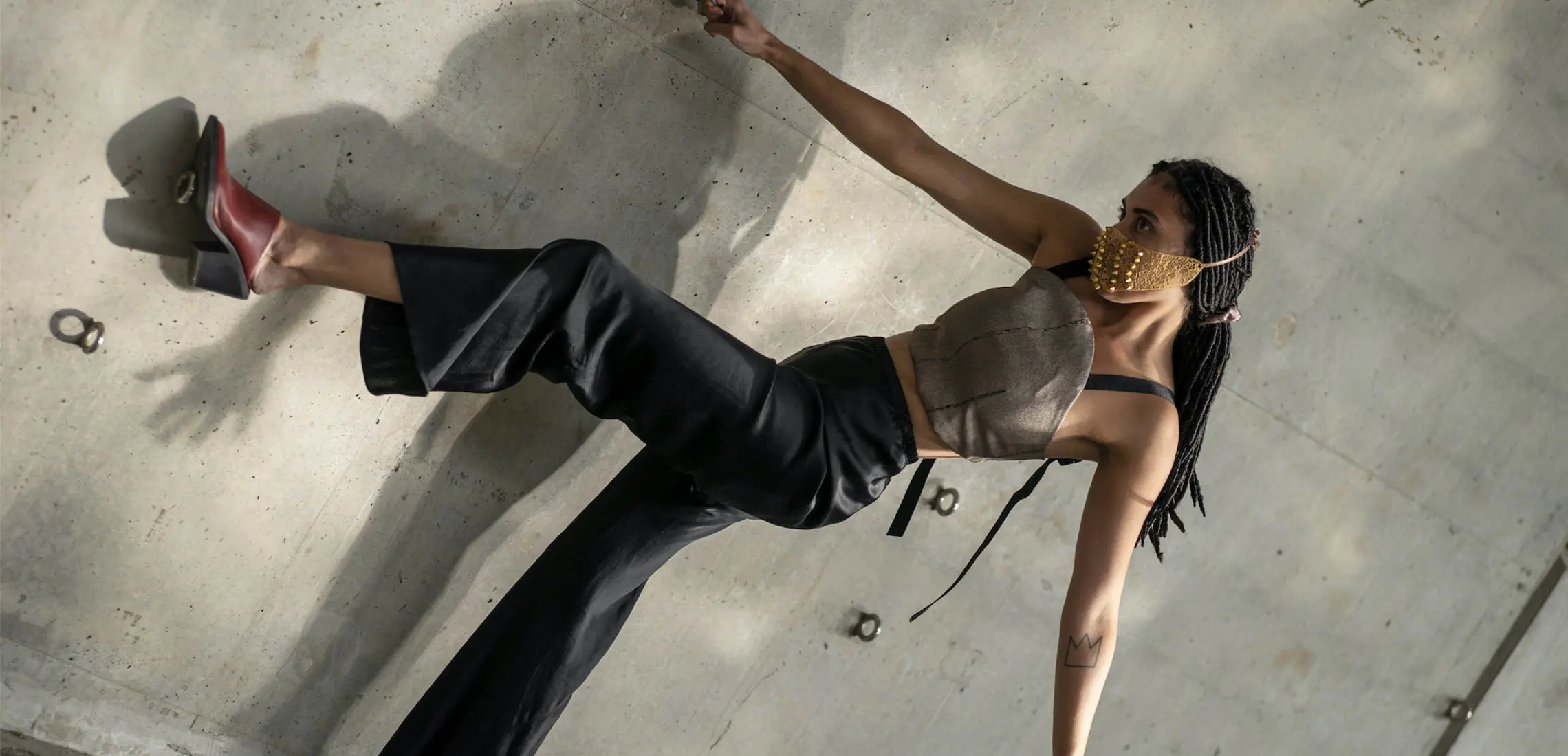 BRUTAL: The Slow Fashion Film You Need To See
Walk, walk, fashion baby
By Guest Styler | 9th July 2020

You've heard about 'fast fashion', but what about its counterpart, 'slow fashion'?

Well, this is slow fashion like you've never seen it before. Instead of a run-of-the-mill fashion show and imagery, Director and Creative Producer, Grace Julia,  teamed up with a local designer to create an experience to hit all the senses.

We spoke with Grace about how the project, Brutal, came to life – especially in the times of COVID-19. To this day, Grace and fashion designer, Georgia Wolff, have only met virtually, adhering to the social distancing guidelines at the time. These two creatives, along with Director of Photography, Julian Panetta, set out to achieve the almost impossible: creating a film with only a five person crew during a pandemic.

How and why? Watch and read below.

Brutal from Grace Julia on Vimeo.

Let's set the scene – what is Brutal and how did it all come about?

Brutal is a short fashion film, a non-narrative piece featuring designs by Sunshine Coast slow fashion designer Georgia Wolff, worn by Perry Mooney, a talented model/actor who is a proud Indigenous woman with a strong voice.

A few words that had been repeating in my mind as we entered isolation were "I thought I would miss you, but I don't". Drawing inspiration from my personal experience in isolation and inspired by the aesthetic of brutalist architecture, the seed of Brutal was born.

Julian and I were itching to keep creating. Like most other creatives, our freelance careers were put on hold, but I am thankful for the opportunity that unfolded. In fact, the concept of isolation played an important part in the film. The film is even set in a local car park I had scouted on my once daily, self-isolation walks.

Why did you decide to create Brutal with Georgia?

Because Brutal was a passion project and not a commercial client, it was important for me to choose a brand whose ethics I align with. Fast fashion is a real problem in our society, and we have the power to make choices that are better for workers and the environment. I believe – particularly as a feminist – we should ask who made our clothes.

Georgia Wolff was an obvious choice for the film not only for ethical reasons, but also because she is based on the Sunshine Coast. During this unprecedented time of border closures and shipping delays, it was integral that the designs be sourced locally within Queensland.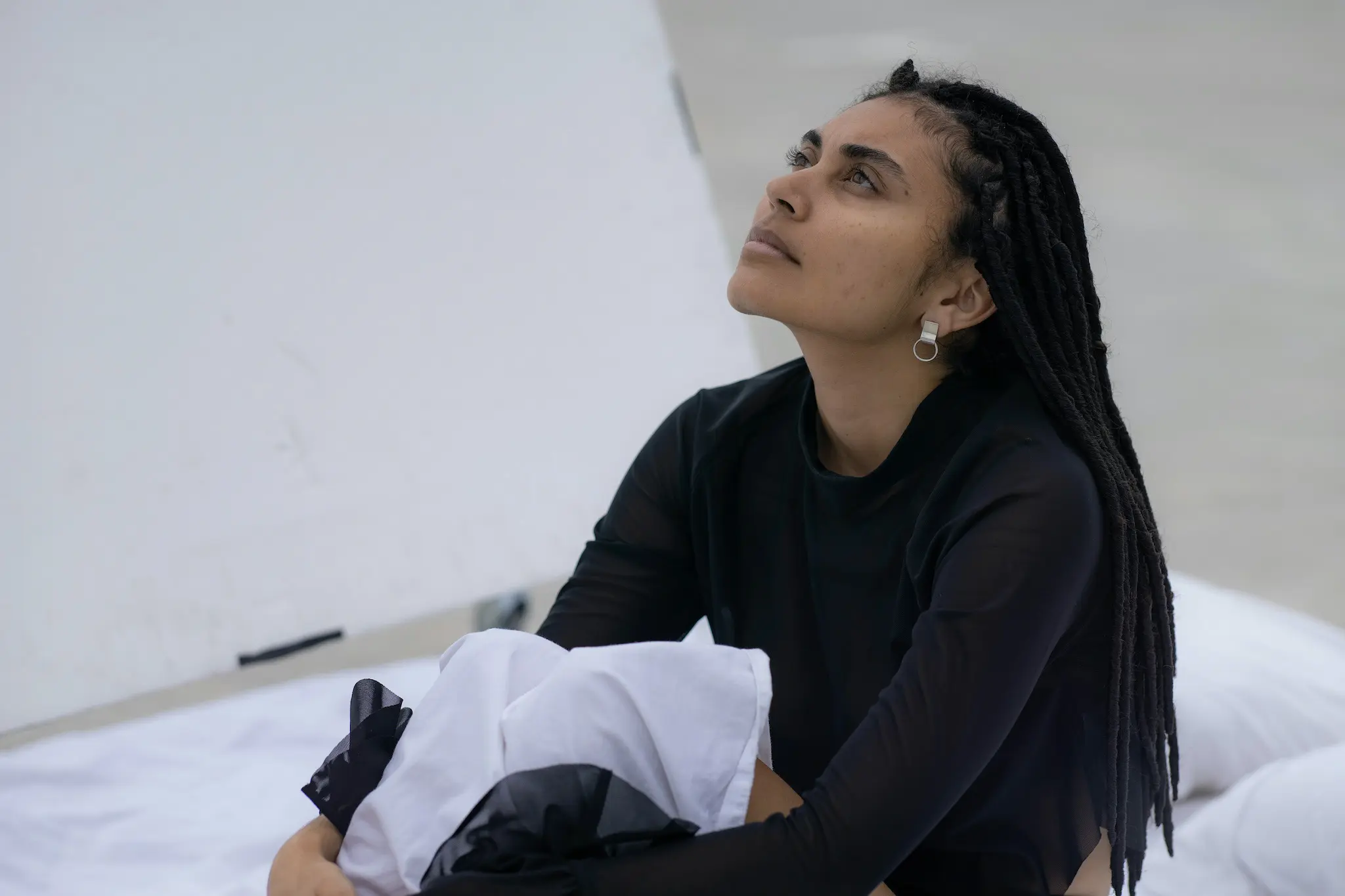 How did you transition from directing to producing for Brutal? Talk us through how the roles differ:
I started my film career in production and in 2017 I produced a film that was awarded Best Live Action Short at Sydney Film Festival. After this experience, I realised I wanted to tell my own stories and to be more involved in the creative process, so I turned my sights towards directing. Brutal is one of a number of videos I have both produced and directed. It can be a real challenge because you have to have multiple thinking caps on. Sometimes you stifle your own creativity with questions like 'Can we afford that?' or 'Will we get permission for that location?'. But the 10 years of experience as a producer has taught me the logistical and budgeting skills that have enabled me to pursue passion projects like Brutal.
How do you now feel about slow fashion since being involved with Georgia?
When Georgia's designs arrived, my first instinct was to text her to say how much I appreciated the quality of the garments and the fabric. As someone who cares deeply about delivering impeccable work in my own field, I felt an alignment with Georgia because her pieces were so beautifully made. You can tell that she has considered how her consumers will wear their clothes, and she has put considerable time and effort into ensuring her pieces have longevity in terms of fashion trends, as well as physical wear.
With COVID restrictions heavily in place during the filming, how did you and the team combat this?
Arranging to shoot during a time when the strictest COVID restrictions were in place was a real challenge. We reduced our crew size to five people who were the most essential: the director, cinematographer, focus puller, and steadicam operator. We staggered call times so that our stills photographer and drone operator were not on set at the same time. This meant that I did the styling and production design myself. Make-up artists were unable to work during this period, which is why our model Perry appears bare-faced, and this turned out to be a blessing because I feel the end product is stronger because of her natural beauty.
On set we wore medical masks, had our own individual hand sanitisers, brought our own water to avoid contamination and stayed 1.5m apart at all times – even for our crew photo!
What was the biggest challenge/difference in comparison to non-COVID shoots?
Surprisingly, the biggest difference was not the biggest challenge: the biggest difference was crew size. Usually on the set of a similar film we would have 10-15 people with their own specific responsibilities, such as art direction or wardrobe styling. However, with careful pre-planning and being willing to take on more personally, it ended up being a great experience to work with a smaller team. After working this way, I have endeavoured to keep my crews smaller because I appreciate the more intimate environment it fosters.
The most difficult challenge was the legal side of things, and this is where my experience as a producer came in handy! Every crew member required a crew contract and engagement letter as proof of employment. In addition to dealing with our location contact, I also liaised with local council and relevant authorities to make sure they were aware of our shoot (and weren't going to fine us!).
How does Brutal stack up against other projects?
While Brutal does not follow a traditional narrative, the subject matter is close to my heart. The only words in the film are the subtitles "I thought I would miss you. I don't. Maybe one day you'll realise why it never worked out." These lines had been repeating in my head for days before Brutal was born, because I was facing challenges in my interpersonal relationships during isolation. Nothing (nothing, ladies!) is worth going back to your ex.
Has Brutal helped change your future direction in any sense?
I think every shoot helps me to develop as a director and hone my storytelling skills. Because the film had no spoken dialogue, it really forced me to direct in a way that showed meaning through movement. For example, there's a shot where Perry's leaning against the wall, almost face palming. To create that, I thought 'How can I showcase mansplaining?'. I think it has also helped drive towards telling stories that are women-focused and challenge the everyday notions of femininity.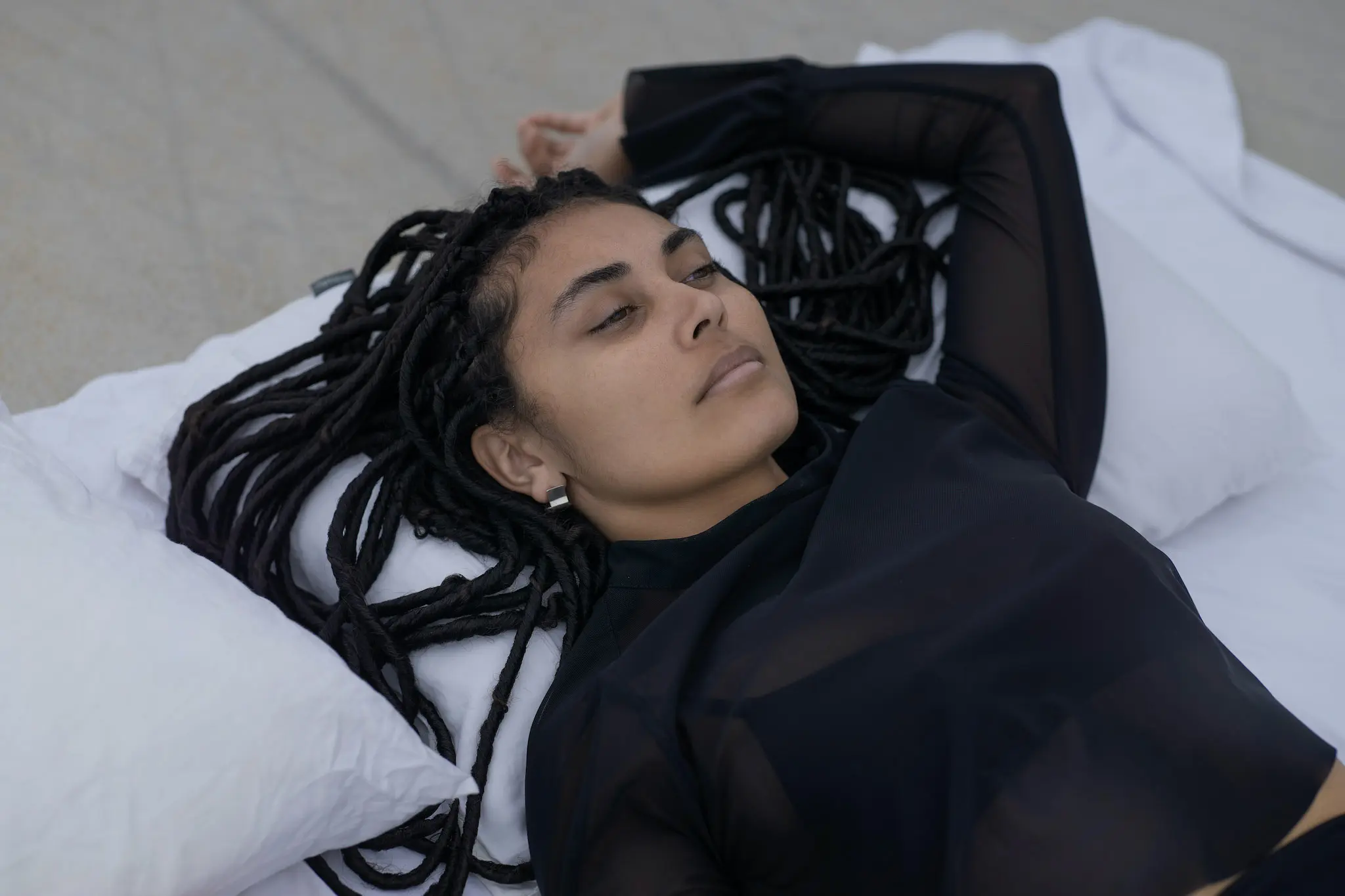 What else have you been up to?
During the COVID-19 pandemic, filmmakers and other creative freelancers were very hard hit. To keep myself sane and to channel my creative energy, I embarked on a stills photography series titled The Freelancer Project, which can be viewed here. I interviewed all kinds of freelancers, from cinematographers and photographers to performers and actors, and shot intimate portraits of them in isolation (whilst observing social distancing, of course!). These portraits are some of my most meaningful works to date, and doing this work was important for me because I had a platform to tell these talented people's stories. This project moved me, and will stay with me throughout my career, because it taught me to truly observe and listen. I will add that I have no formal photography training, so it was also a learning curve from a technical sense as well!