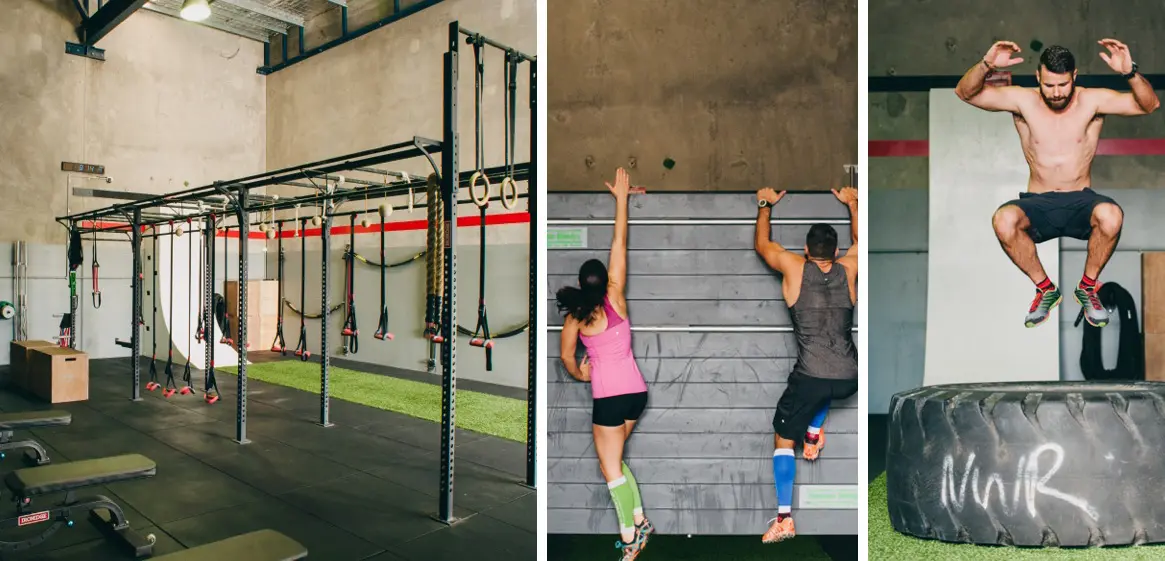 Brisbane's fun fitness alternatives
When did going to the gym become a chore? Inject some fun into your fitness…
By Guest Styler | 13th November 2014

Does anyone ever really want to go to the gym… Oh you do? Well not me!

You know what they say about treadmills, right? They don't get you anywhere… Okay bad joke, but sometimes the gym can feel so mundane and repetitive. And really, is there any reason why fitness can't be fun? Kids do it; running around and swinging on the monkey bars. Now I'm not suggesting you go to your nearest park and reclaim your childhood lunchtime nostalgia, however hula hoops are making a comeback. What I am suggesting is that you take a look at these five suggestions of Brisbane's fun fitness alternatives for injecting some fun back into your fitness regime.
1.    JUMPING FOR JOY
Did you know that 10 minutes of jumping on a trampoline can burn as many calories as running for 30 mins? The trampoline fitness revolution has definitely arrived in Brisbane, in the form of two separate business; Sky Zone and Bounce Inc.
Skyfit at Sky Zone offers trampoline fitness classes, including Cardio, Cardio Lite, Tightbum, Xjump, Core Fit and Suspend, all likely to burn up to 1000 calories in one session, as per their Facebook page.
While Bounce Inc. offers a fitness class (Bounce Fit), the trampoline park has also got a dedicated Dodgeball League, yes you heard right! Forget pulling a team together for a regular sport, when you could get a team of 6 to 8 together for a trampoline dodgeball league.
2.    ON COURSE
Military style, True Grit will put you through your paces with military inspired obstacle courses and training regimes to prep you for their annual obstacle course challenge. Their courses are designed over 10km with more than 30 obstacles, some of which include pontoon bridges, traverse ropes, framed cargo and low wire entanglement. Are you game to train like a soldier? The next Brisbane event is in July 2015.
Anchor Training works on the philosophy to make each day active without boredom. They challenge their clients physically and mentally and help them build strength and confidence. Thinking outside the realm of regular gym chains, Anchor Training offers fun alternatives to fitness, including high ropes, rock climbing, wall scaling and much more.
Among their many classes, Anchor Training offers a Spartan Group eXercise class designed to optimise performance in Obstacle Course Racing, with a focus on a new obstacle in each session.
3.    JOIN THE CIRCUS
We can't all run away from our lives to join the circus, but wouldn't it be a bit of fun to pretend? Surprisingly it's relatively easy to hone your circus craft in Brisbane.
Flipside Circus offers a weekly two-hour class that covers physical conditioning and general fitness. Trained professionals will teach you how to use all the circus apparatus, including tissue, trapeze, hula-hoops and the tight rope!
Circa is another Brisbane Circus training centre that has trained some of Circa's world famous acrobats. The Fortitude Valley studio has classes to suit all ages and skill levels, teaching skills such as the trapeze, acro-balance, tumbling, handstands and hula-hoops. Unfortunately the adult 9-week courses won't start again until January 2015, but enrollments are now open if you're keen.
So… not so much Circus training, but it can often draw a funny face by onlookers. Anti-gravity yoga at West End's Old Skool is a unique aerial yoga experience. The AntiGravity® Hammock acts as a soft trapeze that enhances an acrobatic performance off the ground. Even though it's designed to relieve compressed joints and correctly align the body… it's also a more amusing option to general yoga.
4.    JIVE AWAY THE JIGGLE
Dancing is a great form of exercise and no I'm not just talking about Zumba.
MAD Dance House in the City offers adult dance classes in more than 15 styles, including ballet, hip hop, tap, jazz and for the more adventurous… locking and popping. You can attend a casual class or try an intensive dance bootcamp. The studio regularly hosts interstate and international dance choreographers, with past guest teachers having worked with artists such as Usher, Pink, Beyonce, Ciara and Christina Aguilera.
You could also go for a class or workshop in cheer-leading or pole dancing if that's more your thing…
5.    SCENIC ROUTE
For those a little more social, Park Run is a free weekly timed 5km run (or walk) offered in locations all over Brisbane. The events are held on Saturdays from 7am and generally after an event there is a chance to meet everyone and go to a nearby location for coffee. The South Bank and New Farm runs are particularly popular and have great scenery near the river.
If you liked this story (or any other story on the website) please use the social media buttons displayed above and below the articles to share with your friends!