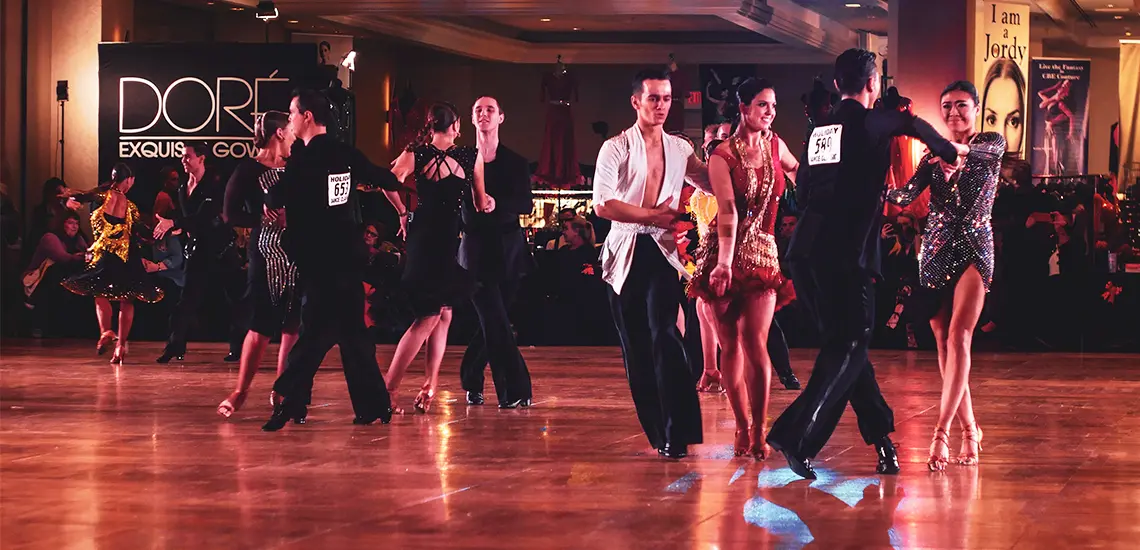 Bust Down in Brisvegas: 5 of Brisbane's Best Dance Destinations
We're bringing the art of dance back and we know exactly where to take you.
By Guest Styler | 29th August 2019

In the midst of the Once Upon a Time In Hollywood buzz, it would be rude not to recognise one of Tarantino's best scenes. It's a known fact that watching John Travolta and Uma Thurman do the twist in Pulp Fiction brings out a strong urge to take off your shoes and learn how to dance. Just us? Well, whether you want to dip your toes into ballroom dancing or hip hop, we know exactly where to go.

From the leotards to the leaps, it's safe to say ballet can somewhat be an intimidating form of dance. 2Ballerinas is a dance school that offers all levels of ballet, to all ages. There is absolutely no need to feel intimidated here! Ballet is a great form of exercise that enhances strength and flexibility. Bringing all the girls along to a ballet class is a guaranteed good time. Take it from us!

Grab your partner, best friend or mum and head to River City Ballroom in West End. River City Ballroom offers a 'Sampler Pack' for your first two lessons. The pack offers two private lessons and a practice class (valued at $240) for $40. What a steal! Not only is ballroom dancing super romantic, but, it 's also a tremendous form of exercise.

Click here to book your Sampler Pack!

Mad Dance House is a dance school that offers classes to all ages and all levels of experience. Contemporary dance focuses on the emotion and storytelling of dance. Learning contemporary dance is a fun way to blow off steam and let out some stress you might be bottling up. This is a six week course to get you familiar with the style. No dance experience is necessary. Our tip is to bring along your totally un-co friend for a good laugh!

Groove Therapy believe it's NEVER too late to take a class. No mirrors, dim lights and zero judgement. No matter your level of experience, Groove Therapy will be happy to have you. Bring your girlfriends along for an hour of fun! But, be sure to book in advance because these classes are a sell-out! See their classes here.

Soul'Sa is Brisbane's number one salsa dance destination! Every Thursday night head to Cloudland in Fortitude Valley for free salsa classes. Bring your partner along and enjoy a romantic dinner and a cheeky cocktail (or two!) before the Salsa classes kick off at 9pm. It'd be rude not to.

Hey Siri, play the Pulp Fiction soundtrack and order me an Uber to the Valley!