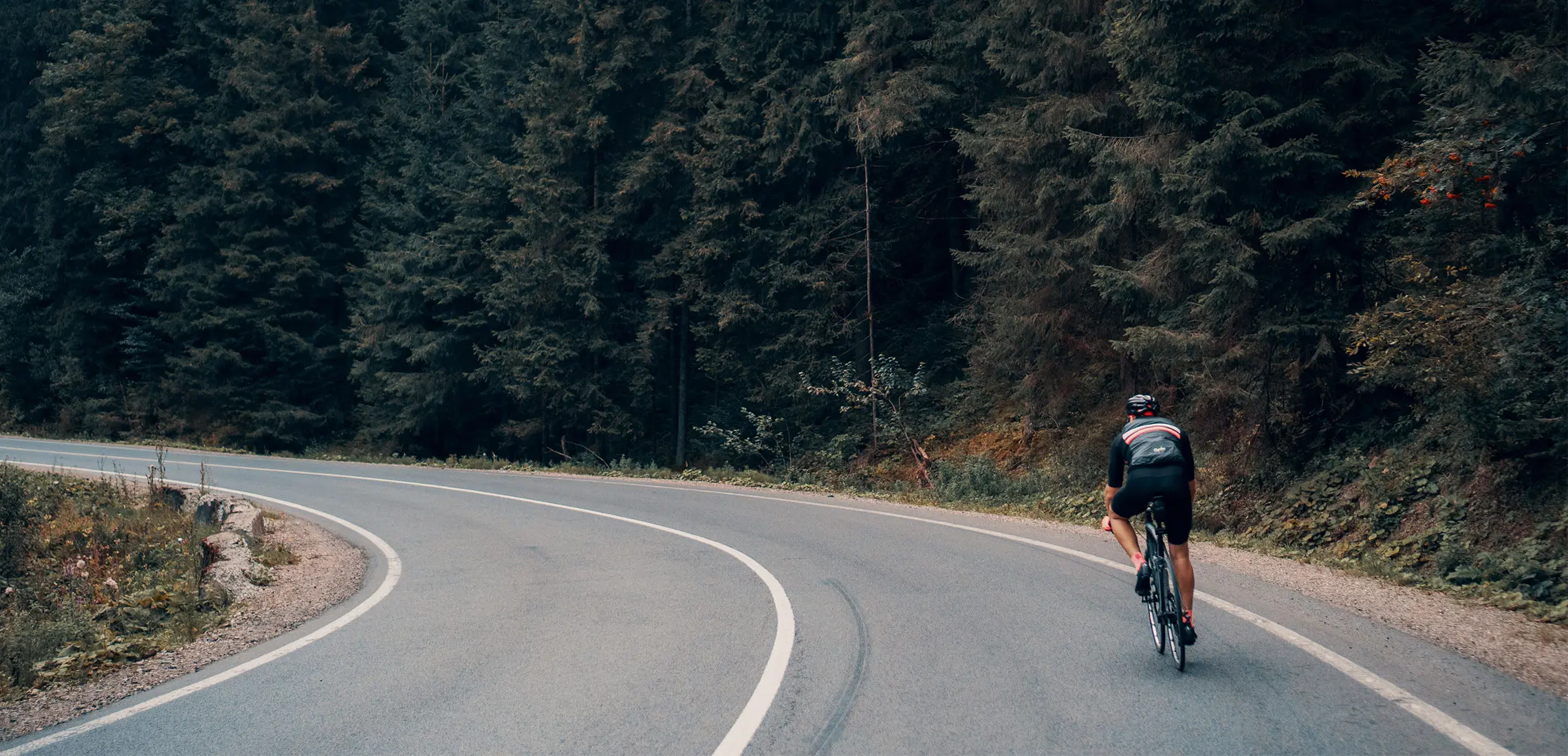 Brisbane's Best Bike Paths
Ride off into the sunset in style
By Georgie Murray & Dinushka Gunasekara | 12th May 2020

Want to ride your bicycle, do you want to ride your bike? (Sorry – the song's in my head now, too).

Whether you're an avid cyclist who's ready to tackle Tourmalet or only get on two wheels to get from A to B, Brisbane offers a plethora of bike tracks for one and all. Explore the below and ride on friends, ride on.
Just lost your training wheels? Beginner & Family Friendly
Although the round-trip is roughly 13km, this beachside track is as cruisy and dreamy as they come! Cycle past the jetty, 19th century shipwreck and classic, Brighton-style beaches before hopping off at a café for a drink or hot chip stop.
Not a new track to Bris, the Boondall Wetlands have been a popular path for years. The complete stretch is about 8km long, weaving around paperbark trees, woodlands and you guessed it, across wetlands. Heads up! There are a few small hills and narrow bridges.
The entire bikeway technically is 20km in length, extending from Mitchelton to Nundah with a mix of off-road shared pathways and cycle-only paths. Jump on the path at any point and get the wheels spinning!
This is a no-brainer, right? The cycle path along the river is one of the most picturesque spots in our book and ideal for the fam or a relaxed cruise. Finish or start off at New Farm Park or the Powerhouse for a straighty one-eighty ride or head the other way and explore the new bike path to Hamilton!
Want to pimp your ride? Intermediate
Follow the old Brisbane Valley rail trail for a ride to mix it up. The track is approximately 25km consisting of both off-road, paved and slight downhill legs. Before you know it, you'll be cruising from the town into the countryside surrounded by paddocks and light forest areas.
Offering a few rides throughout the park, Daisy Hill is an ideal day out if you want some variation! The three main tracks are just for cyclists, walkers and the odd horse rider with each trail differing in length and terrain. From a 4km route to 9km return, take your pick!
If you're wanting to turn on the hot wheels, this bikeway runs parallel to the Western Freeway from Toowong to Richlands so you can rev your engines next to the actual engines. Turn it up a gear by pairing the ride with the Mt Coot-tha loop or cool down around the Brisbane River.
Not Your First Rodeo?
Settle in rider, you're in for a bumpy ride. This 31.7km bike trail is a doozy and includes a 1,167m climb to really get your legs burning, but you'll barely notice with the picturesque views and sweeping descents incoming. If you still have breath to spare, you can also take a spin around the reservoir on the hundreds of kilometres of trails in D'Aguilar National Park.
No, we're not talking about the little tracks at the top (although they're great too, see them here). We're talking the big guns – the actual mountain of a hill to get to the top. Popular with cyclists, consider this your Alpe d'Huez (except, a bit lower sea level). Check out the times on Strava and see how you go!