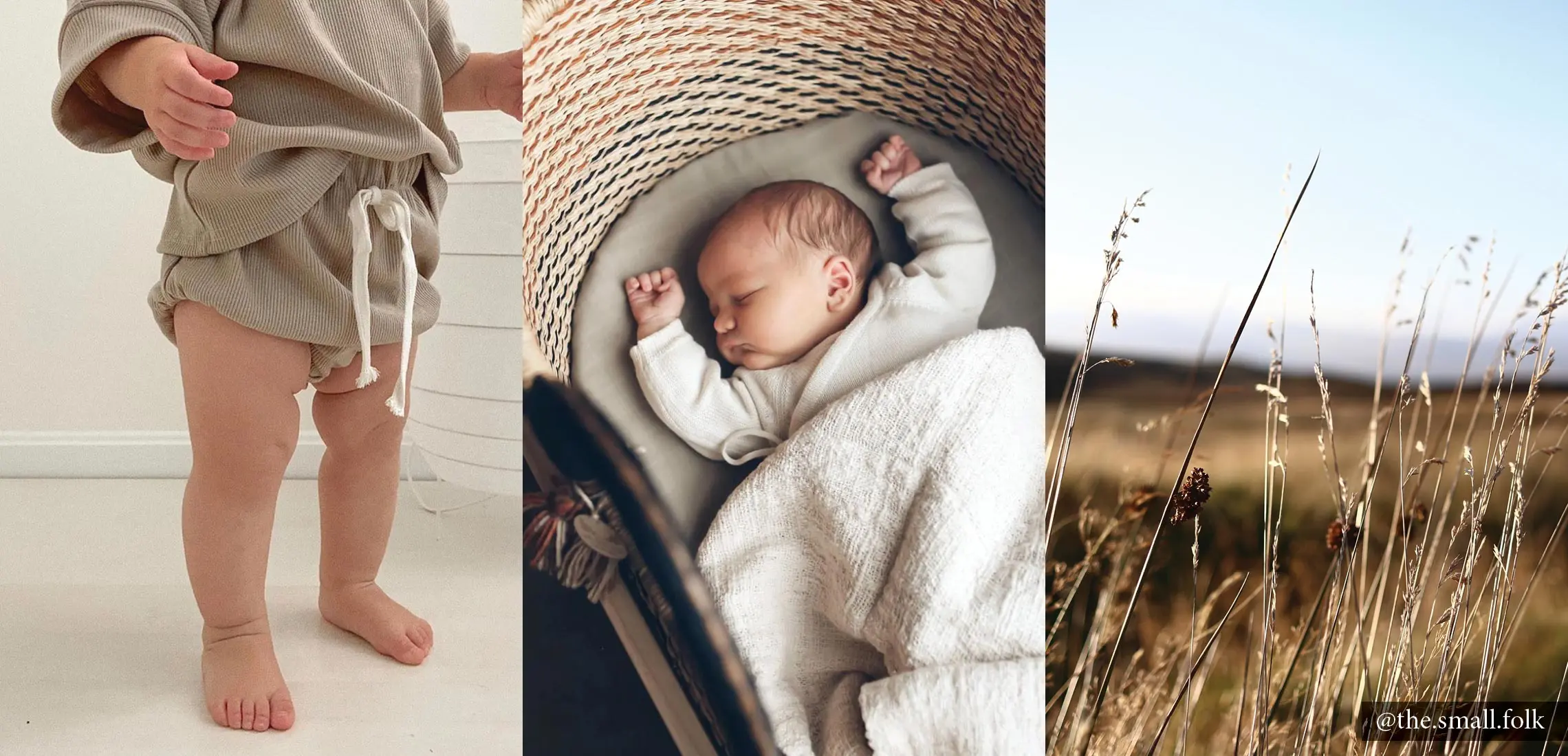 Our Favourite Boutique Kid's Brands
Cause you're not a regular friend, you're a cool friend.
By Guest Styler | 20th August 2020

Okay, before we start, we understand the need for practical baby shower gifts – nappies, bottles, butt cream – we get it, it's important. But that's not what this article is about. This article is about the cool mum gifts that everyone 'oohs' and 'ahs' at during the baby shower unboxing. The sweet, locally-made sage romper and the organic cotton booties with pom poms on top. These are our favourite Australian boutique baby brands to help you find some unique threads for that baby shower gift.

If you're hoping to snap up a Fable & Ford outfit for a baby shower gift, better to plan ahead. These precious pieces are in hot demand and you often need to pre-order. With a quality, minimalist approach, most of their garments are pure linen or cotton to ensure longevity and come in a range of earthy shades. Their packaging is also super minimal to make sure they have the smallest possible impact on the environment. Take a little sneak peek at their new range coming through for spring!

When we think of The Small Folk, we think of little wildlings. Kids playing in nature in whimsical pieces, with unkempt hair and bare feet. Celebrating childhood pretty much sums up their ethos, so if you're looking for some down to earth pieces, these guys are it. Founded by Anna Davis, her husband and their kids Sage, Alby (passed), Acre and Arnhem, these gifts are filled with wonderment, family and love. Our pick is the mini knitted booties – so cute!

Babies are born with the softest, most delicate skin, so dressing them in natural fibres like pure cotton was front of mind when Miann & Co curated their products. Natural fibres like cotton reduces the chance of allergic reactions and because the material is hypoallergenic, it doesn't irritate skin. The gorgeous M&Co garments are also sourced and produced ethically and made without harmful chemicals, so you can shop for the baby shower knowing you're doing a little bit of good for that little bubba's skin. Check out the rib overalls in clay. To.Die.For!

Born from a beach shack on the Sunshine Coast, Little Merchants might be a small family-run brand, but it has HUGE heart. Stocking a range of sensorial products under handy tabs on their website, 'Mindful Play', 'Nature Play' and 'Educational Play', this brand is totes committed to encouraging growth and sparking imagination.

Plus, founder Rani is probably as passionate about ethical trade as they come.

"We provide well designed products and do not carry anything that is mass produced in a large factory where workers are treated poorly.  By purchasing from Little Merchants, you will not only support the artisan that made and/or designed the product but will also connect into a small piece of their life story and help to financially support their family and community," says Rani.

We feel like our neighbours across the ditch deserve to be in the line-up because these unique pieces are just too-cool-for-school! Think printed slogan sweaters, white-washed jogger sets, and fresh baby kicks – the team behind Superette have effortlessly blended edgy kid's fashion with practicality. There's plenty to choose from and you could even grab a few pieces for the bub to grow into. We'll take one of everything.

Okay, this Brissy brand make the baby shower gifting process so flipping easy! Introducing the Baby Gifting Service. All you need to do is jump on their website, follow the steps to add your items, choice of gift wrap and a card, and they'll wrap it beautifully and deliver it directly. Perfect for these uncertain times we find ourselves in where we might not be able to visit in person. And we promise you'll go ga-ga over their products, especially the wooden rattles and teethers.

Purchasing a unique piece from a local Queensland, Australian or NZ boutique kid's brand for an upcoming baby shower, not only puts you in the cool friend/aunty/sister books but it supports small business, too!