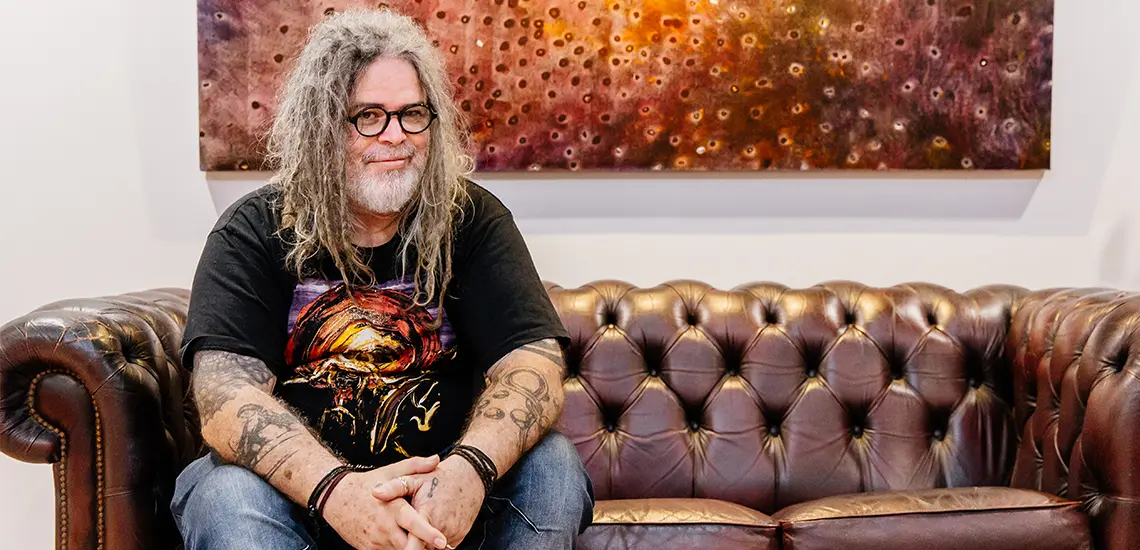 Birrunga Wiradjurri Paints The Story That Is Spirituality Centered Around His Culture
Made in Brisbane
By Guest Styler | 10th December 2019

Formerly Robert Henderson, Birrunga is an Indigenous man of the Wiradjuri Nation who loves a yarn. He paints the story that is spirituality centered on the extermination of his People, the Wiradjuri Nation.

When people ask where I grew up, it's not a closed answer, I still am growing up. There was never a specific moment when I realised my culture, it's something I've always known but it was the paintings that really started it.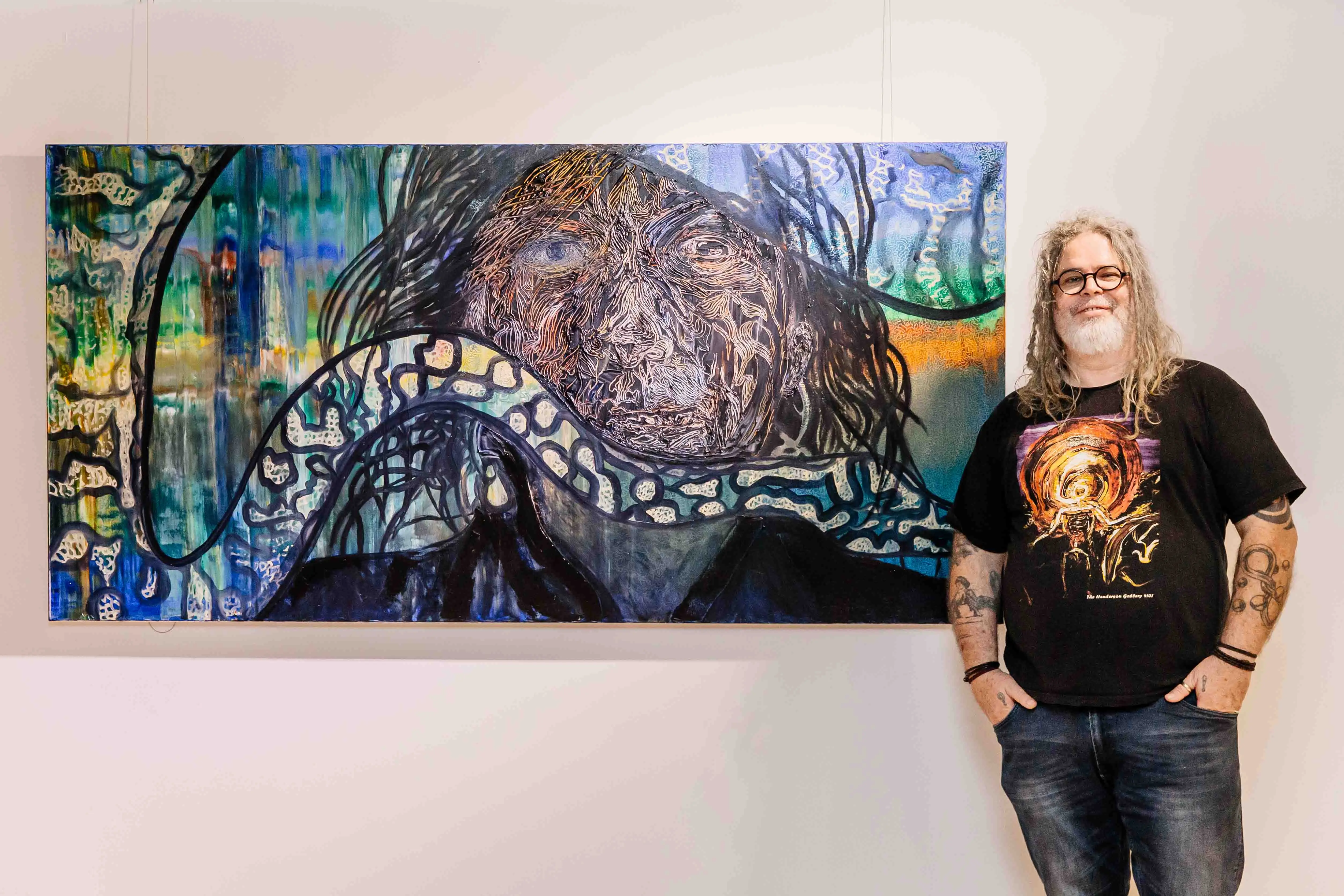 I first painted a self-portrait at the age of six but was deterred from the non-belief and criticism from those around me so I didn't touch a paintbrush until 42 years later. I was driving through the bush and I saw a mirage on the empty road ahead and pulled over straight away. It was a vision from my ancestors and that's when the floodgates opened; the inspiration comes from my ancestors. They show me their messages and I pass them on in the form of visuals, I paint what they show me. I painted that vision and from there it continued into a 16-piece collection. This collection included a piece in black and white, which I was then encouraged to take a photograph of and a star formation stood out. I took it to an astrophysicist who confirmed the star formation would've been visible in the heavens at the time and place where my people were massacred.
There's been a few adventures and stories along the way but my favourite project to date has been my partner Suz. She's not a painting, but a project for life. I couldn't believe the feeling of someone loving me for me and it's something I thought I would never experience. Suz inspires me, along with those who are relentlessly themselves. Together we opened Birrunga Gallery and Dining. It is artists, for artists of Wiradjuri. We do it all on our own terms. It's about integrity and culture.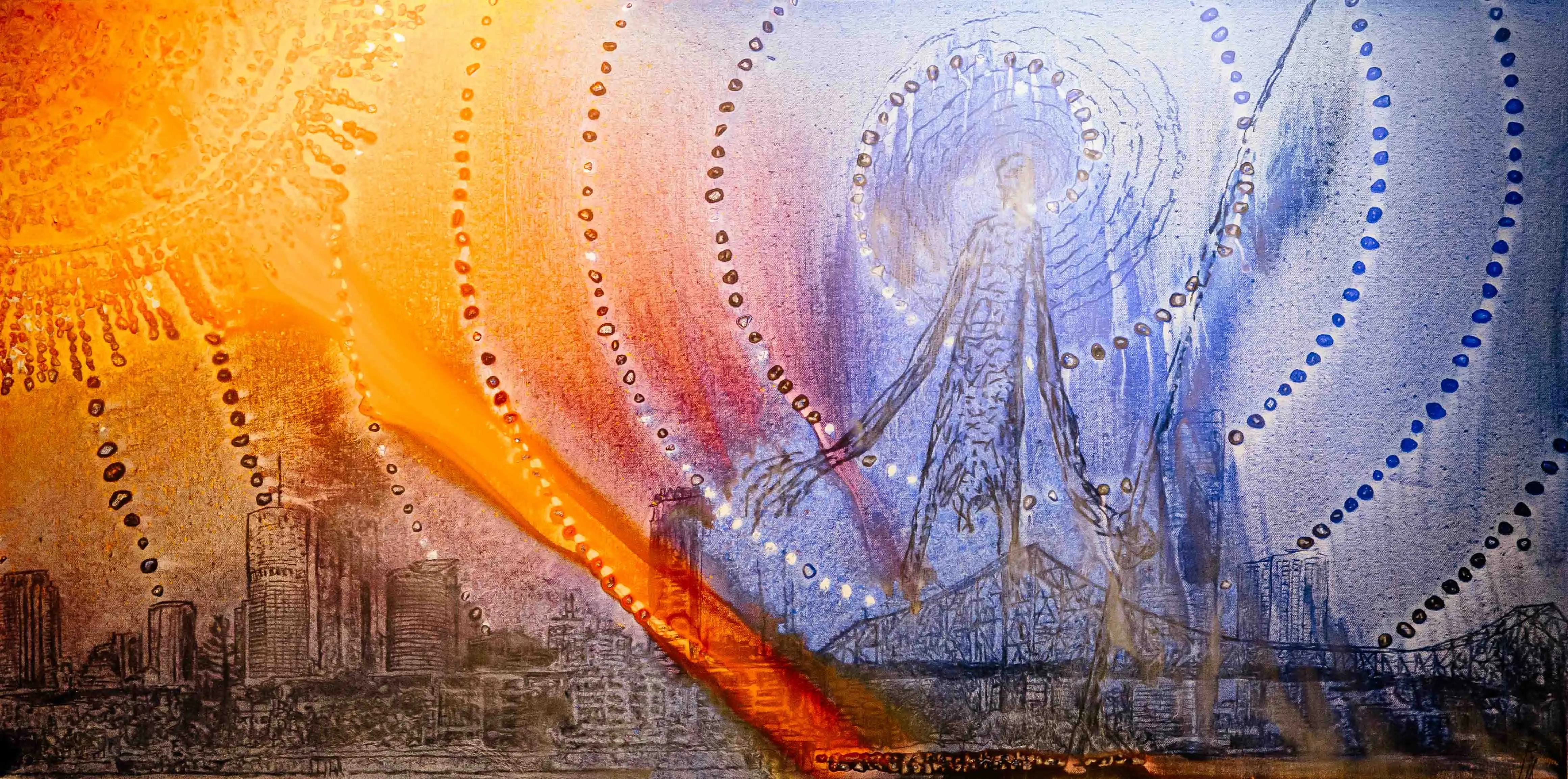 On Fridays you'll find me starting the day with a double ristretto before visiting incarcerated First Nations for my work with The Wayne Weaver Foundation. It provides them a chance to connect with their history and their people. We have a yarn and we paint. Speaking of Wayne, his story is something in itself.
Thank you to Birrunga for his time, his openness and his warm welcoming.
To understand more about Birrunga and the gallery and restaurant see here. Otherwise, we encourage you to explore the Wayne Weaver Foundation.