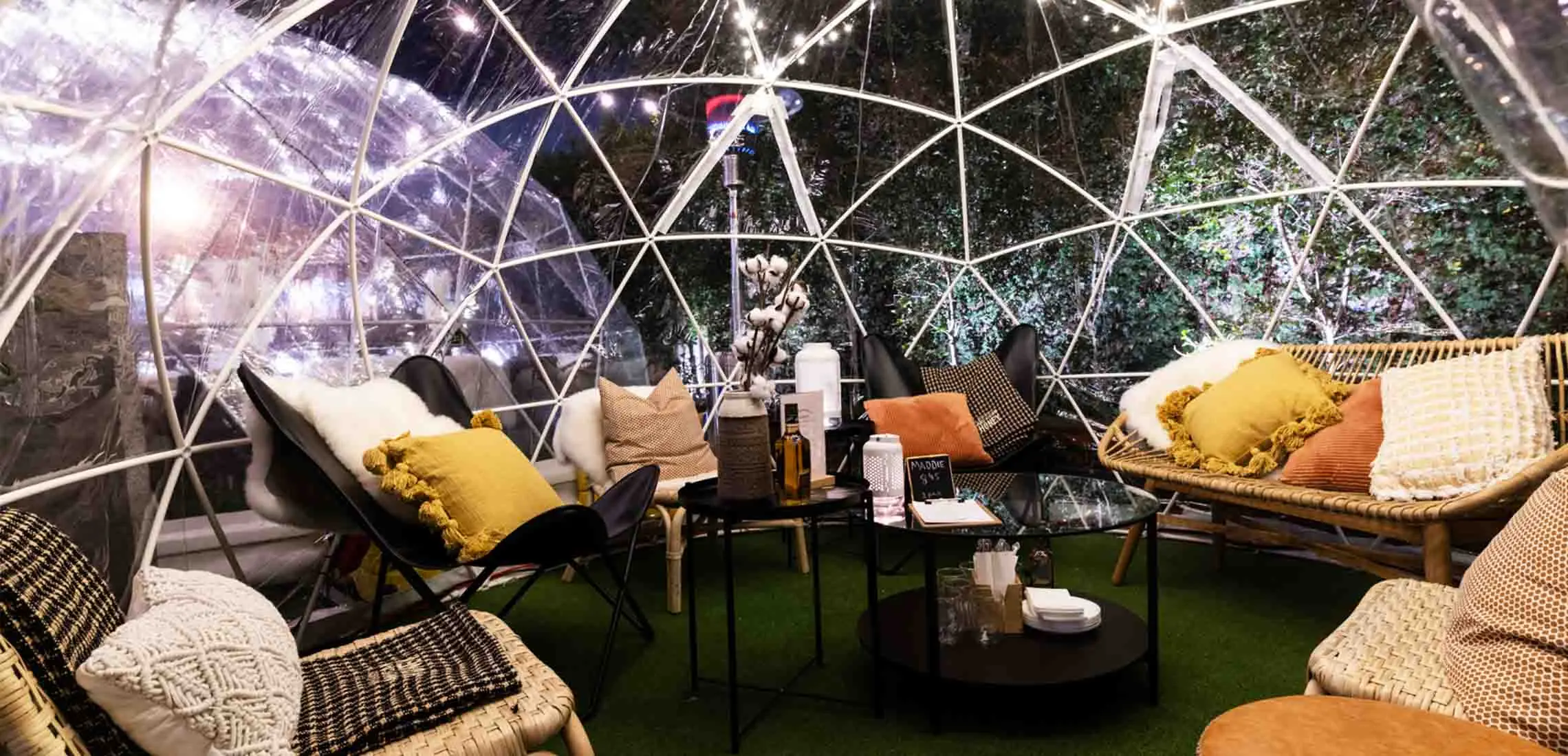 Warm Up With These Winter Activities
Let's just hope you're not stranded at the drive-in like in Grease..
By Guest Styler | 15th July 2020

If you haven't been outside this week, lemme tell ya, it's cold.

The big chill is certainly now upon us, but this doesn't mean we have to stay cooped up indoors. If anything, it's time to get out and get amongst it! Whether it be for date night, dudes day or just for something to do, Brisbane has it going on and we're all over it.

Make the most of the below while they last, it's time to get out there and be cool.
Magna Pool & Spa Treatments at One Wybelenna | Brookfield
You shouldn't need a special reason or particular season to treat yourself to a luxe spa experience. But, if there was ever a time to dive into a 38-degree magnesium pool and spa, it has to be winter, right? One Wybelenna is the local, luxe hideout to do just that. Choose from their menu of indulgent and wholesome treatments from facials and massages to body therapies and beauty services for a unique experience to make you feel rejuvenated, relaxed and reinvigorated. The architectural design and serene landscape will soothe your senses before your treatment begins and when it does, you're certainly in for a luxurious experience. Begin with a dip in the Magna pool and spa to warm up, soothe muscles and clear the mind. Explore their treatment menu and don't forget to let them know we sent you!
https://www.instagram.com/p/CB2eX6cA9-c/
It may not be a real ice igloo under the Northern Lights like you see sprawled all over Pinterest, but this igloo experience is definitely icy cool. Grab four pals and enjoy your own private igloo for just $39 per person including dessert and a drink on arrival at Springlake Hotel until 27 August!
Take a trip to the Canadian mountains of Banff with no passport needed! Check-out the Banff Mountain Film Festival World Tour at Brisbane Powerhouse to see more than 300 of the world's best mountain sport, culture and adventure exploration films. Tickets are essential!
Why not continue the iso-baking trend and try your hand at making sourdough bread! On 8 August, Leah from Living Sourdough with Lewington House is hosting an advanced sourdough making workshop. If you're brand spankin' new to the bread game, keep your eyes peeled for beginners workshops, too!
If you love the idea of a little extra igloo time, then head a north to Bribie! The Bribie Island Hotel has kicked off a winter warmer that seems to be the go-to this season: igloos! Enjoy a 90 minute booking in a private igloo with friends, food and frivolity. There's also something for the little ones, too!
Get your heart pumping with the bouncy fun at Skyzone. With trampolines, rock climbing and laser tag, there's so much to choose from and so much to do in one afternoon. It won't hurt your pocket either, with prices ranging from $12 – $18 per person.
This fun-filled arcade is a great way to catch up with your mates and have a chilled-out afternoon. With loads of arcade, pinball and board games along with vintage consoles including Nintendo and PlayStation, there's plenty of fun to go around. Netherworld also has an extensive vegan-friendly menu and a drinks list, so you can fuel your competitive nature as you play.
Hit the lanes and knock out all the pins in one strike at Zone Bowling. Rent out a lane or two with family or friends and put on your bowling shoes because this centre is sure to be a fun time. With an arcade and food and beverage options also on offer, it's hard to pass up on this one.
Make your own winter wonderland with this magical Harry Potter themed store in Samford, a 30-minute drive from Brisbane. Potterheads will love this shrine to the books and movies, where you can shop wands and robes while sipping on Butterbeer and munching on Chocolate Frogs.
iPong | Macgregor
Did someone say beer? You'll love this digital beer pong experience that uses simulations to create digital cups for you to throw your ball into. With a funky, futuristic vibe, the hub is also home to the good old pub game of darts, which is more high-speed and high-stakes than your average dart game. There's also a food and drinks menu to choose from.
Puzzled | Holland Park West
This daring room escape game is great for days when you're sitting at home and want to challenge yourself to the max. While the interactive game itself is complex, the rules are simple: grab your mates, get trapped in the room and solve the puzzles to escape! You can choose different scenarios including the Puzzle Tech Murder, the Haunted Academy, Dr. Irov's Laboratory and Monkey Run.
Let's be real, Brisbane severely lacks in cold weather. But you can have a true white winter experience at this cool ice rink in Acacia Ridge. It's also the perfect excuse to don your trench coats and puffer jackets while gliding around on the ice. You might fall down and make a fool of yourself but you'll look stylish doing it.