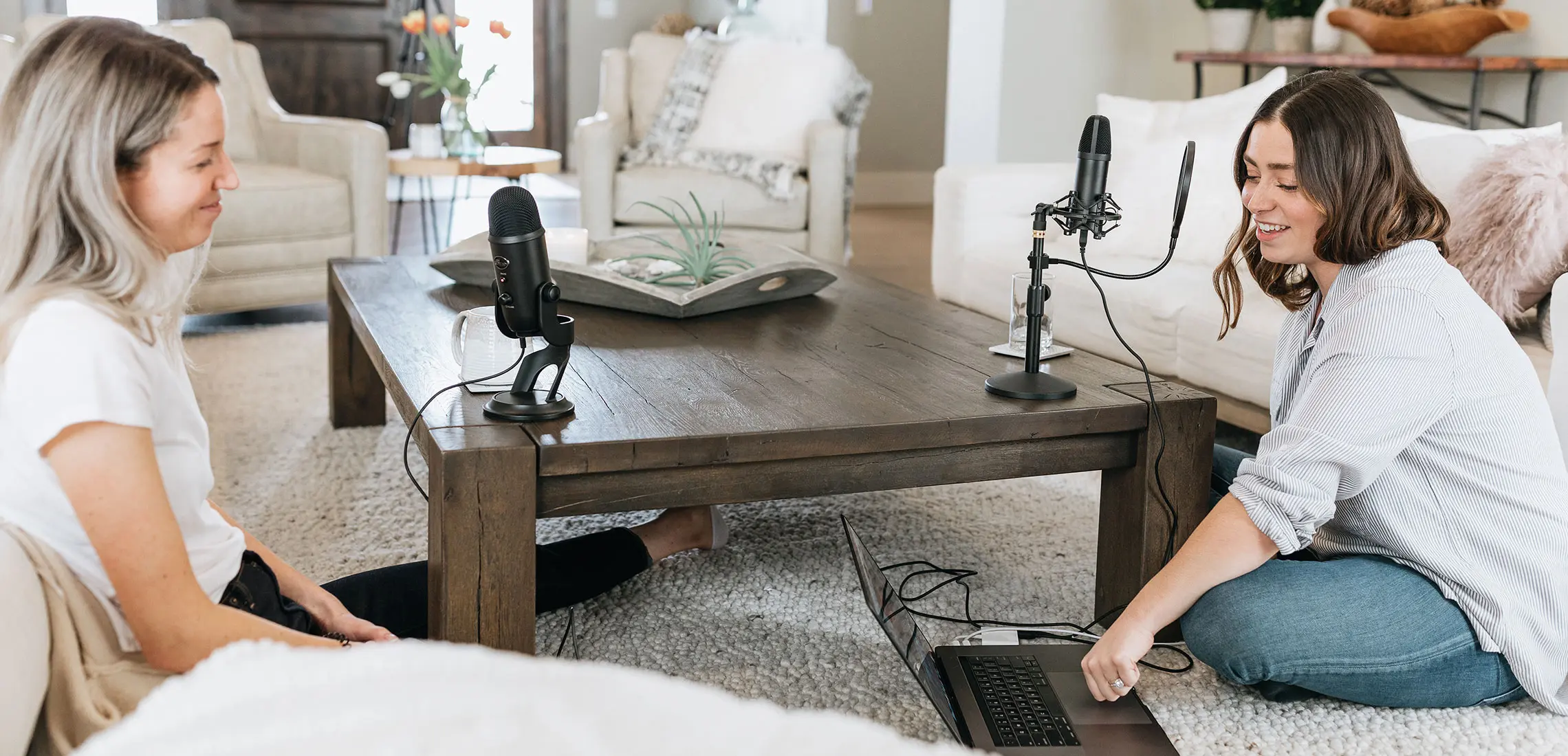 Best Podcasts For Women, By Women
You're guaranteed to find a new favourite
By Hayley Hinze | 7th September 2020

If you're looking for a new podcast obsession or simply want a good listen for your next walk, we've rounded up some of the best podcasts for women, created by women!

What is arguably the bread and butter of Aussie pop culture podcasts, Shameless is renowned for its insightful, relevant and – above all – entertaining content. Hosts Michelle Andrews and Zara McDonald dish out two weekly podcasts, rounding up juicy stories and interviewing some big name entertainers, influencers and general game changers (think Julia Gillard, Zoe Foster-Blake and G-Flip).

Former Bach contestants Laura Byrne and Brittany Hockley have teamed up to deliver this gem of a podcast, twice a week. Listening to this one feels like dropping in on two pals chatting about relationships, careers and life in general. Laura's mum/entrepreneur life and Britt's multi-careered single life creates a great dynamic and makes for a thoroughly entertaining time.

If you're in need of some reassurance that adulting is actually hard, look no further. Host, resident train wreck and Brissy gal, Phoebe Parsons, dishes the often amusing but strangely relatable details of not quite having it all together. Phoebe is enthusiastic, witty and often accompanied by a guest to share in her (our) life mishaps.

You'll find yourself nodding in agreement with the weekly musings of host, Katy Bellotte. Living the dream in New York, Katy covers everything from life, love and career to buying a revenge dress. Her solo episodes are insightful and make the mundane seem somehow interesting. Also, be prepared for some big-time self-reflection with episode topics like 'fear of missing out', and 'the truth about being selfish'.

Think of the typical taboo questions, and this podcast has answered them all. Host Yumi Stynes dives into a new touchy subject each week to make these important and often unheard topics mainstream. Each episode features queries from everyday Australian women and discusses relatable truths.

It's the question that only really has one answer – how are you? Good, fine. However, with this series, expect an honest answer. Host Nora McInerny asks everyday people this question and gives them the platform to share their story. It's really the Russian roulette of emotions, so prepare to be enlightened, empowered, amused and entertained – probably all of the above.

Tune in for a new guest and life story each week, as host and Gamilaroi/Dunghutti woman, Maree Silva, talks to Indigenous role models.  Each 40-minute episode leaves you feeling inspired and informed, with stories of challenge, triumph and ideas for change.

A laugh, a cringe and a cry – you'll experience the full range of emotions with this mini-series. In each episode, Molly discloses the intimate details of her sexual escapades as a recently divorced woman exploring her sexual and self-identity – all while dealing with terminal cancer. Molly's discussions with her best friend, Nikki, explore hilarious hook-up stories and the devastating truths of coping with cancer. 'Dying for Sex' is like a relationship and sex podcast on a whole other level.

Whether you're a true crime junkie or simply want to try something different, 'My Favourite Murder' is a leader in the crime podcast genre. Hosted by comedian Karen Kilgariff and writer Georgia Hardstark, each week's case is thought-provoking, chilling and somehow presented with a hint of humour. Nobody knows how they do it, but who would've thought these cases could, at times, be … funny?