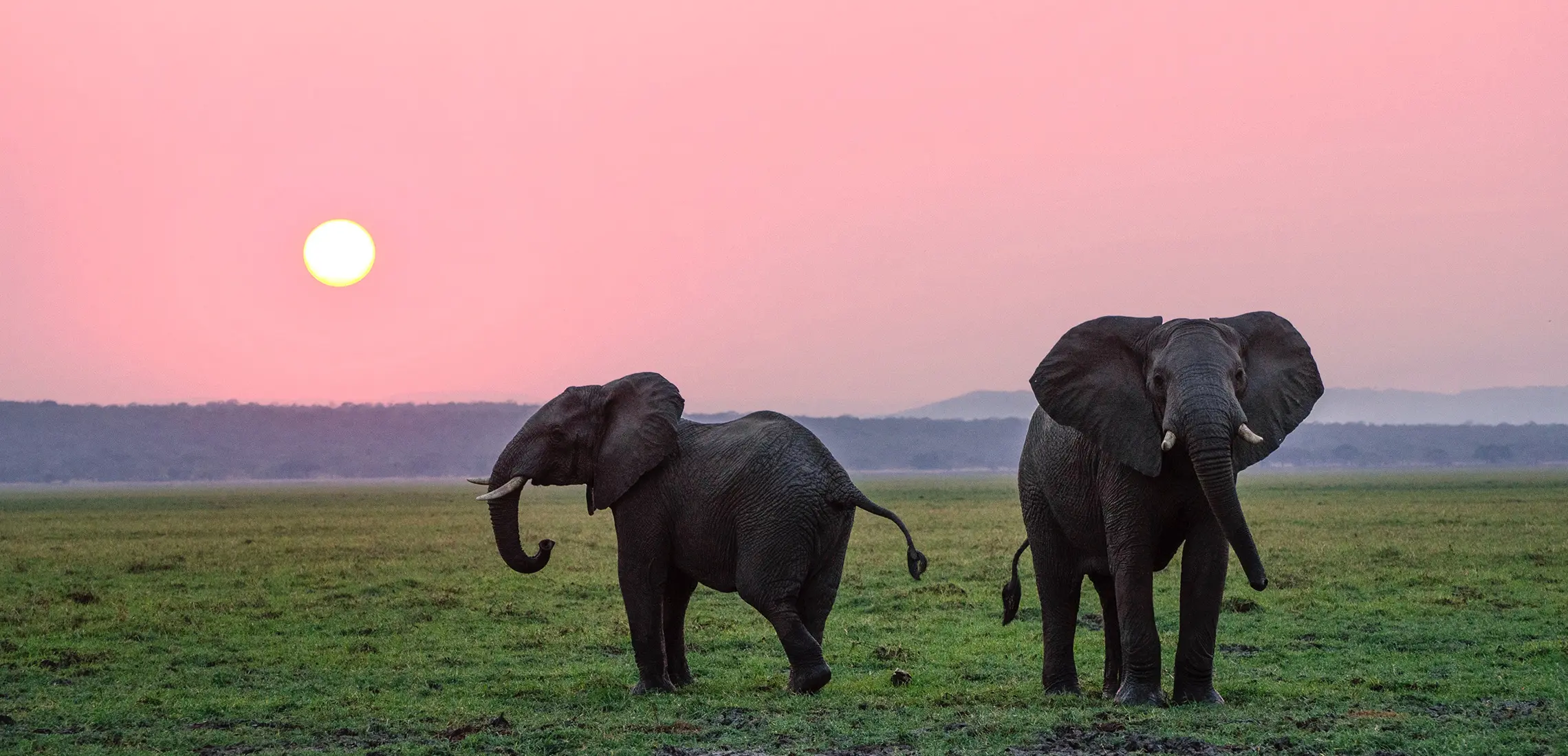 11 Mind-Blowing Nature Documentaries That Are Worth The Hype
Take a walk on the wild side!
By Rosie Dann | 22nd April 2021

So, you've binged all the sugary rom-coms, sobbed through the emotional dramas, chuckled at the comedy hits, gasped during the action-packed blockbusters, and cowered under the covers watching every horror film the internet has to offer.

What could possibly come next, we hear you ponder?

Well, grab the blankets, microwave the popcorn, open up Uber Eats, and dust off those binoculars, folks! We are getting in touch with nature from the inside with a good old documentary.

If the beloved Sir David Attenborough and his soothing, dulcet tones aren't enough to get you excited about our planet's spectacular flora and fauna, we have some serious questions for you. Nevertheless, we've compiled a list of the most binge-worthy, jaw-dropping, and heart-wrenching nature docos to add to your watch list! Whether you're an animal lover, sustainability queen, or simply looking for the perfect excuse to Netflix 'n' chill, we've got you covered.

It seems only right to kick off this round-up with the classics, and by classics we mean any and every nature documentary narrated by the most iconic voice to ever grace our TV screens. Of course, we are referring to the one and only king of the jungle, Sir David Attenborough. Here are our top picks from his madly impressive repertoire:
Planet Earth (2006) and Planet Earth II (2016)
Where to watch: Stan, Foxtel Go, YouTube, Google Play
The perfect crash course for nature doco newbies, Planet Earth covers all the bases, illuminating the wonders of our natural world in dazzling high definition. In signature style, Attenborough provides an up-close-and-personal exploration of every awe-inspiring landscape imaginable, from the depths of the jungle to the tropical rainforest and the scorching African savanna. Fun fact: the Emmy award-winning series pretty much revolutionised the industry and holds the title of the most expensive nature docu-series ever produced. Trust us when we say it lives up to the hype.
Blue Planet (2001) and Blue Planet II (2018)
Where to watch: Stan, YouTube, Google Play, Apple TV
Move aside, Finding Nemo. In this must-watch series, Attenborough dives into the magic and mystery of our planet's marine wonders, from tropical coral reefs to the deep sea and the artic poles. Set to a mesmerising score composed by Hans Zimmer, the spellbinding original series and its equally fantastic 2018 remake offer a total of 15 binge-worthy episodes, so get comfy and settle in for an astonishing underwater ride!
Frozen Planet (2011)
Where to watch: Stan, Foxtel Go, YouTube, Google Play
The next instalment of Attenborough's work is Frozen Planet – an epic seven-part series that guides viewers on a breathtaking journey through the wilderness of the polar regions. From fierce polar bears to playful penguins, Frozen Planet intimately captures the magnificent and delicate beauty of the arctic, revealing the formidable power of the natural elements.
A Life On Our Planet (2020)
Where to watch: Netflix
Over his extraordinary 93 years, David Attenborough has journeyed across the globe, explored every continent, and witnessed, first-hand, the wonders of the natural world. In his most recent film, A Life On Our Planet, the esteemed naturalist shares a sombre and confronting environmental 'witness statement' and exposes the devastating impact that humans have had on our world's biodiversity across the span of his lifetime. Ultimately, Attenborough's desperate call for change with an uplifting message of hope for the future makes this moving retrospective a definite must-see for all.
Okay, now onto the rest:
Cowspiracy (2014)
Where to watch: Netflix
Cowspiracy, produced by Hollywood-heartthrob-turned-environmental-activist, Leonardo DiCaprio, unveils the keys to building a more sustainable future. It follows courageous filmmaker, Kip Andersen, as he exposes the most destructive industry facing the planet today: animal agriculture. Some call it "the film the environmental organisations don't want you to see". We would describe it as "the film you probably don't want to see if you love a good steak or Sunday roast" (seriously, this one will change your perspective of meat-eating forever). Highly educational in nature, the film highlights the devastating environmental impact of large-scale factory farming and offers valuable insights for those striving to live more sustainably.
Seaspiracy (2021)
Where to watch: Netflix
If you haven't been bombarded by people telling you that you MUST watch Seaspiracy recently, where have you been? It's safe to say that the Netflix Original has caused quite the commotion, proving to be a hot topic in environmental ethics and sustainability conversations worldwide. The fascinating 90-minute exposé places the commercial fishing industry under a microscope, uncovering some not-so-fun facts about destructive marine practices and seafood consumption. It's highly confronting yet utterly captivating, and may leave you declining the salmon on your next trip to sushi train.
Blackfish (2013)
Where to watch: Stan, YouTube, Google Play, Amazon Prime
Warning: this one's not for the faint-hearted. Blackfish tells the harrowing tale of Tilikum, a performing killer whale that killed multiple people whilst held in captivity in SeaWorld, Orlando. Through shocking footage and poignant interviews, Tilikum's tragic story exposes the cruelty lurking beneath the surface of the billion-dollar sea-park industry, and reveals the highly sentient and incredibly intelligent nature of the killer whale species.
My Octopus Teacher (2020)
Where to watch: Netflix
This Netflix Original is anything but your typical nature documentary. Rather, it's a quirky, curious, and touching exploration of an unlikely friendship between free diver, Craig Foster, and a wild female octopus. Foster documents his interaction with the intelligent and majestic animal over a year-long period, revealing the important lessons he learns along the way about our vital relationship with the natural world. Expect to be awed by some glorious underwater visuals and keep the tissue box handy at all times.  All I can say after this one is bye, calamari.
The Ivory Game (2016)
Where to watch: Netflix
If you thought Dumbo was sad, you ain't seen nothing yet. This devastating exposé serves as a harsh reminder of the cruelty and brutality involved in the abhorrent ivory trade. The Ivory Game follows activists Keif Davidson and Richard Ladkani as they go undercover to investigate the barbaric practices behind African elephant poaching and ivory smuggling. The film provides an alarming insight into animal abuse and uncovers the deep-rooted corruption of the Chinese black market, where ivory products are perceived as a symbol of status and superiority.
The Cove (2009)
Where to watch: YouTube, Google Play
Talk about a tear-jerker! I may or may not have been a snivelling mess during this one. The Cove exposes a hidden cove off the coastal village of Taiji in Japan, where fishermen lure dolphins into a cul-de-sac before trapping and mass slaughtering them. The film follows dolphin-trainer-turned-marine activist, Ric O'Barry, and his team as they risk life and limb to fight against brutal hunting practices, providing some heartbreaking insight into dolphin abuse and captivity.
The Game Changers (2018)
Where to watch: Netflix
Calling all gym junkies and aspiring athletes! Okay, so it's technically not a "nature" documentary, but it is all about plant-based eating. Plus, you might need something a little lighter to wash down some of those hard hitters. Presented by some of the biggest names in the game – James Cameron, Arnold Schwarzenegger, Jackie Chan, Lewis Hamilton, Novak Djokovic, and Chris Paul – this documentary sets outs to bust the "real men eat meat" myth and delves into the benefits of plant-based eating. To do so, it follows former UFC fighter, James Wilks, as he jets across the globe to interview elite plant-based athletes, who explain how cutting out meat and dairy helped them unlock their full physical potential.