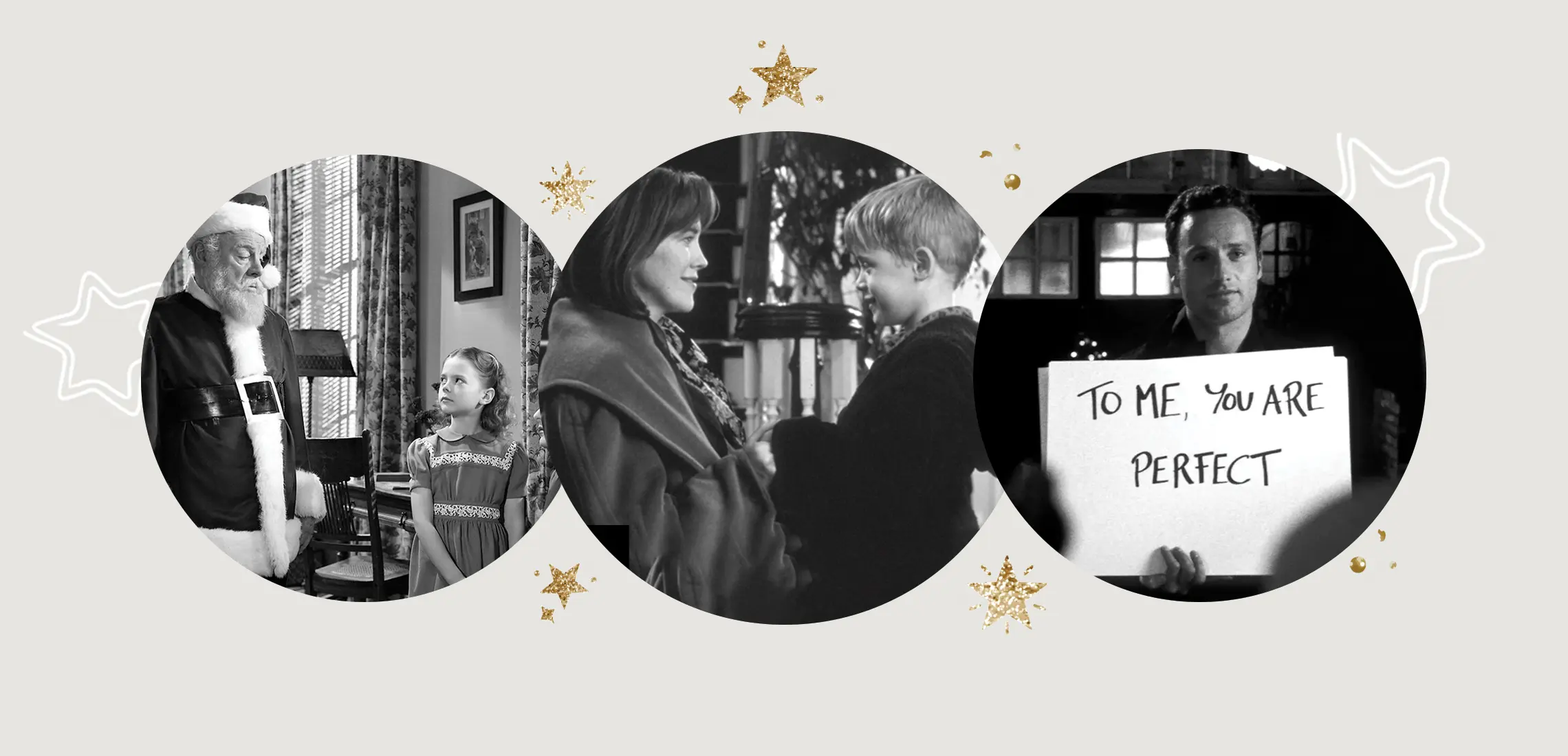 Grab The Popcorn! 18 Of The Best Christmas Movies
Ya filthy animals!
By Guest Styler | 14th December 2022

Deck the halls, jingle those bells, and grab some popcorn, because if there's anything we love more than Christmas, it's a good ol' Christmas movie!

Whether you're already a festive flick fanatic or looking to spread that laughter and cheer (for all to hear) this season, we've got a film that even Scrooge and the Grinch will love.
Miracle on 34th Street
Is the Cole's Santa the real deal? Is it all an elaborate hoax? That's totally up to you but we're more than happy to suspend belief because Richard Attenborough is the most majestic Santa we've ever seen.
How the Grinch Stole Christmas
The Jim Carrey version… obviously!
Last Christmas
A newcomer to the festive flick list but a goodie nonetheless! Starring Hollywood faves Emilia Clarke, Henry Golding, and Emma Thompson, what's not to love. Ps, no spoilers but you may want to pack tissues…
Love Actually
If watching Hugh Grant dance around to 'Jump (For My Love)' doesn't make you feel festive, we don't know what will.
The Holiday
What's more festive than a good ol' fashioned love story? Well, how about two of 'em? A classic holiday switch and swap, starring Kate Winslet and Cameron Diaz, you know it's gonna be a goodie!
Elf
Whether it's the spaghetti and maple syrup combo, mail room scene, or iconic Buddy and Jovie date, it wouldn't be a Christmas movie list without Elf!
Home Alone
If Macaulay Culkin walking the Gucci catwalk taught us anything, it's that nothing can ever truly beat Kevin McCallister. Ya filthy animal!
Polar Express
You love it or you hate it. Wherever you sit on the fence, you can't deny it's an absolute classic.
The Santa Clause
Tim Allen puts on the red hat. That's it. 
Deck the Halls
If Christmas lights are your favourite festive activity, strap yourself in for the ultimate show. Nothing like a bit of neighbour rivalry to spread that holiday cheer.
Let It Snow
A classic combo of high school students, love, and friendship, with overlapping plot lines, this 2019 film is basically a modern Love Actually.
Holidate
Blowing up last year for its infamous cringe, we've got to admit there's something about this flick that still makes it list-worthy.
Nativity!
A personal fave, if you're on the hunt for side-splitting laughs and a sing-along, this British festive flick is for you.
Arthur Christmas
Santa's gawky son embarks on the ultimate mission to deliver a misplaced pressie. A fave amongst the little ones, if you're looking for a family friendly flick this season, press play.
A Christmas Carol
Based on the classic Shakespeare tale, follow along as Ebenezer Scrooge experiences the ultimate all-nighter intervention.
Little Women
While some may argue Little Women may not fit the criteria of a Christmas film, we'd politely disagree. From the dazzling smile of Timothée Chalamet to Jo March's fiery monologues (oh and also that one scene set at Christmas), it's overflowing with festive cheer.
4 Christmases
Follow couple Reese Witherspoon and Vince Vaughn in this seasonal rom-com as they reluctantly spend Christmas day visiting their dysfunctional families.
Falling for Christmas
Playing a spoiled heiress to her dad's Aspen resort who falls for a local lodge keeper after a skiing accident, Lindsay Lohan proves that sometimes a corny film is the perfect way to wind down after a Chrissy feast.