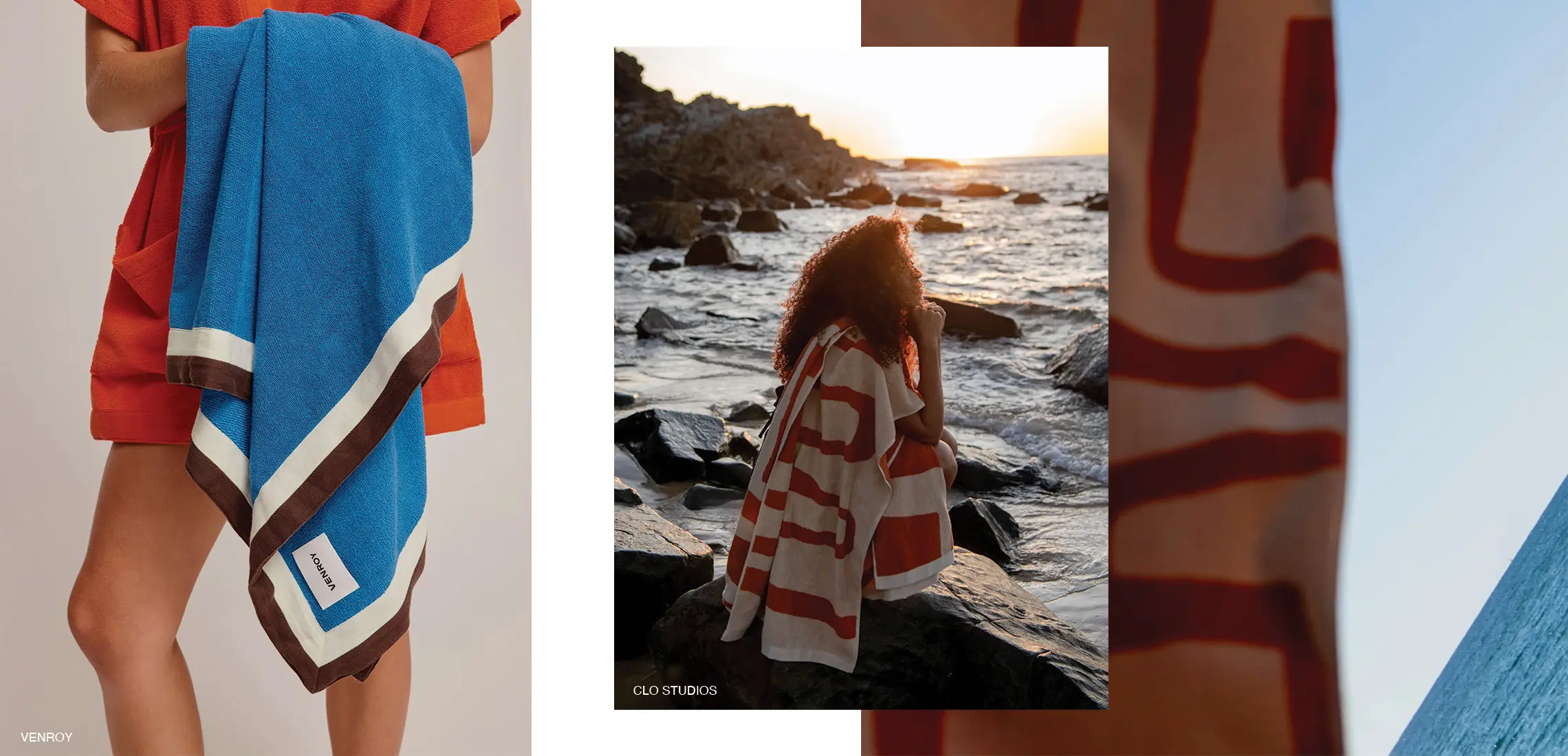 Surfs Up! 9 Beach Towels That'll Have You Splashing All Summer Long
Sunbake in style
By Guest Styler | 2nd January 2023

Sunshine, sand, and salty waves – summer is here and we're ready to splish and splash our way through it. 

The latest beach accessory that is so much more than a practicality, if a new beach towel isn't on your radar this season, you better hop to it! 

Whether you're making a statement with bold colours and patterns or feeding your inner minimalist with all things neutral, roll these bad boys up, throw them in your beach bag and head seaside. Drying off has never looked so stylish!

*Some prices have been converted to AUD and are subject to change.