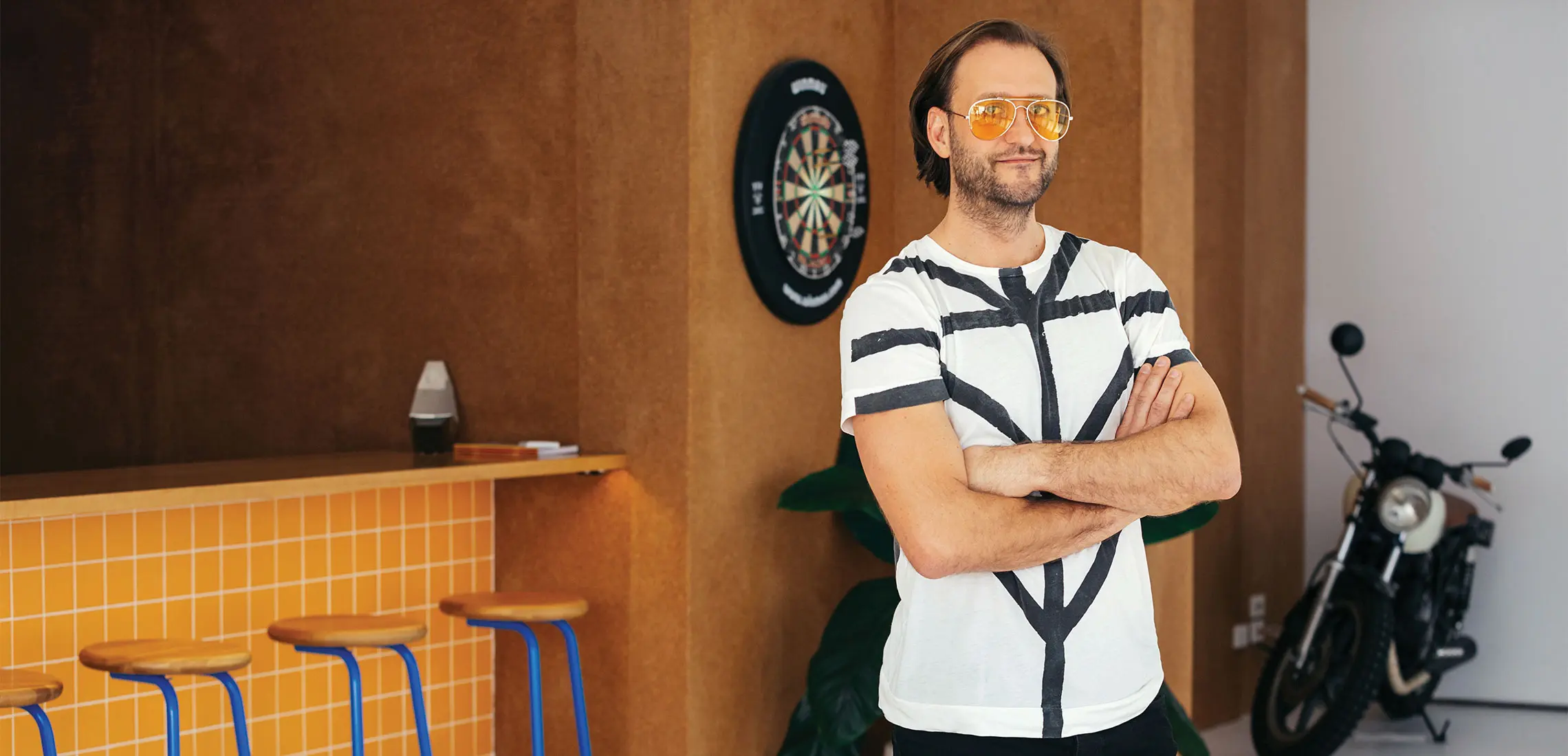 Meet The Founder of Derlot Group
Get ready for a colour bomb
By Guest Styler | 10th September 2020

With his roots starting in Argentina, Alexander Lotersztain has called Brisbane home since he was 18 years old. Since then he's added to the cultural backbone of our city's style when it comes to quirky interiors and daring designs. Meet the edgy and eccentric founder of Derlot Group.

I grew up in Argentina and came to Australia to study when I was 18 years old at Queensland College of Arts – Griffith University, graduating in design. My penchant for Brisbane started in West End where I spent most of my time. Soon after graduating, I moved to Tokyo for a couple of years working initially for GK-Design and then later for IDÉE under Teruo Kurosaki's guidance.

My parents had a fashion brand in Argentina and my mum was the lead designer, so I guess I was always surrounded by creatives, art and design. As a family, we used to travel a lot and always visited galleries, museums and cool architecture everywhere we went. These days, travel is my biggest inspiration along with my kids. At every level they are my grounding.

My work has taken me all over the world to Buenos Aires, Brazil, Tokyo, Barcelona, Milan, L.A. and Havana. The ability to move around has given me the opportunity to work on some amazing and diverse projects with remarkable clients. The idea of constantly seeking to innovate in everything we do at Derlot, and seeing it come to life, is probably the most rewarding aspect of the job. I believe in the power of persuasion and empowerment. Sometimes we come across clients that are apprehensive or conservative with their ideas and I personally spend a lot of my time making them believe in the power of a great idea and good design.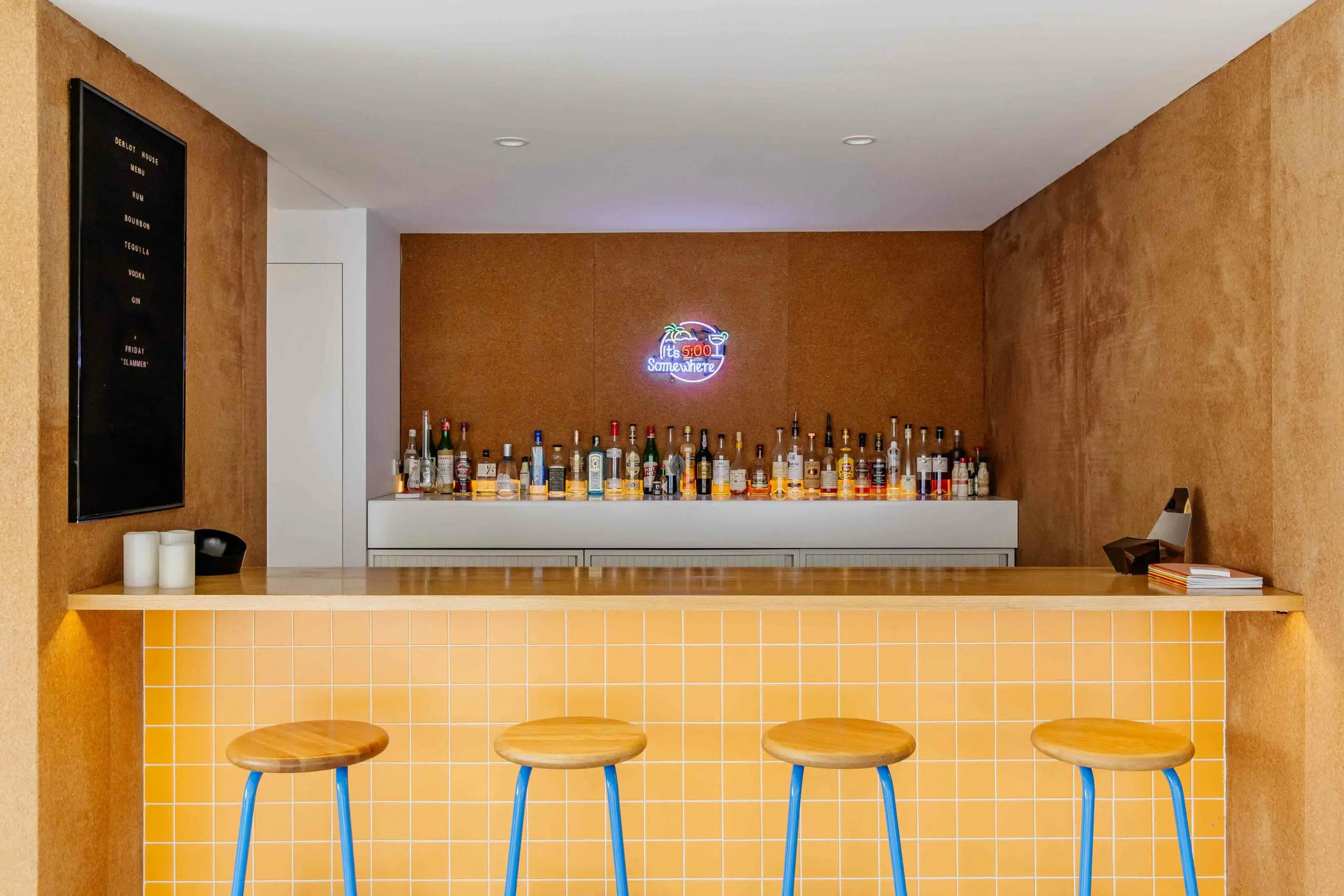 Across Brisbane, we have been at the forefront of many exciting projects such as Limes Hotel, Woolly Mammoth, Alfredo's, Alfred & Constance, Chester Street Bakery, Morning After, Yolk, and PingPong. When it comes to design, I feel it must be at the forefront of the new normal. Innovation and design thinking will be a must for all aspects of life and I feel very optimistic about the future. Humanity is entering a new phase and it's an opportunity for our world to come together and progress to a more sustainable and equitable future. We can't afford to eff around anymore – this is a wakeup call!
My career highlights would have to be collaborating directly with the CEO and Chairman of Nestlé on a couple of projects in Switzerland, the limited edition QTZ for Rossana Orlandi Gallery in Milan (currently on display at Living Edge in Brisbane) and our latest hospitality project PingPong at Gasworks in Newstead. Sometimes it's not a direct compliment but observing how people interact with these types of projects, with their smiles and how it makes them feel, it's a great feeling for a designer.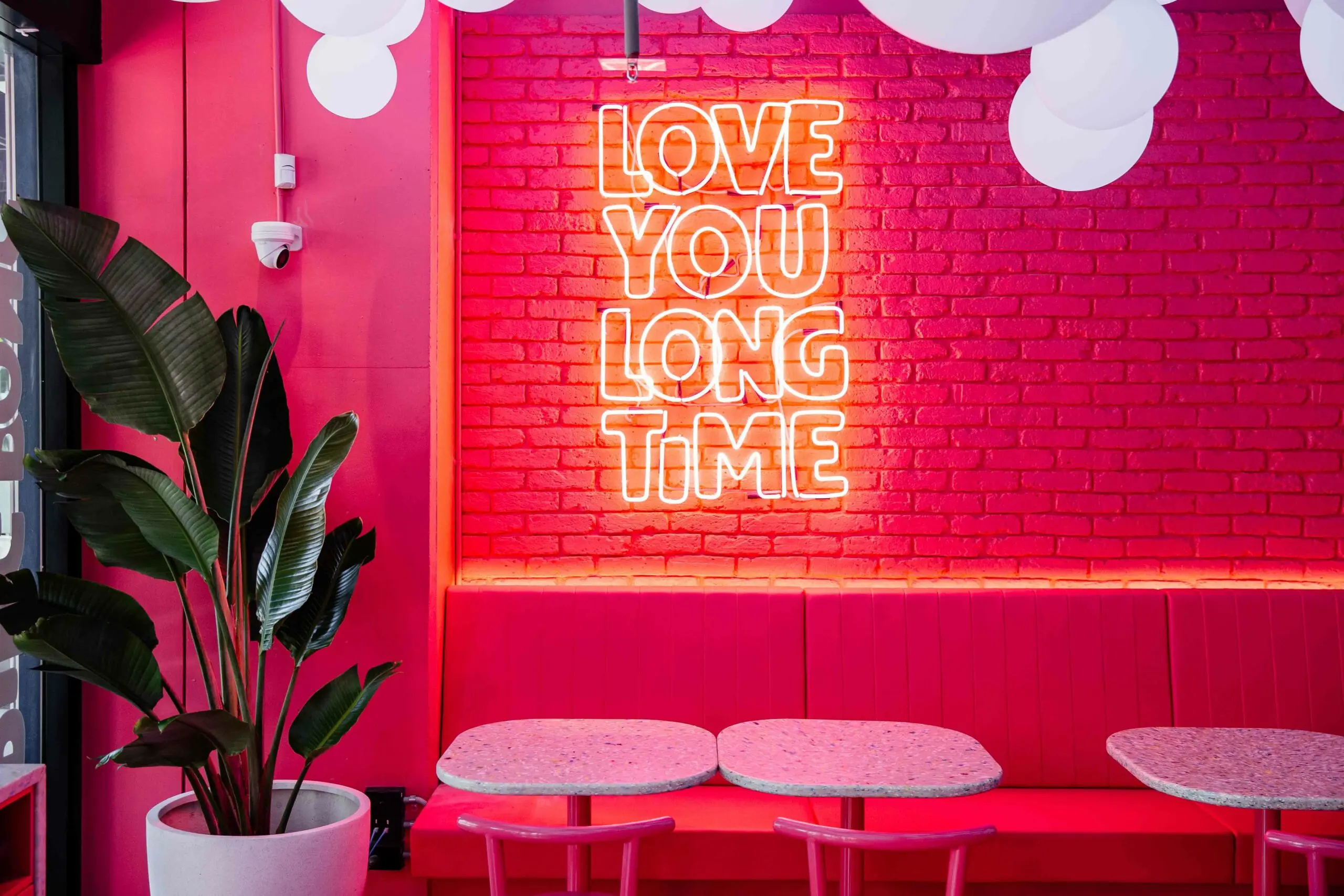 Currently, we are working on some very cool new collections for my furniture brands, Derlot Editions and Les Basic. Lastly, (and while it may sound cliché) there are a couple of very important projects that I can't talk about just yet, but stay tuned to see our work pop up very soon!
Barber? Heroes & Villains
Book? Stealing Fire audio book
Dining? PingPong
Coffee? Little Genovese
Bar? La Lune Wine Co