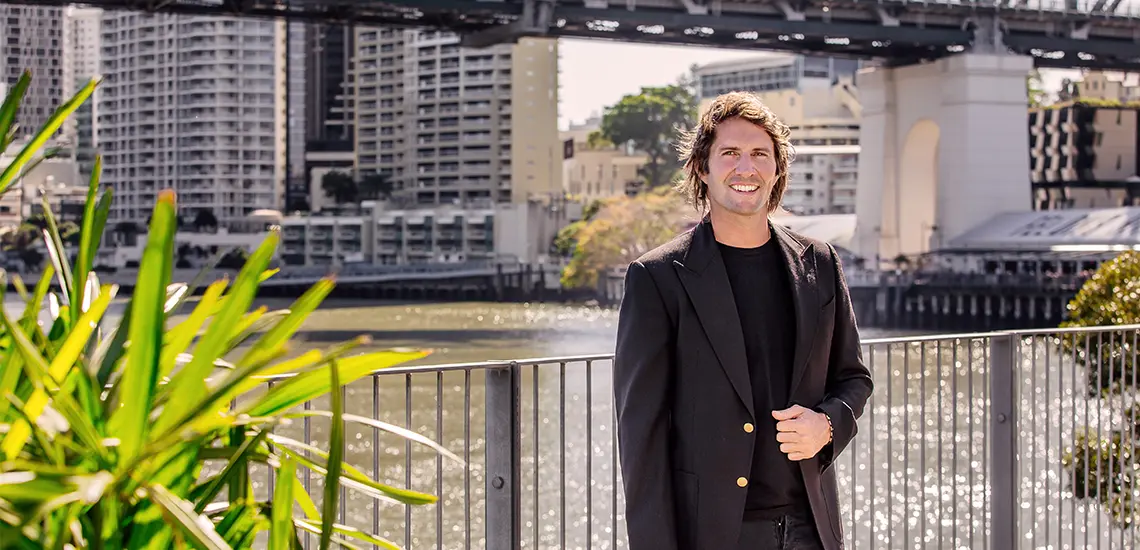 The Power Behind The Precinct: Who Created Howard Smith Wharves?
What's the weirdest complaint about HSW?
By Guest Styler | 8th October 2019

Known for revitalising some of Brisbane's most iconic heritage listed sites, he's the power behind the precinct at Howard Smith Wharves. Meet long term property investor and business owner, Adam Flaskas.

''I grew up in Coorparoo and for the past 25 years I've lived in the leafy inner-city suburb of New Farm. I know the area inside and out and knew what we were missing before Howard Smith Wharves came to fruition. I love to tackle heritage, derelict or underutilised sites, it's a passion of mine bringing them back to life and creating vibrant businesses within.

When I left school, I started studying at QUT Gardens Point, but drove off after the first day when I couldn't find a park and never returned. Early on in my career, when I was 18, I was a commercial agent for Raine and Horne industrial with Dirk Long and Graham Norris as my bosses and mentors. I then acquired and built a property portfolio of office buildings, industrial properties and hospitality businesses.

When I'm not busy working, you'll find me surfing and being in nature, working out with my trainer Ian Jacobs and I try to get to a Sukhino yoga class with Nina Lee as often as I can.

On a perfect Brisbane Sunday afternoon you'll find me enjoying a few icy cold Felons Australian Pale Ale's at Felons Brewery. ''

So, what's next for Howard Smith Wharves? Adam was able to divulge there will be three new restaurants and a gelateria opening over the next two months. Adam and his team are also currently in the design phase of a 400 lineal metre marina along the riverfront of the wharves which will become the gateway to Brisbane and Moreton Bay for all types of boats and tourism operators.

Let's get to know Adam a little bit more shall we?

Weirdest complaint and best compliment of HSW?

Weirdest complaint – why wasn't HSW built 10 years ago? Best Compliment – why wasn't HSW built 10 years ago?!

What's something people wouldn't know about HSW?

We have some really exciting farmers markets and festivals coming soon.

Hair salon?  


You may not be able to tell, but I cut my own

Podcast?

Ted Talks

Next holiday?

Byron Bay for school holidays

Fashion style?

Super relaxed; Island Luxe and Calexico Man

Dining?

I just went to Alberto's Lounge in Sydney, loved it.