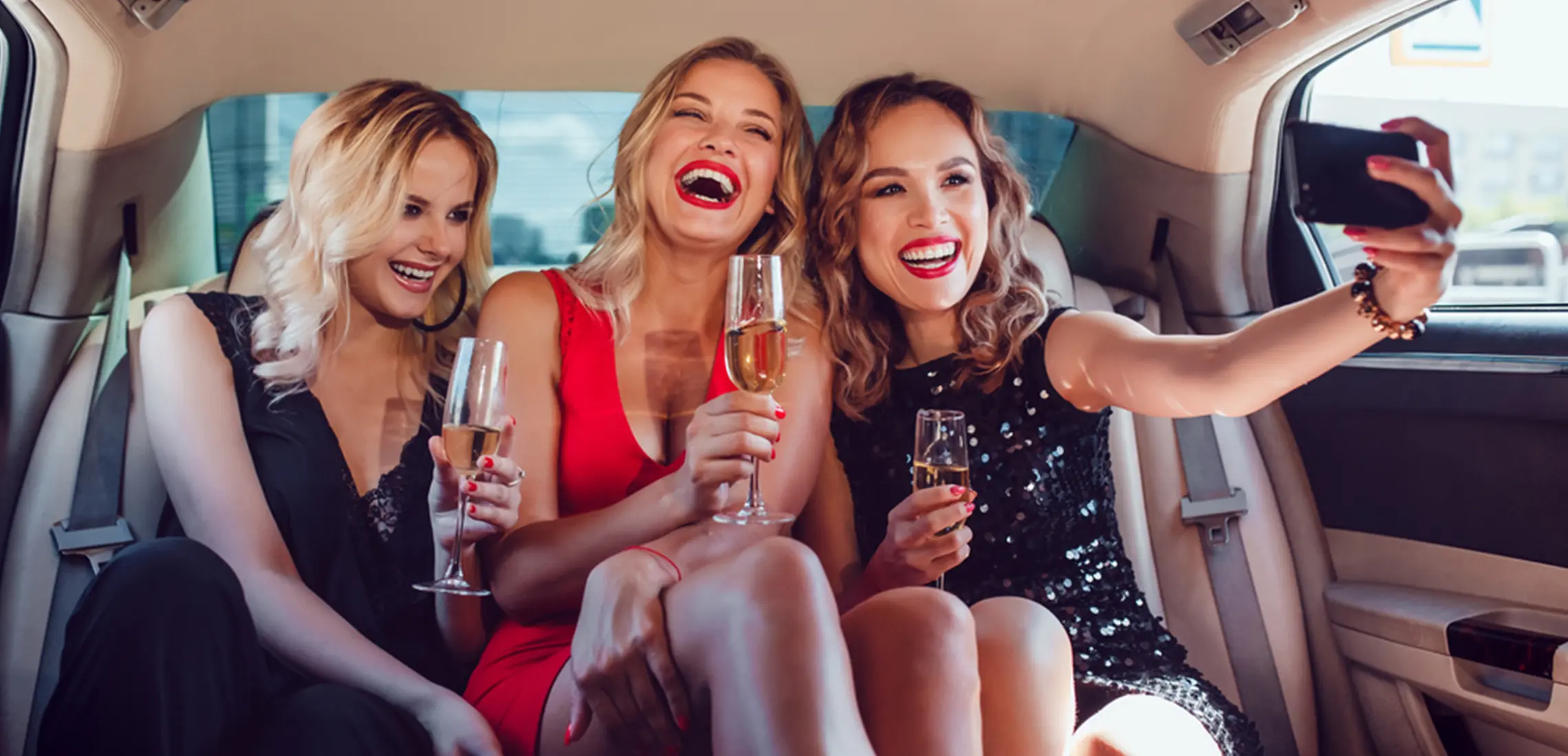 Ca-ching! 5 Ways To Save Cash On Your Next Girls Night Out
Hey big spender!
By Astrid Taemets | 29th June 2021

There's nothing like a night out on the town with the girls to make you forget your worries, and remind you of how much fun it is to let your hair down. But often, those nights come at a cost to your bank account.

Between the transport to and from home, rounds of cocktails, entry fees and greasy meals before bed, a girls night out can easily cost you a fair chunk of your weekly paycheck.

But what if you could save yourself some precious dollars without compromising on the fun?

From how to flaunt a new 'fit without spending the big bucks, to discount drinks, and how to get home with 13cabs without being stung with high fare costs, we've listed five cost-effective ways you can party all night long, and still end up with loose change in your wallet.
#1 Pre-drink at home
Pouring a drink (or two, or three) at home before leaving the house will save you some precious dosh, not to mention get you in the mood for your impending festivities. Rather than spending $20 on one cocktail at the bar, split a bottle of your chosen poison with your mates instead. Get creative taking turns making cocktails at home – edible flowers from the garden make for pretty garnishes!
#2 Catch a cab
We know what you're thinking – rideshare and their surge pricing, right? Triple the price to go home than when you left – not the way you want to end a memorable night out! Did you know that 13cabs now offer a price guarantee when you book through their app? As Australia's top cab service, getting to and from your desired destination is now easier than ever. Simply book a trip and see what you'll pay straight up, no surprise add-ons! With their total price transparency policy, ride easy with certainty and control, meaning you can plan and stay within budget, too.
#3 Borrow an outfit
Regularly open your wardrobe and feel uninspired by what you see? We feel you! Despite having a cupboard full of clothes, nothing beats a new 'fit, especially when you're hitting the town. But instead of forking out big bucks for a one-time-wear dress, save your pennies and borrow from a stylish friend, or find that dress you've been eyeing off in the stores for a fraction of the cost on a dress hire site instead.
#4 Avoid cover charge
Entry fees to the coolest hangouts in town are just another way to empty your bank account faster than a speeding bullet. With some cover charges costing you $20 per entry, you can easily rack up a bill of $60 or more, just getting into places alone! If you know where you're heading has an entry fee after a certain time, make the effort to arrive just before the cut off, and keep that $20 in your purse for a rainy day.
#5 Resist temptations, prep is key!
We all know how enticing a visit to the Golden Arches is at the end of a night, but those sneaky dollars add up! Resist the urge to buy a bag of alcohol-soaking greasy goodness, and hold out until you get home. If you're still feeling the munchies, make yourself something from what's in the fridge, or, go one step further and pre-prepare something delicious before you head out. 12am you will thank you for being so organised!