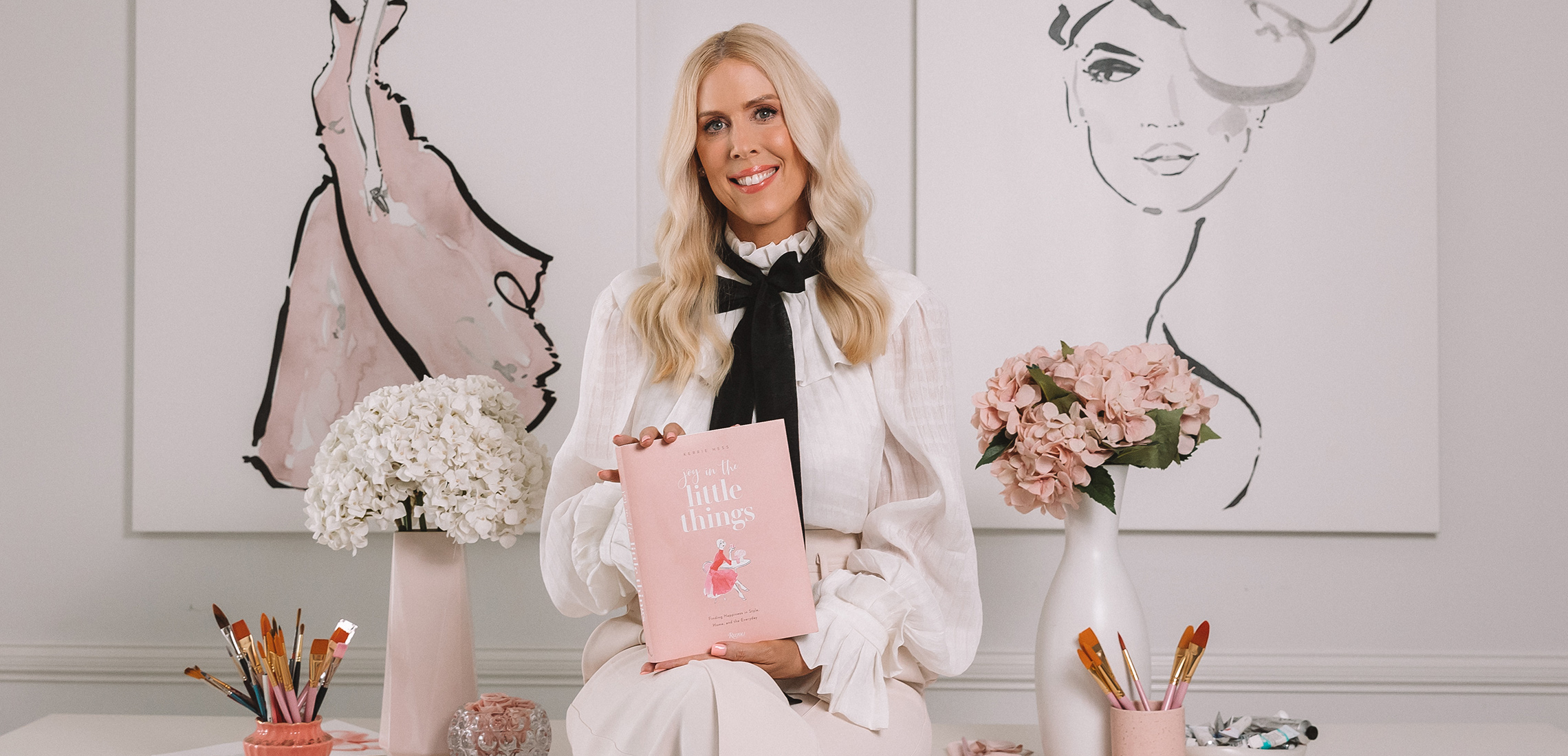 Meet The Lovely Kerrie Hess And Peek Inside Her New Book
Behind the beauty
---
If you've ever had the pleasure of meeting the delightful Kerrie Hess, you'll know that this Brisbane creative is beauty, grace, and happiness personified. So, when it came to launching Joy In The Little Things, a book that's all about celebrating joy – the small moments, the daily rituals, the tiny pockets of happiness – it's clear that Kerrie's focus was to create a passion piece that makes you feel calm, and brings about a sense of gratitude to the reader.
At its inception in early 2019, the book was much more about the joy in fashion and style, but as the pages started to fill and Kerrie dove deeper into her own moments of joy hidden within the mundane of the everyday, the book found a new rhythm in uncovering the perfect little moments that happen all around us – the ones we sometimes forget (or are too busy) to notice. It's a pause with your morning coffee, a bubble bath after a long day, a glass of rosé with loved ones.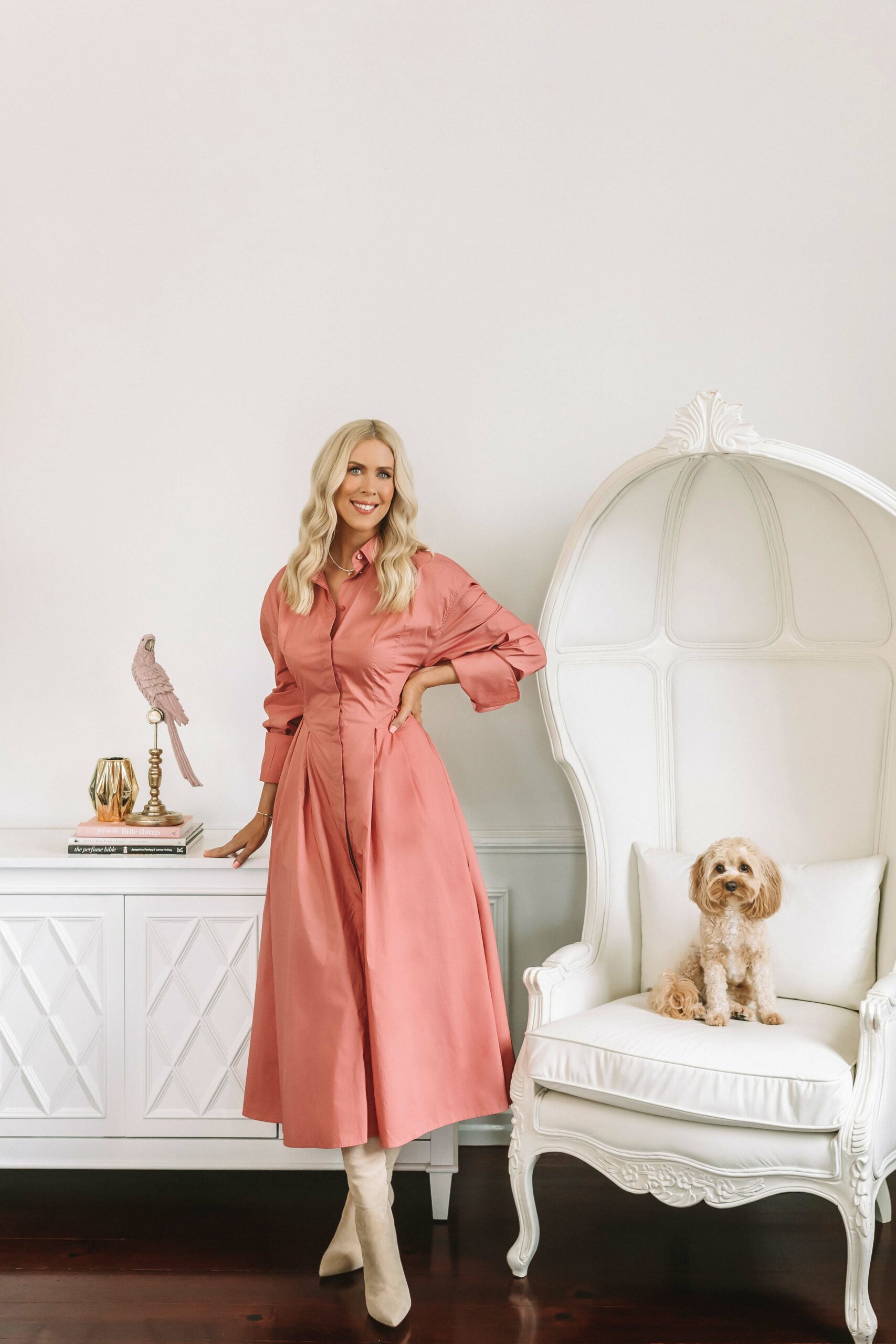 Brimming with over 250 of Kerrie's signature watercolour illustrations and photo vignettes, this book is perfectly-chic and powerfully-pretty in a way that only Kerrie Hess herself could achieve. It's a timeless reminder to slow down, take a deep breath, and uncover those blissful moments that really make you happy and present. Because after all, that's where you can really find joy in the little things.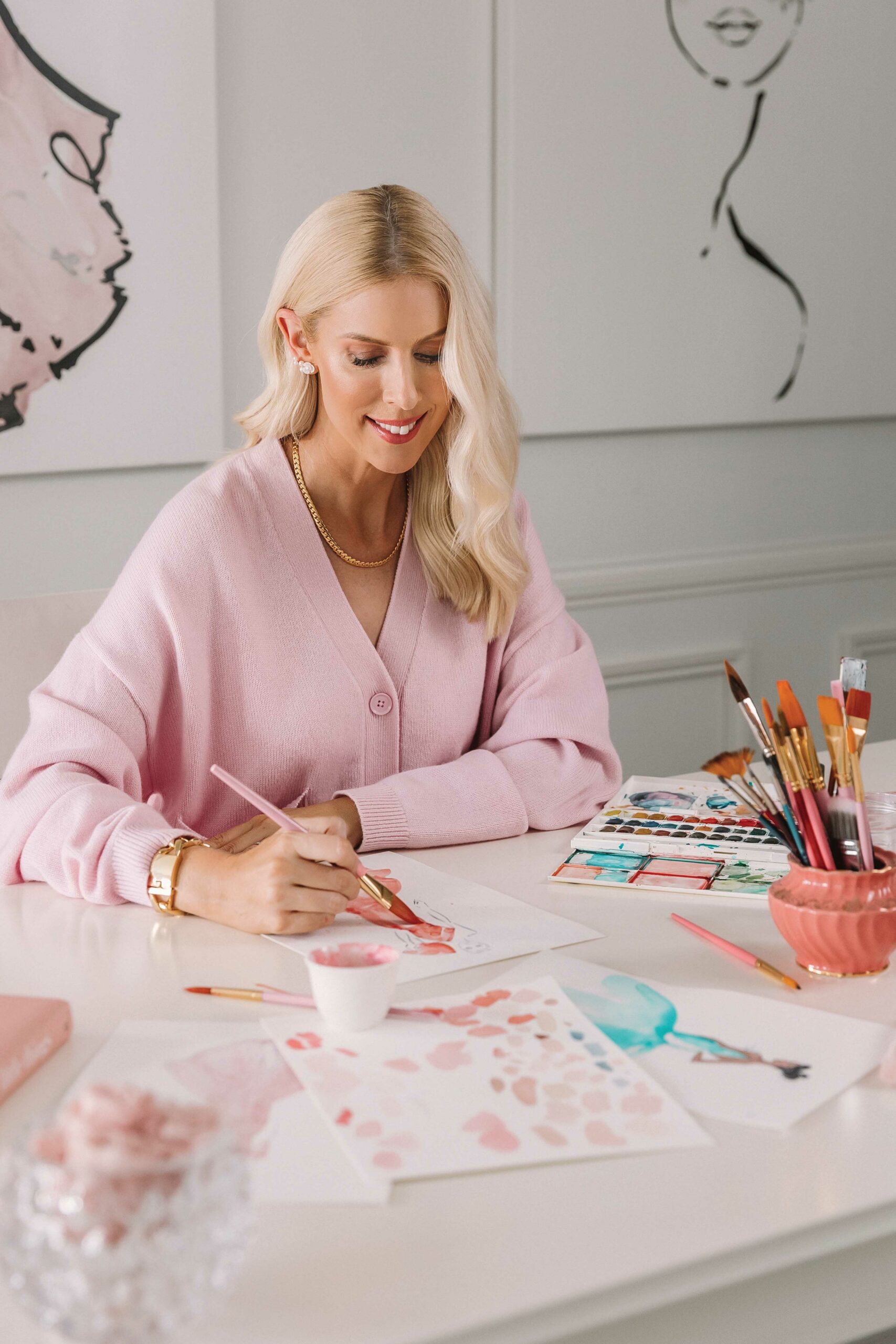 Meet Kerrie in-person at her Q&A and book signing at Indooroopilly Shopping Centre on Thursday 6 May from 7pm, Level 2 near Mecca, hosted by Cate Massi. Entry is free, but you need to register to attend here.
Joy In The Little Things by Kerrie Hess is now available to purchase from all good bookshops and kerriehess.com.