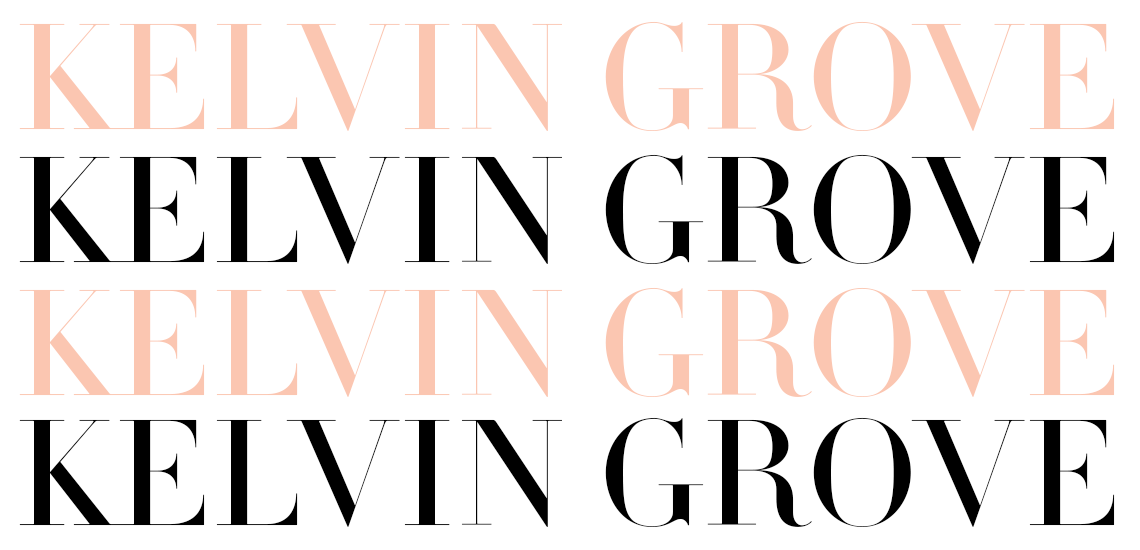 Hood Hideouts: Kelvin Grove Edition
4059, you're looking fine
---
Under the leaves, this buzzing suburb has it all going on with plenty of character and charm from street to street. So, what's good in the Grove?
Found within the heart of Kelvin Grove Village, B+C Lab Café is a unique designer Japanese dessert café serving up delicious crepe cakes, delicate chiffon cakes and delectable matcha layer cakes. Some things are better together, just like B+C's name, meaning bakery and coffee – is there anything better? With their specialty coffees such as pourovers, cold drips, filters, matcha lattes and loose-leaf teas, their stylish, minimalistic and industrial inspired space is a coffee connoisseur's dream.
Touted as the best bubble tea café in Brisbane, Cafe Artease and Gallery bring sweets, drinks and Asian eats to life at their colourful Kelvin Grove space. With a range of creative teas, coffees and pastries, you'll find matcha a main stay on the menu as well as seasonal fruit drinks made fresh. Whether you're craving a late-night treat or you're a student with a deadline and an insatiable sweet tooth, Cafe Artease is open Sunday-Thursday 9am til midnight and Friday-Saturday 9am-1am.
The ability to think differently has an infinite number of uses and absolutely no limit. This is why the students at the Queensland Academies Creative Industries Campus (QACI) know no bounds and are guaranteed to shine.
This Kelvin Grove selective entry independent public school for students in Years 10-12 has created a world-class learning environment to help the creative generation bloom. Offering the renowned International Baccalaureate (IB) Diploma Programme as their only curriculum, QACI learners flourish in a culture that fosters creative and critical thinking, innovation and enterprise.
QACI has its own public gallery, Gallery 61, which showcases the phenomenal creations from the scientists of materials and authors of narratives they call students. Their current exhibition called 'exIBit' displays the contemporary works from their graduating IB Visual Arts students and includes interpretations of the complex social, historical, cultural and environmental issues faced by these young artists. Behind each piece is a journey to pursue originality, uniqueness and the always sought after 'happy accident' of artistry. It's also just the beginning of the pathway towards innovative outcomes and sustainable futures QACI has created.
exIBit can be viewed at Gallery 61 on weekdays from 10am-2pm from August 26 until October 30.
Since 2012, the Harcourts Astute team have been bringing dream homes and the perfect properties to people in the inner city area. This is because Harcourts Astute Paddington know that companies don't succeed; people do. They have retained the same staff throughout their business since its inception and along with their intimate knowledge of the local market and current property trends, they are one of the first 100% Cloud-based and paperless property management offices in Queensland making their services both efficient and environmentally friendly.
Harcourts' Kelvin Grove expert, Martin Hamilton, is a leading agent for a reason. With over a decade of experience, he's sold in excess of $200m worth of property, many of which are for clients that keep coming back. Being in the industry with 17 years experience, he exceeds client expectation through his professional approach, attention to detail, high energy and unique negotiation skills. From the design to the marketing or the construction to the presentation, Martin is well versed in the 'SOLD' process so he can offer educated advice and ensure the best possible result is achieved.
The schooling years provide much more than education and the tools to calculate Pythagoras Theorem. It's a playground for students to form social values and create community connections, on top of personal development and thriving futures. At Kelvin Grove State College, they've found the equilibrium where academic excellence flourishes and individual pathways are supported and encouraged.
This refreshing balance has been made possible and will continue to prosper with the additions of two new facilities – a state-of-the-art Ballet Academy and muliti-purpose sports centre. The Ballet Academy will enable students to complete their academic and dance studies all at the College campus, reducing their travel time to off-site programs and construction is well underway. The academy will compromise six large dance studios as well as a range of supports spaces and will be ready for students of years 10 – 12 to enjoy in 2020.
The Department of Education, through Kelvin Grove SC, has had a 30 year partnership with Queensland Ballet and this new facility will allow it to continue to attract elite dance students from across the state and elsewhere to train at the academy.
The multi-purpose sports centre will be a fantastic new addition to the College and will enhance their well established sporting excellence programs. With three full sized courts, gymnasium, cardio room and physio room, the centre will be equipped with Fiba Level 2 equipment along with two 3m x 3m video panels, plus live streaming equipment. A number of classrooms will also occupy the centre. "The programs use the latest sports science technology that are used by some of the top sporting clubs globally and our Excellence Coordinators engage with industry specialists that are leaders in their field, enabling our students to perform at an elite level," says Jodie O'Sullivan, Kelvin Grove State College's Marketing and PR Manager. Sporting programs thrive at Kelvin Grove State College with excellence programs in football (soccer), golf, tennis and volleyball as well as extra-curricular opportunities. ''Kelvin Grove State College is now Queensland's' largest school and is a strong contender within the inner-city school landscape,'' says Jodie.
The academic, excellence and university programs and futures-focused industry partners sets-up students for the best possible future while in the classroom and beyond year 12. "The college's goal is to foster and encourage talent through collaboration with industry experts, peak industry bodies, universities and community connectivity. Offering rich, diverse, real-world education and training experiences for our students," says Jodie'.
To learn more about Kelvin Grove State College's innovative offerings, visit their website.
Nestled in the heart of Kelvin Grove Village, you'll find Kelvin Grove Village Markets – offering a variety of organic produce, live music, clothing, accessory stalls, and much more. Aside from the diverse range of offerings, this market has been an ongoing tradition for over 14 years making it perfect for market-lovers or anyone who wants to enjoy a Saturday under the warm Queensland sun. It's also a hub for delicious international foods and exceptional coffee so come with an empty stomach as you're bound to leave stuffed and more than satisfied!
From pad Thai, gang dang, chicken satay and tom yum, Thai cuisine caters to even the most difficult to please taste buds. But finding a place that will take you to Thailand in a single dish can be a hard task to beat for even the most committed foodies, which is why Siam Spice is here for your Thai craving taste buds.
Hailing from Kelvin Grove's Village Centre, Siam Spice boasts an exotic menu that spends more on flavour than it does your back account. Hungry bellies need not wait long to be pampered with delicious and authentic Thai delicacies that pack a punch. Crowd favourites include stewed beef with holy basil, a full bodied Panang curry, the deep fried whole barramundi with garlic and herbs in a tamarind sauce and of course a classic pad Thai with sweet tangy sauce, tofu, bean sprouts and crushed peanut. Each dish is distinctive and has its own point to make, so you can enjoy all the tastes of the country across their extensive range of offerings.
If even Kelvin Grove seems too faraway, you can bring Thailand to your door as Siam Spice also offers delivery and pickup services to let you indulge on the same delectable food from the comfort of your home. Siam Spice believes that life without Thai food is like no life at all, so live your best life at this excellent restaurant.
Dr Tony Hughes has been caring for the Kelvin Grove community for over 22 years. He and Dr Isabel Leong and the team at Urban Dental welcome generations of local families and new patients alike. Urban Dental provides state of the art treatments across a comprehensive range of dental services including general, cosmetic, implant and family dentistry. They look forward to meeting you. Remember, wisdom teeth consultations are free and preventive care for children is half price or rebate only.