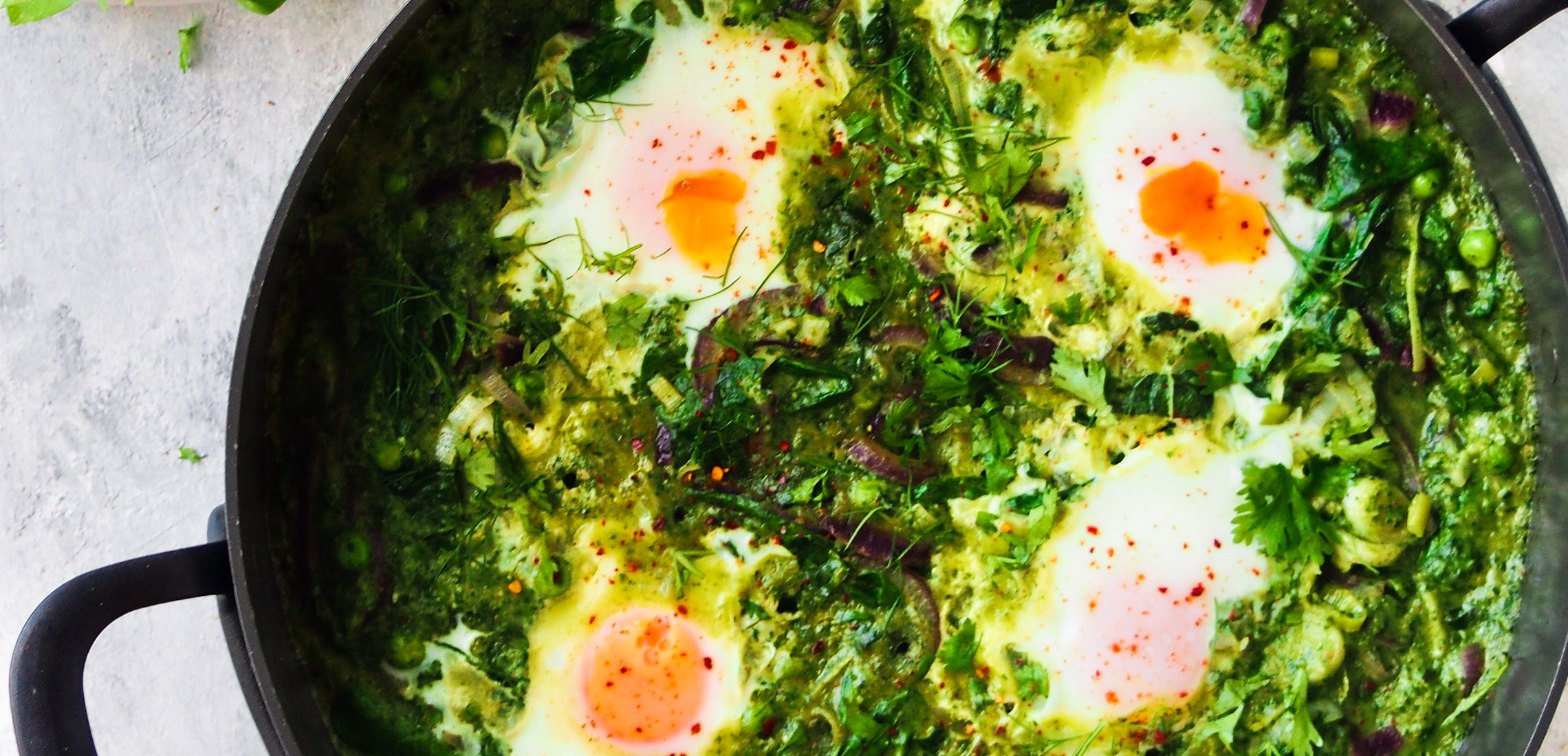 Hungry? Keep It Clean With This Green Shakshuka Recipe
A hearty winter warmer!
---
Waking up to these colder mornings can be tough, but thanks to our health-conscious mates at Keep it Cleaner, we've got a recipe that will have you jumping out of bed.
Originating in North Africa, but now strongly associated with the Middle East, this modern take on the traditional Shakshuka is packed full of greens, so not only will it make your mornings warmer and brighter, but it will be sure to fuel your body and set you up for the day, too! Not to mention, it's gluten free, dairy free and nut free, but still bursting with flavour!
The steps are simple, but it does take a little longer to prepare, so it's great for a slow Sunday morning, when time is on your side.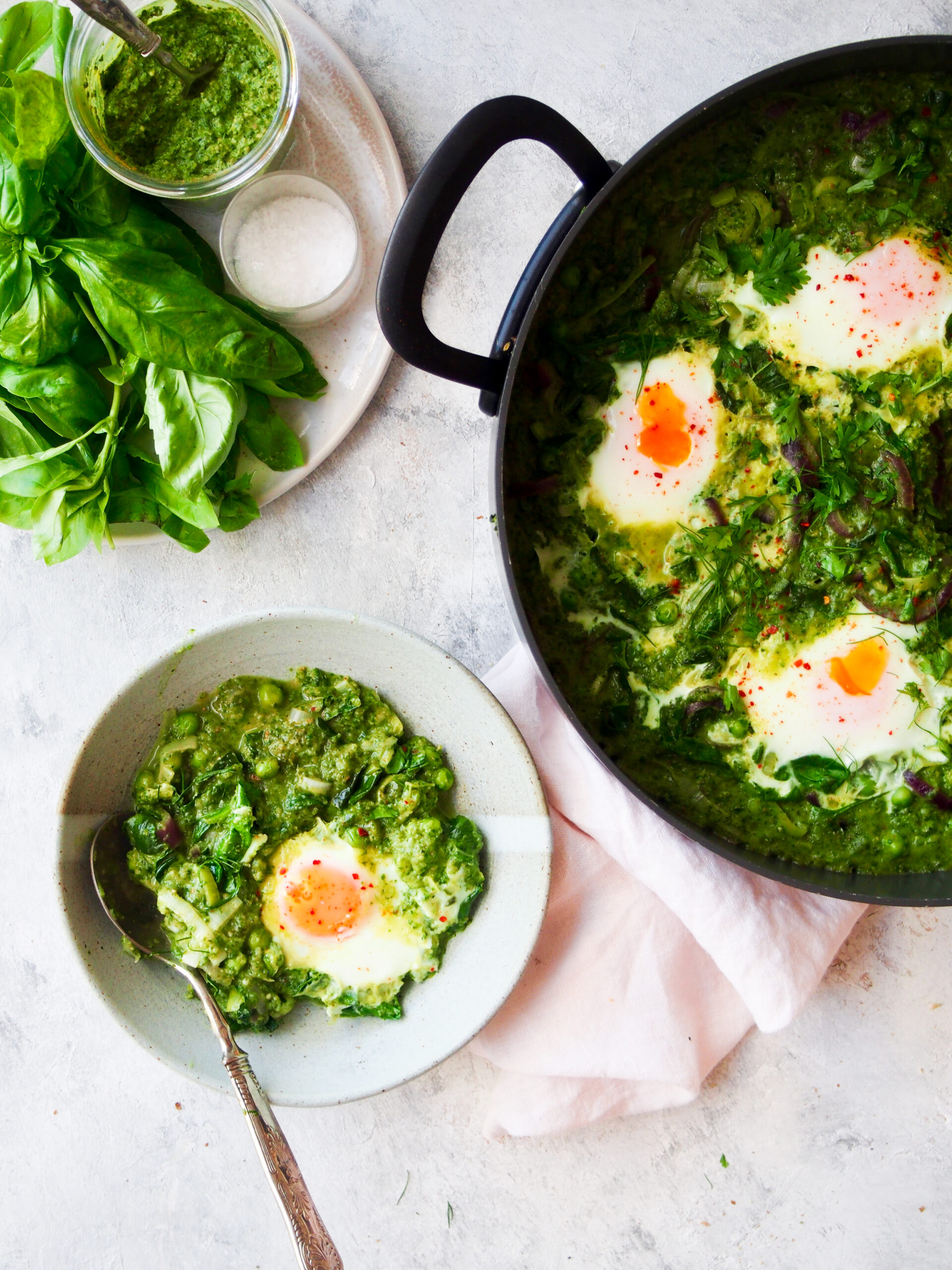 Keep it Cleaner's Green Shakshuka
Serves 1-2 hungry people
You'll need:
1 1⁄2 tsp coriander seeds
1 tsp cumin seeds
515g zucchini sliced into half-moons (approximately 2 zucchinis)
200g baby spinach
15ml pesto
60ml olive oil
30ml water
140g red onion, thinly sliced (approximately 1 small onion)
2 garlic cloves, crushed
170g leek, thinly sliced rounds (approximately 1 leek)
30g kale
85g peas
1 1⁄2 tsp salt
1⁄2 tsp pepper
6 eggs
1 tsp chilli flakes
1 tbsp coriander leaves
1 tbsp dill leaves, finely chopped
4 slices toast, to serve
Instructions:
In a large frypan, toast cumin and coriander seeds for 2-3 minutes on medium heat, or until fragment. Transfer to a mortar and pestle and crush seeds until fine.
Bring a medium saucepan of water to boil and add zucchini, cook for 5-8 minutes or until soft. Remove from the heat and add 150g of baby spinach to the pan, allowing the spinach to wilt. Drain the spinach and zucchini, then transfer to a food processor along with the crushed coriander and cumin seeds, pesto, 1⁄2 tsp salt,3 tablespoons of olive oil and 2 tbsp water. Blend until smooth and creamy.
Meanwhile, heat 1 tbsp of olive oil in a large frypan over medium heat. Add the onions, garlic and leek and cook for 8-10 minutes, or until soft and translucent. Remove and discard the stalks from the kale and slice the leaves. Add to the pan along with the peas and the remaining 50g of baby spinach. Cook, tossing often, until all leaves are wilted. This should take approximately 2-3 minutes. Add the zucchini puree and season with salt and pepper, then stir and cook for a further 5 minutes.
Use the back of a spoon to create 6 small wells for the eggs, then crack an egg into each and leave to cook for 2-3 minutes with the lid on.
Once the eggs are cooked, sprinkle chilli flakes, coriander and dill. Serve with toast and enjoy!
Note: to make sure this recipe is nut free, ensure your pesto does not contain any nuts, as many store-bought options do. Feel free to garnish with feta or goats cheese as this will also add a lovely tangy flavour.
If you loved this recipe, find hundreds more from Keep It Cleaner here.