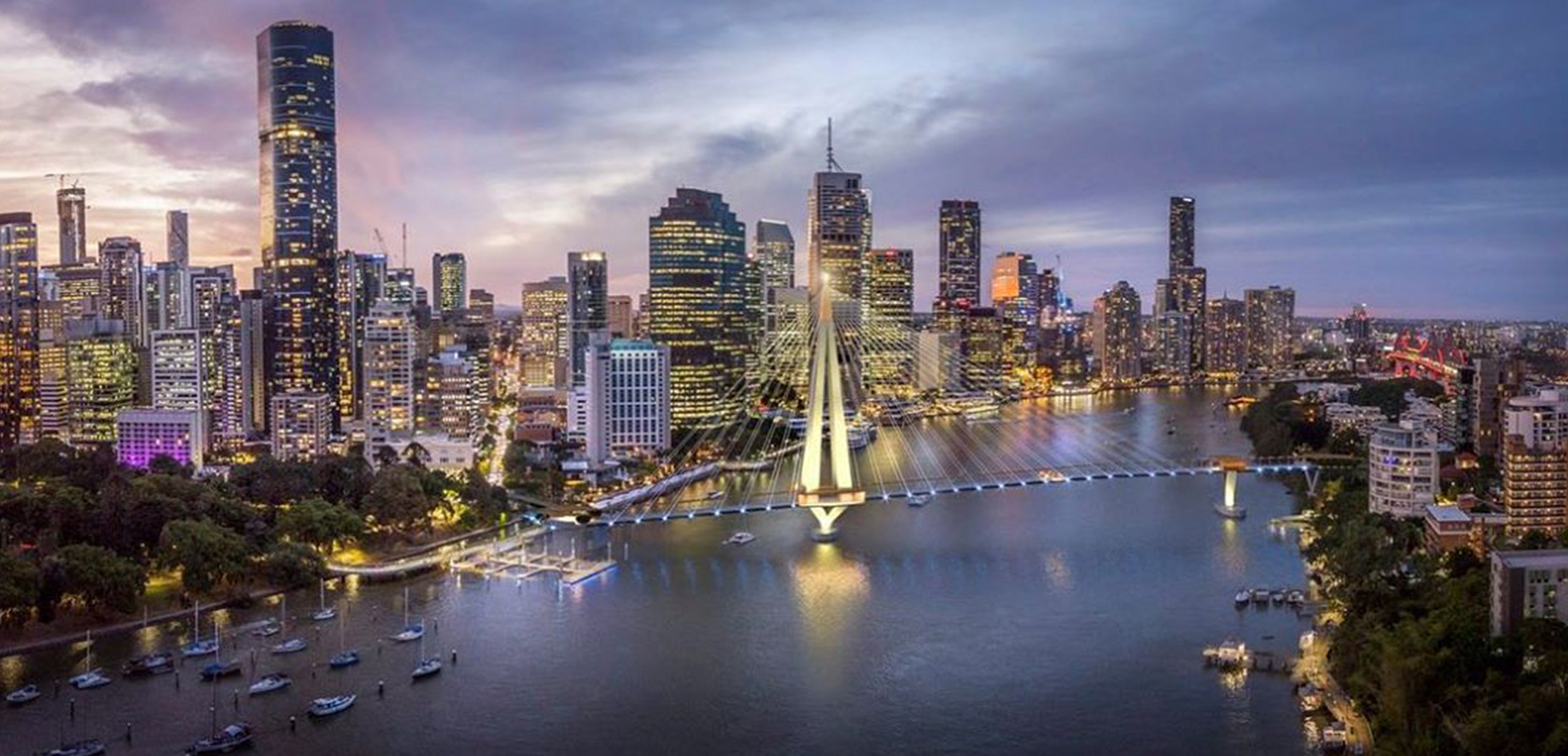 Brissy's Getting A Brand New Bridge
Connecting Bris CBD with Kangaroo Point
---
Dreaming of a Brisbane with less traffic and more travel options? Brisbane City Council know what's up. Continuing their 'Green Bridges Program' and creating a healthier, more active city, these bridges are set to make it easier for you to get around by bike, foot, Lime Scooter or connecting with public transport.
The latest Kangaroo Point Pedestrian Bridge plan connecting Alice Street in Brisbane City to Scott Street in Kangaroo Point has officially been fast-tracked! Set for completion in 2023 (two years earlier than expected) this exciting city project is set to change the way we move in Bris. We're currently in stage four of ongoing technical investigations and community consultation, with the stage five delivery planned to commence in 2021. The artist impressions are painting a pretty epic new-age city and we're so ready for new developments.
"We have fast-tracked these new bridges because they're major job drivers, which is critical as we climb our way out of the coronavirus economic crisis," Lord Mayor Adrian Schrinner said.
So, what makes this Brisbane Development extra spesh? With suggestions from the public gathered and considered, you can expect shade cover and landscaping, safe seperation between pedestrians and cyclists, and an iconic bridge design! The bridge will be a single mast suspension cable bridge, with the mast tower towards the CBD side. The shade feature will run the length of the bridge, along with seating and central observation sections.
Whether it's a work commute or city adventure, 60% of local residents are projecting daily or weekly use of the bridge. This $257 million project clearly has the support of Brisbane and we're looking forward to watching this development come to life!
"Kicking off this procurement process quickly is also about breathing life into the local construction industry and expanding supplier opportunities for struggling businesses," Cr Schrinner said.
What other bridge developments should you be looking out for? The Breakfast Creek Green Bridge is also in the works, connecting Lores Bonney Riverwalk to the inner-city! Oh, and the pedestrian Neville Bonner Bridge (named after Australia's first Indigenous parliamentarian) is coming our way as one part of the wider Queen's Wharf Casino development, set for completion in 2022. It will connect the CBD with Brisbane's main cultural attractions across the water, including QPAC.
Images courtesy of Brisbane Development