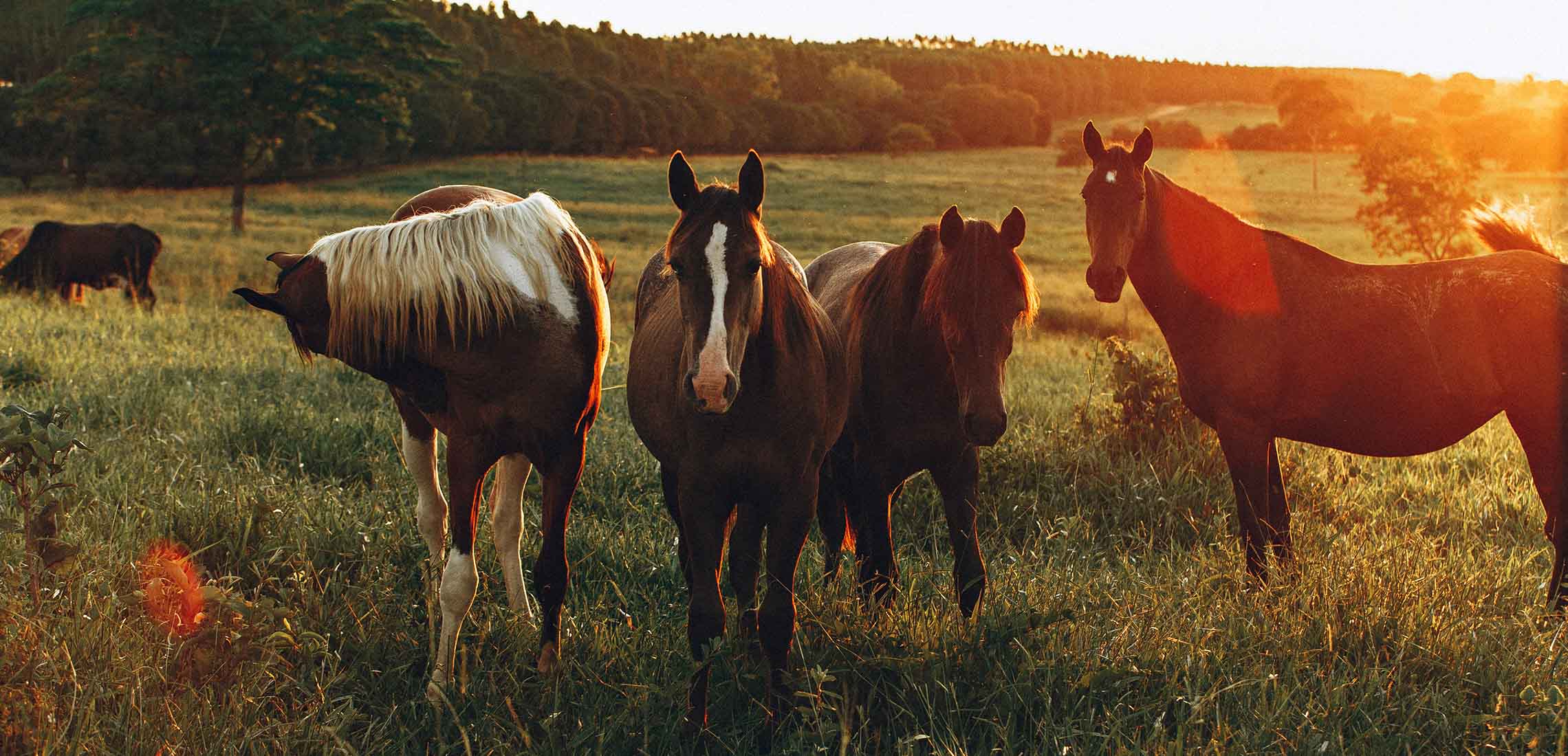 5 Horse Riding Adventures Near Brissy
Get on your high horse
---
What do 94-year-old Queen Elizabeth II and super model Bella Hadid have in common? They both love being in the saddle. Whether your R.M. Williams are more used to the street than the stirrup, or you and old mate from Snowy River go way back, horse riding is a must-do experience for everyone. Channel your inner cowboy, knight or Saddle Club gal – here's a roundup of the horseback adventures waiting for you in Brisbane and beyond.
Giddy up, literally, with a ride through the lush Thunderbird Park to the top of Tamborine Mountain. This incredible 112-hectare property located between Brisbane and the Gold Coast will have you up close and personal with nature, so plenty of epic photo opportunities are a given. Whether you're ambling alongside the picturesque Cedar Creek in the half hour Trail Ride (priced at just $60pp) or weaving through the sun-dappled rainforest to the breathtaking view of the Great Dividing Range in the 90-minute Hill Top Ride (priced at $115pp), green hearts will be sure to be pumping.
https://www.instagram.com/p/BnnzGHwH19e/
Nestled near the World Heritage listed Fraser Island, soak in the pristine sands and crystal-clear waters of Rainbow Beach from a new view when you have free-rein seaside. Whether you prefer your shores glowing under the golden sun during the 90-minute Beach Ride (think: clean, clear waves, soft white sand and spectacular seascapes), or lit up by the full moon rising over the ocean in the Beach Full Moon Ride, 'Instagrammable' is an understatement – you'll never want to get off your high horse. Experienced riders are even welcomed to go for a swim in the sea, bareback style! If there's a ride that these guys don't offer, owner Andrew and his team will do their absolute best to match your needs. Prices start at $200 per person.
It's the grown-up horse girl dream you didn't know you had – a mounted winery tour at Ocean View. Ride down the mountainside to the elegant Ocean View Estates Winery from 10am, where you'll be welcomed out of the saddle with a cheese board and an exquisite range of wines to complement. Located approximately 45 minutes north of Brisbane, you can expect to enjoy everything from rainforest, valleys and creeks, through to mountaintops overlooking the countryside and coastline. After all, they don't call it Ocean View for nothing!
If one Saddle Club episode isn't enough and you want to live out a whole season, a weekend away at this gorgeous 1,000-acre property will do the trick. A Fordsdale overnight adventure is spent with country-style breakfasts, drinks around the campfire and the gorgeous scenery of the Lockyer Valley experienced firsthand from the saddle in a 3-hour ride on each day. With adult prices at $320, they even offer glamping to sweeten your escape and you can bring your own furry friend, too!
For less pony plodding and more Olympic Dressage, this is the arena to be in. Brisbane's premier equestrian centre offers lessons for all ages and levels of experience, so whether you're getting back in the saddle or never looked a horse in the mouth, they'll have you riding into the sunset in no time. Your journey will begin at Cherbon Waters in a 30-minute private lesson for $65, before trotting onto private, semi-private or group lessons that will take you straight to gold.
https://www.instagram.com/p/CAodZWxnT6t/