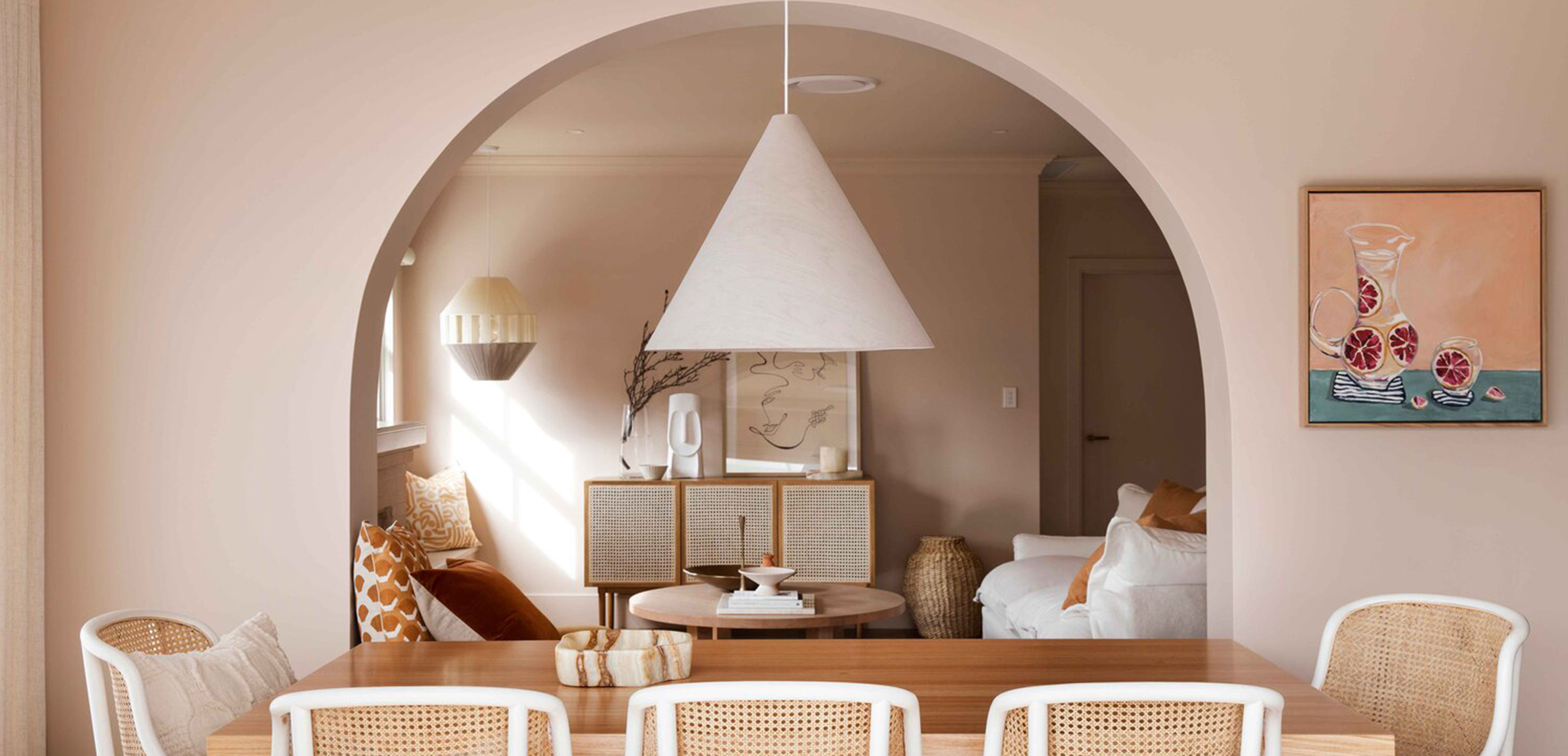 Interior Lovers, These Are The Home Design Trends For 2021!
Your dream sanctuary awaits!
---
Starting the new year with a fresh clean slate is a concept we're all too familiar with (our Jan issue is all about the stuff!), so it's not surprising to hear that it covers matters of the home, too.
And while it's nice to update your space to reflect your growing tastes, it can be easy to fall into the trap of going ham styling your home with of-the-moment trends.
While it's fun to pin home inspo picks to your Pinterest boards, there's way more to consider before overhauling your home. To make sure you get the best bang for your buck and longevity of your evolving interior style, we've enlisted the help of Bonnie Hindmarsh, Lana Taylor and Erin Cayles, better known as Three Birds Renovations, to give us the lowdown on where to begin, what to avoid and where to spend to make the most out of your home transformation.
Trust us kids, these savvy home stylers know a thing or two about making a home look beaut! Renovating, building and transforming suburban Aussie homes into dream spaces with a fresh take on modern living that's both practical and magazine-worthy in just 40 days is what these three chicks do best!
Following the success of their latest project, House 12, here's all you need to know to create your dream space in 2021…
How would you describe the interior style of Three Birds?
Over the years we created a collective Three Birds design style which is more about lifestyle than an actual defined style. We're all on the same page in terms of how we want a home to feel – open and airy with relaxed holiday vibes with great indoor/outdoor living spaces.
So, if you're thinking about updating your home, where do you start?
While we do love to check out the annual Dulux colour forecast and know what trends are coming, we're not a slave to them. We truly believe that renovating your home is all about creating a more suitable and more enjoyable lifestyle for you and your family. It should be all about your way of life and how living in that space makes you feel. It's very easy to get caught up in trends and on how things look, but if it's not practical for the way you live in that space, it'll drive you nuts. Imagine how you want to feel when you're sitting in your lounge room or cooking in your kitchen and use that feeling as your motivation. For us, it's about bringing to life the vision board that you've created for your home.
What are the worst trends to follow?
Possibly the worst trend is being a slave to trends themselves! We teach our Reno School students to create a home they love based on a vision board they've created that will stand up to the test of time. What works for one family won't necessarily work for another. Unless you're renovating a home to sell it, it should be about working out what works best for you and sticking to your guns.
https://www.instagram.com/p/CI2lX0KFOKO/
Where's the best place to seek inspiration?
From all around us! Day-to-day, we love Instagram and Pinterest, but we also seek inspiration from travel, hotels and glass magazines.
How can we update our home on a budget?
Everyone wants to feel good in their home, but not everyone is in the position to renovate or build something new. Just because you can't knock down some walls, doesn't mean you have to live in a home that has no style or soul. A lick of paint does wonders to refresh any space, so start there and slowly add in some fabulous styling pieces.
What's worth investing in?
There's no two ways about it, appliances are an investment in your home that will instantly enhance the look and feel. Always do your research to make sure you select appliances that meet the needs of your family. There's nothing worse than a dishwasher or washing machine that's too small for your family's needs!
We always choose appliances that are as good to use as they are to look at. For House 12, we selected a range of Electrolux products including the RealLife XXL fully integrated dishwasher because it's fully integrated into the cabinetry, and pops open at the end of the cycle to naturally air dry your dishes – genius!
What are the core elements of a room?
Identifying the focal point of a room or space is really important. It can be a structural element, like a picture window or fireplace, or a piece of statement furniture or artwork. Once determining that, build the rest of the room around it, starting with big ticket items like large furniture pieces. Without homewares, trinkets, books and candles, a room can end up looking more like a hotel than a home. But it's best to leave these items until last, after all the major furniture and soft furnishings are in place.
What styling pieces are you currently coveting?
Anything with natural colours and textures, and organic shapes: