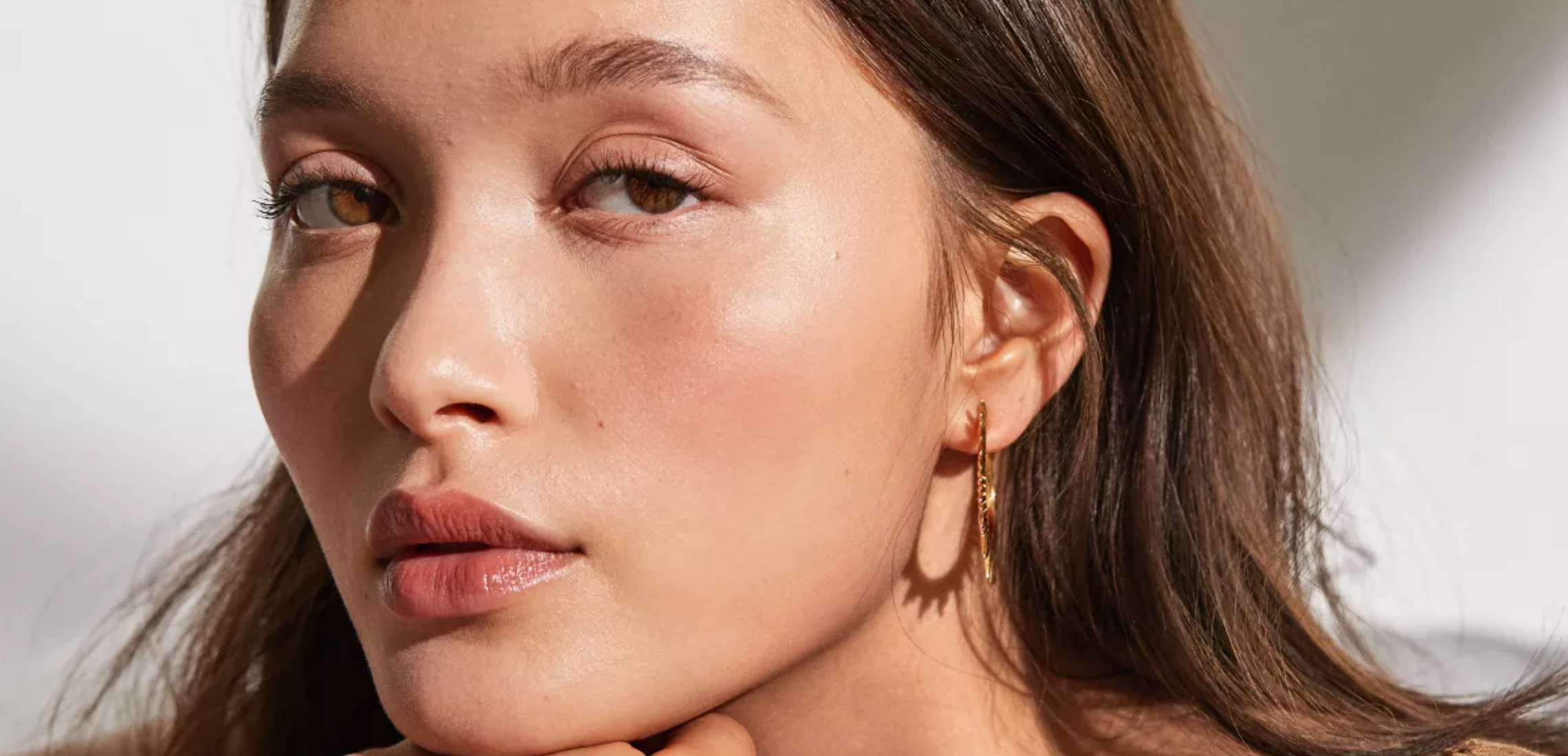 My Holy Grail: 5 Face Masks We Swear By
For every skin type!
---
If you're anything like us, your weekly self-care sesh consists of binging The OC (thoughts on the reboot?), sipping on a glass of wine, and letting your favourite face mask soak in.
There's nothing like a beautiful mask to bring that day-spa feel into your own skincare routine, and it seems like there's no better time to indulge in a little bit of luxury when it comes to your beauty routine.
We're all about sharing some beauty secrets and when we come across a goodie, you better believe we're going to tell you about it! We've put our heads together to tell you all about the face masks we're obsessed with. These are the holy grail products we've tried and tested, to bring you our honest opinions on why they now have a permanent spot on our vanities.
These are the masks you'll want to tell your friends about… we sure have! Whether you're dealing with dehydration, clogged pores or a dull complexation, we'll tell you how these babies help us with our own pesky skin concerns!
Fi | Deputy Editor
Go-To SkinCare Clay Mask $48
I'm a sucker for anything Zoë Foster Blake does/says/puts on her Instagram, so it's no surprise I tried The Removalist Clay Mask as soon as it came out. TBH, I've never liked how drying clay masks can be so I was sceptical, but also knew my pal Zo would never create something that made my pores gloomy. Firstly, it's extremely luscious, so you can already tell it soothes and replenishes rather than drawing out every inch of hydration. It's also packed with Kaolin clay, zinc oxide and pepper berry – making it a delicious touch (and smells good enough to eat!). It's calming, soothing, and lovely on the skin. I love that it doesn't give you that dry/cracked feeling and honestly, it smells so heavenly I could rub it everywhere. My skin always feels so refreshed after using it. An essential to my routine now!
https://www.instagram.com/reel/CL-SNeqnn-L/
Astrid | Journalist
Estée Lauder Advanced Night Repair Concentrated Recovery Powerfoil Mask 4pk $125
Gimmie a product that can make this tired mum look a million bucks with minimal effort! This sheet mask is currently a fave in my beauty arsenal. I just pop it on and go about my business cleaning and tidying up (no downtime here!), and after 10 minutes, I remove it, and rub any excess liquid into my face, neck and décolletage. I look as if I've had a full night's sleep, which has not been the case since 2019! Each treatment delivers a surge of liquid revitalisation, immersing my skin in a double dose of Hyaluronic Acid – a powerful moisture magnet. I love that it gives my skin a dewy, supple-looking finish. And despite its name, I use it both morning and night. Hot tip: pop it on before an event and witness the magic. Your skin will *glow*, even under makeup! I love that I can see the difference in my skin after just one Powerfoil. Swipe your beauty cabinet clean kids, this mask is the only baby you need on your shelves!
https://www.instagram.com/reel/CKTdBmEJc8a/
Bethan | Creative Assistant
Skin Physics Vitamin C Brightening Sleep Mask $39.95
I'm pretty low maintenance when it comes to my beauty routine, so I always find myself opting for skincare that is simple, yet effective.  So, having a product that I can just whack on right before bed and not have to worry about is just perfect for me! That's why this Skin Physics Sleep Mask is my go-to fave. This fresh-smelling gel mask holds encapsulated hydrogel spheres that store pure vitamin C, E and Hyaluronic Acid. These guys pop and blend into skin as you apply, giving your face a big drink of nourishment. I have quite dry and sensitive skin, so I have to be a little cautious with exfoliation. I opt for this guy which includes papaya extract for enzymatic exfoliation. Basically, this means the mask gently goes in and munches away all the dead skin cells on the top layers without harsh scrubbing. Winning! I apply this guy once a week for an exfoliating, brightening and hydrating treatment – everything my skin needs. My top tip is to let it soak in for 10 minutes, and then apply my regular moisturiser to lock in the goodness!
https://www.instagram.com/p/B_TQFZyo3pM/
Jasmine | Journalist
The Ordinary Salicylic Acid 2% Masque 50mL $21.90
If you were to drop by my place on a Sunday afternoon, you'd probably find me with this mask on and a glass of red wine in-hand. The only difference is, unlike my fellow Stylers who have super dry skin, mine is super oily. So, I pop The Ordinary Salicylic Acid Masque on my T-zone once a week to control those cheeky black-head boys. The salicylic acid and charcoal munch away the dead skin cells (mmm!), and help to dry out the spots, while the glycerin and squalene infuse back into the skin, so it doesn't flake. Plus, it's affordable AF and I reckon I've only repurchased this mask once in the years I've been using it. That's my idea of a gewd time.
Mel | Social Media Coordinator
Minenssey Nutritious Skin Treatment Mask $10
In all honesty, I'm not much of a mask lady. I usually remember once a month that it's an important part of a skincare routine, and slap one on while making dinner. So, when I picked up the latest copy of Vogue and saw a Minenssey sheet mask, I knew it was a sign. Vaguely remembering the brand name coming up in convo in the office as one with great ingredients, I unpeeled the packet and manoeuvred the sheet on, looking spooky AF in the process. This serum-soaked mask was filled with the good guys: hyaluronic acid and niacinamide (learn it, and love it!). This dynamic duo are already heroes in my daily skincare routine, so I wasn't expecting much when I peeled it off, but after rubbing in the excess serum, I woke up the next morning *glowing*. My skin was super even, hella hydrated and seriously plump. Who dis?! *Adds 5x more to cart*
Still want more? Discover where to find Brisbane's Best Facials!