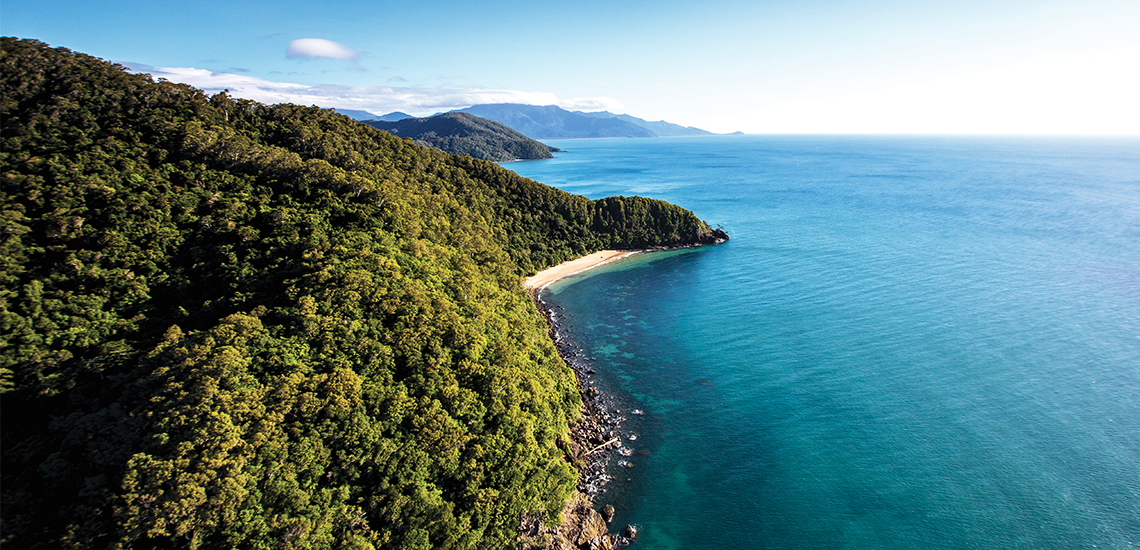 A Guide To Tropical North Queensland
It's never been more important to support local tourism
---
Daintree, Daintree, Daintree… where do I even begin? The moment I stepped off the plane and into that balmy North Queensland air it felt like the two-hour flight had whisked me away to another country, but without having to exchange money or catch a dodgy taxi. Tick! We then started on our journey along the mind-blowing Great Barrier Reef drive and arrived at the Daintree Rainforest river crossing. It was then we found out that the dandy ol' Daintree is completely off-the-grid and the phone service… zip! Into the wild, we went.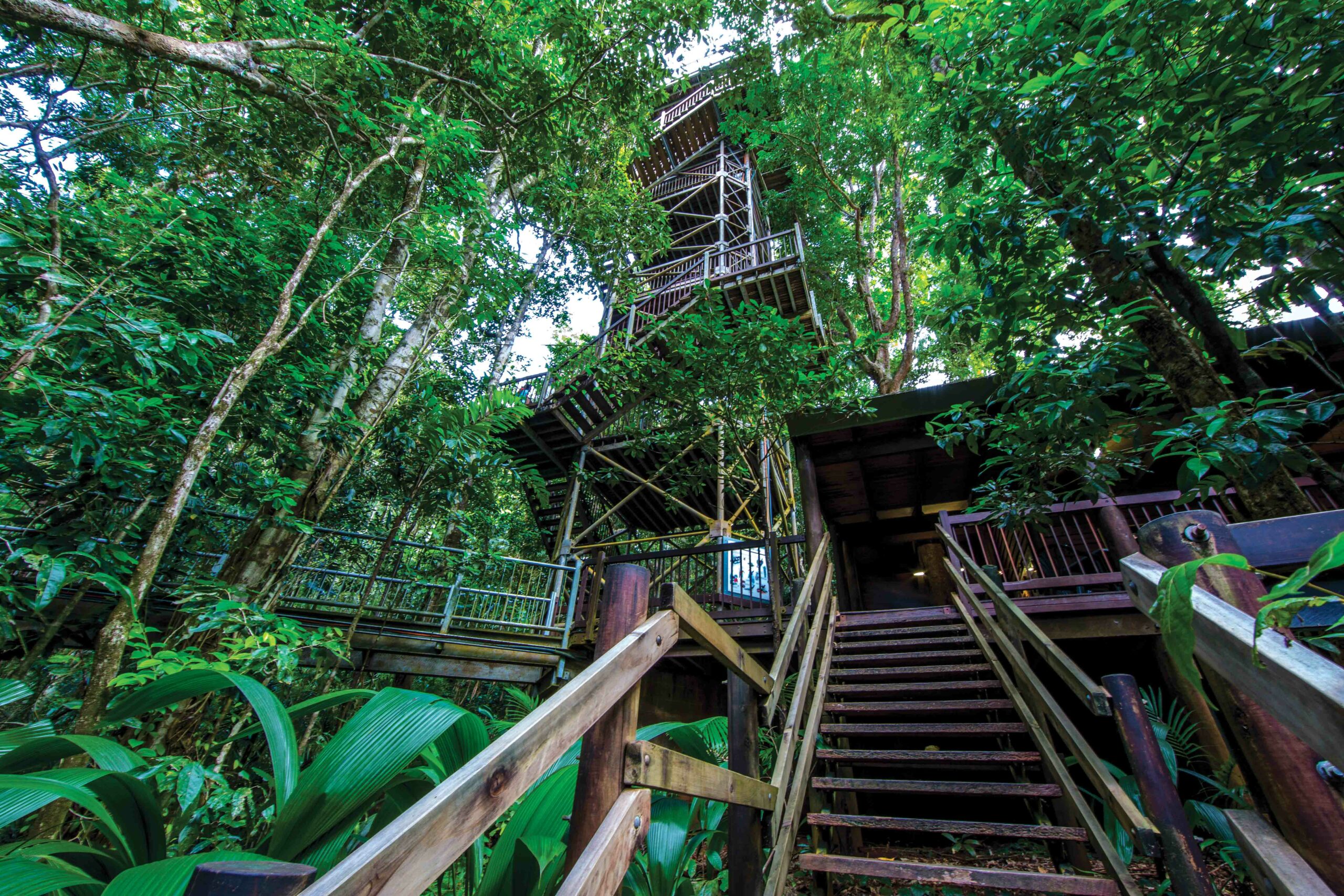 Stepping into the rainforest
Our first stop: the Daintree Discovery Centre. We spent the afternoon walking through the rainforest (literally) in the footsteps of the dinosaurs and cassowaries with our cool-AF tour guide, and my inner David Attenborough was loving it! And the exploring didn't stop there. We cooled down after our walk with a dip in a freshwater spring, downed an ice cream in 3.5 seconds and finished at our accommodation for the night, Mist at Cape Tribulation. With only three luxurious boutique cabins nestled into the rainforest, it was an experience I won't soon forget. In hindsight, it was perfect for a honeymoon… maybe I'll be back one day!
Stepping onto the river cruise
After arguably the most relaxing morning of my adult life laying around on the day-bed (no phone reception remember), we were whisked away to board the Daintree Boatman Nature Tours. I can't even tell you how much I was looking forward to this. Not only was the boat solar-powered so we didn't disturb the river creatures, but our tour guide was also super passionate about the wildlife (namely the crocs). After passing a few log-o-diles, we came across a big fella named Scooter getting some sun on the riverbank. Year, made.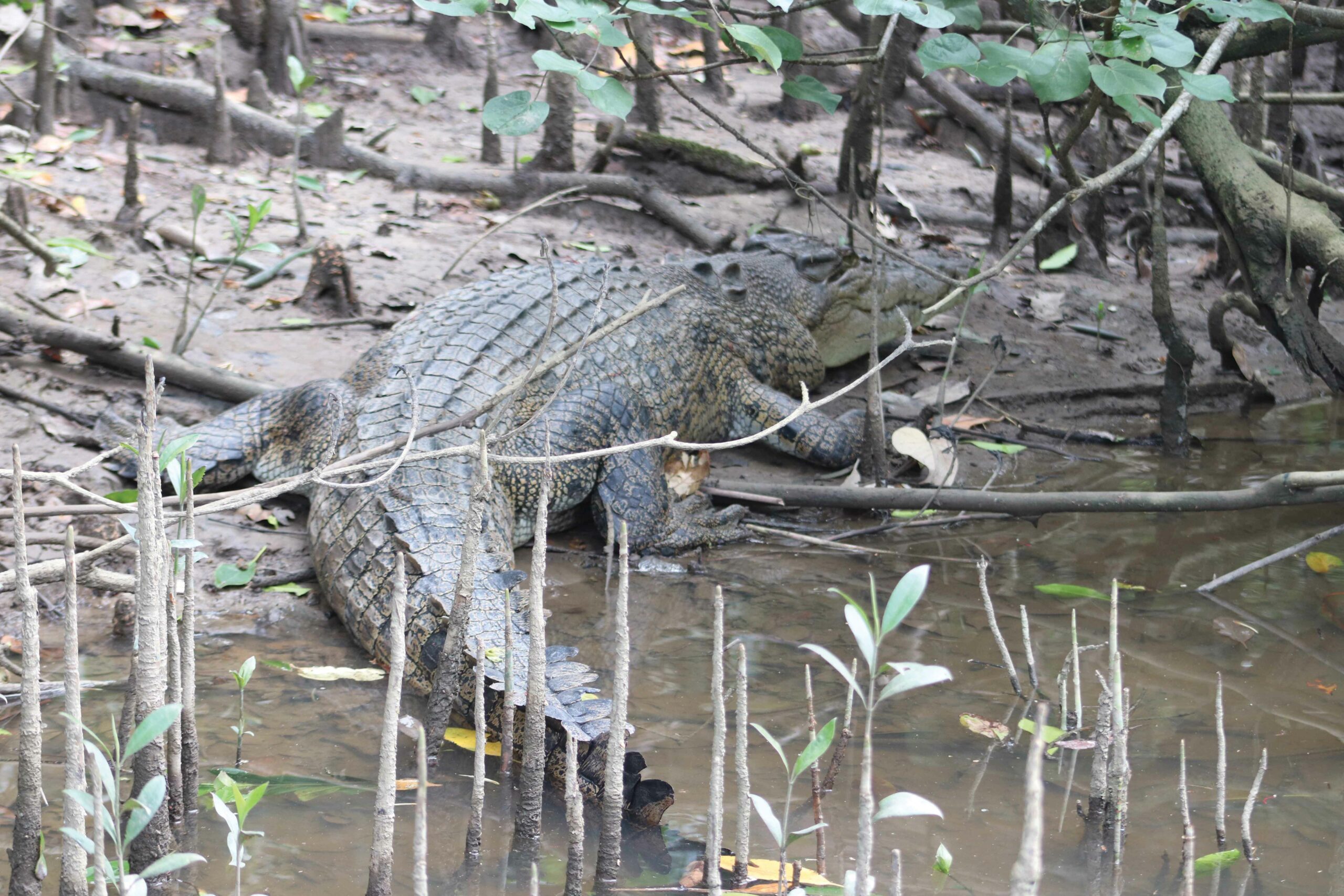 Stepping into paradise
And the day didn't end there. We then jumped on a bigger boat (a yacht actually) and sailed to Low Isles – a pint-sized island off the coast of Port Douglas. And we struck Great Barrier Reef gold, with glassy conditions to snorkel beside a sea turtle, an octopus (rare apparently!), reef sharks, colourful fish and a giant clam. It was magical, there's no other way to describe it. And only made better seeing the sunset on the sail back.
Tropical North Queensland is full of incredible gems to explore and take-in, and these are just a small few. So, go on, Dain-treat yourself to a much-needed, much-deserved getaway in the wildly beautiful Australian tropics. There has never been a better time to book a local trip and support our own.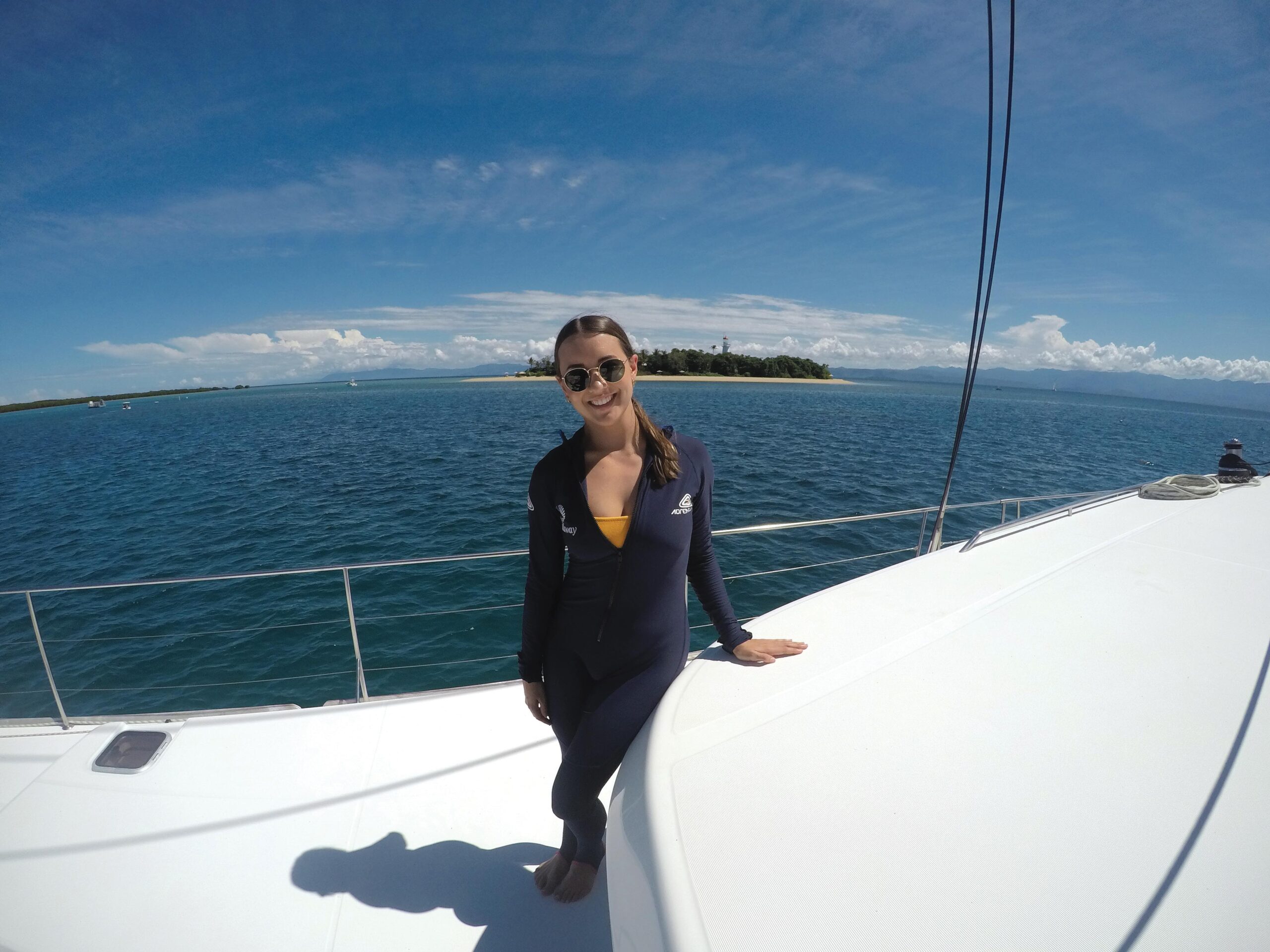 If you're after a few ways you can support Aussie tourism from home, why not consider:
Leaving a shining Google review for your favourite accommodation, experience, restaurant etc. These will hugely support the businesses when they're back up and running!
Sharing an image from a previous Oz holiday and tagging the local tourism company so they can share your pic. Also, for the mems.
Chucking pages like @tourismportdouglas a follow so you can keep up-to-date with the latest news and out-of-this-world imagery from the region.
On that note, like, comment, share, send a smoke signal – anything! It all helps.
Research ways in which you can support the businesses when isolation is over. For example, going direct to your accommodation to book for example. Ask any small holiday-making business and they'll tell you how much it helps.
And once this is all over, because it won't last forever, explore Australian regions like Tropical North Queensland. It means more to them than you know.
An important message of support: while we understand the current need not to travel and to observe social distancing for the immediate future, we're offering up travel stories of inspiration and hope for when people can travel again.
Facebook: @portdouglasdaintree
Instagram: @portdouglasdaintree
Facebook /tourism.portdouglas
Instagram @tourismportdouglas
www.tourismportdouglas.com.au
www.visitportdouglasdaintree.com