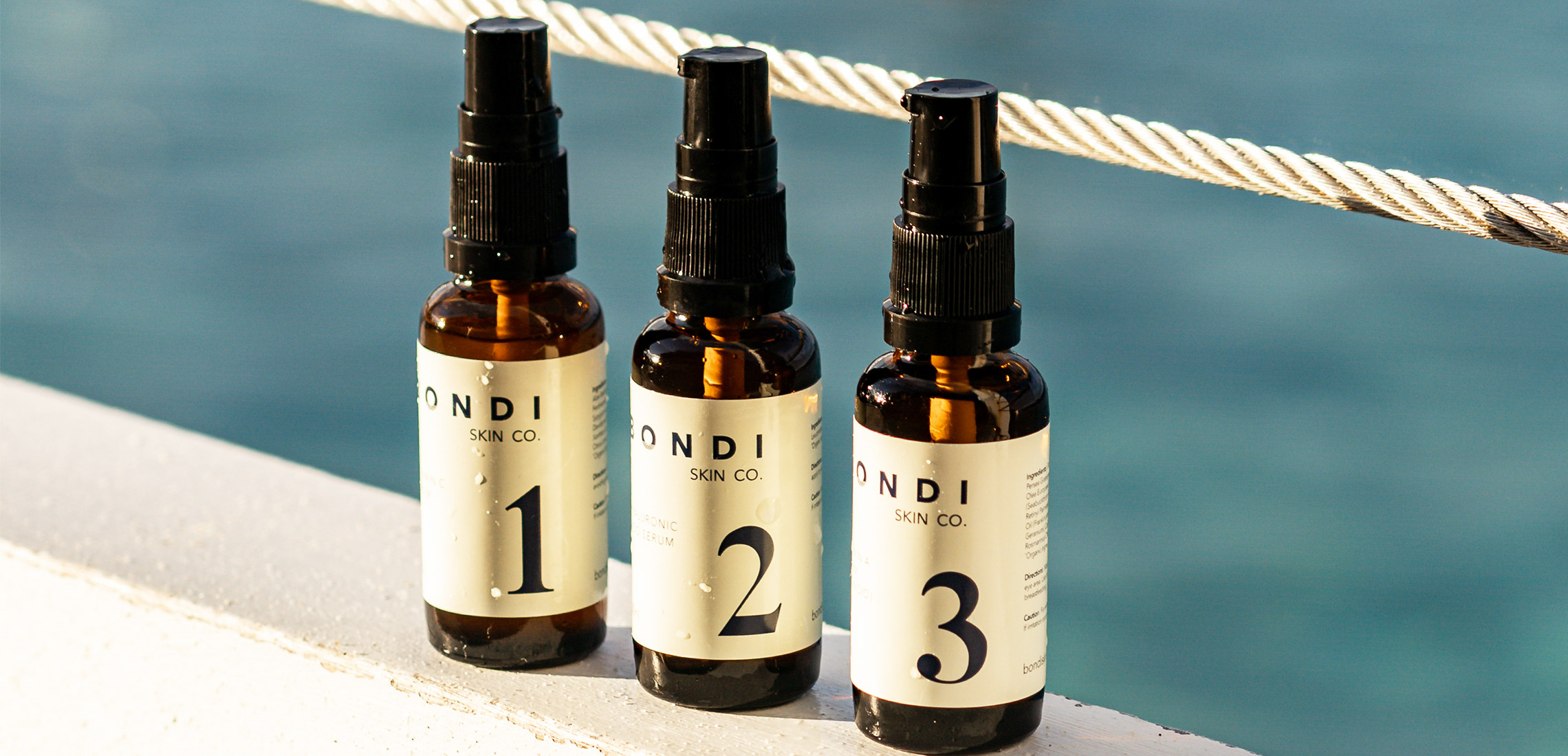 Our No BS Guide To Men's Skincare
For your most handsome self!
---
As a long time sufferer of a partner who steals their serums, I can safely confirm that MEN ARE INTO SKINCARE! Antiquated notions that a thorough skincare routine is a female's only game have long been debunked – and the stats prove it. Research shows that the men's skincare industry is only continuing to soar as more and more brands target their products to the dapper dudes who are keen to keep their skin happy. Now we'll be the first to admit, the world of skincare can be super confusing and can easily land in the too hard basket. But it doesn't have to! We're here to help our brilliant Brisbane guys nail an easy yet effective skincare ritual with some top-notch advice from the best in the biz, the guys from Bondi Skin Co. 
Founded in 2020 by three best mates Chris, Dougie and Nick, these boys from Bondi know their sh*t when it comes to skincare! With the idea of making simple and highly efficient products for men, they created a range that's grounded in quality, and made from Australian ingredients with successful results for improving the skin. The Style gals and the Bondi boys have combined our mutual brainpower to bring you lads the ultimate no BS skincare routine you need!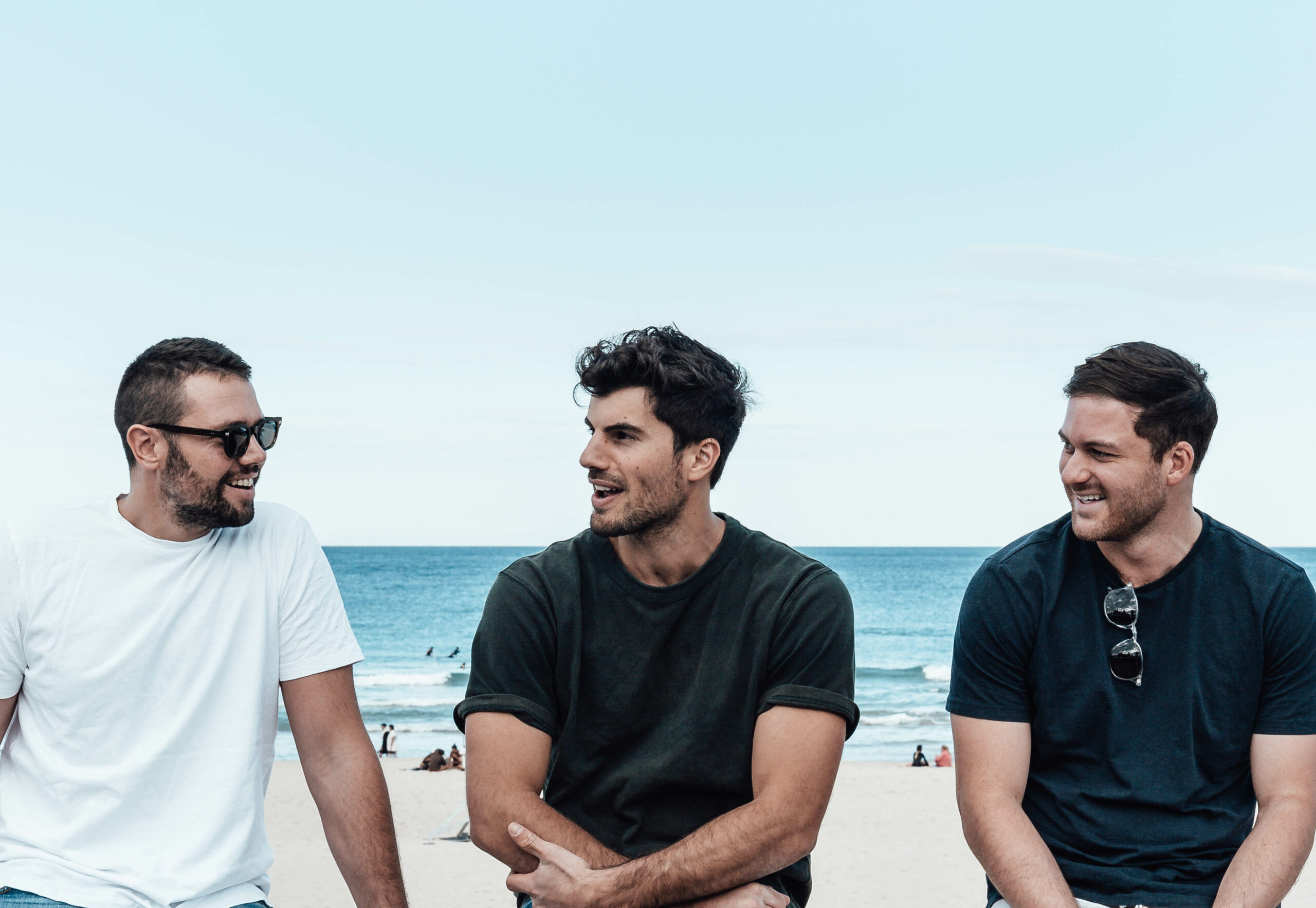 When it comes to your skincare routine, you'll want to keep it concise and consistent! Now most products are unisex, however male-specific products do take into account that men generally have thicker skin, higher collagen density (damn you!), more sebum, and more prevalent facial hair. We've detailed all the products you need for a routine that's minimal effort, with maximum results below… winning!
Cleanse
Alright, this one is a no brainer. When it comes to your morning routine, a splash with tepid water is all you really need. After all, your skin has only been exposed to the products you used the night before and your (hopefully clean!) pillow. It's your nighttime routine where cleansing is key. You'll want to start with an oil cleanser or cleansing balm to breakdown the build-up of product or pollution that has gathered on your skin throughout the day. After rinsing this off, your next step is to apply a water-based cleanser. Depending on your skin type, this could be a milk or cream cleanser for dry skin or a gel cleanser if your skin is on the oily side. This two cleanser system is the perfect start to your skincare routine and your first step to a fresh face!
Exfoliate
As we mentioned earlier, men typically have thicker skin and more sebum, which means exfoliation is vital to your skincare routine! An effective exfoliating treatment will breakdown those dead skin cells, leaving only the fresh and healthy layers of skin. It will also help any other products you apply to your skin to penetrate deeper and work more productively. For those just embarking on their skincare journey, we would highly recommend a chemical exfoliator. Keep an eye out for products that mention beta hydroxy acids (BHA) or salicylic acid which are the ninja fighting warriors for clearing out clogged pores!
Brighten
Now you may have only come across Vitamin C when you're pumping the orange juice during cold seasons, but SURPRISE! It also works wonders for your skin! Antioxidant properties fight against environmental factors such as air pollution, dirt, and chemicals in the air. Plus, it also helps increase the potency of your sun protection – which is key for us Queenslanders! This Vitamin C Serum from Bondi Skin Co. packs a punch when it comes to reducing redness, dark spots, and under-eye circles, promoting a healthier overall complexion.
Hydrate
From an aesthetic standpoint, a hydrated face is going to look younger, fuller, and brighter, however the importance of hydration extends far beyond this. A hydrated face also offers greater protection against environmental aggressors. Hyaluronic acid is a naturally occurring compound found in the body that attracts and holds onto moisture in skin cells, promoting overall skin hydration. Plus, it is well known for reducing the visibility of fine lines and wrinkles. Dab on a few drops of this Bondi Skin Co. Hyaluronic Acid Serum onto freshly cleansed skin and you'll see a vast improvement in overall texture and appearance! You can use this morning and night, and our top tip is to apply it with damp hands for the most optimal application.
Anti-ageing
Take note from the likes of Pharrell Williams who is literally ageing in reverse –  it's partially genetics but also an amazing skincare routine! Anti-ageing products are super important as they can assist in protecting your skin from premature ageing. Australia has one of the harshest environments in the world, so our skin is subject to environmental aggressors that can speed up the ageing process, leaving our skin looking dull and weathered (we've all seen those leathery-looking faces!). Secondly, anti-ageing products can also reverse the signs of ageing, by promoting and facilitating new skin cell turnover. This is where retinoids like the one in Bondi Skin Co's Vitamin A Serum are crucial! Retinoids are derivatives of vitamin A that help bolster collagen production and facilitate skin cell renewal. They are known to help reduce the appearance of acne, sun spots, and wrinkles, resulting in a more even, smoother skin tone.
Sunscreen
Alrighty, our last stop on this skincare journey… SPF! Now guys, if there is one thing you absolutely must do to have healthy skin, it's to apply sunscreen! As we mentioned, Australia has one of the toughest environments and that is mostly due to the high volume of sunshine we get. Your skincare routine is practically null and void if you don't apply sunscreen before stepping out every day. Make sure you opt for a broad-spectrum sunscreen with a factor of at least 50+. Using a good quality sunscreen will not only protect you from harmful rays but also help to fight the signs of ageing. It really is the cherry on top of a perfect skincare routine!
Shop the whole range from Bondi Skin Co. here!
And make sure you check out their socials here!