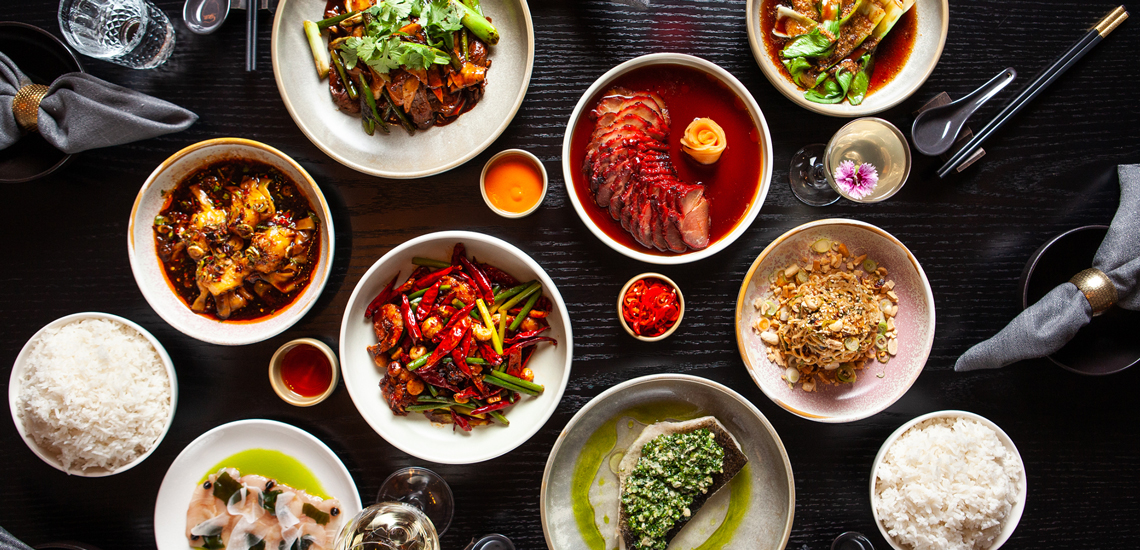 Our Fave Restaurants Are Delivering
The reunion your taste buds have been waiting for
---
Just a quick note: This post is sponsored. To prevent a paywall or annoying pop-up ads, we sometimes need to publish sponsored content but we only promote brands that we think are doing great things and our readers will love!
If you're anything like us and you've been missing decadent dumplings, smoky lamb shoulders, flame-grilled halloumi or an oh-so-juicy-two-hands-needed burger with wings, then it's time to go dark. Brisbane's most delicious quartet – Donna Chang, Byblos Brisbane, Blackbird and Lord of the Wings – are coming together and coming to you from the Ghanem Group Dark Kitchen.
No longer do you have to decide between four iconic dining destinations as now you can have them all. It's like having your cake and eating it too – dreams really do come true. Consider this the ultimate swapsies with a luxe twist.
Turn your lounge into luxury with a signature black pepper beef fillet or steamed prawn wontons dripping in aged black vinegar dressing from Donna Chang. Or, fly your palate to the Mediterranean with homemade Lebanese spiced sausages and traditional falafel dipped in tahini sauce from Byblos.
If parking up at the dining table is more your speed, then how about a three course feast in the form of Cuban-style pork in smoked paprika, cheesy potato gratin and chocolate pear bread and butter pudding from Blackbird? Or, if comfort food in the comfort of your own home is what you're after, char-grilled wings and an original buttermilk fried chicken burger from Lord of the Wings is sure to hit the spot.
To be honest, there's really no need to choose; at Ghanem Group Dark Kitchen you can mix and match and enjoy it all. Plus, signature cocktails, beers, wines and milkshakes (for both the under and overage) are available too.
Each cuisine will be available at the one central location (171 George Street, Brisbane City). With takeaway and delivery on offer, the reunion between you and the tastes you love will be better than the Jonas Brothers and Destiny's Child combined.
P.S. Pre-order by calling 0477 008 252. And, at this stage it's only available Wednesday through to Sunday from 12pm