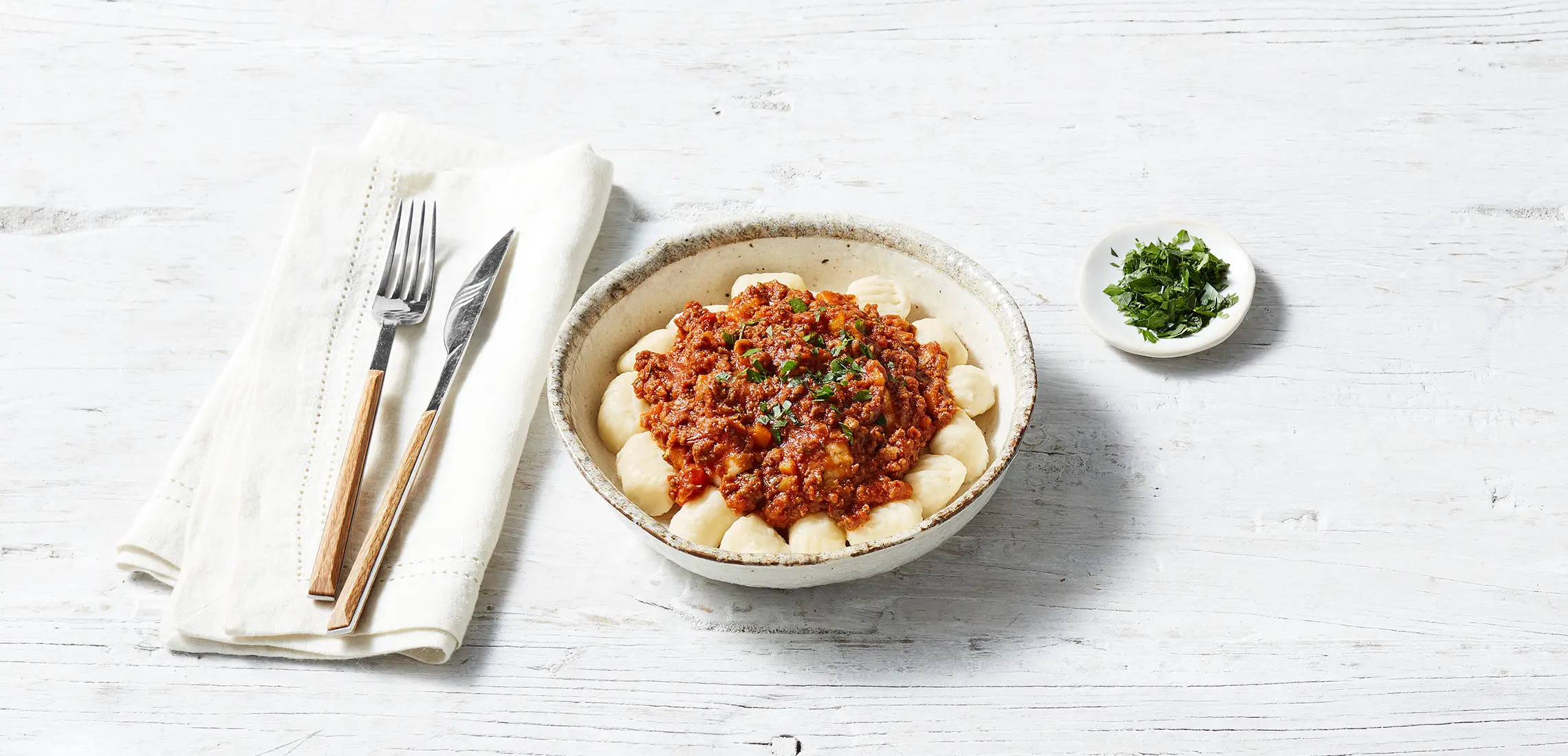 Stuck On Winter Eats? These Family-Friendly Meals Serve In Seconds! 
Warm your soul (and stomach) this winter
By Guest Styler | 28th May 2021

Just a quick note: This post is sponsored. To prevent a paywall or annoying pop-up ads, we sometimes need to publish sponsored content but we only promote brands that we think are doing great things and our readers will love!

Whether you're a parent who's always on the go, running your own business, or looking after relatives, deciding what meals to cook for your family can feel like one of life's biggest chores. Not all of us can enthusiastically float into the kitchen at 5:30pm to whip up a marvellous creation without a plan, which is why meal planning is your saving grace!

Thankfully, the ready-meal masters at Chefgood have teamed up with Style to give you a few ideas for nourishing and delicious meals to make for a range of occasions. Chefgood is a meal delivery service that produces food made with locally sourced ingredients. Handcrafted by real chefs in Melbourne, these meals aren't the typical mass-produced, bland frozen boxes you'll find in supermarkets. Chefgood radiates everything about a restaurant, offering healthy and tasty meals – and delivering them right to your doorstep!

So, the next time someone says, 'What are we eating today?' you'll be able to open the fridge and say, 'Take your pick!' We've listed a few of our favourites to help you out.
Brekky with the fam: Spanish style scrambled eggs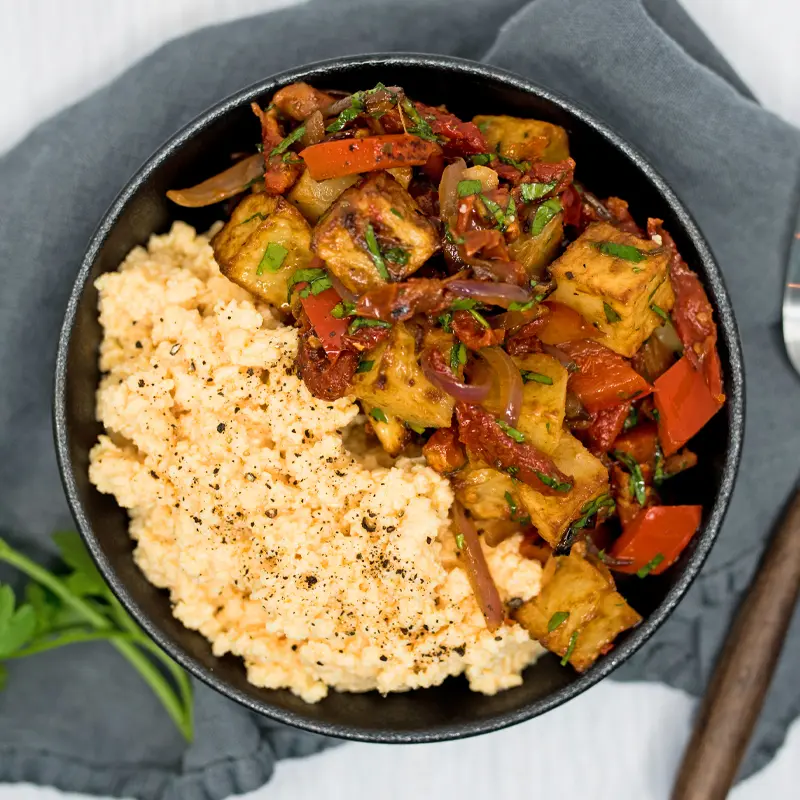 As the saying goes, breakfast is the most important meal of the day. However, it's also the meal most people tend to skip because we often feel like there's not enough time for it in our busy lifestyles. Whether you're in a hurry to get to work or get the kids to school, Chefgood's Spanish style scrambled eggs are a fuss-free option.
Packed with plenty of protein and served with a rich, tomato sauce with potato, capsicum, and onion, this meal is a sure-fire way to get you and the family going in the morning.
Lunch on-the-go: Gnocchi with slow cooked beef ragout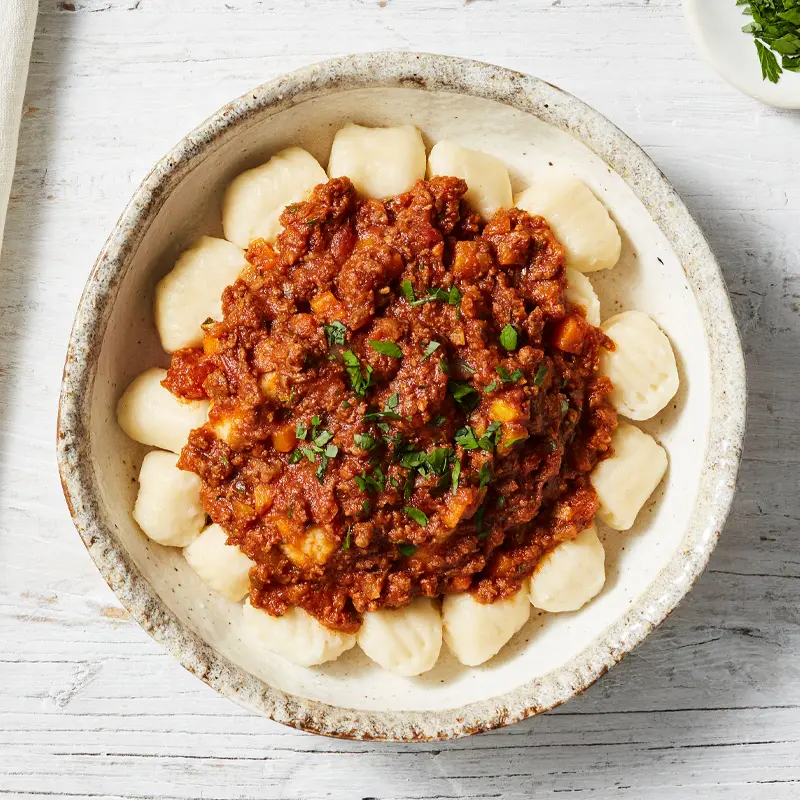 For when you're tired of bringing in a wimpy sandwich or sad-looking salad for your weekday work lunch, Chefgood's gnocchi with slow cooked beef ragout is the ultimate upgrade!
This light and fluffy, handmade potato and ricotta gnocchi will melt in your mouth and have all your co-workers wondering which nearby Italian restaurant you snuck off to. Made with a slow cooked beef ragu with rosemary and thyme, this meal is also perfect for anyone to take as their lunch – work, school or uni!
Dinnertime: Chicken Massaman curry with brown rice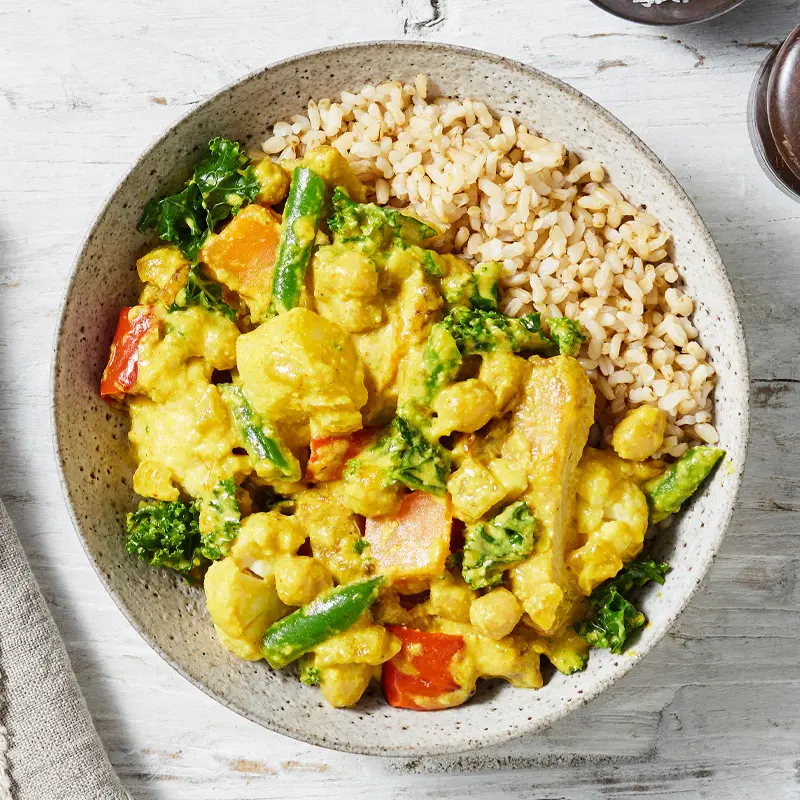 Dinner is the one meal of the day where everyone gets to sit down at the table and take their time eating together. Save yourself the stress in the kitchen so you can actually enjoy this time with your family and friends.
The chicken Massaman curry with brown rice from Chefgood is a mouth-watering dinner option with flavour that packs a punch. It's loaded with immune-boosting turmeric and ginger, served with vegetables, tender pieces of chicken breast, and fluffy jasmine rice.
Dessert! Chocolate and date brownie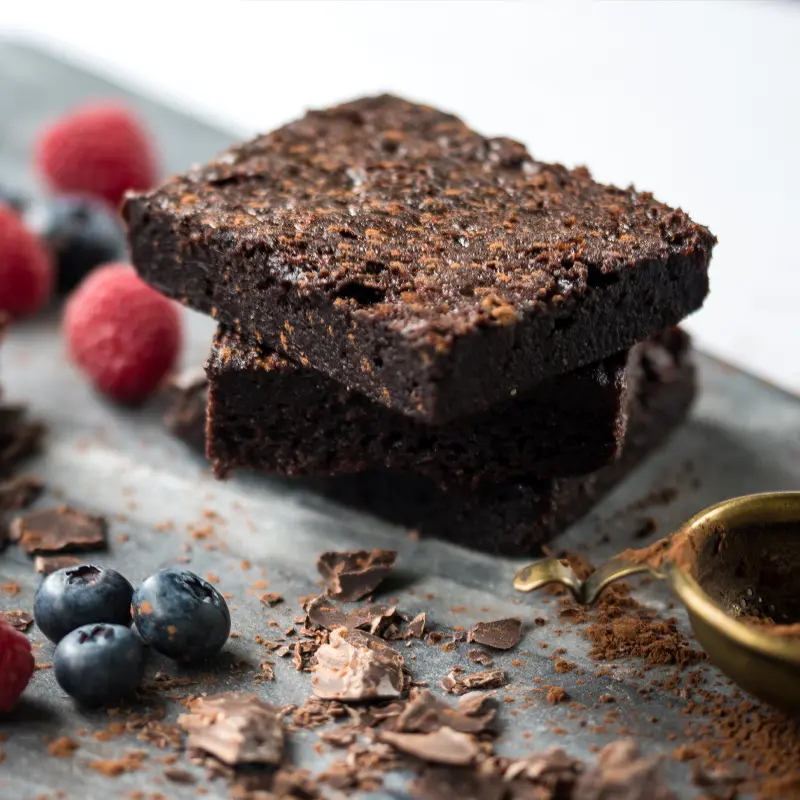 We may be speaking for ourselves here, but dessert is an all-time favourite meal of the day, and Chefgood has a collection of decadent desserts that are super simple to make. Healthy and delicious, their chocolate and date brownie is completely guilt-free and is made with the natural sweetness of dates and rich dark chocolate.
We hope you found some inspo from these Chefgood meals, and are looking forward to serving your family and friends any of these delish, hearty options to keep them warm throughout those chilly winter days. If you want to kick your weight-loss goals, Chefgood also offer delicious weight loss meal plans to mange those cravings, as well as a range of  everyday wellness meal plans with larger portions packed with nutrition and flavour.
What to know more about what other meals Chefgood offers, or learn more about their story? Check out their website here!