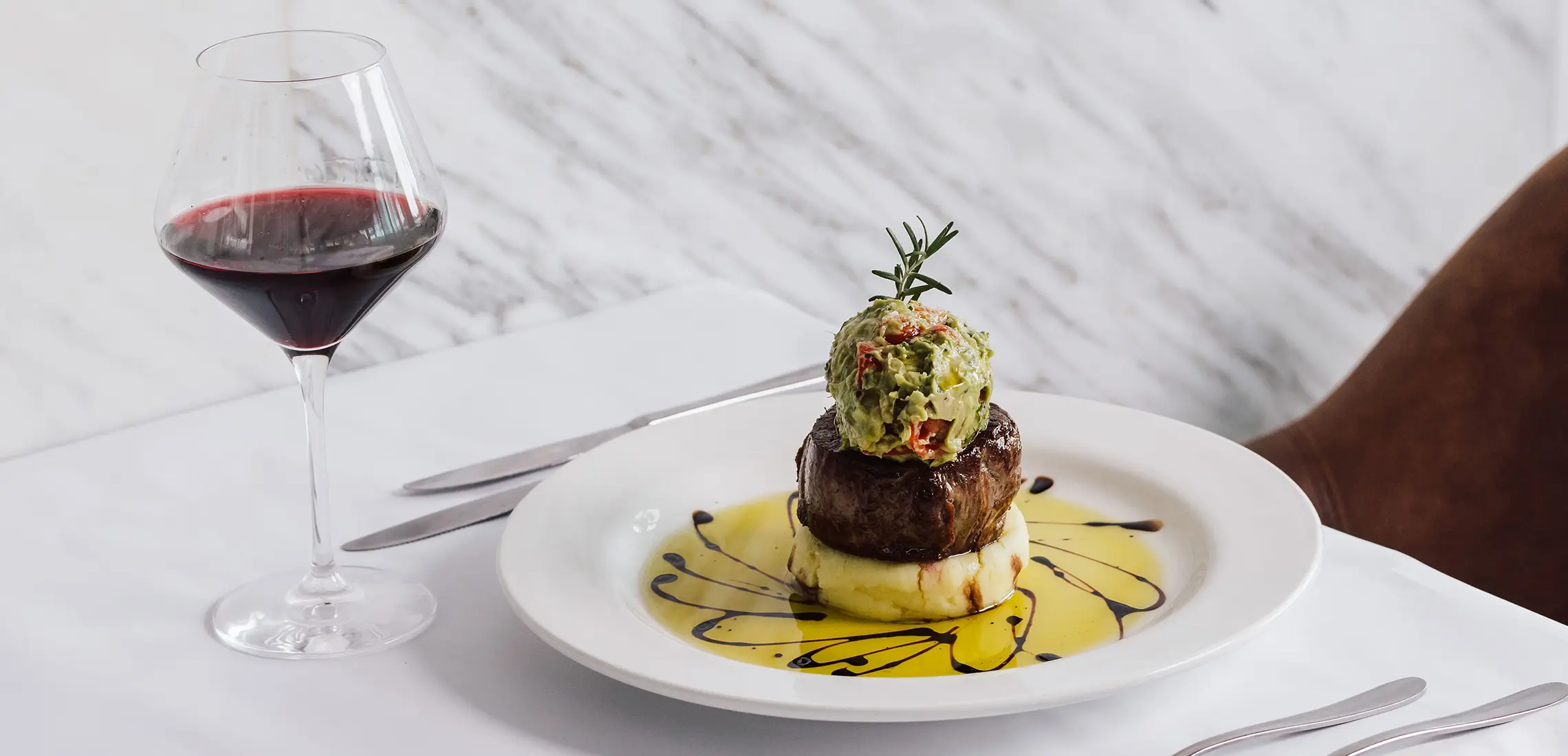 Six Dishes You Need To Try On The Gold Coast This Winter
Winter warmers worth the drive
By Astrid Taemets | 6th July 2022

One of life's greatest pleasures is a memorable meal, and those with a passion for flavour and flair love the theatrics of chasing that next dish.

Whether spice is your forte or hearty winter dishes are what you're craving, Sanctuary Cove is home to a range of restaurants who plate up bite after bite of tantalising tastes.

So, the next time you're looking for a meal with meaning, take a drive down the M1 to Sanctuary Cove, where cuisines from all cultures are waiting to be devoured.

Taste the flavours of Asia thanks to Dragon Cove's talented chefs known for bringing authentic Cantonese dishes to our shores. Warm up this winter with their Beijing Beef Julienne dish bursting with oriental flavours.

Say hello to the Cove's latest restaurant, where the tequila and good times flow. Featuring cacti in every corner and terracotta tables, Pablito's feels like stepping into Mexico City itself. Plating up authentic Mexican dishes to a hungry crowd, be sure to order a Taco Share Board, where fresh flavours reign supreme. Of course, it wouldn't be a Mexican feast without a margarita or two, and these guys use only the finest tequila to quench your thirst.

Feel the heat with a reservation at The Fireplace, where wood fired cuisine is a welcome winter favourite. Using herbs grown in the resort's garden and the finest local produce, the culinary flair here is second to none. Hungry? You better be! Tackle a 1kg 150-day grain red tomahawk steak from Toowoomba with a whole Moreton Bay bug on the side, and wash it down with one of their smooth bottles of red.

Skip the long haul flight to Europe in lieu of an Italian getaway at Ioesco Cucina. Bringing authentic Italian dining to Sanctuary Cove for over a decade, their seasonal menu celebrates Napoli cuisine with fresh, fun, and contemporary interpretations. Dig into dishes like Steak Primavera, perfectly paired with a glass of shiraz, and say 'molto bene' to the good life!

Winter calls for hearty dishes, and it doesn't get much better than the food found at Red Steakhouse. A modern Australian fine dining restaurant perched right on the waterfront, expect quality cut meats, premium wine, and fresh-from-the-sea seafood. Fill up on their beef wagyu wellington with mushroom pate duxelles and a red wine jus with a glass of Castagna Shiraz Sangiovese on a chilly night.

Winter isn't all about warm dishes to escape the cold – inject the taste of summer into your day with a visit to Bistro 19. Serving up fresh, colourful, and nourishing dishes like their Asian salad, it's not hard to see why this is a favourite among the locals. Bite into grilled prawns, Asian greens, fresh chilli, coriander, cashew nuts, and homemade nuoc cham dressing. Fresh, tasty, and oh-so satisfying.

Feeling hungry? Explore Sanctuary Cove's world-class restaurant offerings and more here.