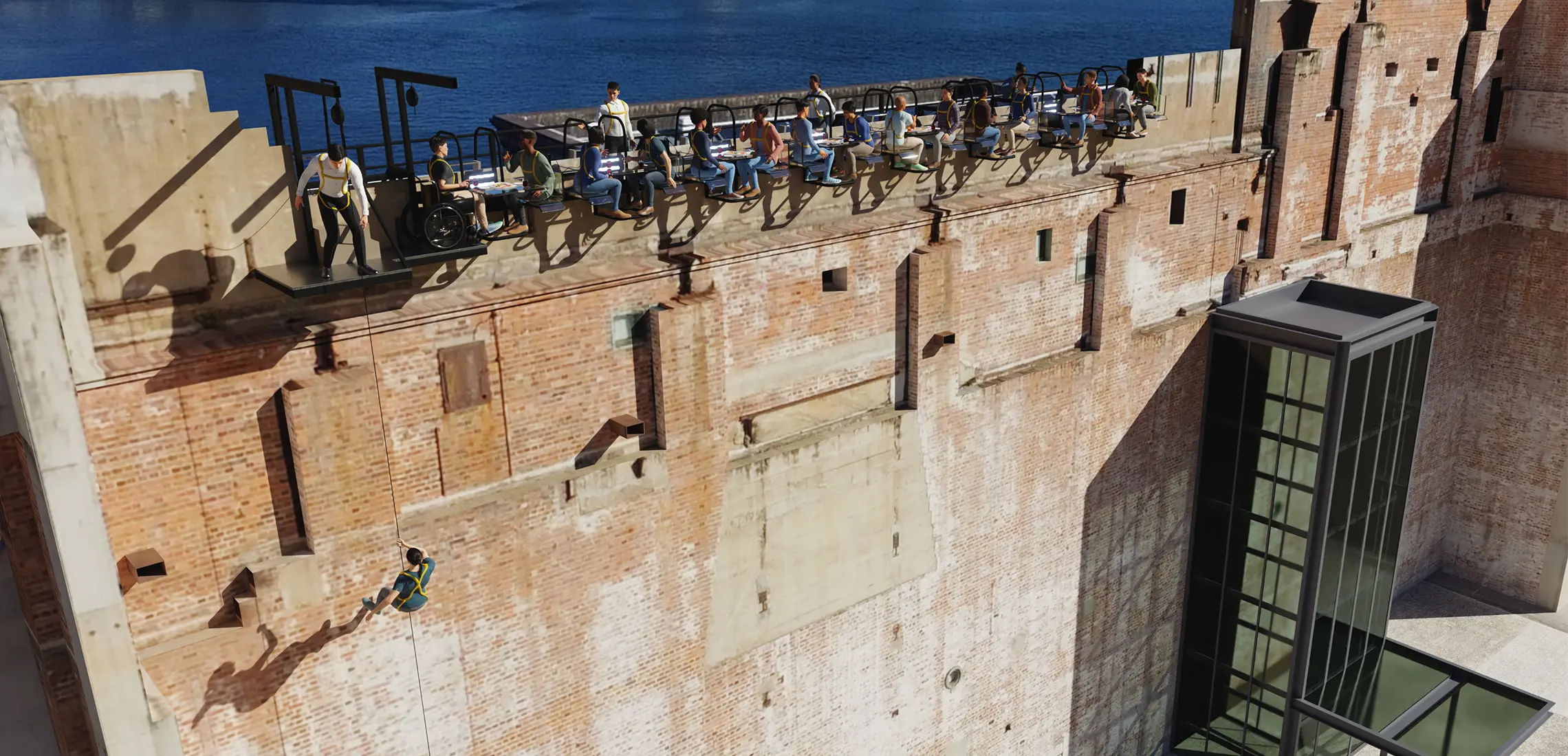 Reach New Heights At Brisbane's First Vertical Restaurant, Vertigo
Don't look down
By Astrid Taemets | 14th August 2023

Adrenaline junkies are in for a thrill this October, when Vertigo – Brisbane's first vertical restaurant – opens at the Brisbane Powerhouse. 

A one-of-a-kind gastronomic experience crafted by the talented chefs from Bar Alto full of thrills, (inevitable) spills, and suspense, diners with daring appetites will don a safety harness and climb out to their seat overhanging a 17-metre drop over Brisbane Powerhouse's industrial facade. Talk about being on the edge of your seat! 

Combining high adventure with fine dining on a whole new level, diners will also have the option to descend back to ground via the Brisbane Powerhouse lift (the sane option) or end the meal with one final cliffhanger: abseiling down the side of the building. 

Hosting tables of two each evening, Vertigo is set to open this October, and for those daring enough to try it, the experience will set you back $250 per person. Thrill seekers, get your kicks by booking your sky high experience here.