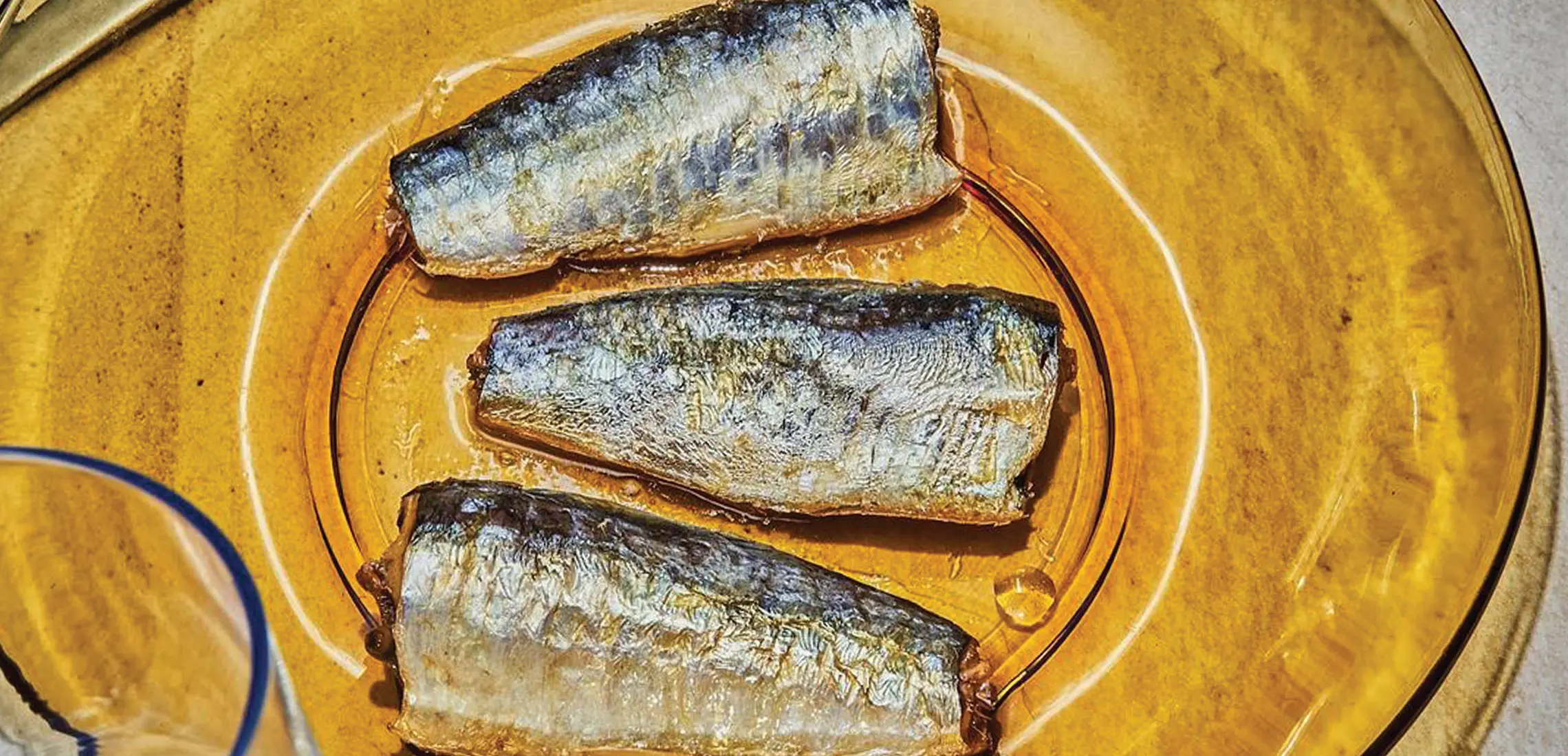 Hook, Line, And Sinker: The Rise Of Tinned Fish Trend In 2023
Turn of the tides
By Guest Styler | 21st March 2023

If you've ever cowered in the corner of your work lunchroom while covertly opening a can of tuna, we get you. But it's time to make that tuna salad with pride, because the tides have turned. That's right! Tinned fish has made a comeback. 

Canned seafood delicacies like sardines, anchovies, and oysters are a staple in countries such as Spain and Portugal, where they are known as 'conservas'. With entire restaurants and stores dedicated to these gourmet snacks, you can expect quality seafood preserved with a range of accompaniments – from natural brine that mimics the sea, to extensive spice blends and even squid that is preserved in its own ink. While these delicacies are beloved by chefs and home-cooks alike across the seas, on home shores it's been a rather different kettle of fish… until now. 

Recently, we have seen preserved seafood swimming upstream. What began as a niche fan club has become the latest digital food craze. Paired with crusty bread and your favourite vino, aesthetic tinned fish boards are the new staple for date night charcuterie.

View this post on Instagram

In the River City, you can head to South City Wine, who boasts an entire menu of 'tinnies', served with baguette and whipped butter. Canned fish brands have jumped aboard too, and rising sales has seen a surge of beautifully designed products. These vintage-inspired, gourmet tins are in a league of their own, transporting us to long lunches in the Mediterranean. 

The best bit? This trend has the potential to be both stylish and sustainable. Brands such as Fishwife and Fish4Ever are at the forefront of delivering sustainably sourced tinned seafood. Hunt around your favourite artisanal or health food store and you will likely find ethically caught products straight from the golden shores of the Spanish coastline. These pantry staples also boast incredible health benefits, being rich in proteins, omega-3, and fatty acids. Add to that, the convenience and affordability of tinned goods, and we're o-fish-ally obsessed.