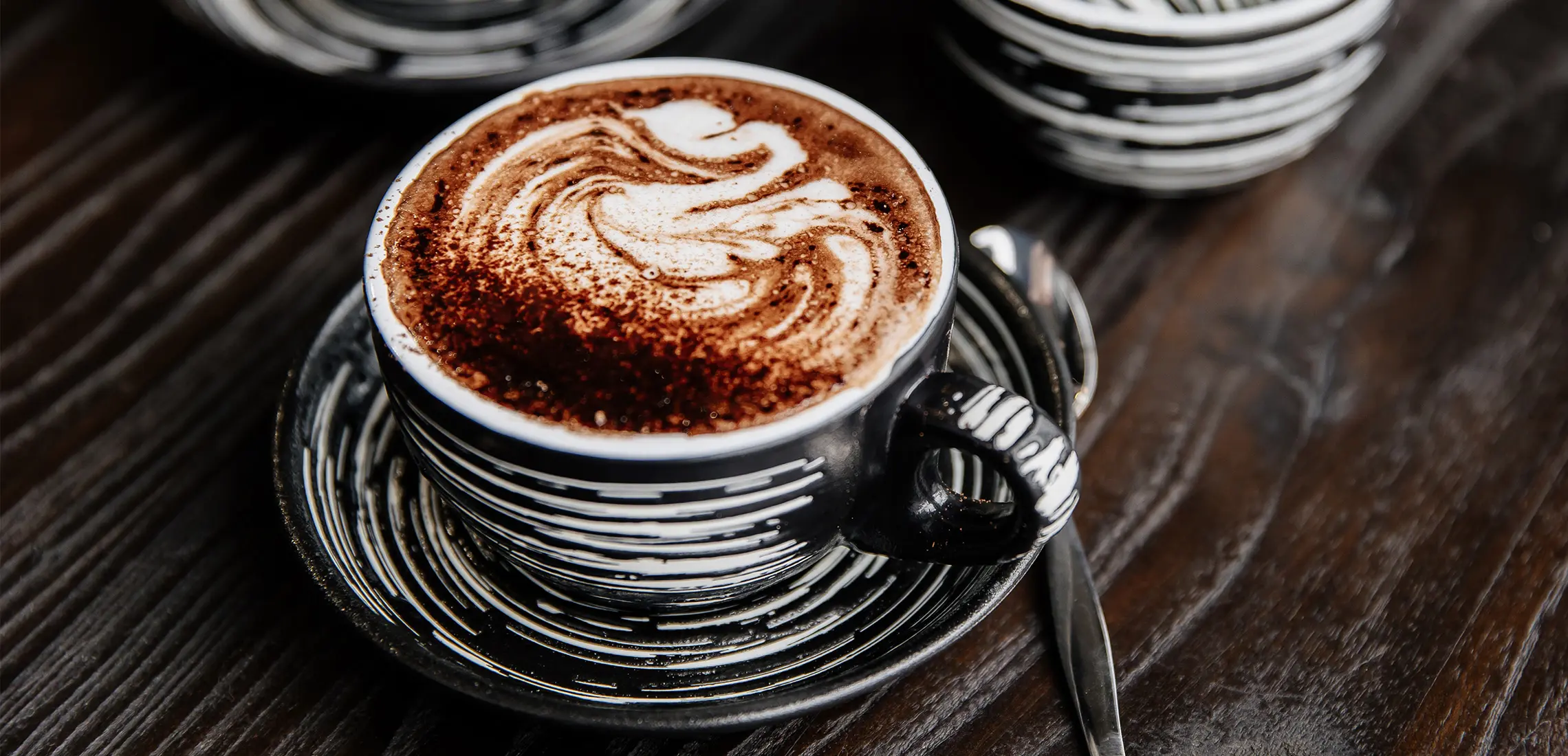 We Tried The New Caffeine-Packed Menu at The Coffee Commune
Crema of the crop!
By Guest Styler | 29th April 2021

Just a quick note: This post is sponsored. To prevent a paywall or annoying pop-up ads, we sometimes need to publish sponsored content but we only promote brands that we think are doing great things and our readers will love!

Tucked away amongst the hustle and bustle of Abbottsford Road in Bowen Hills is a place where coffee lovers unite, and the smell of freshly roasted beans fills the air. Say hello to the crema of the crop when it comes to coffee – The Coffee Commune. Started by none other than the king of coffee himself, Phillip Di Bella who founded Di Bella Coffee, the commune covers everything there is to know about the coffee supply chain, from importing beans, roasting, training, and events. They even have an in-house cafe serving up delicious eats and even better coffee!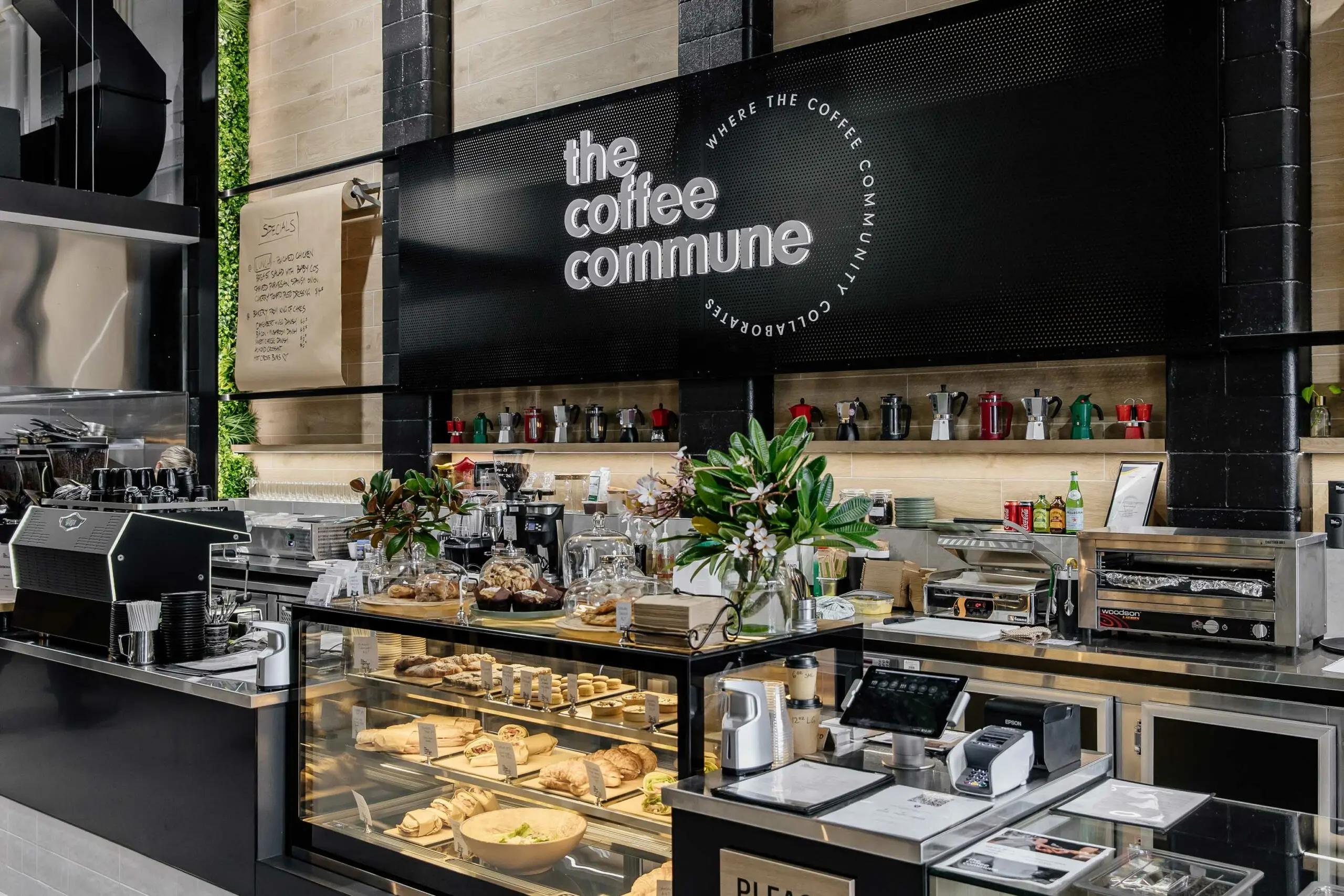 What I love about this place is that it's so unassuming – its façade may sit on the main road, but inside, you feel far from it! The interiors are spacious and modern, giving you a mix between the industrial coffee scene and a comfortable spot to sip your favourite coffee brew.
I start with the coffee (obviously) and run through the flavour notes with general manager and cafe connoisseur, Raihaan Esat. I begin with my go-to order and morning must-have – the humble latte. Made with the Debonaire blend, it's smooth and rich with a medium strength. You can taste the notes of a buttery caramel coming through, too. So very yummy! From there, I try the classic cappuccino on the Arnika blend which pairs perfectly with the chocolate on top, and to finish I sip an iced long black on the single origin from Kenya. It's fruity flavoured with dried fruit notes and a clean medium strength taste.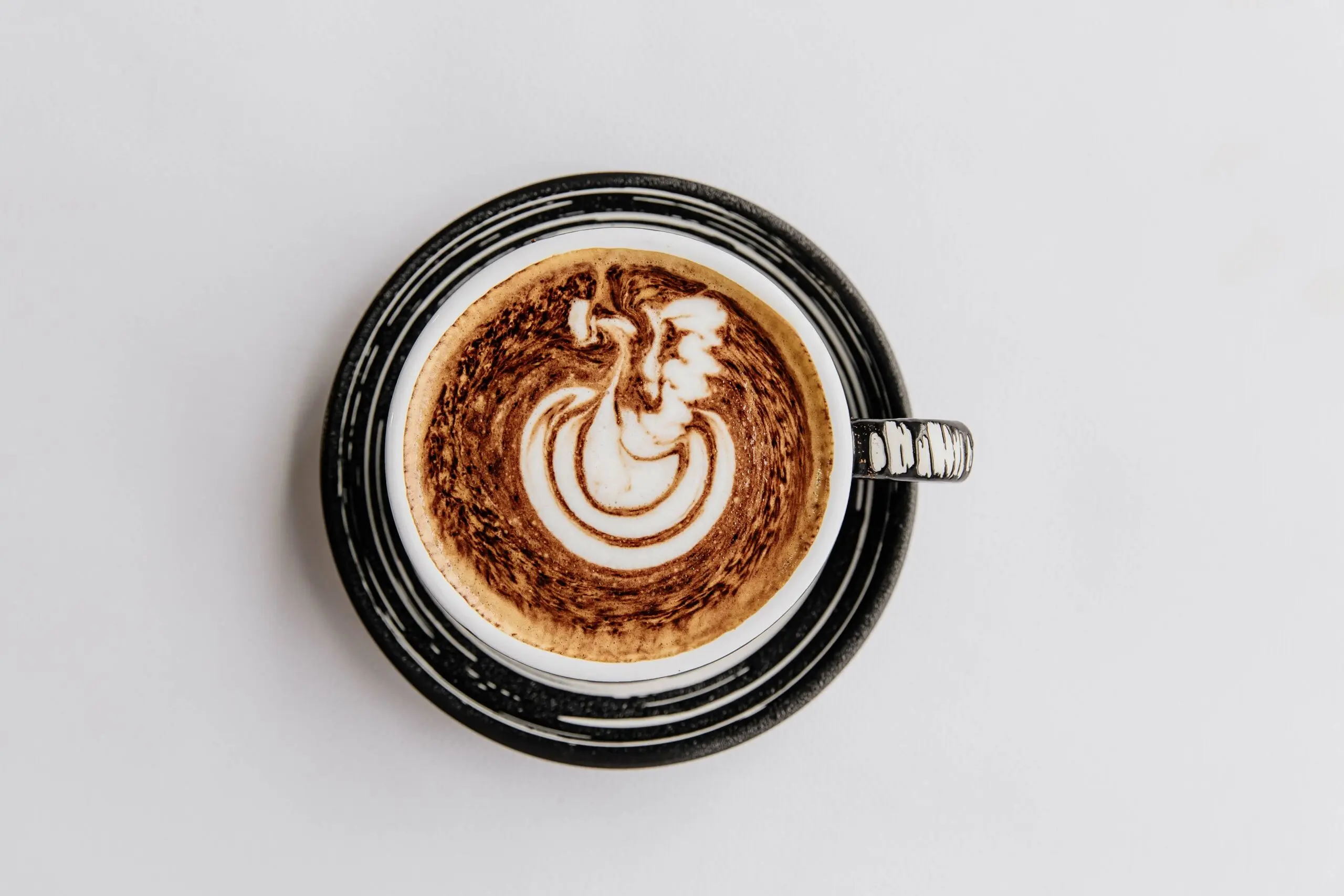 After three coffees, I'm ready for some grub to soak up the caffeine circling my system. The all-day brunch menu is packed with yummy breakfast options, snacks for on the go, small plates to nibble on during a meeting, or something more substantial – which is where my mind is headed.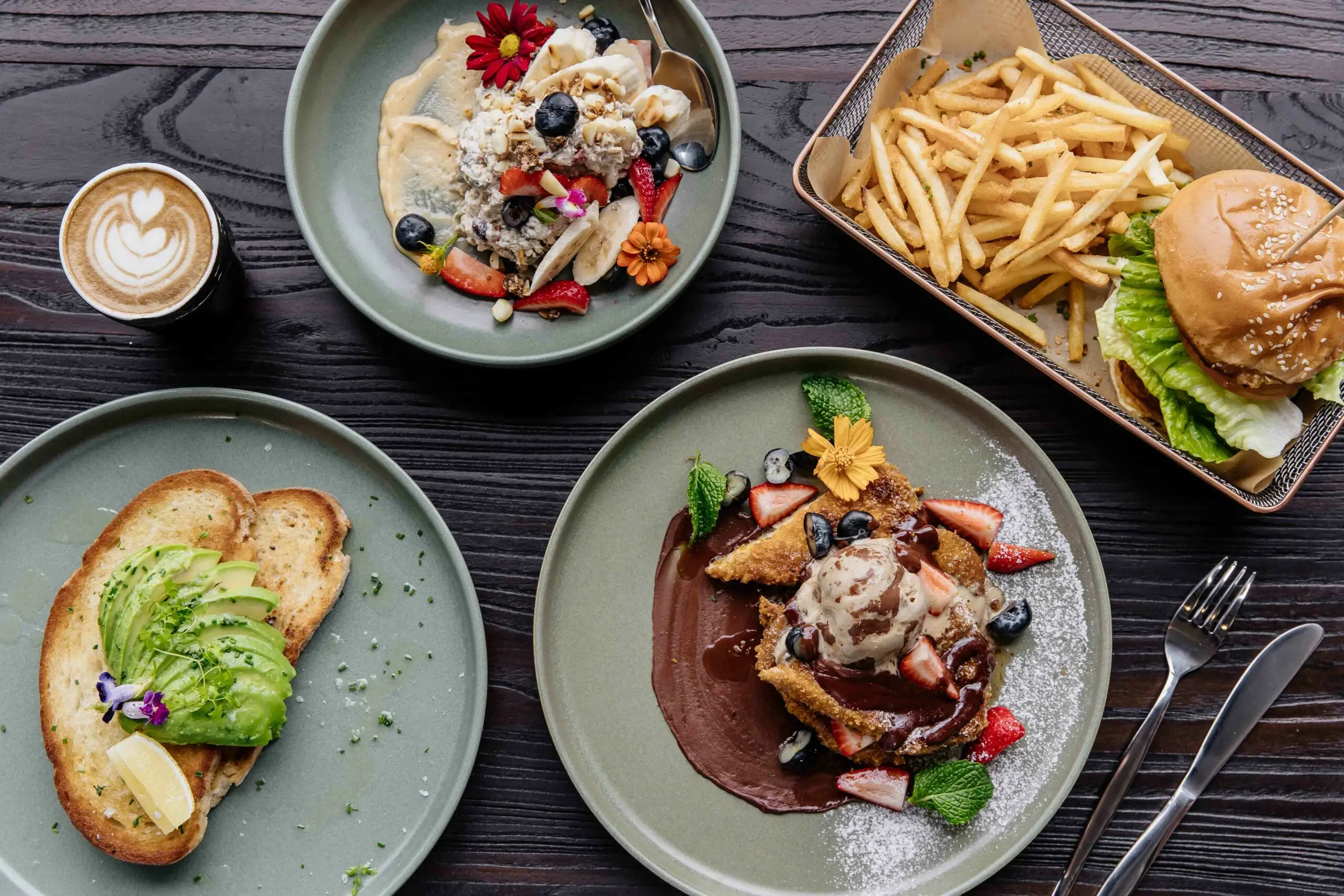 Being a millennial, I immediately opt for the avocado on toast. It's fresh, delightfully savoury, and pairs beautifully with the coffee. For a sweet note, I dig into the crispy French toast with banana, berries, coffee salted caramel gelato, and warm chocolate espresso ganache. It's got the consistency of a chicken parmigiana with its crispy outer layer, and with one bite I'm in heaven – a must try!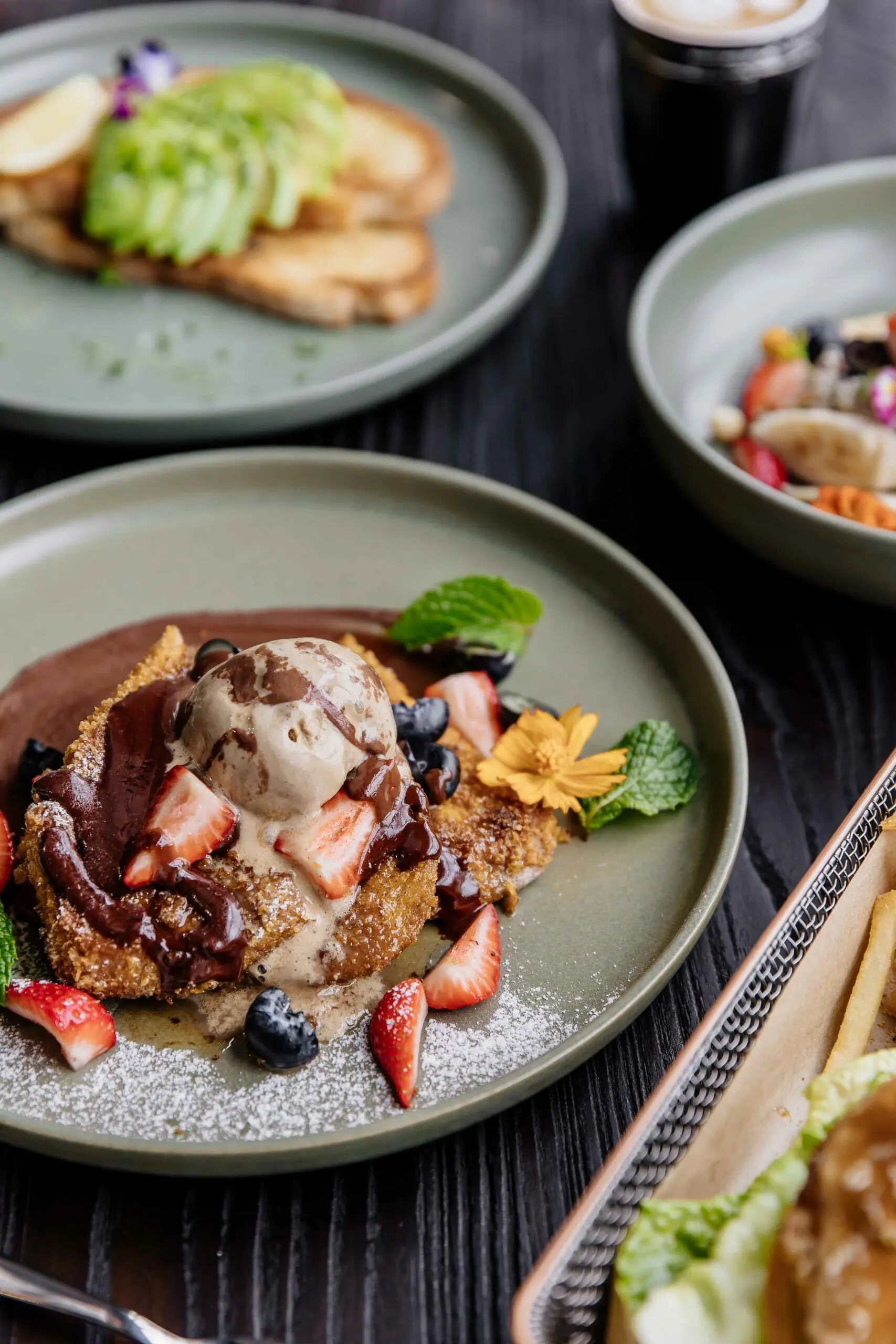 Next, the overnight oats are a welcome spoonful in my mouth, of vanilla bean and apple soaked rolled oats with coconut yoghurt and seasonal fruits. To end, I can't go past the commune burger with Angus beef patty, baby cos lettuce, cheddar cheese, tomato, mustard, mayo, and house made onion jam on a milk bun – yes it comes with fries!
The Coffee Commune is open from Monday to Friday 6am-3pm, Saturday 7am-1pm and closed Sunday and public holidays.