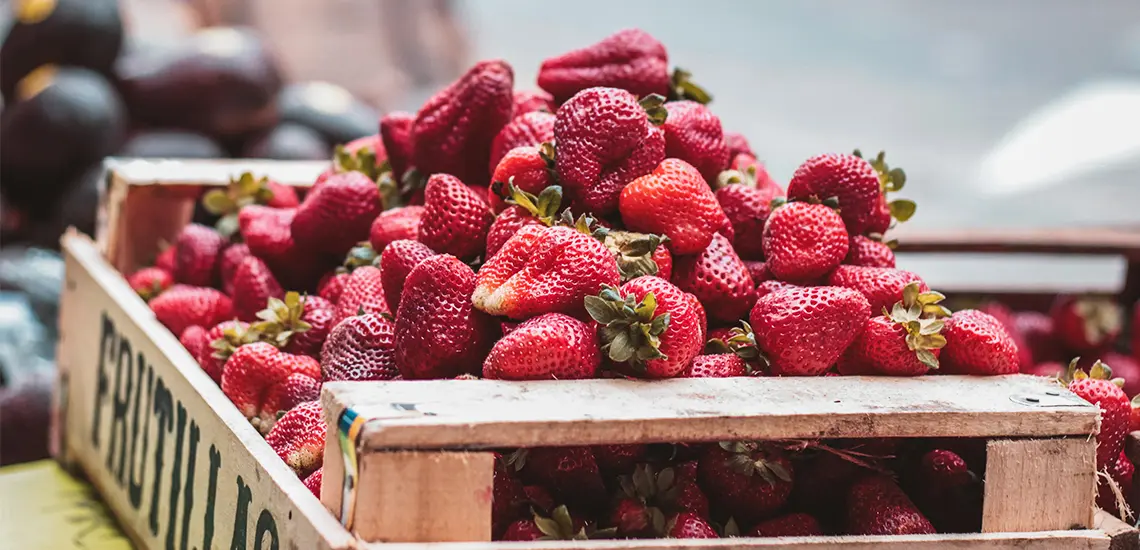 Where To Strawberry Pick Near Brisbane This Spring
Been missing some strawberry kisses?
By Bella Stephan | 25th September 2019

In the words of Nikki Webster, I've been missing your strawberry kisses. Sure, she may have not meant the literal fruit, but we do! From May to October, strawberries are in their prime so before we hit the end of the year, here's your chance to go gallivanting through the beaut strawberry fields near Brisbane. They make great Insta pics, but it's also an activity for a cute date-day or family fun-day, Sunday. To make it easy for you, here's our top four recommendations close to the big smoke.

Not wanting to venture too far? Chambers Flat is the place to hit the road for fresh strawberry picking this season. Located only 40 minutes south from the city, it's a closer destination for strawberry picking for those wanting a quick day trip. With picnic tables set up on the farm in the rural area, you can pick out your favourites and eat them while taking in the serenity. Open seven days a week from August to October it's prime time for strawberries where they are fresh and plump for the beginning of Spring!

Maybe strawberries aren't your jam. Freeman's Organic Farm is an hour and a half drive from Brisbane City and the award-winning farm is a perfect place to pick a range of organic fruits and vegetables, grab a coffee, and if you're lucky you might be able to catch some live music. Make sure you call ahead to book your tour of the farm and don't forget to tell them we sent you!

It may not be strawberries, but certainly worth a mention! If you're looking for something a bit more out there then check out the Kooromba Vineyard and Lavender Farm located in Mount Alford. They boast a robust lavender shop, delicious food from their high-end restaurant, homemade wine and picture-perfect views of lavender fields most definitely worthy of the gram.

Located one hour north of Brisbane's CBD, McMartin's Farm is full of the freshest strawberries in Southeast Queensland where you can take your time picking the juiciest ones! Not a strawberry fan? Not to worry, as at McMartin's Farm you can enjoy a gourmet ice cream, take back some homemade strawberry jam sourced from their very own fruit or sip on Devonshire tea, too. Once you've picked enough strawberries and ready to head out, you can stop by the nearby Marcoola beach to watch the sunset while eating your freshly picked strawbs! How dreamy.

Just a short drive from Brisbane's CBD, Rolin Farms is based in Elimbah where strawberries are freshly sourced for the public to take home and prices are charged per kilo, varying from season to season. Once you're all picked out, explore the farm shop where you'll find plenty of strawb-a-licious goodies. Ranging from strawberry jams, strawberry ice cream and souvenirs, Rolin Farms is a must for all strawberry lovers! With a playground also located on-site, children can spend endless hours of fun after they've picked their fair share of fruit!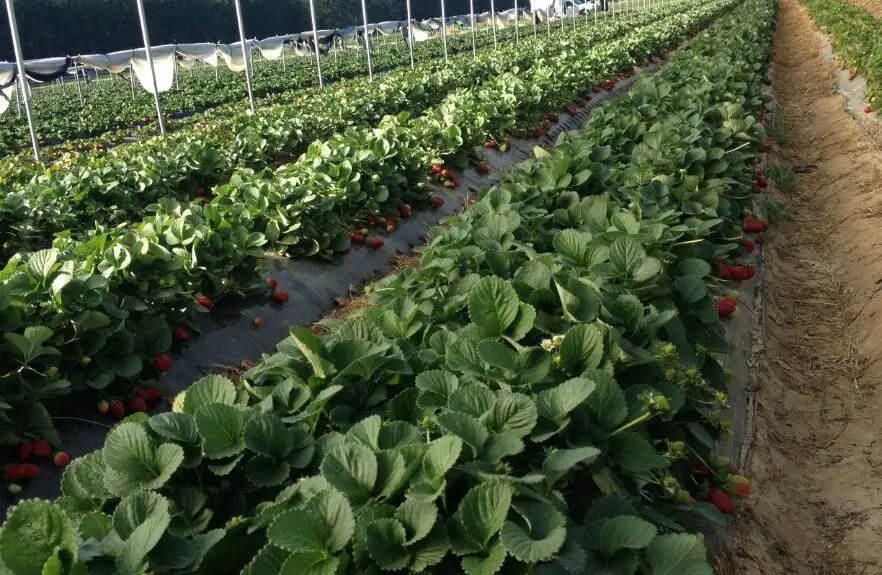 Strawberry Fields | Palmview
Another strawberry farm favourite is the Strawberry Fields situated in Palmview, about an hour up north along the Bruce Highway. Once you've picked the ripest of ripe strawbs and devoured them along the way, finish off your day and pick-up some of their homemade jams, spices, sauces and scented candles for a lasting souvenir, before finishing up your picks on the drive home.