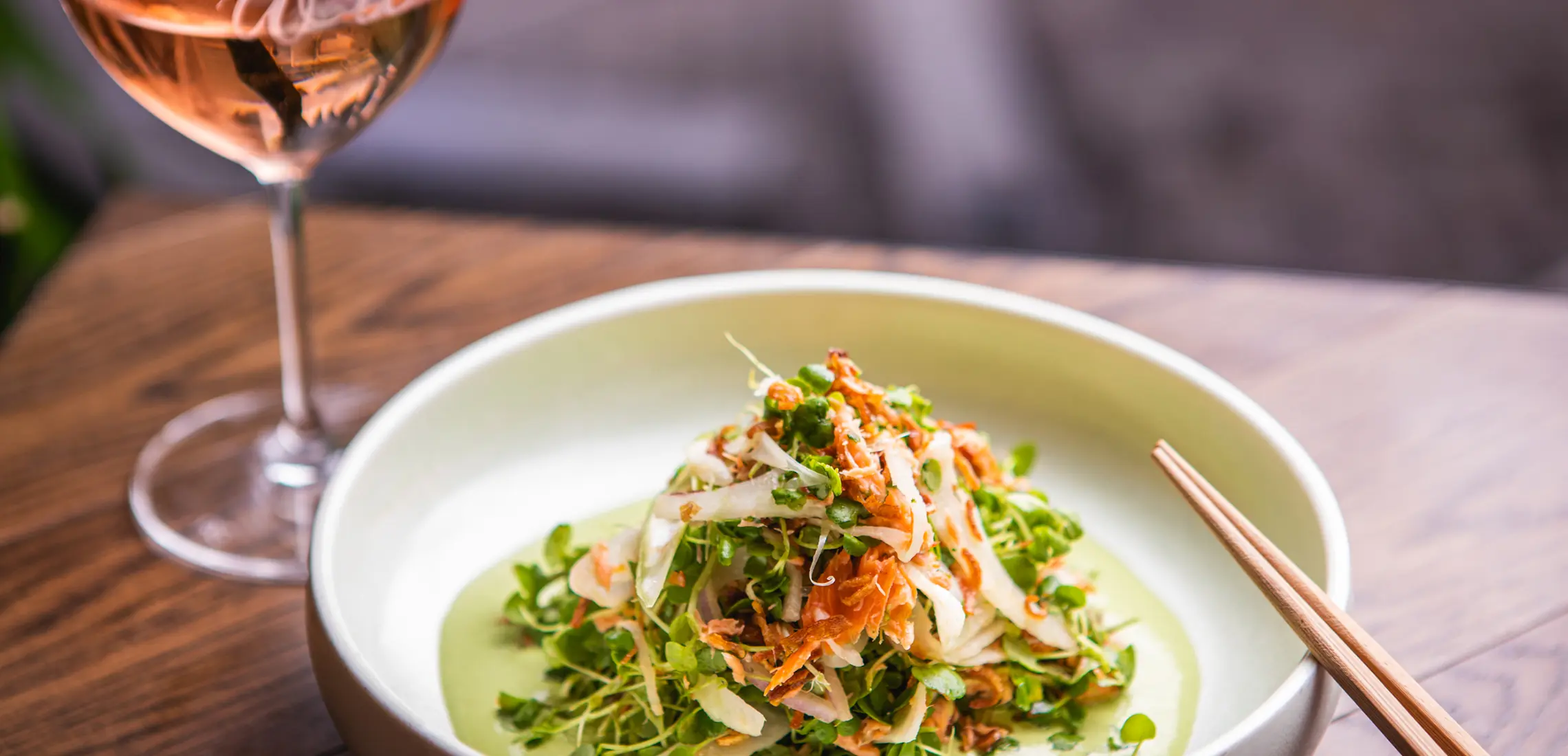 Shhh! 3 Brisbane Chefs Reveal Their Signature *Secret* Ingredient
Consider the tea spilt!
By Guest Styler | 27th December 2022

Handed down for generations, passed amongst the top of the ranks, and guarded by the best of the best, a secret recipe is enough to get people talking or should we say, drooling. 

Ready to take the whisk into our own hands, we chatted to the local chefs, bakers, and keepers of all, uncovering the ingredient (and recipe) which makes their culinary concoctions so delicious.

Disclaimer: no blackmailing, gaslighting, or peer pressure was used in the process… we promise! 
Where do you work?
In Jocelyn's Provisions, Brisbane.
Tell us a little bit about your culinary history.
I was born in Singapore and grew up in Singapore and Malaysia where they are known for street food, and my mum, along with all my aunties were exceptional cooks. As I was growing up, Singapore rose to become a busy metropolitan city, and we were lucky enough to be able to experience more international cuisine, including western cakes and pastries. That got me really intrigued and interested in baking because I thought those colourful, fluffy cream cakes were just the most beautiful sweet things in the world.
What's your favourite dish/cuisine?
It has to be my mum's food. She makes the best Nonya curry, vinegar braised pork, and chilli crab. In terms of sweets, without a doubt my auntie's cookies and tarts. She makes the most delicate, yet flavourful little Nonya pineapple tarts that I can inhale a dozen per minute.
What's Caroline's secret?
It's all about vanilla! One of the most underrated classic flavours, this crème patisserie recipe is one used at Jocelyn's, tweaked by her to perfection to enhance the texture and taste. 
Vanilla Crème Patisserie 
300g milk (split into 240g and 60g portions) 
100g heavy (or thickened) cream 
1 vanilla pod 
75g caster sugar 
35g corn flour (sifted) 
2 egg yolks
5g custard powder (optional) 
Method
In a medium saucepan, mix 240g of milk, cream, and caster sugar. 
Cutting the vanilla pod in half lengthwise, gently scrape out the vanilla seeds with the tip of a small knife and mix the vanilla seeds into the milk mixture. Place the whole scrapped pod into the saucepan as well to get maximum flavour and aroma. Give the mixture a quick whisk and put the saucepan on medium heat. 
Meanwhile in another mixing bowl, combine the 60g milk and egg yolks. Sift the corn flour and custard powder (if using) into the bowl and whisk the mixture together, breaking up lumps of flour that may be present. 
When the milk in the saucepan is heated (not boiling over but you can see steam and small bubbles forming), carefully remove the vanilla pods, and slowly pour half of the warm milk into the mixing bowl of yolk and flour mixture while continuously whisking to combine the two. When the milk and yolk mixture is well combined, pour all the liquid back into the saucepan and cook on low heat, while gently whisking the mixture for a few more minutes until the custard thickens and starts to gently bubble. 
Remove the crème patisserie from heat, transfer into a dish and place a piece of cling film on the custard (touching the top of custard) to prevent a layer of skin forming on top. Chill overnight to set before use. 
Get a taste! The vanilla crème patisserie is used as a base in Jocelyn's Provisions Mango Trifle.
View this post on Instagram
Dario Manca, head chef at Rosmarino and executive chef of Etna
Where do you work?
I am the head chef at Rosmarino, and also just became executive chef for the group with the new opening of Etna right around the corner. 
Tell us a little bit about your culinary history.
My nonnas used to cook for the family once a month, but I guess what really got me into cooking was helping mum and dad when I was older.  They were always busy working, and would call on me over weekends and school holidays to cook some pasta or similar for them. Trust me, they had some horrible food at the beginning, but it is all about practice. I truly enjoyed it, and decided to finally enrol in hospitality school. 
After that, I had the chance to work in a restaurant from age 13-16, before working in a two-Michelin star for a whole summer. From that moment, I knew what sort of cuisine I wanted to dedicate myself to, and followed the stars and the awards, working with some of the best chefs in the world such as Heinz Beck, Antonino Cannavacciuolo, and Gordon Ramsay. 
What's your favourite dish/cuisine?
My big love is pasta, and I enjoy making fresh pasta so much. I've been hand rolling culurgiones – a very challenging Sardinian shape of ravioli – for almost 10 years now, and have never stopped. I think I've made more than five million pieces (give or take).
Bringing his passion for contemporary Italian cuisine right here to Brisbane, Dario's secret lies in preserved lemon. Used in almost every pasta and risotto at Rosmarino, he's put his own signature spin on the ingredient to align with his own taste. 
Preserved Lemon
500g sliced lemons 
200g fine salt 
160g caster sugar
1 tsp bay leaves
1 tsp pepper corns
1 tsp chilli flakes
1 star anise 
1 tsp cardamom pods
1 tsp cloves 
1 tsp juniper berries 
Method
Mix the spices, salt, and sugar together. In layers, cover all the lemon slices. 
Seal the vacuum bag or the jar safely. Keep in a dark spot for 3 months, before keeping in the fridge. 
Get a taste! The preserved lemon is used in Rosmarino's delicious culurgiones alle castagne. 
Where do you work?
I am the Executive Chef, working between Madame Wu and Chu the Phat restaurants.
Tell us a little bit about your culinary history.
I grew up in Cairns and started my career there before moving to Melbourne and working at various restaurants like the Stoke House and Ezard. I have travelled extensively through Asia to sample the local cuisine and incorporate this in my recipes.
What's your favourite dish/cuisine?
I can't say I have a favourite cuisine, I honestly just enjoy good food with good company!
Created by the mastermind himself, his secret ingredient is the ultimate spicy staple – a delicate, flavoursome, and unique green chilli mayo. 
Green Chilli Mayo
4 egg yolks
800ml canola oil
60 ml rice wine vinegar
4 cloves garlic
1 tbsp coriander seed
1 tbsp fennel seed
3 large green chilli
1 bunch of coriander
Salt
Method 
Toast the fennel and coriander seeds in a pan.
Add to a blender with chilli and garlic, put the vinegar on top, then the yolks. Blend until warm.
Slowly add the oil, adding hot water to loosen if it is getting too thick.
Turn the blender up to high and add the coriander, blend until the mayo goes bright green and season.
Get a taste! The green chilli mayo is used in the Smoked Trout Salad at Madame Wu.