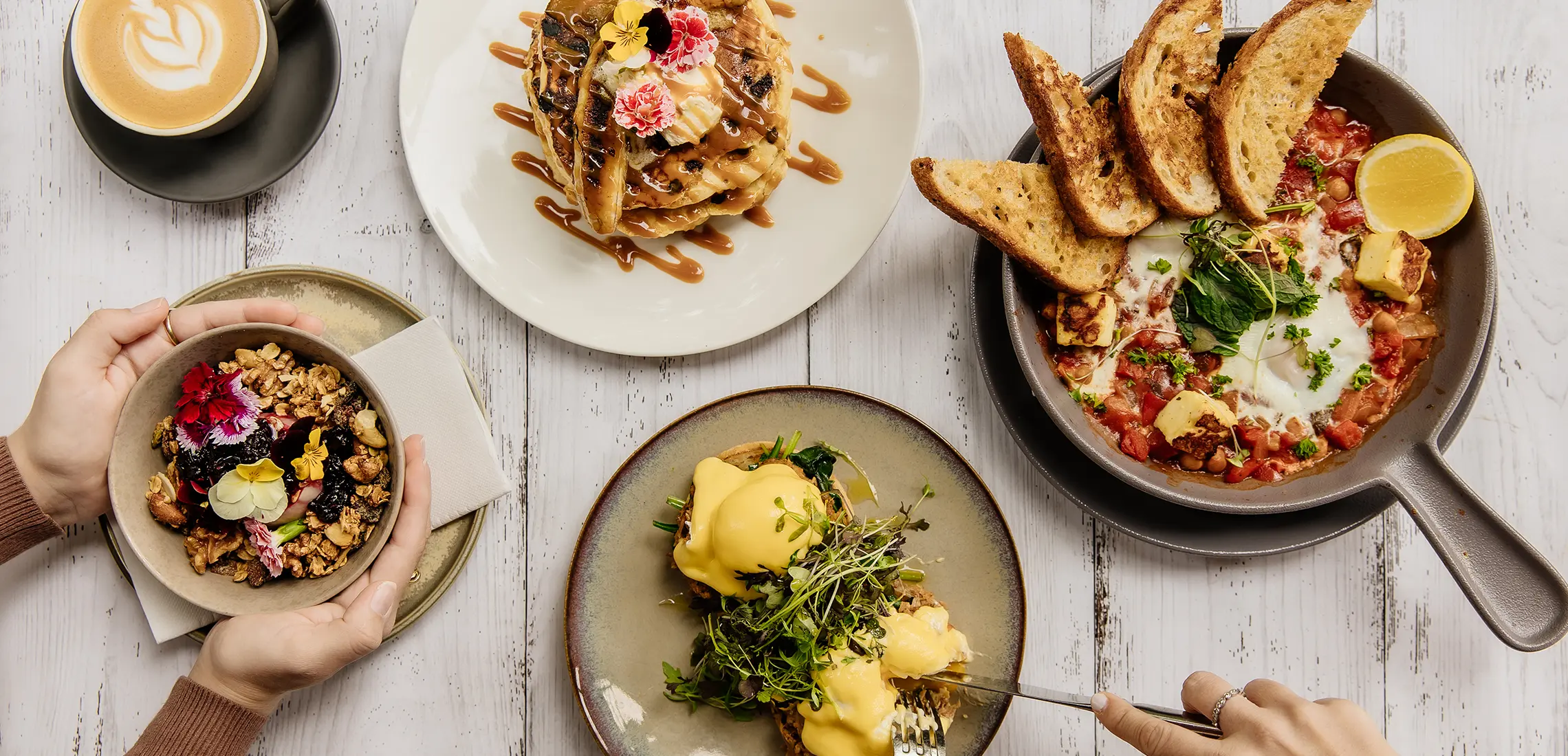 Lick Your Plate! We Tried The New Dishes On Regatta Hotel's Menu
Get more on your fork!
By Astrid Taemets | 24th June 2021

When you think of pub food, what springs to mind?

Dishes like cheesy chicken schnitty, surf 'n' turf, gravy chips, and steak are long-standing fan faves, and while we all love to sink our teeth into a classic pub meal, the Regatta Hotel is taking their menu one step further, adding a delicious range of fresh vegetarian and vegan options. Tbh, we couldn't be happier about it.

A pub that doesn't just do pub food, the Regatta Hotel's River Road Cafe is the place to sit and enjoy a meal with a view. Open for breakfast, brunch, lunch and dinner, the vibe here is relaxed with a type of charm and nostalgia you only experience dining in a quaint country town (breathe in that fresh, crisp air people!).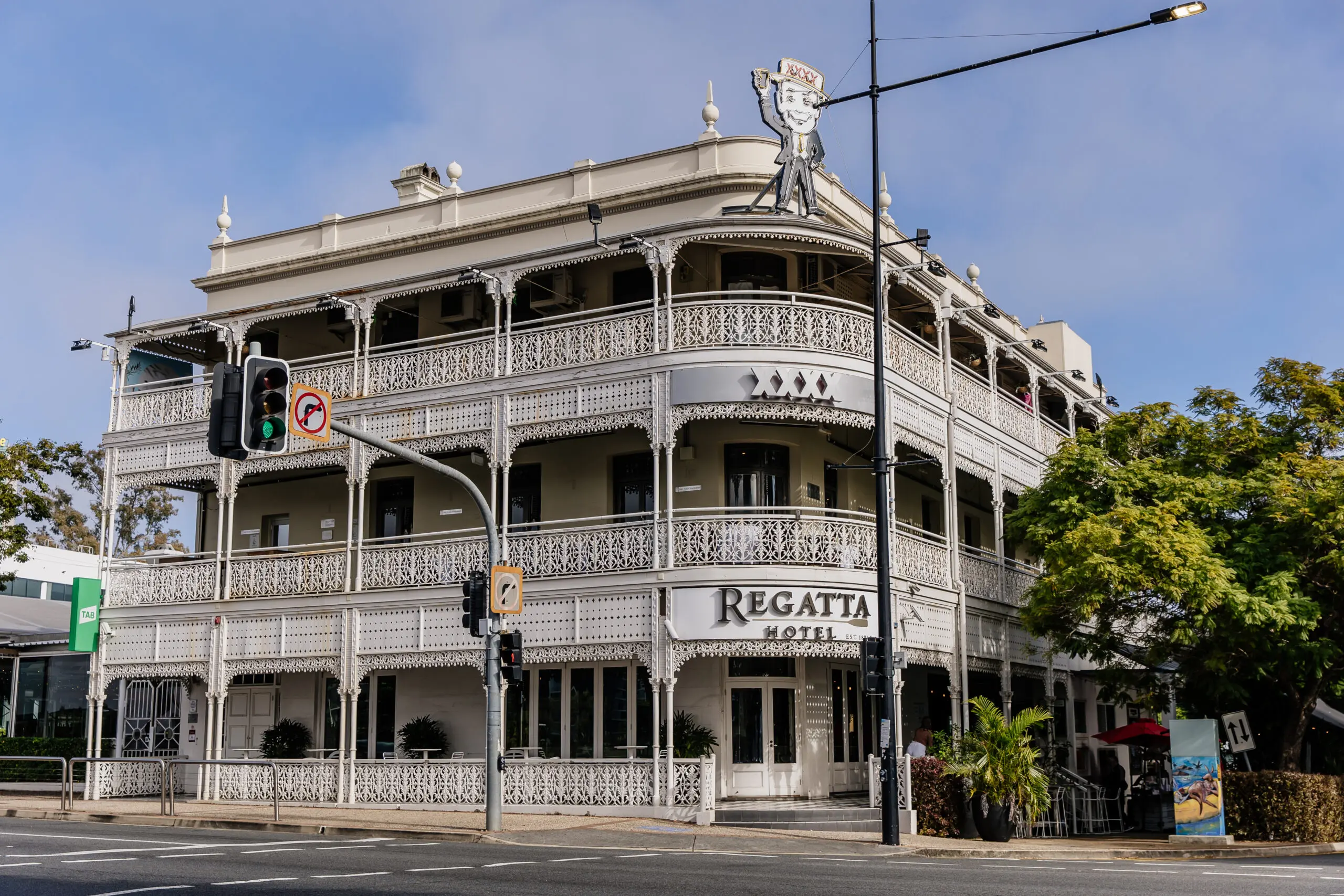 Surrounded by leafy gardens and twinkling fairy lights, I tried the cafe's newest breakfast menu additions from the 'gatta's Executive Chef Simon Street, plus a healthy, hearty lunch dish that I've already been back for, and intend to attempt to replicate at home. It's that good.
Breakfast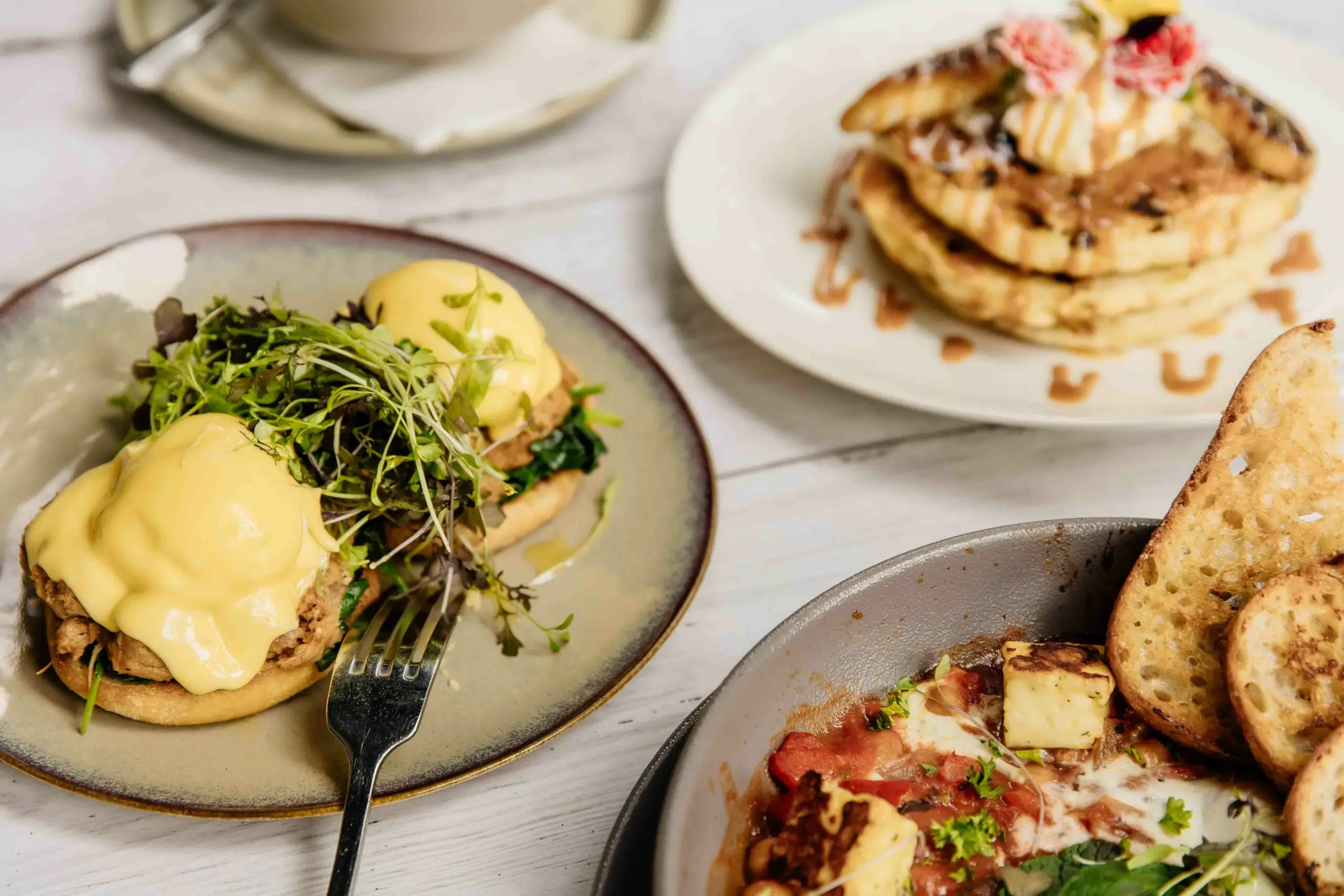 With a cup of oat chai in hand, I put my fork to work – hey, someone's gotta do it! I love nothing more than something savoury in the morning, and was instantly drawn to the eggs benedict with smoky pulled pork (drool!). Perched on top of a cut English muffin with a generous drizzling of house made hollandaise sauce, the dish is classic with a twist. I cut into the poached egg and watched the yolk spill out onto the plate before mopping it up with a (generous) portion of the bread and slow-cooked meat, and shovelling it into my gob. Had I not had five other plates of food to sample, I would have eaten the entire dish then and there.
Second on my morning food journey, I was pleased to discover I'd be trying the cafe's new shakshuka option. I've seen variations of this dish plastered all over IG lately (trend alert!), and while it's never really appealed to me, I've got to say I'm glad I was forced to try it, because the flavours really took me by surprise. Featuring softly baked eggs surrounded by simmering tomatoes, halloumi, chickpeas, torn herbs, and sourdough toast, the spices transported me to an exotic location. With each bite, I savoured the Middle Eastern inspired flavours.
Next, to counteract the savoury tastes still swirling around in my mouth, I made a beeline for the choc chip pancakes with caramelised banana, salted caramel sauce and double cream. While I'm not much of a sweet-tooth, I must admit, I practically inhaled the whole stack – and it was a biggen! The warmth of the pancakes, and the richness of the cream on this cold winter's morning was a treat too good not to indulge in, and I'd probably order it again over my usual b'fast order of scrambled eggs on toast (shock, horror!). A real treat for my tastebuds – this was one of my favourite dishes.
If you can believe I still had any room left in my stomach, I quickly moved onto the Regatta granola – a new vegan option added to the menu specifically for those who pound the pavement by the riverside cafe during their morning workout. Packed full of healthy nuts and seeds, the granola features a coconut chia panna cotta with a passionfruit, blackberry and lime compote, and is topped with edible flowers. A couple of bites of this was enough for me, partly because I was feeling exceptionally full by this point, and partly because the little piggy in me prefers to indulge in a hot breakfast, but for those who like something light in the morning, it's a definite go-er.
*Pause for digestion*
Lunch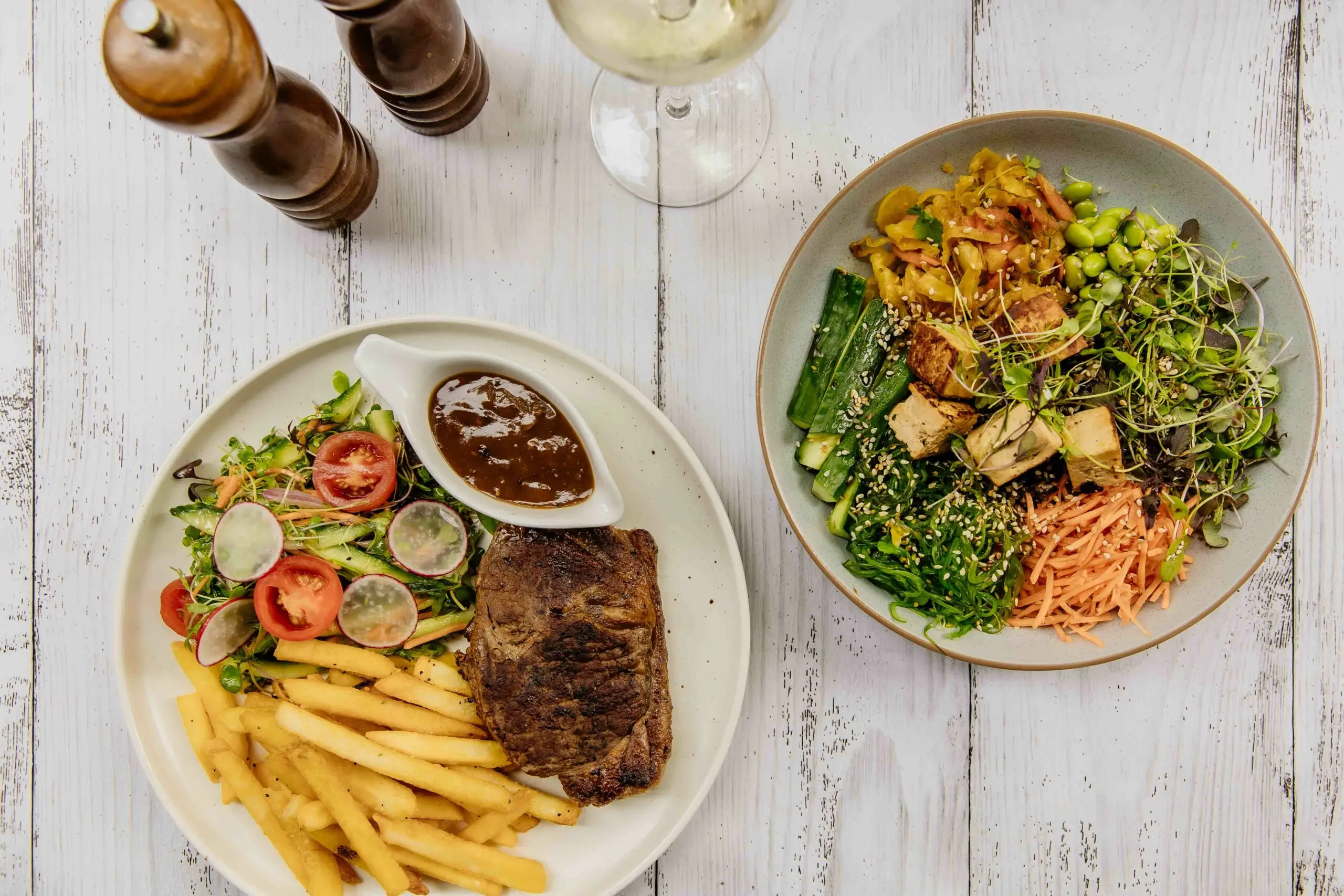 By this point, I'd unbuttoned my jeans (a rookie error, wearing denim to a food review!), in preparation for the whopper dish I was about to sample. Out came a 250g sirloin with mushroom sauce, chips and salad. I'm utterly ashamed to admit I left a lot of the meal, on account of my belly about to explode, but those few mouthfuls of beef I managed to get down were some of the best I have ever tasted! I'm talking melt-in-your-mouth good, and I am not one to opt for a steak! Cooked to your liking, the chefs prepared the 120 days grain fed beef to perfection, and in true Aussie pub style, gave me a pint of beer to wash it down with. A Regatta Hotel staple, I implore you to order this next time you find yourself there.
Last, but certainly not least – and probably my favourite of the day- the vegan power bowl made its way to my table. I love a healthy salad bowl for lunch, so this was right up my alley! Featuring wild rice, kimchi, pickled carrot and cucumber, wakame, edamame, and marinated tofu with sesame, I delighted in each bite, and took the leftovers with me to eat later (the food coma was real). A light, healthy option that's a big relief for those like me who aren't big on classic pub meals to see on a menu. So good, I've gone back to the Regatta to order again, only this time on an emptier stomach.
Check out the new and improved River Road Café menu in full here.