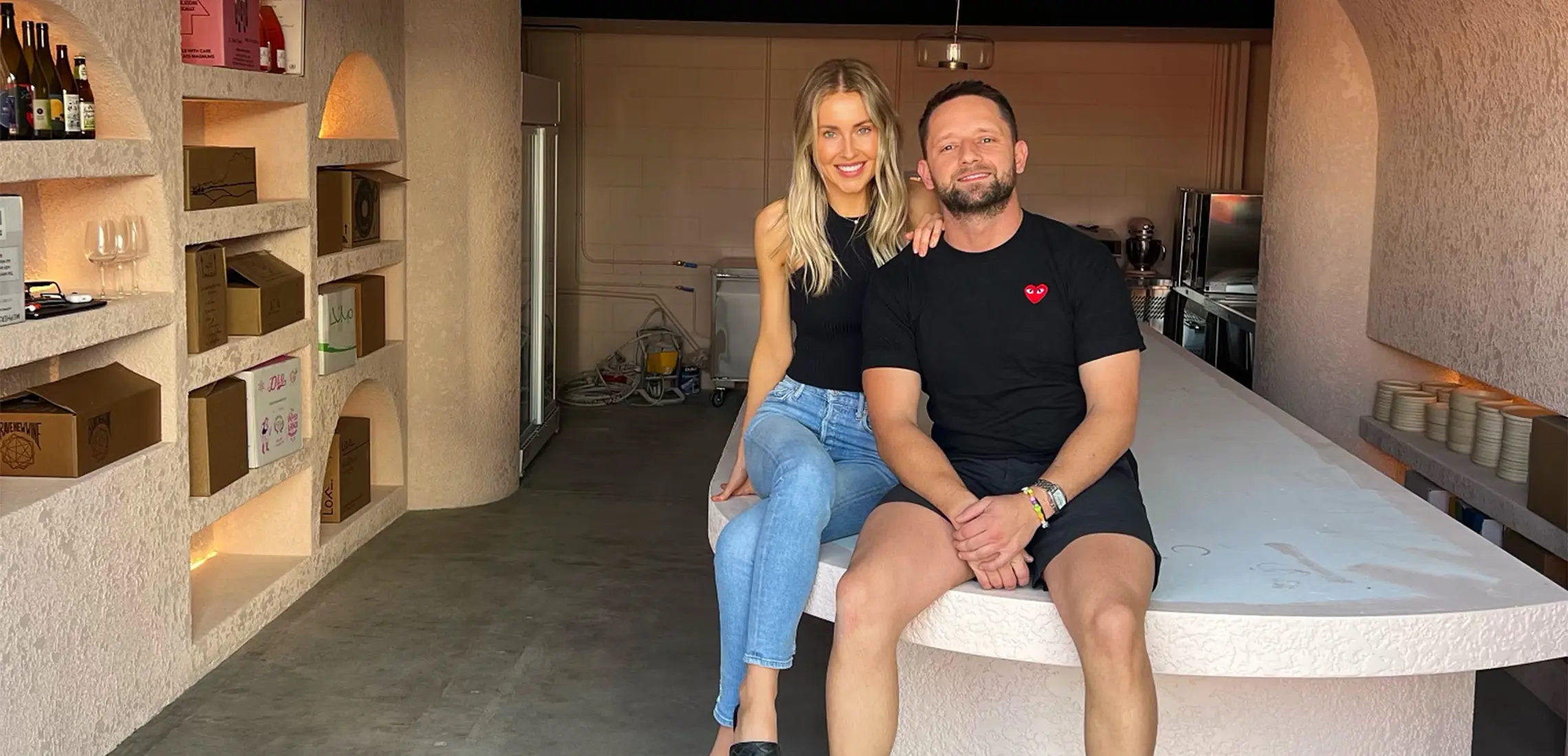 A Neighbourhood Wine Bar From The Salt Coffee Crew Comes To Newstead
Tell your local wine mum
By Dinushka Gunasekara | 13th September 2022

If wine is the nectar of the gods, then Newstead's new wine bar is surely paradise. 

From the local icons behind Salt Coffee, Niky is the new face on the block and she's here to kick back and catch up. Taking cues from Paris and Melbourne, it's a relaxed hole-in-the-wall delivering an unfussy and intimate experience where the wine is free-flowing and the conversation even more so. 

After procuring Salt's neighbouring space back in November last year, Zac Lazarac and Nicole Black (aka the namesake of the bar) have been chipping away at the digs, creating a 28-seater beneath textured concrete and chic curves. The communal table serves as the centrepiece, with seating streetside also available on a walk-in-only basis to complete the cosy fit-out.

A large chalkboard within Niky will let you know the wines available by the glass, with a rotating menu of bar bites to pair, as well as a different pasta of the week if you're looking for something more substantial. To embrace the less formal spirit, the wine ethos is based purely on what patrons love to drink, fuelling the relaxed ambience perfect for a catch up or laid back knock-off drinks. Open Wednesday to Sunday, it's the nonchalant way to quench your thirst that's long overdue for Brisbane. 

Niky is set to open later this month on Doggett Street, Newstead.

For more foodie news on the Brisbane dining scene, head here.