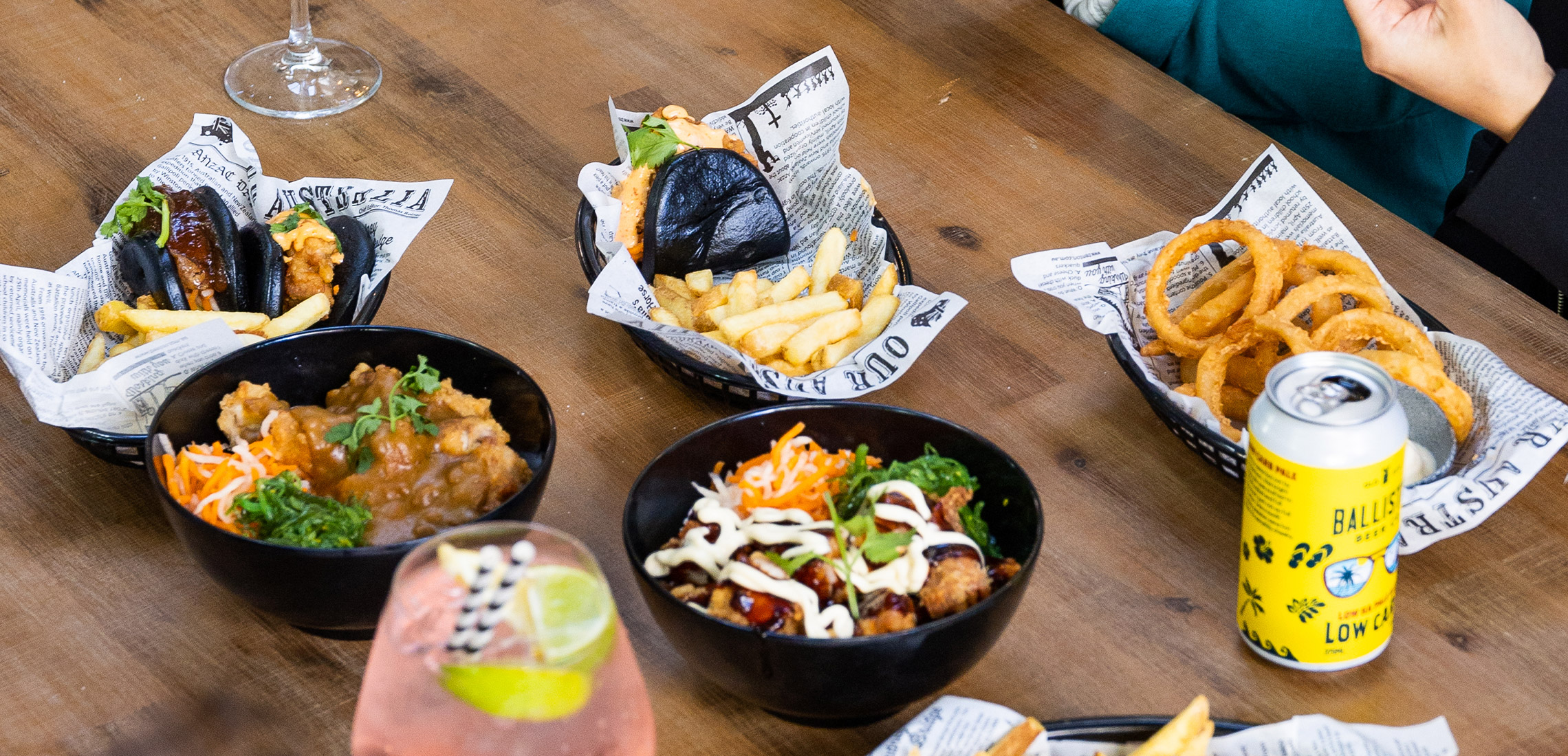 5 New Eateries You Need To Try In The City This Week
Leave your meal prep at home
By Dinushka Gunasekara | 5th July 2023

When you visit the city on the regular, it's easy to hit the same sandwich joint everyday, but you'd be robbing yourself of the opportunity to try the delicious new kids on the block! Heritage Lanes is the lush oasis sitting pretty on 80 Ann Street, which houses an array of new cafes, bistros, delis, and restaurants that are dishing up the goods to fuel you from your 9-5 and beyond.

So, what's on the menu? Here are the five new eateries you need to try in Heritage Lanes. 

Frankie's Food Hall Take a trip to Europe in a bite with a visit to Heritage Lane's bustling resident deli! Boasting old school carvery fare infused by Croatian and Greek influences, patrons can take their pick of daily fresh salads, a make-your-own sandwich bar, and signature burgers like the meat lovers' muffaletta, as well as breakfast foods, lunch meals, and more. As for drinks, a selection of coffees, smoothies, fresh juices, and specialty made cordials are on the cards to complete the funky and flavourful offering. Grab a roast roll and be on your merry way, or kick back in the 40-seater space to dig into the curated menu. 

View this post on Instagram

Mr Bao Forget burgers and fries – you'll be crazy a-bao this electric fusion spot, serving up an urban take on the classic Asian bun. The finger-lickin' menu sees jam-packed baos on the menu alongside loaded fries, chicken wings, and an icy list of Japanese spirits, slushie cocktails, and Ballistic Beer to wash it all down. These aren't your average fillings; Mr Bao's offering includes peking duck baos with hoisin sauce and a burger bao packed with a beef patty and burger sauce. Boasting a vibrant atmosphere perfect for when knock off comes around, Mr Bao truly is a flavour match made in heaven! 

View this post on Instagram

Gather Bistro Hearty and wholesome, this all-purpose bistro is the place to be for modern and seasonal flavours that'll leave you feeling delightfully satisfied. Snap up a midday feed featuring the freshest local produce, with the open kitchen dishing up an array of mains and small plates. Get two hands on the wagyu cheeseburger, twirl your fork into napoli meatball pasta, or dig into a leafy cous cous salad that's sure to fill you up. Just need a coffee to go? Pick up a brew at the specialty coffee counter and be on your merry way.

View this post on Instagram

Mumbleberry Heritage Lanes' houses a verified gourmet paradise in Mumbleberry: the artisan traders with a focus on fine fare from local and independent producers. Whether you're looking for a snack, a gift, or a DIY picnic featuring all the trimmings, Mumbleberry's curated offering is always worth a thorough browse. You'll find shelf after shelf of artisan cheeses, cured meats, small batch nibbles, organic teas, delish sauces, and a whole lot more to please the palate. With a special eye for eco-conscious farms and businesses, you can eat your heart out totally guilt-free.

View this post on Instagram

Malt Traders Not your usual bottle shop experience, Malt Traders handpick craft beverages and independent winemakers to line their boutique store, which can be enjoyed right there on-site. With a range that changes on the daily, the knowledgeable team is always on hand to help you pick the perfect bottle. Grab a bite from one of Heritage Lane's delicious eateries and let the crew find you the perfect pairing across their diverse selection of drops, best enjoyed in the lush garden. 

View this post on Instagram

Hungry? Then get your mouthful at Heritage Lanes here. Plus, if you have an event on the horizon, make sure to check out Heritage Lanes' array of spaces here.