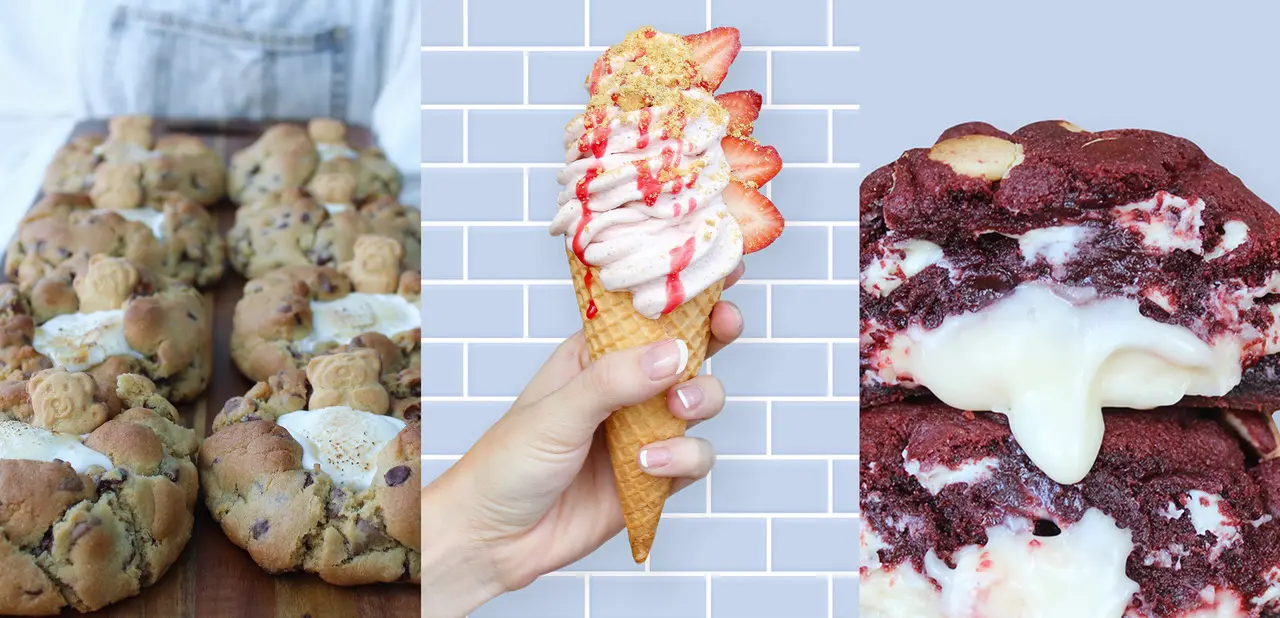 What A Treat! The Oh My, Waffle Crew Are Coming To The Valley
Sweet treats are made of these!  
By Dinushka Gunasekara | 15th June 2021

High up there on any sweet tooth's bucket list are the deliciously naughty and so-yum-I-could-cry desserts at Oh My, Waffle. And while you'll still have to make the trek down to Burleigh to experience the sugary grid of goodness, the crew are bringing a new kind of decadent dessert to a hole-in-the-wall near you!

Mr Treat is the newest digs splashed out in baby blue and hints of peach, that will soon call The Valley home. Championing the simple pleasures of cookies and ice cream, they'll be slinging nine loaded cookie creations, including red velvet, chunky Caramilk, and triple chocolate stuffed with Nutella and caramel. You can snag a six-pack to take home, or be sensible and om-nom-nom on the spot.

They'll also be offering custom-blended soft serves in a range of glorious flavours, such as vanilla blended with Frosties cereal and banana, Tiny Teddies drizzled with honey, strawberry cheesecake, and good ol' cookie dough. Or, if you fancy yourself more of a connoisseur than Connoisseur, you can create your own flavour! Same goes with their milkshakes, which will be served alongside bottled cold brew and soft drinks.

https://www.instagram.com/p/CPkWzISlK-q/

For those who still want to waffle on, watch this space because the team have plans to expand Oh My, Waffle to other locations in the future. In the meantime, maybe consider visiting the dentist to fix that cavity you've been avoiding before Mr Treat opens in July!