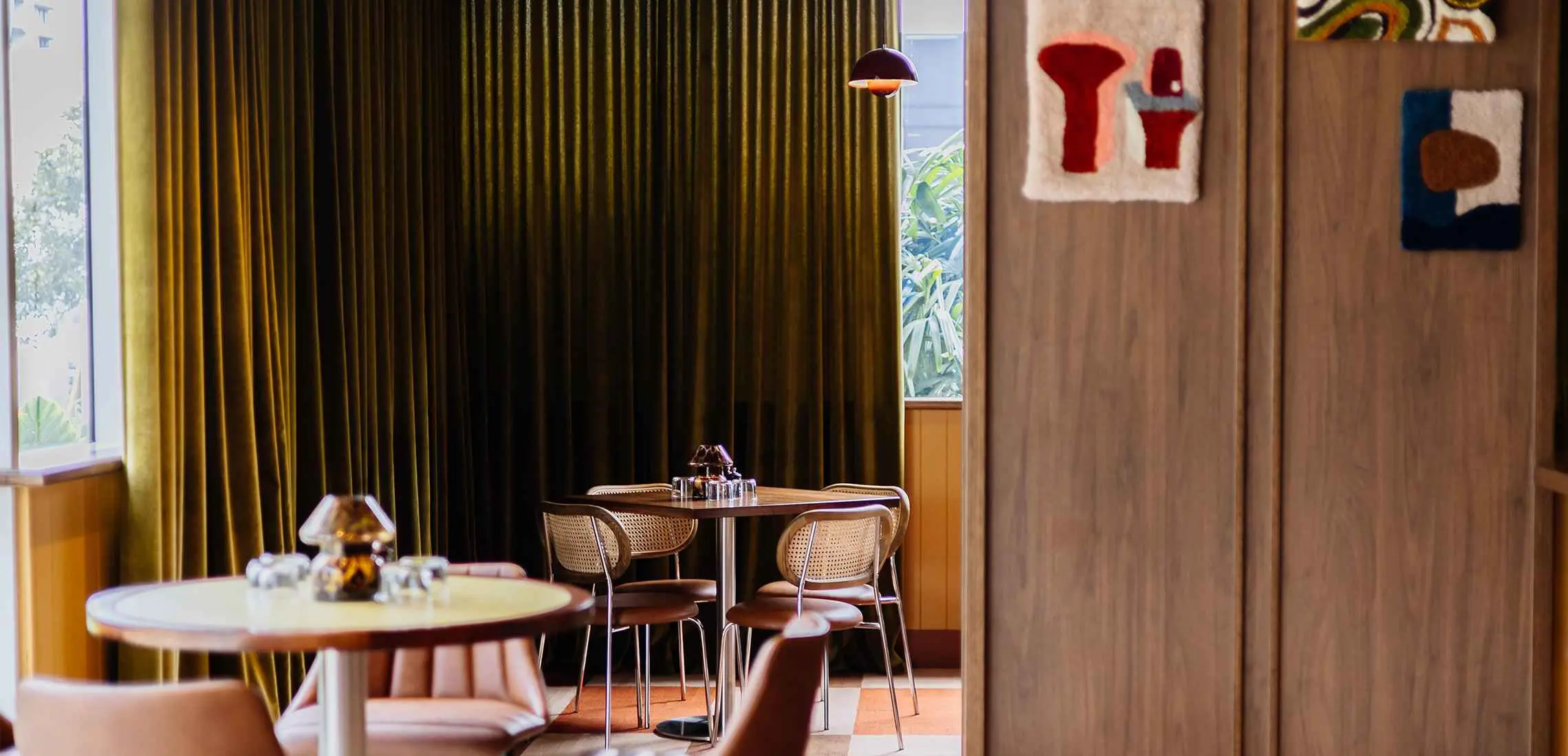 Here's Your First Look At Newstead's Funky New 70s-Style Supper Club
Meet the coolest girl on the block 
By Dinushka Gunasekara | 21st October 2022

If you like mates who are always down for a good time, dish out delicious spreads every time you visit, and play the right tune no matter the occasion, then it's time you become acquainted with Maggie May. 

Newstead's new retro supper club from Hallmark Hospitality (Retro's Cocktail Lounge, Finn McCool's Irish Bar, Hey Chica!, Lefty's Music Hall) is an endearing 70s-style restaurant and bar decked out in hues of mustard, golden brown, and deep teal open for breakfast, lunch, and dinner, and a cheeky tipple when you need it. 

Those who love a leisurely start to their morning can wander over from 7am to 11am seven days a week for classic breakfasts with flair. Maggie May's take on a benedict involves a crumpet topped with double smoked leg ham, Gruyère bechamel, and poached eggs, or sweeten up your day with baked stone fruit bruschetta on single origin wheat sourdough. Need a little kick to mask last night's shenanigans? The coffee window will thankfully be open from 6am. 

Of course, Maggie May is not one to miss a long lunch and she's doing it the quintessentially Queenslander way, with fresh seafood and locally sourced produce from the Queensland Prawn Thai salad to the Porkerhouse 32 – chargrilled pork sirloin sitting on truffled green pea puree and served with pancetta potatoes and chorizo butter. Pro tip: always leave room for dessert, and order the baked goat's cheesecake with blueberry jam aka heaven in a bowl.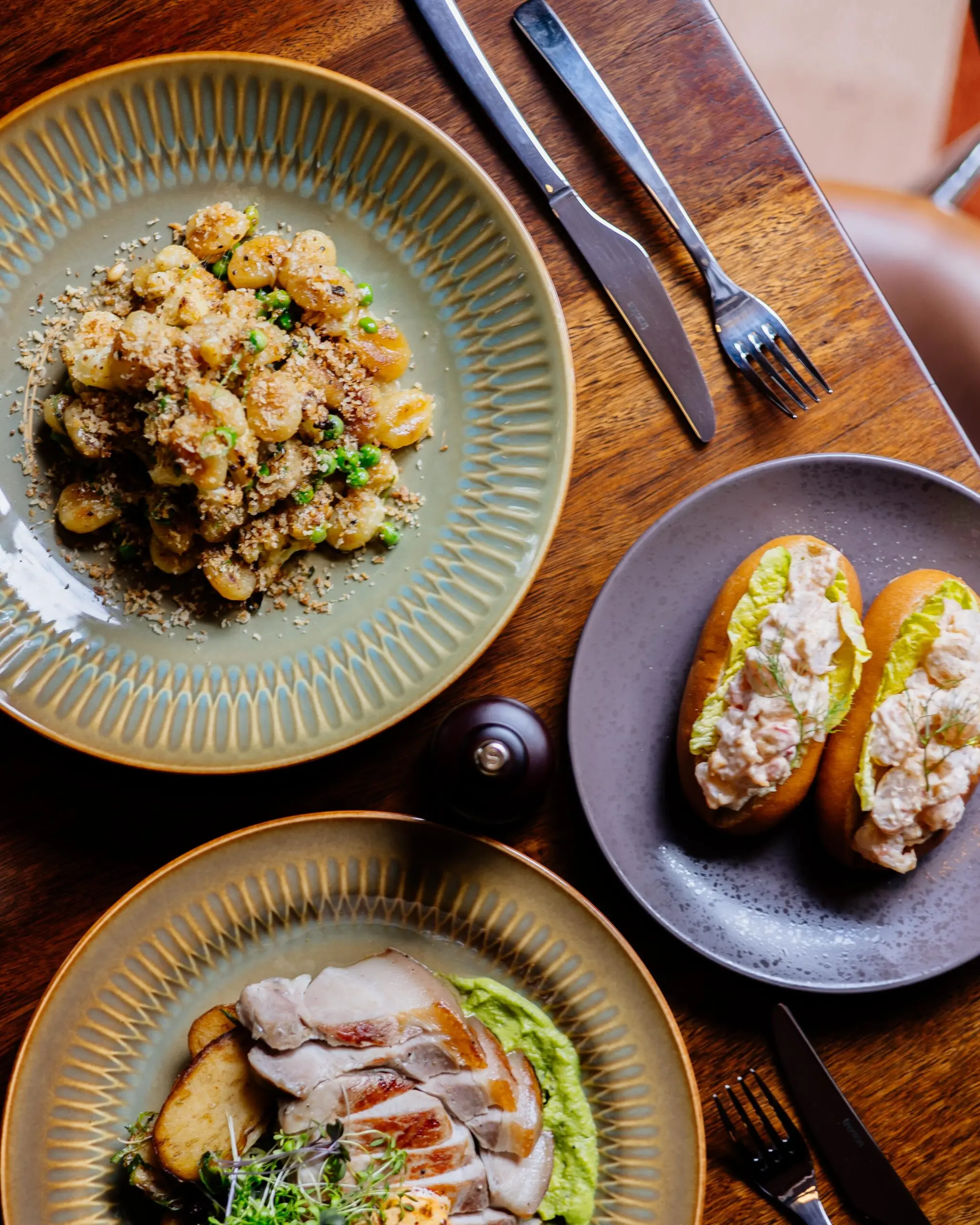 The life of the party will be in full swing once the sun goes down, offering a delicious designed-to-share menu, extensive wine list, and carefully crafted cocktails perfect for sipping to the beat. 
The drinks are paired seamlessly with the playful energy of the venue, whether you're pouring up the peachy Disco Daddies Ice Tea or the refreshing berry gin Superstition. A spritz and Maggie's Punch will be on tap, and your designated driver need not miss out on any of the fun with non-alcoholic cocktails on hand.
A welcome addition to the Gasworks Plaza, Maggie May is also available for functions and parties and will be open until midnight for you to kick back in their plush booth seating to your heart's content. Plus, if you prefer your music on record, patrons can head in for Vinyl Sundays when the decks will be on full spin. Flairs and fur coats are optional. 
Maggie May opens Friday 21 October at 3/84 Longland St, Newstead. Book now here.