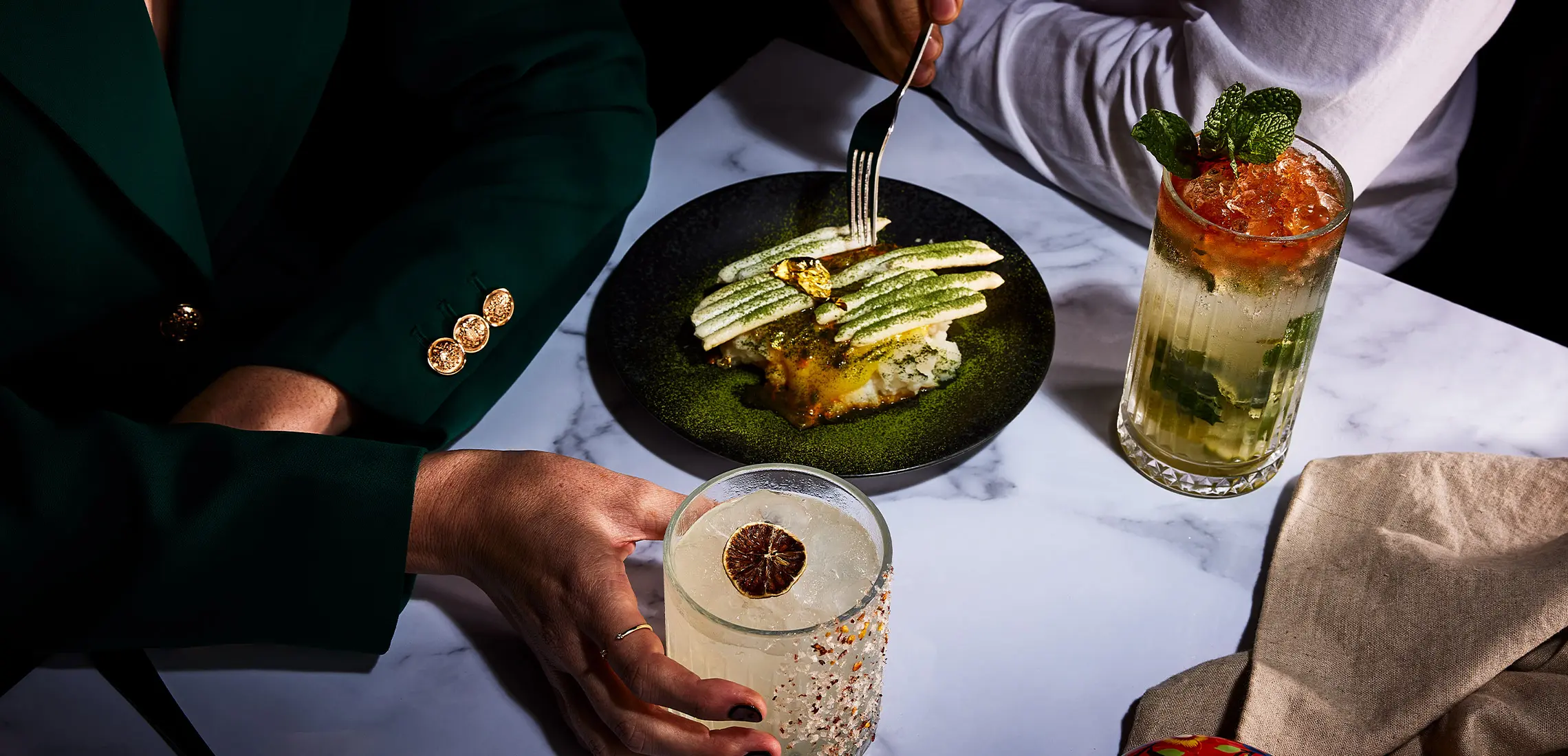 South Brisbane's New Malaysian Restaurant Offers Spicy Takes On Crowd Favourites 
Feel the heat
By Dinushka Gunasekara | 28th August 2023

When the Brisbane heat rolls together with the humidity and presents itself in balmy evenings beneath the fairy lights, you'd be forgiven for thinking you're in Kuala Lumpur. And yet the spices and flavours of modern Malaysian cuisine are an untouched journey – until now. 

La De Lah is dishing out an innovative take on Malaysian fare in South Brisbane, utilising well-loved flavours in surprising ways. Leaning on chef Eugene Lee's heritage and experience across international kitchens, the moody restaurant will have you loosening your collar as they turn up the heat. 

Delicious guilty pleasures take centre stage on the menu, like slow cooked angus short rib served with wood ear fungus and potato or local market fish in asam curry, served with okra and tomato. Their version of a nasi goreng is also nothing short of iconic, with a startling rice tinted blue by pea flowers. You can also expect bao, chicken wings, sashimi, and satay, with every dish founded on the freshness of the ingredients. Working from the open kitchen, the chefs ensure La De Lah's staples are inventive without being intimidating, readily explaining what they bring to the table. 
Cocktails are a seamless pairing with Malaysian food, and it goes to show in La De Lah's bespoke drinks offering. Their chilli margarita uses green sriracha, while the Jungle Lah Bird is built around a seven-year dark rum, combined with orange curaçao, pineapple juice, and lime. The wine list focuses on minimal intervention drops and skin contacts, with most hailing from Australia alongside a couple of European wines. 
Perfect for cool lunches and sophisticated nights,  be prepared to be surprised here!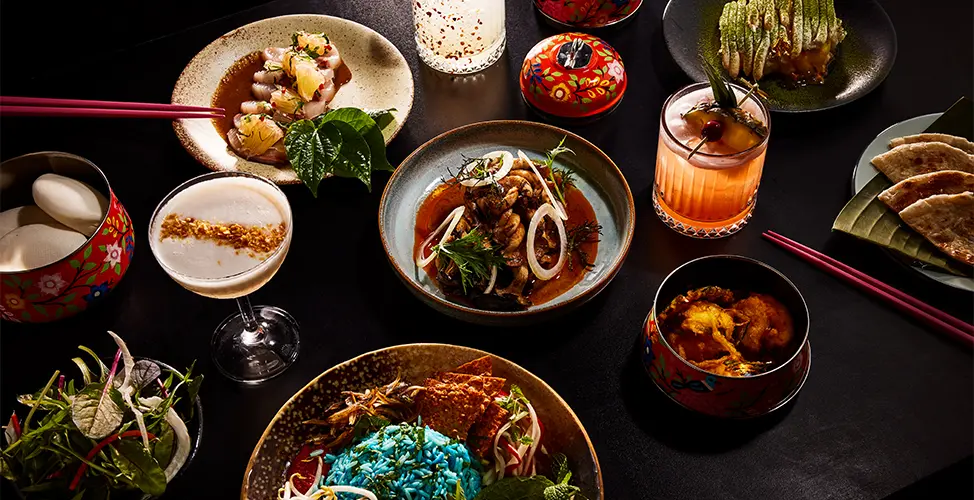 La De Lah is now open at Shop 6A, Little Stanley Street, South Brisbane. Book here.