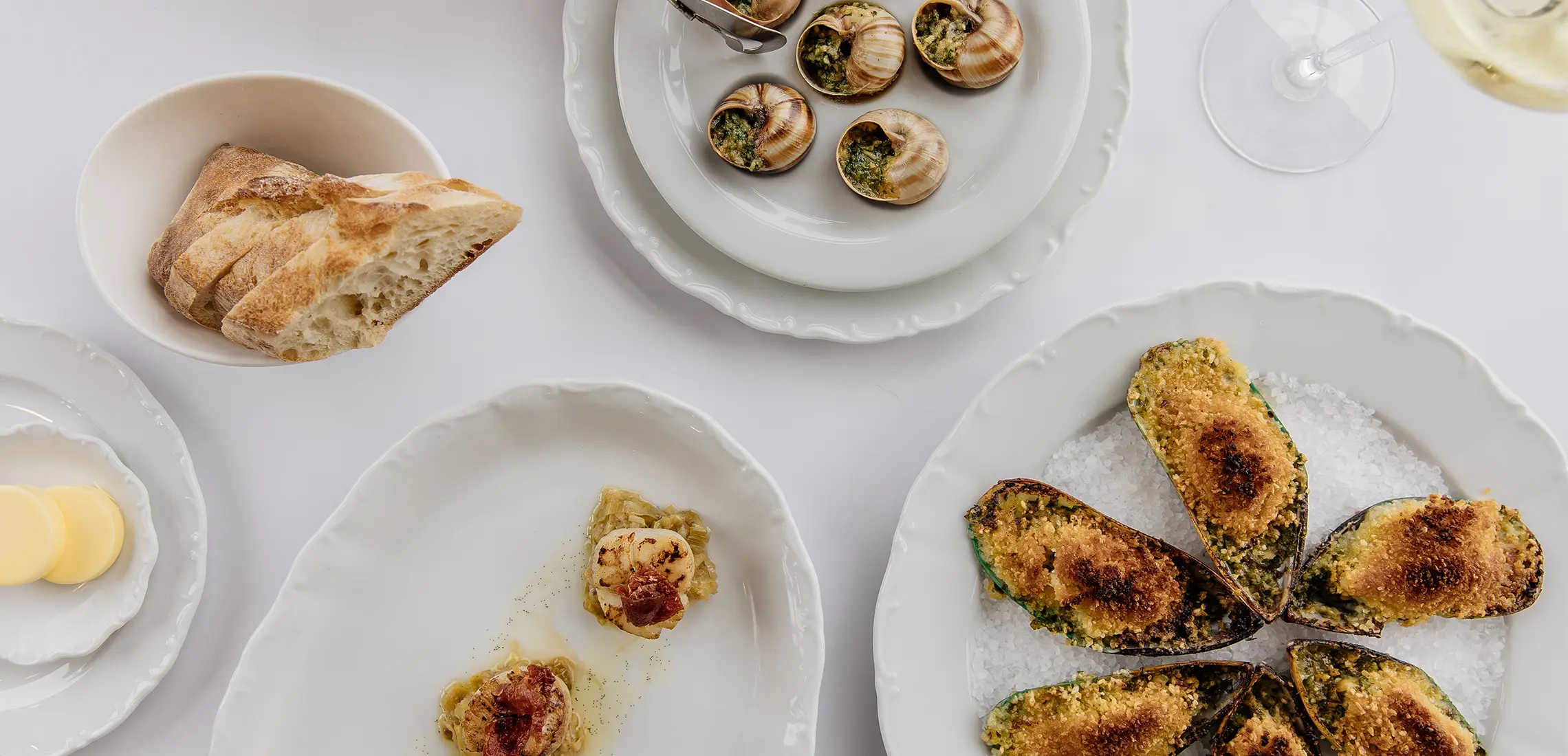 Mon Amour! We Found A Très Delicious Slice Of France In Bardon
Bon appetit!
By Guest Styler | 11th June 2021

Just a quick note: This post is sponsored. To prevent a paywall or annoying pop-up ads, we sometimes need to publish sponsored content but we only promote brands that we think are doing great things and our readers will love!

When it comes to classic cooking and mastering the art of butter, nobody does it better than the French. Which is why I made my way to Bardon this month to try the authentic French restaurant La Belle Vie. It's worth travelling to the land of the baguettes at least once in your life, but until we can pack our passports again, there's a little slice of Provence waiting for you in the beautiful suburb of Bardon…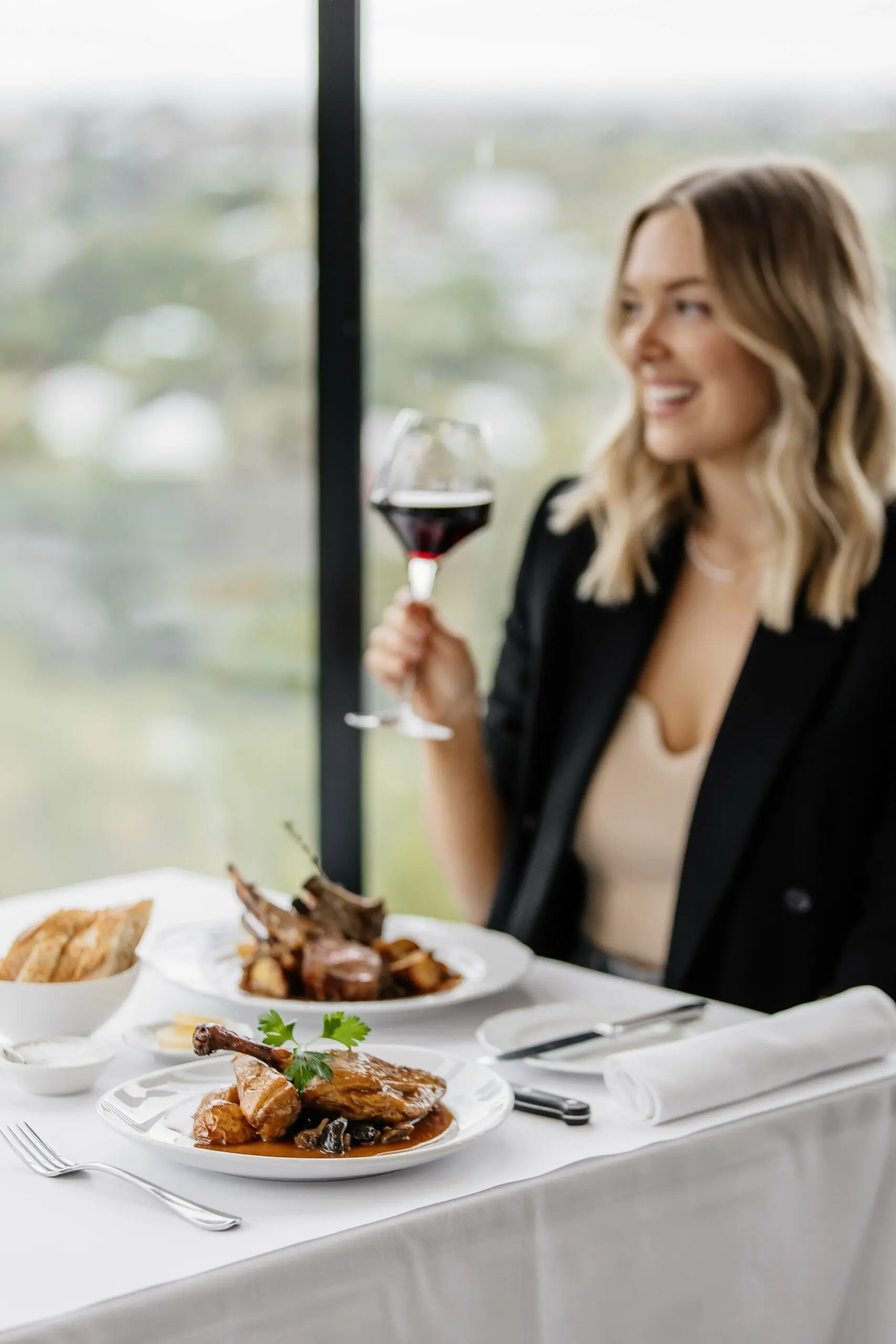 "Bonjour Mademoiselle! You 'ave a booking? Bien sur!" says Simon, maître d' and co-owner, as he takes me through the lined fresh white tablecloths amongst the gorgeous naturally lit restaurant. Surrounded by glass windows, La Belle Vie sits elevated with views towards Mt Coot-Tha, making you feel literally on top of the world. It's a Wednesday afternoon, which means it's crêpes Suzette day and, would it be sacrilege for me to order dessert first? Because the table next to me has just had the crêpe station wheeled out and the delight on their faces is sweeter than a picnic at the Eiffel Tower.
Behrooz, the assistant manager and co-owner, takes my order and we discuss escargot, which I've never had before, and he assures me I'm in great hands with Head Chef Samuel, who has over 20 years of experience with authentic French cooking. "Oui, let's get the snails!" I say. Drenched in garlic and butter, it's so flavourful. Surfing the menu, I try mussels, foie gras, Saint-Jacques scallops, and (but of course) French baguette with butter. Simon tells me it's not a French meal without it. As I wait for my mains and wish I had another three stomachs to savour every bite of the flambéing, braising, poaching, and sautéing, I peruse the wine list and pair each course with a French drop. Champagne from Reims, Pinot Gris from Alsace, and Châteauneuf-du-Pape from Rhone Valley – exquis!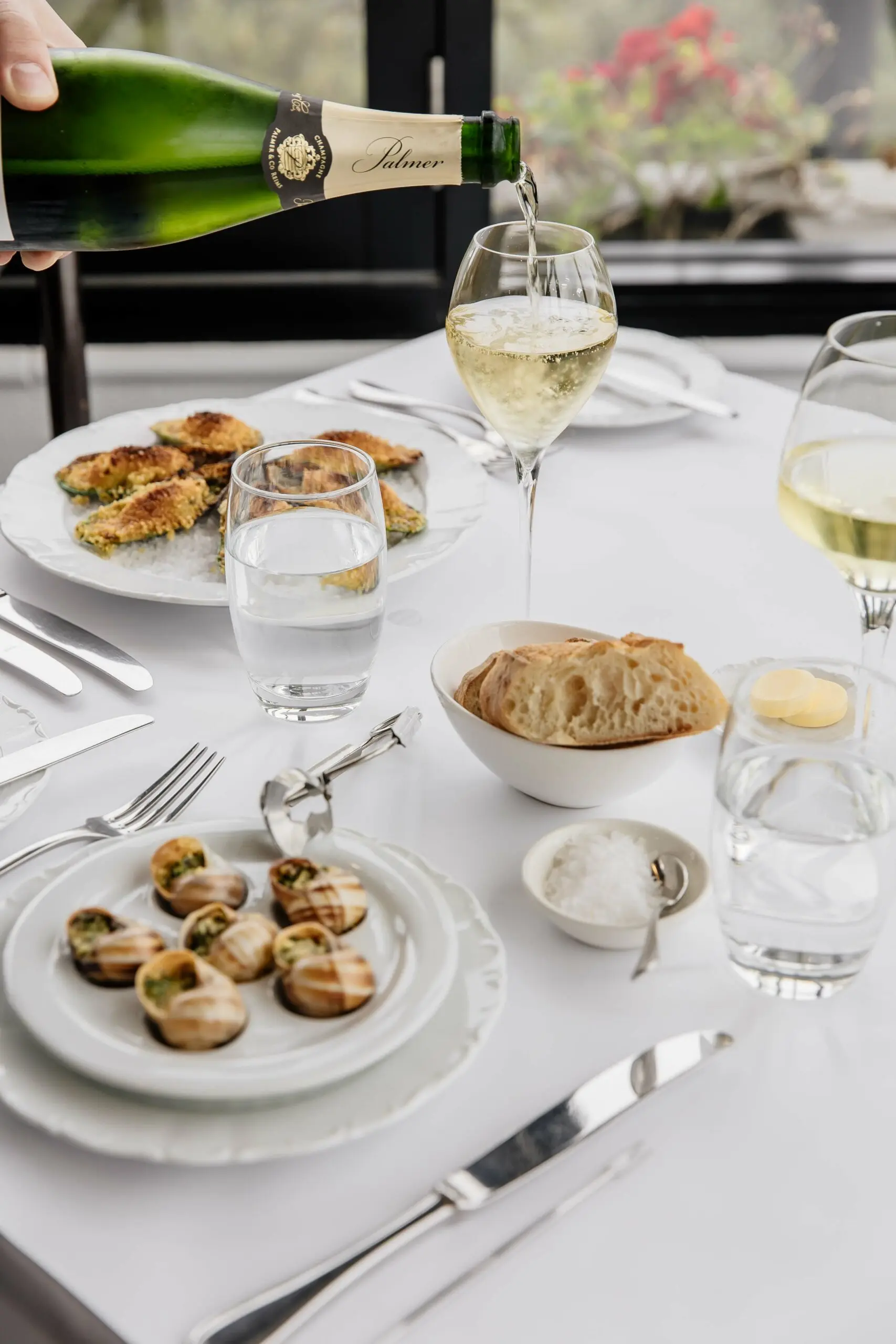 As the mains make their way over, plates of Caille (quail marinated in Dijon mustard), duck two ways, melt-in-your- mouth lamb with a literal smoking sprig of thyme, and salmon baked in tin foil (keeping all the flavour of the beurre blanc sauce), I can tell the avant-garde cooking techniques tell a story of fresh, local produce. Each bite is like a surprise with exciting textures and temperatures.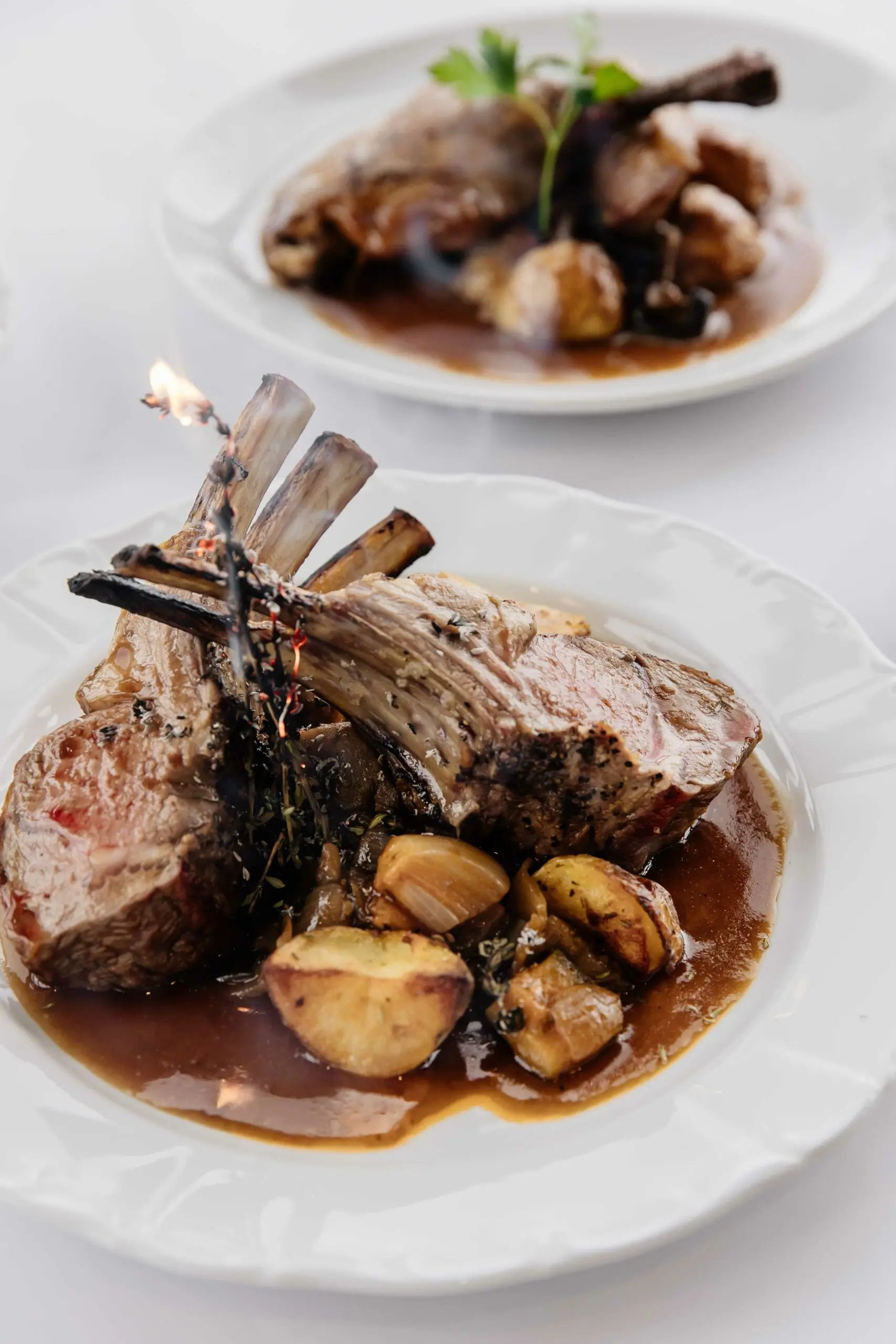 A selection of fromage, crème brûlée (with the authentic hard top), and walnut tarte, ends what is better French food than I've eaten in France! It is the perfect venue for your next lunch, dinner, special occasion, function, or event.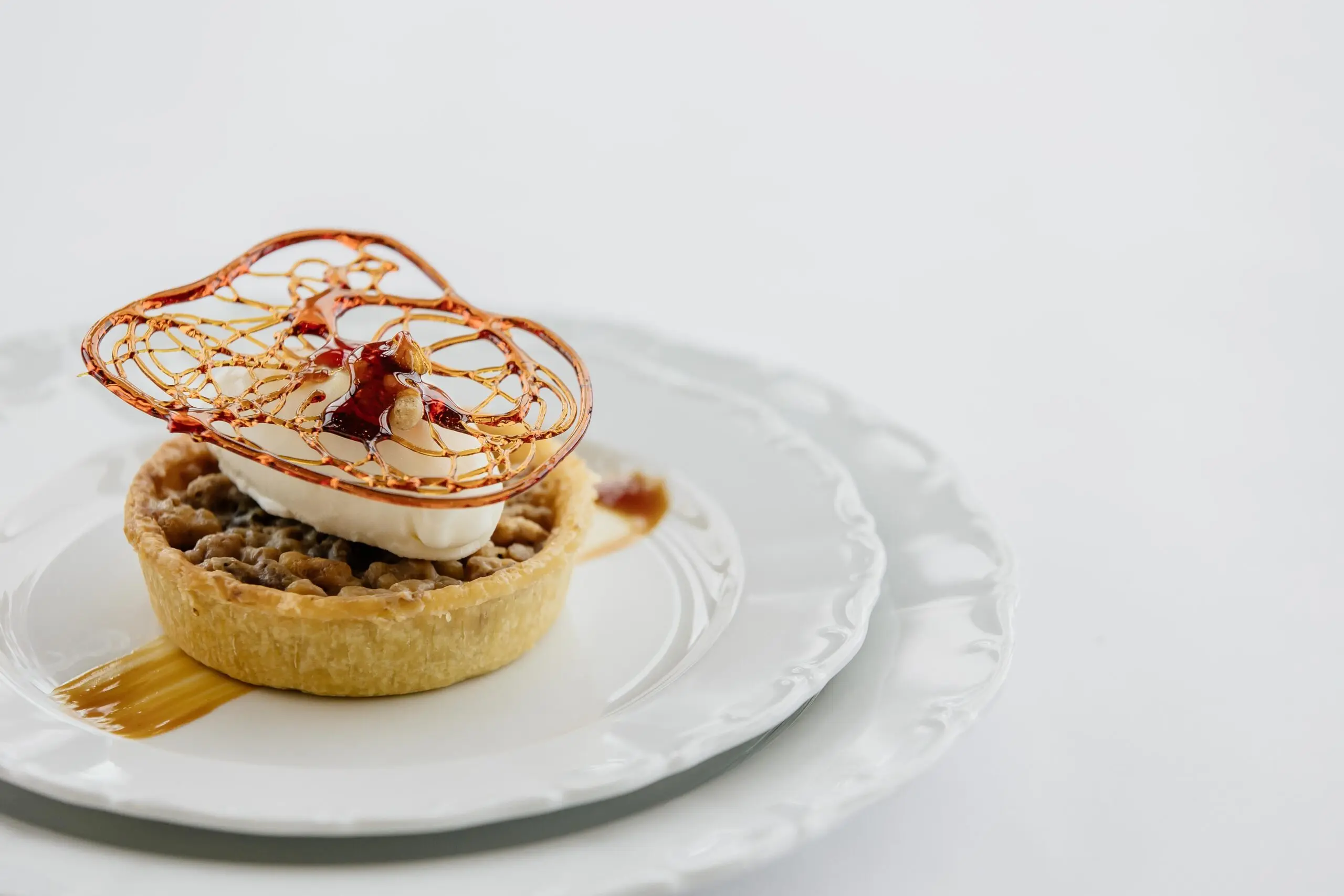 La Belle Vie is open for lunch and dinner Tuesday to Saturday, with oysters and Champagne at sunset on Fridays, Sunday long lunch with live entertainment once a month, and winemakers' dinners throughout the year. Book here.